Genes Reunited Blog
Welcome to the new Genes Reunited blog!
We regularly add blogs covering a variety of topics. You can add your own comments at the bottom.
The Genes Reunited Team will be writing blogs and keeping you up to date with changes happening on the site.
In the future we hope to have guest bloggers that will be able to give you tips and advice as to how to trace your family history.
The blogs will have various privacy settings, so that you can choose who you share your blog with.
Gift subscriptions
Do you know someone interested in discovering their family history?
You can now buy a gift subscription to Genes Reunited so they can research their family tree.
Does acting run in the family? Tomorrow's episode of Who Do You Think You Are? sees Emilia Fox discover more about the acting dynasty she belongs to. We wonder what surprises her family history research will uncover. We didn't want to give away too much before the show airs, but here's a sneak peek at what we think they'll discover.
Emilia Rose Elizabeth Fox was born in 1974 and is the daughter of actors Edward Fox and Joanna David. They are an acting family and as a child Emilia always said she didn't want to follow down the same career path, but the Emilia Fox we all know, followed right in her mother's footsteps.
Emilia Fox is perhaps best known for her role in the BBC crime drama Silent Witness, though she has a string of other well-known roles to her name, including many historical dramas such as Henry VIII in 2003 and Gunpowder, Treason and Plot the following year.
Emilia appeared alongside her mother in Pride and Prejudice In 1995 and just two years later took on the part of the second Mrs. de Winter in Rebecca, the same role her mother, Joanna David, played in 1978.
Experienced family historian John Hanson has carried out some of his own research ahead of tomorrow's episode:
According to this article in the Daily Mail, Emilia's episode will cover her paternal lineage and will focus on a great-aunt who sadly died as a result of complications during childbirth.
The paternal great-aunt this refers to is Lily Hanbury, an actress.
I've found her in the 1901 census, living with her mother (Elizabeth Hanbury - Emilia's paternal great-great-grandmother) and her sister (Hilda Hanbury - Emilia's paternal great-grandmother). The family were living in London and both Hilda and Lily were recorded as being actresses.

Here are some photos that were found of Hilda: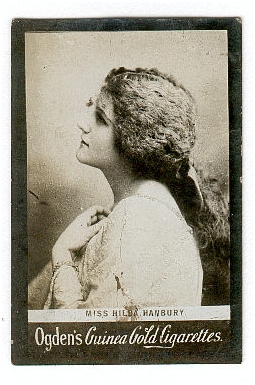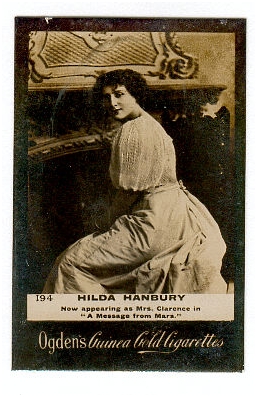 Really looking forward to tuning in to this week's show, looks like the acting and theatrical family line goes back further than she thought! Don't forget to join us on Facebook and Twitter for LIVE updates.
John Hanson has been researching his family history for 30 years. A former systems specialist he now writes, lectures and teaches family history with an emphasis on the use of computers. This specialist area is the census is was a member of the original "Census Detectives" and author of "Getting the most from the 1911 census".