Phil Moir's Blog
Welcome to the new Genes Reunited blog!
We regularly add blogs covering a variety of topics. You can add your own comments at the bottom.
The Genes Reunited Team will be writing blogs and keeping you up to date with changes happening on the site.
In the future we hope to have guest bloggers that will be able to give you tips and advice as to how to trace your family history.
The blogs will have various privacy settings, so that you can choose who you share your blog with.
Genes Extras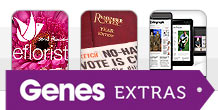 As a way of saying thank you to our subscribers, we have launched Genes Extras. You'll find exclusive competitions and discounts on family history magazines, days out and much more.
Published on 3 Jun 2011 13:05 :
east london
: 3 comments : 2927 views
After 10 years of commuting on the London Underground to work in the City of London every day, I finally dragged my bicycle out from the back of the garage and for the last few months have been enjoying the sun (and wind and rain and traffic) to pedal into the office. Previously I would have read the free morning Metro newspaper or even dragged my laptop out to cram in a little extra work (before I started working for Genes Reunited - who allow me to have a slightly healthier attitude to work). Little did I appreciate how stimulating the cycle would be not just my fitness, but for my mind too. I feel like I am almost reverting into a small child who constantly asks the questions "why", "what" and "who".
Today, the roads were slightly less busy with it being school half term and it was gloriously sunny, I thought I'd share my morning journey, and hopefully lead you onto a "cycle of discovery" of your own and to look more deeply at how your ancestor's lived or what they achieved, no matter how great or small. Don't fear I mean "cycle" metaphorically, I am not suggesting you all get on your bikes.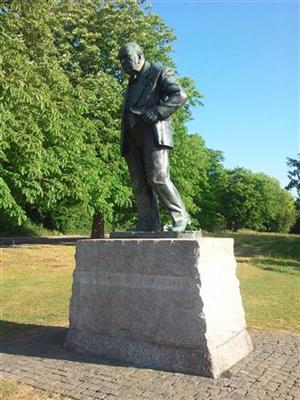 The first character on my route is The Right Honourable Sir Winston Churchill (b. 30-Nov-1874 d. 24-Jan-1965), the British politician, most famous for his leadership of the United Kingdom during the Second World War. He may be one of the most memorable politicians in British history, but do you have any ancestor who was a prominent or no-so prominent member of central or local government? Maybe even a leader of a clan, if your ancestry takes you north of the border or even to Ireland.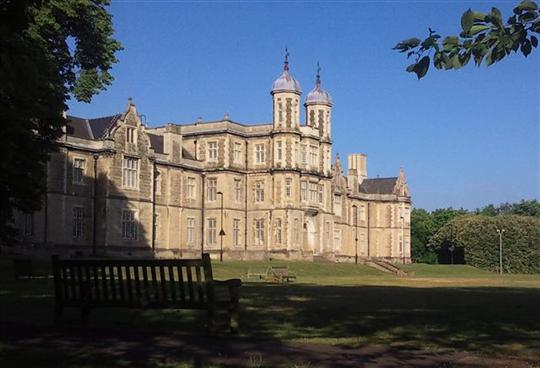 A little further on, I pass Snaresbrook Crown Court. Now I know what you may be thinking this leads on to. Maybe your ancestors had a criminal conviction? But then if they did, it is highly unlikely they were tried here as it only become a court in the 1970s. It was originally constructed as the "Infant Orphan Asylum" to provide help and protection for middle-class fatherless children. The asylum was later renamed the Royal Wanstead School. Maybe your ancestor's attended the asylum or school in either of it's original incarnations, or they worked there or in the land surrounding it?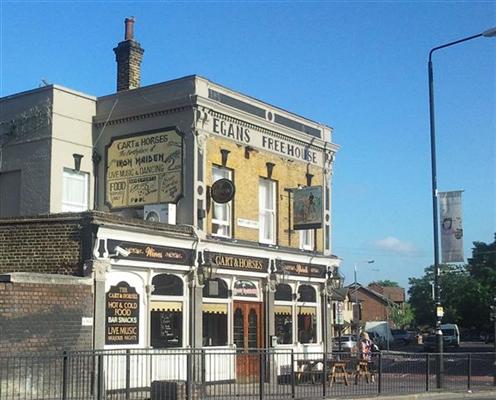 The next location of note (though there are many in between it would take too long to mention every one), is The Cart and Horses pub between Leyton and Stratford. As it proudly states on the outside, this is the birthplace of Iron Maiden, heavy rock band formed in 1975 and grew to prominence in the 1980s and 1990s, but are still going strong to this day. Okay, so this isn't that far back in history. But maybe your ancestor's were in a brass band, marching band, or just played a musical instrument publicly. I spoke to one lady at the "Who Do You Think You Are" show this year who was compiling a book about her ancestor who played in a well known band of the time, and how the interest in music is passed down through the family. I'd love to know if her book is any nearer completion and to see how it all relates to her story.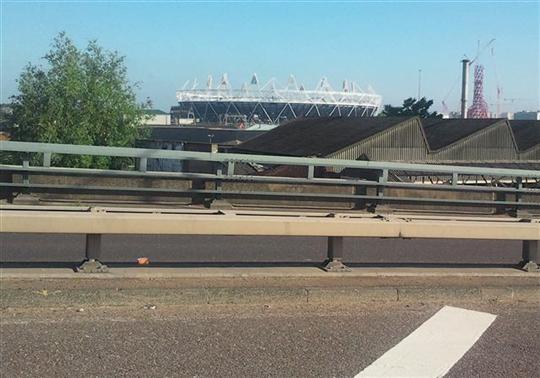 As I cross the A12, I can look back over my shoulder at the evolving London 2012 Olympic Park main stadium. I suspect, from my ancestors point of view, this may be the closest I get to sporting stardom. Although I do recall my mum's cousin did captain Scotland at cricket! And before anyone dismisses Scottish cricket, don't forget Freuchuies' famous victory in 1985 at Lord's in the Village Cup. So who can identify moments of sporting history from the ancestor's in their tree?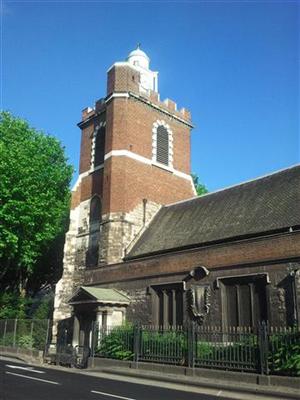 Only a couple of hundred yards further on stands St Mary-atte-Bow Church. Is this "The" Bow Church? I don't have time to stop and check this morning. My cycle journey doesn't make me just think about famous individuals, but it makes me think about real people too, and again how my ancestry or the ancestors I have married into (can you marry into ancestors?), relate to my surroundings. The saying goes that a real cockney is born within the sound of Bow Bells. What was it like a couple of hundred years ago for the real cockneys and what was it like working in the capital long before it became quite the metropolis it is today.
As we approach the end of the journey, I arrive at the Tower of London. Parts of the building date back to the 11th century and the sites that have been witnessed in and around this building over the years really get the mind wondering. Most of those will not relate to me or you, but it makes you wonder, can I trace an ancestor who had a connection to the building. Maybe they were a soldier, maybe they were beheaded!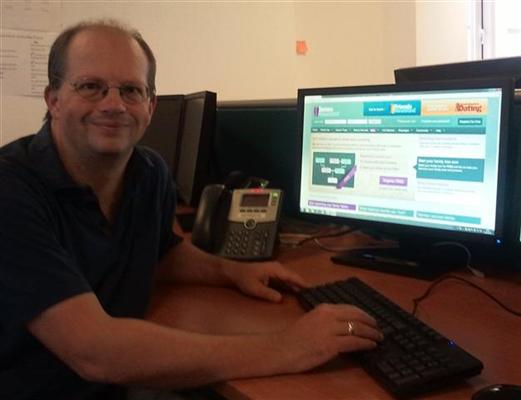 And finally I reach my destination, and get back to work on coding new features for Genes Reunited. In 100 years, will my descendants be looking through the archives and come across a significant "software developer" and start to wonder? There were a number of locations that I couldn't feature, but provide equal stimulation of the mind. Next time you go out and about, take a little extra time to look around and wonder just how the surroundings might relate to you, your ancestors and even how people might look back at you in the future.