Find Ancestors
Welcome to the Genes Reunited community boards!
The Genes Reunited community is made up of millions of people with similar interests. Discover your family history and make life long friends along the way.
You will find a close knit but welcoming group of keen genealogists all prepared to offer advice and help to new members.
And it's not all serious business. The boards are often a place to relax and be entertained by all kinds of subjects.
The Genes community will go out of their way to help you, so don't be shy about asking for help.
Quick Search
Single word search
Genes Extras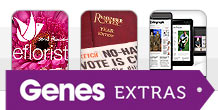 As a way of saying thank you to our subscribers, we have launched Genes Extras. You'll find exclusive competitions and discounts on family history magazines, days out and much more.
Icons
New posts
No new posts
Thread closed
Stickied, new posts
Stickied, no new posts
Lookups for World War 1 Records (2)
Profile
Posted by
Options
Post Date

LesleyC
Report
15 Jul 2008 21:08

Scitt

British Army WWI Pension Records 1914-1920
about Thomas Herbert Brawn
Name: Thomas Herbert Brawn
Regimental number: 75

WOW!!! This is the first time i have seen this - it has his death certificate on it.

20th November 1953 / Aged 71 years
Coachpainter (retired)
Recurrent Corony Thrombosis
Registered by D Brown, Daughter, 36 Upper Court Road, Epsom.
Registered in the district of Epsom & Ewell

Unit & Corps: Labour Corps
Regimental Number: 149422
Rank: Private
Trade: Master & General Marine Store Dealer

Medical Report:

Enlisted 02.03.1917
Discharged: 20.12.1919

Date of Disibility: About 1918
Place of Original Disibility: Canterbury
Fact of Disibility: states that he has always been quite well apart from a Hernia which appeared when he was 13. He joined the Army but once said that shortness of breath had been coming on for around 10 years though it became much worse when he was carrying cement at Canterbury. Became weak and all of a fumble when doing fatigue at Canterbury
Left inguinal Hernia appeared at age of 13, he wore a truss for 4 years and then left it off, but the hernia has not appeared since. This is his statement but when he was examined by the army they state it was still there and gave him a truss. We state that the impulse of his heart was heaving and displaced outwards and that there was a mitral systolic murmur heard at scapular angle. No overseas service. Whilst doing fatigue at Canterbury in 1918 he felt weak , attributes this to air raids the previous whitsuntide. At the new year contracted Tonsilitus and Neurasthenia. He states that the tonsilitus was followed by earache and a discharge from the right ear, and that he has been deaf since. He also states that he had influenza at the end of Feb 1919 and that psoriasis appeared on his arms in march and that 7 teeth were extracted at Horton.

State on Admission: Somewhat resistive & aggressive in manner, did not give a straight answer to questions but made irrelevant statements about his health and other matters. Very fair condition and tone. Lobes of ears partially adherent. Crown of head lateral, Dry eczema on both arms and olecranon. Tongue rather dry and broken. Most molars missing, the teeth present were in good order. Tonsils normal, heart not enlarged,

Think these are his children:

Thomas Herbert: 12.08.11 Bethnal Green
Mary: 04.08.12 Epsom
Gladys: 13.06.14 Epsom
Doris: 19.03.16 Epsom

Birthplace: Parish of Sydenham, London SE
Height: 5ft 3"
Weight: 110 llbs
Was first in 29th Middlesex Regiment / Regiment Number 85109
It also states he was a Chimney Sweep in this regiment and enlisted 01.12.1916
Destinctive Marks: Scar on Bridge of Nose and also right eyebrow.


regiments:
Queen RWS 52526
Middlesex: 85109
Labour Corps: 149422

Trade: Chimney sweep
Wife: Mary Brawn


Lesley

Scott
Report
15 Jul 2008 22:05

That is an excellent find Lesley, i know that is correct because some years ago i met his daughters Doris and Gladys, before they passed away, they told me he was discharged due to ill health, but didn't elaborate.

I have plenty of info from you there, many thanks again for your help, you are a star.

Scott

Teresa
Report
16 Jul 2008 21:34

Hi Lesley.
Thanks for your previous help.
If possible I would like your help with my Husband's grandfather. We were told he was in the Army as a regular soldier,and served in WW1, we think in the Cavalry Corps, but we do not have any more details about his Army service.His name was Francis Henry Buckle born 27th May 1882 Nr Charlton Kings in Gloucester. I hope this enough to go on.
Regards Teresa.

Victoria
Report
17 Jul 2008 16:43

Hi, im looking to find out any information about my great great granda. All i know is he is called Edward Dawson, i think born in Belfast, born in 1882, in a riffle regiment (i think) Died at the battle of the somme on the 16/08/1917 age 35. I dont know anything thing else apart from he had 9 children.
Can you help

trebor
Report
17 Jul 2008 17:13

Lesley. Could you look up a Sorrin Alick Vickers ,I belive he went under Alex Vickers ,BN 1899 Derby FA/Frederick MOT/ Caroline .Thank you Robert

Lisa
Report
17 Jul 2008 17:23

Hi Lesley

Anychane you could look up
Joseph edward Garling born app. 1901Brighouse yorks
Father William henry garling
Mother Clara.
Thankyou
Lisa

Teresa
Report
17 Jul 2008 18:01

Hi Victoria.
I have just checked on the CWGC site and found the certificate for Edward Dawson. It says his service number was 9206. The Royal Irish Rifles. Died 16/8/1917 age 35. Son of William Edward Dawson of 7 Bleakley street. Belfast. His memorial is Tyne Cot Memorial at Ypres.
Teresa

Paul
Report
17 Jul 2008 18:54

Please can you look for Bertie Lewis who died during WW1 in 1917 he was in the Welsh Regiment.

Thanks

Paul

Patricia
Report
17 Jul 2008 18:57

hi
i wonder if you could find out about my grandfathers war records for me i think he was in the liverpool kings regiment name thomas foster b liverpool 1895 mothers name margaret fathers name thomas foster also b liverpool 1873 he later married josephine campbell b liverpool 1900
thanks pat.

Researching:
hughes, maher, foster, campbell boyle castellian shaw

LesleyC
Report
17 Jul 2008 19:37

Teresa

Francis Henry Buckle

Can find nothing concrete for him, have even tried the national archives and there are several Francis Buckle's but you cannot narrow it down.

Lesley

LesleyC
Report
17 Jul 2008 19:46

Trebor

Nothing for either Sorrin Vickers or Alex/Alex Vickers.

sorry

Lesley

Teresa
Report
17 Jul 2008 20:15

Hi.
Thanks for looking.
Re Francis Buckle.
The only other information I have is his wife's name Florence Millington. Wouldthat help at all?
Teresa.

LesleyC
Report
17 Jul 2008 20:24

Lisa

British Army WWI Service Records, 1914-1920
about Joseph Edward Garling
Name: Joseph Edward Garling
Residence : 10 Haigh Street Brighouse Yorkshire
Regiment Name: B Coy Bn The Duke Wellingtons Regt
Regiment Number: 4606034
Document Year: 1922

Date of Birth: 1st September 1900
Trade: Gas Stoker

Was also in the Royal Scots Regiment.

Height: 5ft 8"
Weight: 140 llbs
Complexion: Dark
Eyes: Brown
Hair: Auburn
Denomination: Wesleyan

Enlisted: 05.07.1922
Discharged: 04.07.1926

Next of Kin: Father W H Garling of 16 Haigh Street, Brighouse

Letter to the infantry Record Office 28.10.1919

The original letter from O.C F.S.D 1st West Riding Regiment addressed to this office was passed to you on 23.10.1919.

The position of this man as regards rank is as shown in attestation. According to Part II orders of the 13th Battalion The Royal Scots, he was appointed Acting Corporal on 22.11.1918 then reverted to Permanent rank of Private on 27.12.18. On ceasing to perform duties of A/Corporal. He was not at any subsequent time promoted to Rank of Corporal or reappointed to Acting Rank.

~ he basically queried why he was ranked as private and he was under the impression that he was promoted to Corporal in the Royal Scots in 1918.

In the Royal Scots his regimental number was 60086. He enlisted 30.10.1916 for four years.
He was an assistant cotton Twiner before he went into this regiment.

Lesley



LesleyC
Report
17 Jul 2008 20:33

Tracy

This is the only one but not with the regiment number 297 (this number is pretty low for the years you are talking about)

British Army WWI Medal Rolls Index Cards, 1914-1920
about James F Grant
Name: James F Grant
Regiment or Corps: Gordon Highlanders
Regimental number: 202223

Rank: Private

British Medal

lesley


Sarah
Report
17 Jul 2008 20:45

Hi Lesley
My Great Uncle died in the Great War, his name was Francis Edward Ilsley (Sgt 7921) DoB 05/04/1889 in Reading, Berks
Theatre: France & Flanders
Died on 15/03/1915 at Flanders
He served with the Prince Charlotte of Wales Regt (Royal Berks Regt)
2nd Battalion
However i can't find any onfo on medals or most importantly i would love to visit his grave.
Any info would be grately appreciated.

Thank you
Sarah


Lisa
Report
17 Jul 2008 20:55

Hi Lesley
Thankyou so much for all the help on joseph
i am so greatful and pleased another peice of the puzzle has been solved.
Once again thankyou.
Lisa

Graham
Report
17 Jul 2008 21:09

Graham 17/07/2008

Hi Lesley.
Can you give me more information.Of Lance Corporal Alexander Ferguson b 12/05/1891 Arbroath Scotland
Ser.No.1949 Black Watch [Royal Highlanders]2nd bn. d.27/09/1915 Commonweath War Dead Sp. Mem. 4.Rue David Military Cemetery, Fleurbaix.
Thanking You
Graham Campbell

Brian
Report
18 Jul 2008 17:53

Hi Lesley
Is it possible to help me with my grandads war record he was Thomas j,Wellington born in 1885 Ipsaich married 1903 to Ada F,Goodall at Aldershot and as far as i know he went in to the army from when he was 16.he had 3 daughters and 1 son and when he came out he was in the M.O.D.police service but i cannot find any reference to back this up so if you can find any thing on him it would mean alot to me.
Regards Brian

Pamela
Report
18 Jul 2008 18:34

Hi could you find any info on a private charles wellington, we would like to know what he got the military medal for, his no was12196 he was a lance corparal when he was discharged, he was in the south wales borderers, he was discharged on 5th march 1919, we have a news paper clipping dated 21st dec 1917 saying he had been awarded the military medal

Countrymouse
Report
18 Jul 2008 21:41

Hello
If you can find anything on Lewis James Robinson born 1898 Belvedere Kent died 1917 it would be great. Thank you.