Find Ancestors
Welcome to the Genes Reunited community boards!
The Genes Reunited community is made up of millions of people with similar interests. Discover your family history and make life long friends along the way.
You will find a close knit but welcoming group of keen genealogists all prepared to offer advice and help to new members.
And it's not all serious business. The boards are often a place to relax and be entertained by all kinds of subjects.
The Genes community will go out of their way to help you, so don't be shy about asking for help.
Quick Search
Single word search
Genes Extras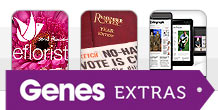 As a way of saying thank you to our subscribers, we have launched Genes Extras. You'll find exclusive competitions and discounts on family history magazines, days out and much more.
Icons
New posts
No new posts
Thread closed
Stickied, new posts
Stickied, no new posts
Lookup offer for Australia
Profile
Posted by
Options
Post Date

MarieCeleste
Report
29 Jul 2014 22:43

The "S" didn't stand for Sidney:

Merchant Seamen Transcription
First name(s) EDMUND CHARLES STEER
Last name Heavens
Age -
Birth year 1903
Birth day 19
Birth month June
Birth place Guildford
Birth county Surrey
Place GUILDFORD
Discharge number -
Identity certificate number 349561
Card type CR10
Date range 1918-1921
Series BT350

I'm sending you the image of his card as it has a lovely clear photograph of him.

Cherilyn may be able to give you more info on this:

Australia Death Index, 1787-1985
Name: Edmund Charles Heavens
Death Place: Malvern, Victoria
Age: 76
Father's Name: Walter
Mother's name: Jessie
Registration Year: 1980
Registration Place: Victoria
Registration Number: 02133
Estimated birth year: abt 1904


MarieCeleste
Report
29 Jul 2014 22:37

Hello Dolly (have I heard that somewhere before?) I don't think Cherilyn will mind if I jump in with the non Australia part of your request.

This is the record you refer to for Edmund Chas Heavens:

Honolulu, Hawaii, Passenger and Crew Lists, 1900-1959
Name: Edmund Chas Heavens
Age: 15
Gender: Male
Birth Year: abt 1904
Port of Departure: New York
Ship: Jason
Port of Arrival: Honolulu, Hawaii
Arrival Date: 20 May 1919
Race: British (English)

He was a member of the crew, rating O/S.He joined the ship 20 Jan 1919 at Avonmouth and he had a heart tattooed on his right forearm.

This must have been the first leg of the journey:

New York, Passenger Lists, 1820-1957
Name: Edmund Chas Heavens
Arrival Date: 21 Mar 1919
Birth Date: abt 1904
Age: 15
Gender: Male
Ethnicity/ Nationality: English
Port of Departure: Gibraltar
Port of Arrival: New York, New York
Ship Name: Jason

Dolly
Report
29 Jul 2014 09:58

Hi Cherilyn,
I wonder if you can look up the Death and Marriage of my cousin.
He is Edmund Maurice Heavens, he was born in Melbourne 11th September 1933, as far as I know the family had only lived in the Glen Waverley area, he died in November 1980. I also want to know his wifes name. I know she went down to Tazmania with I think 2 children they had.
Is it possible to get the registration as I want to order a death cert or do you even know if its possible to order death certs from abroad?

Also is it possible for any info on an Edmund Charles (Sidney ?) Heavens dob 19/06/1904 born Guildford, England. He left for Australia in his early 20s. I wanted to know where he left from and what port he arrived at.

Many thanks in advance for any help you can give me.

I have just had this come up on Ancestry hints


Honolulu, Hawaii, Passenger and Crew Lists, 1900-1959 Record

Immigration & Travel

Name:
Edmund Chas Heavens
Birth:
year
Arrival:
dd mm year in location
Departure:
location

But unfortunately I don't have world wide Ancestry :-|

Researching:
Ward, Eden, Barret(t), Heavens, Gaut.

ElizabethK
Report
29 Jul 2014 09:18

nudge for Woolbags

Cherilyn
Report
25 Jul 2014 06:19

This confirms James was a brother of Albert, going by the names you gave in your post:

1941/C3055
James Boon
[father] Jonathan
[mother] Susan Benom

James lived and died in Esk, Qld.

Albert's death:
1934/B24836
Albert Boon
[father] Jonathan
[mother] Susan Benham

There was another brother named George Edward who died in 1931.

Mother Susan died in 1895:

1895/C1010
Susan Boon
[father] William Benham
[mother] Sarah Ling

Death for a Jonathan BOON, son of Elisha BOON, in Qld in 1913 (C3248).

UK marriage:

Marriages Jun 1856 (>99%)
--------------------------------------------------------------------------------
BENHAM / Susan / Plomesgate / 4a / 941
BOON / Jonathan / Plomesgate / 4a / 941


Jonathan & Susan arrived in Qld in 1887, both aged 50, aboard 'Merkara'. It appears the brothers came separately - James in 1883 aged 23 and Albert in 1882 aged 21. Can't see George, unless he in incorrectly listed as George BOOR (arrived 1887 aged 23, same ship as his parents but a different voyage). See http://www.archives.qld.gov.au/Researchers/Indexes/Immigration/Pages/Immigration1848.aspx

Cherilyn
Report
25 Jul 2014 02:34

Hi Edna

Sorry I have been on holidays

I am thinking Jonathon & Susan Boon were Albert's parents, not Louisa's??

Is this her birth in Qld?

1862/C371
Louisa Ellen Beer
[father] John
[mother] Caroline Bullock

matches this Qld death:

1926/C2720
Louisa Ellen Boon
[father] John Augustus Beer
[mother] Caroline Bullock

Her parents UK marriage:

Marriages Sep 1855
--------------------------------------------------------------------------------
Beer / John Augustus / Plymouth / 5b / 348
BULLOCK / Caroline / Plymouth / 5b / 348

They were in Qld by 1862, when Louisa was born. Other siblings born in Qld:
Evangelina Elvina b. 1865, d. 1950
Frederick Francis b. 1867, d. 1966!
Emmeline b. 1871, d. 1872
Edith Ann b. 1875, d. 1944 as BAILEY (marriage not found in Qld but died in Esk)
Lily Gertrude b. 1878, m. Samuel Tasman ROBSON 1901 as Lillie Gertie, d. 1957 as Lillian Gertrude ROBSON

A child named Almeda died in 1865, possibly born elsewhere. There was also a sister named Augusta Theresa who died in 1913 as JORGENSEN (married Hans JORGENSEN in 1887).

According to a post online from some time ago, Evangelina married as Eva BEER to James BOON in 1888 (reg C624) - possibly a brother of Albert BOON who married her older sister in 1885?!

Her death:
1950/C3976
Eva Boon
[father] John Beer
[mother] Caroline Bullock

Esk Cemetery
Boon, Eva, bur. 15 Sep 1950, age: 85yr, W E Hawkins FH, Grave #932
Boon, James, bur. 1 Aug 1941, age: 83yr, W E Hawkins FH, Grave #764


Edna
Report
22 Jul 2014 23:04

searching for Louisa Ellen boon nee Beer who married Albert Boon. Her parents are Johnathan Boon and Susan Benham . Thank you Regards Edna Wiseman nee Boon

Gai
Report
7 Jul 2014 12:08


For reference Margaret's thread on the Corby family

http://www.genesreunited.com.au/boards/board/ancestors/thread/1342304



Gai

Researching:
Moreman's of Mangotsfield, Matchett's of Ireland & Essex, Craddock's of Scotland & Manchester

Margaret
Report
7 Jul 2014 11:56

Hi Cherilyn - I wonder if you could help. I have a Joseph Corby who travelled with wife Mabel and small sons Joseph and Sidney on the Barrapool departing London 25 Februaury 1926 bound for Sydney. That is the last I have of them although I am given to understand that at some point - heaven knows when - they lived in Melbourne. Are you able to help with information on whether they had more children and/or where they lived, whether any of them were in the Armed Forces - generally what happened to them ? Many thanks for any help you may be able to give.

ElizabethK
Report
24 Jun 2014 13:28

Thanks Cherilyn-it was a long-shot anyway :-)

Cherilyn
Report
24 Jun 2014 10:43

Hi Elizabeth, I don't have Tas BDM but can't see him in permission to marry or departures from Tas.

Sorry :-(

ElizabethK
Report
22 Jun 2014 13:53

Hi Cherilyn

Mark Light was transported to Van Diemans Land on the Waterloo 18 November 1834 (age 19) is there anyway of finding out what eventually happened to him ?

I do not have Worldwide Ancestry :-)

Cherilyn
Report
19 Jun 2014 05:01

Colin if you think Kenneth might still be in WA, there is one KW Harding (and wife) listed at http://www.whitepages.com.au/ (phone directory). Worth a try.

PS Thanks jax. Have also posted a reply on that (very long) thread

jax
Report
14 Jun 2014 00:53

Colins thread on Living relatives

http://www.genesreunited.co.uk/boards/board/living_relatives/thread/1290137

Researching:
Nothing much

Colin
Report
13 Jun 2014 23:57

Hi Cherilyn,
I am still trying to trace a Kenneth William Harding. It is believed he hitch hiked to Australia from England in 1961/2. Was found as a stowaway on the ship Oriana and put ashore at Fremantle He served four weeks in Fremantle Prison and on release, he was allowed to stay in Australia. He boarded that ship in Syr Lanka. We have heard that he was on the ER in Perth in 1982. As yet, we can find no information to substantiate this or anything regarding marital or death.
Would you please take a look, any info would be welcome.
Many thanks for any help.
Colin.

Cherilyn
Report
13 Jun 2014 09:25

nudge

Jo
Report
6 Jun 2014 10:37

Yes there deffently the ones thank you so much.

Researching:
Searching , bylos,Jackson, schofield, McGrath

Cherilyn
Report
2 Jun 2014 10:52

also http://search.records.nsw.gov.au/items/837832;jsessionid=CD654A08FF94766EED196568F500D081


Cherilyn
Report
2 Jun 2014 10:20

This is Walter's father's death - you may have it

23955/1929 OAKLEY WALTER L / 7O YRS GOULBURN / GOULBURN

This article appears to be about Walter & wife Mary who had a foster child in 1895, when they had 2 children of their own:
http://nla.gov.au/nla.news-article98547326

He was granted 600 acres in Gouburn in 1897.

Their marriage in NSW:
1260/1888 OAKLEY WALTER / WORNER MARY E / SYDNEY

This marriage cert would help you get back further.

I think this is Mary's birth and death:
9005/1865 WORNER MARY E / JOHN J / ELIZABETH / GOULBURN
15689/1955 OAKLEY MARY ELIZABETH / JOHN JACOB / ELIZABETH / GOULBURN

This tree online goes from the WORNERs all the way to Walter...
http://wc.rootsweb.ancestry.com/cgi-bin/igm.cgi?op=GET&db=monaropioneers&id=I21214


Cherilyn
Report
2 Jun 2014 10:05

5591/1894 JACKSON URSULA M / AMBROSE A / ELLEN B / BARMEDMAN

20355/1941 JACKSON AMBROSE ALEXANDER / SAMUEL DAVENPORT / CATHERINE / BALMAIN

Monday 18 August 1941
JACKSON -August 17, 1941, at Balmain Hospital, Ambrose Alexander, of 71 Gipps Street, Drummoyne, Iate of Barmedman, beloved husband of Ellen and and father of Elizabeth, Ethel, Eileen (deceased), Ursula, Mary, Kathleen, Grace, Norrie and Phonce, A.I.F., aged 78 years.

25780/1946 JACKSON ELLEN MARY / JOSEPH BLENNER / KATE ANNE / DRUMMOYNE

Monday 18 November 1946
JACKSON -November 17, 1946, at her resldence, 71 Gitts Street, Drummoyne, Mary Ellen, widow of the late Ambrose Alexander Jackson, and beloved mother of Elizabeth and Eileen (deceased), Ethel, Ursula, Mary, Kathleen, Grace, Norrie and Phonce, aged 80 years. R.I.P.

Norrie is Honora and Phonce is Alphonsus.