Find Ancestors
Welcome to the Genes Reunited community boards!
The Genes Reunited community is made up of millions of people with similar interests. Discover your family history and make life long friends along the way.
You will find a close knit but welcoming group of keen genealogists all prepared to offer advice and help to new members.
And it's not all serious business. The boards are often a place to relax and be entertained by all kinds of subjects.
The Genes community will go out of their way to help you, so don't be shy about asking for help.
Quick Search
Single word search
Genes Extras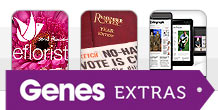 As a way of saying thank you to our subscribers, we have launched Genes Extras. You'll find exclusive competitions and discounts on family history magazines, days out and much more.
Icons
New posts
No new posts
Thread closed
Stickied, new posts
Stickied, no new posts
Who is Olga Holgate?
Profile
Posted by
Options
Post Date

Christina (Lancashire)
Report
7 Apr 2013 23:31

Thanks Dea,

I came across the box whilst I was searching for my Dad's death certificate.

He was in the Royal Navy in WW2. I know he was on aircraft carriers as part of the Russian Convoys and went to Murmansk and McMurdo Sound, amonst other places. He was only 18 years old when he enlisted in 1942.

If he ever had his Navy documents they disappeared before he died. So I thought I would see if any records have been kept by the MOD and I need a copy of his death cert to send for these.

Maybe he went to Blackpool as part of his training???

Or he just met her on a day out???

I'll probably never know. :-D

Christina (Lancashire)
Report
7 Apr 2013 23:09

Thanks Janet,

I know what you mean about not handing the book back in. But I don't think he would have kept it if it had just been his own school atlas.

He moved around a lot in his youth. His parents died before he married so the family home had gone.

I just can't see him carrying it around with him, unless it actually meant something.


Christina (Lancashire)
Report
7 Apr 2013 22:59

jax,

Thank you for looking the probate records.

£478 was probably more than enough to pay for a cruise in 1927 and I think you could buy quite a nice house for just over £2,000 in 1960.

As she was an only child it most likely all went to her?

Christina (Lancashire)
Report
7 Apr 2013 22:53

argyllgran,

Thanks for the extra info from the passenger lists and for looking at Olga's home address and for her father's death reg.

Makes sense that she could afford the cruise if her father left her some money.


Christina (Lancashire)
Report
7 Apr 2013 22:44

Alice Dooley with her family in 1881....


1881 England Census
Name: Alice Dooley
Age: 4
Estimated Birth Year: abt 1877
Relation: Daughter
Father's Name: Thomas Dooley
Mother's Name: Hannah Dooley
Gender: Female
Where born: Stockport, Cheshire, England
Civil parish: Romiley
County/Island: Cheshire
Country: England
Street Address: Moss Acre (Farm)
Education:

Employment status:

Subscribe now to see this information.
Registration district: Stockport
Sub-registration district: Marple
ED, institution, or vessel: 7
Neighbors: View others on page
Piece: 3465
Folio: 128
Page Number: 11
Household Members:
Name Age
Thomas Dooley 38.....Butley, Cheshire
Hannah Dooley 37.....Dean Row, Cheshire
James Dooley 17......Dean Row
Eliza Dooley 13....Romiley, Cheshire
Frances Dooley 9....Mellor, Derbyshire
John Dooley 8....Ardwick, Lancashire
Alice Dooley 4
Herbert L. Dooley 1.....Romiley, Cheshire


Found a birth for a Herbert Lawton Dooley, so I think this is Alice's parents marriage....

Marriages Dec 1863 (>99%)
Dooley Thomas Stockport 8a 91
Lawton Hannah Stockport 8a 91


I've no Dooleys or Lawtons in my tree either.

Doesn't look like there is a family connection at all.


Christina (Lancashire)
Report
7 Apr 2013 22:15

argyllgran, jax, Janet & Dea, thanks for your help. :-)


Found Ernest & Alice's marriage on Lancashire opc....

Marriage: 21 Mar 1903 St James, Birch in Rusholme, Lancashire, England
Ernest Holgate - 24, Engraver, Bachelor, 12 Grantham Street Blackpool
Alice Dooley - 26, Spinster, Whitby Road
Groom's Father: Charles Holgate, Brewer
Bride's Father: Thomas Dooley, Farmer
Witness: Harold W. Crompton; Elna Hatten
Married by Banns by: F.G.Buller
Register: Marriages 1896 - 1921, Page 62, Entry 123
Source: Manchester Central Library


Ernest's baptism...

Baptism: 23 Oct 1878 St Mark, Bolton, Lancashire, England
Ernest Holgate - Son of Charles Holgate & Louisa Ellen
Abode: Fletcher St.
Occupation: Brewer
Baptised by: J. G. Doman, Vicar
Register: Baptisms 1866 - 1882, Page 118, Entry 944
Source: LDS Film 1966169


His parent's marriage..

Marriage: 11 Oct 1876 St Peter, Bolton, Lancashire, England
Charles Holgate - 24, Brewer, Bachelor, 110 Hampden Street
Louisa Ellen Barlow - 23, Spinster, 159 Fletcher Street
Bride's Father: Richard Barlow, Spinner
Witness: John Wood; Emily Barlow; Richard Barlow
Married by Licence by: John Stott, Lecturer & Curate
Notes: ['Illegitimate' is written in the Groom's father's name column]
Register: Marriages 1875 - 1878, Page 96, Entry 191
Source: Original register at Manchester Library


None of the above names are in my tree. :-(

Dea
Report
7 Apr 2013 10:19

Perhaps it might help us to find a connection if we had some details on your dad??

Dea x

Janet
Report
7 Apr 2013 09:54

Also there might be no connection at all

perhaps she just had the book before he did? you know you hand them in at the end of term and someone else gets them next year and puts their name in/on

maybe your dad kept it because he thought it might be interesting many years down the line.( or like lots of boys just didnt hand it in !!

Jan

Researching:
Campbell, Page ,Phippen, Alder, Rivett, Beinder, Mandy and Gainsbury,

jax
Report
7 Apr 2013 04:26

Her parents lived at 129 Warley Road

Ernests Probate in 1927 to his widow Alice Holgate £478 19s 10d

Alice's in 1960 address 20 Holly rd Blackpool to Olga Maude Holgate spinster £2127 6s 3d

Researching:
In Essex,Hertfordshire,Cambridgeshire,East and North London and Kent...My lot did'nt travel much

ArgyllGran
Report
7 Apr 2013 00:40

Just had a look at the passenger records posted above, and wondered about them:

In 1931, Olga and Ida have the same home address, and neither has an occupation listed. It's not that the record has been left blank; there's a dash in both spaces. As suggested before - employer and companion? Or just flatmates off on an expensive holiday? The address is actually Bispham Road, mistranscribed as Bupham Road.

She may have been listed as a secretary in 1935, but on her return in 1936 it says "None" in the space for "occupation". Perhaps the job didn't work out, and she came home?

In 1936 her home address is 129 Warley Road, Blackpool. Had a look at it on Google Streetview - nice semi, two floors and basement.
Langstone, Bispham Road doesn't appear online.

Her father Ernest died 1927, in Fylde registration district, and I think this is her mother's death:
Deaths Mar 1960 (>99%)
HOLGATE Alice 84 Blackpool 10b 597

Perhaps she could afford the 1931 cruise if her father left her some money..

Researching:
Two dead ends: (1) Edith Butler 1886 Bodicote, after 1911. (Waiting for 1921 census.) (2) Elizabeth Butler 1864 Bodicote, after 1881.

Christina (Lancashire)
Report
7 Apr 2013 00:12

Past my bedtime, so I'll return to this tomorrow.

Fredk, Margee, Choccy, alviegal, Kay and argyllgran, thank you all very much for your help. :-)

Christina (Lancashire)
Report
6 Apr 2013 23:48

Couldn't find a baptism for Alice Dooley in Disley, but I suppose she may have been baptised elsewhere.

Christina (Lancashire)
Report
6 Apr 2013 23:41

Hi argyllgran. No my dad was born in 1924 and went to school in Bolton.

Edit: Sorry, I should have mentioned that at the start. :-(

I did think the same as you at first, she may have moved schools and brought the book with her, until I found the 1909 birth.


ArgyllGran
Report
6 Apr 2013 23:13

Christine -

Was your dad the same age as Olga? and did he attend Blackpool Secondary School?
If he only kept things of sentimental value, as you say, and he kept her school book, my immediate thought was that perhaps she was his first teenage love.

Researching:
Two dead ends: (1) Edith Butler 1886 Bodicote, after 1911. (Waiting for 1921 census.) (2) Elizabeth Butler 1864 Bodicote, after 1881.

Christina (Lancashire)
Report
6 Apr 2013 22:55

Thanks for Olga's death info. Kay. Looks like she lived in Blackpool all her life then.

Christina (Lancashire)
Report
6 Apr 2013 22:41

Found this site for Disley Baptisms.

http://www.disley.net/disley_baptisms/disley_baptisms_156.html


Just wading through as they are in date order and found this very sad, horrific entry....



Ellen

Baptised 31 Aug 1874


'An infant child found in the park wall by Edward SWINDELLS. The child was naked when found, walled up in the wall & is supposed to have been placed there by a woman. This child died Nov 1 1874 and was buried Nov 4 1874`


It beggars belief that a woman could do that. :-(

Kay????
Report
6 Apr 2013 22:39


Olga never married and died 1979 in Blackpool,

Christina (Lancashire)
Report
6 Apr 2013 21:55

So, just to summarise...

Olga Maude Holgate b1909 in Blackpool.

Parents Ernest Holgate b1879 Bolton, Lancashire and Alice Dooley b1877 Disley, Cheshire.

Alice Dooley living in Southport in 1901.

Ernest & Alice married in Chorlton in 1903.

Olga travels 1st class on a cruise in 1931. Then she travels to the USA in 1935 as a secretary, returning in 1936.

Do you think it would have been the usual thing for a secretary to go on cruises in the 1930's? Or could she have been travelling as a paid companion to Ida Williams?

She still lives in Blackpool in 1935.


I'm wondering if there is a family connection with the Holgates after all? Ernest was born in Bolton in 1879 and my grandfather (also named Ernest) was also born in Bolton, in 1882.


Christina (Lancashire)
Report
6 Apr 2013 21:21

Goodness. So much already! Thank you all.

I'll just have a read through to see if I can find a connection so far.

Christina. x

alviegal
Report
6 Apr 2013 21:04

Also this one.

Britain: outbound passenger lists leaving UK 1890-1960 - person transcript
Print Close
Name: Olga HOLGATE
Date of departure: 6 May 1931
Port of departure: Southampton
Destination port: Round Voyage
Destination country: Round Voyage
Date of Birth: 1909 (calculated from age)
Age: 22
Marital Status:
Sex: Female
Occupation:
Notes:
Passenger recorded on: Page 2 of 10

Ship: ATLANTIS
Official Number: 135497
Master's name: B Shillitoe
Steamship Line: The Royal Mail Steam Packet Company
Where bound: Round Voyage


Adress is Langstone, Bupham Rd, Blackpool. I think she is travelling with a 34 year old Ida Williams, both travelling first class.