Find Ancestors
Welcome to the Genes Reunited community boards!
The Genes Reunited community is made up of millions of people with similar interests. Discover your family history and make life long friends along the way.
You will find a close knit but welcoming group of keen genealogists all prepared to offer advice and help to new members.
And it's not all serious business. The boards are often a place to relax and be entertained by all kinds of subjects.
The Genes community will go out of their way to help you, so don't be shy about asking for help.
Quick Search
Single word search
Genes Extras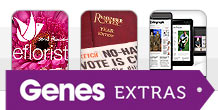 As a way of saying thank you to our subscribers, we have launched Genes Extras. You'll find exclusive competitions and discounts on family history magazines, days out and much more.
Icons
New posts
No new posts
Thread closed
Stickied, new posts
Stickied, no new posts
willing to search 1851,61,71,81,91 and 1901. 6th n
Profile
Posted by
Options
Post Date

Sally
Report
25 Jun 2005 06:41

angus. do not have 1851 london census but, found this hope it helps. samuel dettmer death sept qrt 1856 pancras vol 1b page 88 1861 ann dettmer widow 53 lynn norfolk charles son 25 pianoforte maker camden middx samuel son 17 ' ' Henry son 11 sommers town living 1 kingston street pancras found marriage of samuel (s0n) to sarah wood dec qrt 1866 pancras vol 1b page 45 Charles atto married a Elizabeth and his death age 60 dec qrt 1896 vol 1b page 92 ___________ Diane found Cyril Lewis harding's birth June qrt 1901 merthyr tydfil vol 11a page 703. do you know if he had any older siblings then I could find them on 1901 census giving me parents. other than that until you get certificate difficult to find. please confirm. ____________ Kay this found 1861 George fisher head 1824 jane wife 1822 martha daugh 1853 elizabeth daugh 1855 john son 1857 william son 1859 Preston lancs as for william john fisher head 1791 william son 1822 margaret goulball servant 1826 Preston. please confirm. ___________ Tracey. robert married harriet martin march qrt 1870 swaffham vol 4b page 615 (2nd marriage for both of them) 1871 Robert 1828 engineer swaffham harriett 1836 east dareham frederick smith son 21 engineer app james smith son 19 ' henry smith son 18 albert edward martin stepson 12 robert edward smith 8 months living white hart lane swaffham please confirm. ____________ Cas richard gibbons 1820 glos harriett wife 1834 chirk drby harriett daugh 1859 plymouth sarah daugh 1860 ' living stratton glos. ___________

James
Report
25 Jun 2005 07:59

Hi Sally could you look in the 1901 census for West Riding Yorks Barnsley area the family im looking for is samuel taylor born abt 1841 wife Emma not sure if both are alive in census children names ?georgina, george,mary,francis john,ada, aurthur, any info would be most grateful regards james

Tracey
Report
25 Jun 2005 10:38

Hi Sally I'm not 100% certain its them yet, though going on the 1881 census the address is right, I didn't know it was the second marriage for Harriett, I need to investigate further. Thank you very much for looking. Kind Regards Tracey

Michaela
Report
25 Jun 2005 11:00

Hi Sally, hope you can help or I might give up. Am trying to trace Charles and Elizabeth Lewis. He was born around 1858 (was 27 in 1885) and she around 1864 (21 in Feb. 1885) in Bethnal Green/Shoreditch. In 1885 he was a wheelwright and she was a fancy box maker. They married in Bethnal Green so we are probably looking in Mddx. A birth cert can't be found for her (the ones the GRO have apparently don't match up) and I don't know where he was born. His father on marriage cert is Charles Lewis chair and couch maker, although it says her father is Richard Baker carpenter I think this is wrong and as only Charles seems to have signed probably they didn't realise it was wrong. It looks as though there was an Ann Lewis witness though the writing is not good. In 1885 he was at 23 Baxendale St and she was at 31 Shipton St. Any help would be good, I don't know where to go from here. Thanks Michaela

Angus
Report
25 Jun 2005 16:07

Sally, Once again thanks for your help re Dettmer. Regards Angus.

Sally
Report
25 Jun 2005 16:55

Michaela. found marriage march qrt 1885 bethnal green vol 1c page 476 1901 Charles Lewis elizabeth wife 38 ellen daugh 17 phylis ' 15 Hamilton 9 edgar 7 mary 5 edward 18 months living shoreditch what do you think I can investigate further. ________ To all other messages I will answer all at around 6,00 A.M. in the morning.

Kim
Report
25 Jun 2005 17:17

Hi Sally Thanks for your kind offer Could you possibly look-up on the Warwickshire 1851 census Sarah Barnes bap 1834 Avon Dassett. She may be in Leamington Priors or Warwick. Father Charles Barnes, mother deceased. may have siblings, George Bap 1840 leamington Thomas Bap 1840 Leamington Elizabeth bap 1845 Leamington Many thanks Kim

Michaela
Report
25 Jun 2005 17:22

Re: Charles and Elizabeth Lewis. Thanks Sally, we agree the marriage, well it was the only one I could find. I do not know the children listed. I know they had a son Arthur in 1902, obviously too late, and he had a sister Mary but I thought she was younger and he had a sister Rose but I thought she was older . There were also Samuel and Joe but don't know when they were born. Do not know when Elizabeth died but Charles Lewis was dead by the time Arthur married in 1934. Can you give me any more details, Charles age, where they were born and his occupation and where they were living? If I could connect them to someone else it would help (you know if they were with parents for example). Would it be possible to find them on the 1891 census? I really appreciate your looking. Many thanks Michaela

Sally
Report
26 Jun 2005 07:13

Kim. 1851 Sarah Barnes 16 servant to munn family licensed vit: born avon dassett living ernscott place warwick George 11 leamington henry 9 ' Elizabeth 6 ' living union workhouse warwick do not know where Thomas was. Sally.

Sally
Report
26 Jun 2005 07:54

Dawn all I could find was marriage cert march qrt gateshead vol 10a page 1146 and margaret's birth but. I do not want to give up. if you have certificates can you give me parent's names I found a arthur tomlinson born scotland. need more info from yourself. ___________ James, all I found was a marriage samuel taylor to emma gunson sept qrt 1873 barnsley vol 9c page 241 what do you think??? ___________

Kim
Report
26 Jun 2005 20:51

Hi Sally Thanks very much for taking the time to look for the Barnes family, although i'm very sad to know where they were. Your'e a star Kim

Sally
Report
27 Jun 2005 07:16

michaela. charles was 48 in that 1901 census, elizabeth 38 born deptford surrey. Have you got the marriage certificate? it might give witnesses that would help. Sally.

Kay
Report
27 Jun 2005 18:51

Hi Sally. This could well be them. Thanks very much for looking for me. Regards Kay.

Patricia
Report
27 Jun 2005 19:15

Hi Sally, Could I ask you to look in 1901 for Charles Snelling age 24 living in St.Pancras, occupation grocers carman. His address and anyone living with him please. Many thanks, Pat.

Sally
Report
28 Jun 2005 07:22

Pat 1901 Charles snelling 24 grocers carman marlylebone london alice wife 1877 holborn alice daugh 1900 st pancras living camden st st pancras do you want me to search back? ___________

Patricia
Report
28 Jun 2005 14:27

Hi Sally, Thanks for finding Charles Snelling. I have him in 1891 but couldn`t find him at all in 1881. Thanks for the offer. Pat.

Sherryl
Report
29 Jun 2005 06:22

Hello again Sally, RE: James WALLIS family - thank you so much for all that info from `61-`81 Census Lambeth SRY. Was thrilled to read 'employing 7 men & 5 boys' - had no idea that his business was that big. Thanks also for the Flora Ellen marr. info - will follow up on that. If you have time, I would really appreciate a look-up on the `91 - same family, same address (22 Cranmer Rd, Lambeth, SRY) James WALLIS b: 1819 St Lukes MDX Charlotte (wife) b: c1820 and all other details that may be on there please. A cousin sent me a note saying that she had found a young girl called Margaret Stephens (listed as gran/dau) staying with the family on `91 Census - sadly, my cousin has passed on suddenly, and it`s not really appropriate for me to approach her son just yet about looking at her research notes. I`m quite curious about this Margaret as I haven`t found a WALLIS/STEPHENS marriage that connects her. James & Charlotte only had 2 daus - Charlotte m: 1869 and I have her and her family (SALMON) on `91. So, that leaves me thinking that maybe Flora Ellen b: 1851 was at some stage married to a STEPHENS. Any help would be greatly appreciated, and I apologise for crashing into your Board when it specifies quite clearly that your focus is specific Counties - my eyes missed that first time round! Many thanks Sherryl in Chilly NZ

Sally
Report
29 Jun 2005 06:59

pat It was the 1901 census I gave you. found him in 1891 living with parents charles r and ann siblings ella 1886 and elsie 1887 1881 found charles r 1853 brighton wife anne 1853 st pancras and mother in law ann Hayes 1820 born London. 1861 found charles r with parents robert 1827 brighton mother ellen 1827 brighton siblings John 1847 brighton kate s 1858 st giles middx and rose d 1860 middx. would like to know what you think. must have a look at other mess now. _________

Michaela
Report
30 Jun 2005 09:10

Hi Sally, re Charles Lewis and Elizabeth Baker. Thanks but think they are the wrong ones. Have marriage cert, but nothing else except census entries. On my original message, gave info from marriage cert. including witness Ann Lewis and Richard Burn (he is the one who is the head on the 1881 census, where Elizabeth and her brother are decribed as sonl and daul. Though they are both on the 1871 census as her children and all Bakers. GRO can't find a birth cert for her and the only one I could find on the LDS for a possible Charles (cos it is the only one who seems to have a connection with wheelwrights) is born in Hornsey and is 21 so the age isn't quite right there. Am really stuck, was hoping the 1911 would clear up a lot but it doesn't look as though that'll happen. Thanks Michaela

Sally
Report
2 Jul 2005 06:32

christine I can confirm that they were married. Charles John Rogers marr Amelia Nichols 01/01/1865 st clement danes Wetminster London. finding difficulty on census there are so many with the name rogers. but will keep looking.