Find Ancestors
Welcome to the Genes Reunited community boards!
The Genes Reunited community is made up of millions of people with similar interests. Discover your family history and make life long friends along the way.
You will find a close knit but welcoming group of keen genealogists all prepared to offer advice and help to new members.
And it's not all serious business. The boards are often a place to relax and be entertained by all kinds of subjects.
The Genes community will go out of their way to help you, so don't be shy about asking for help.
Quick Search
Single word search
Genes Extras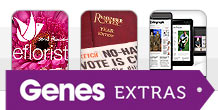 As a way of saying thank you to our subscribers, we have launched Genes Extras. You'll find exclusive competitions and discounts on family history magazines, days out and much more.
Icons
New posts
No new posts
Thread closed
Stickied, new posts
Stickied, no new posts
willing to search 1871,1881, 1891 and 1901 ancestr
Profile
Posted by
Options
Post Date

Kim from Sandhurst
Report
22 Sep 2004 22:31

Sally, Any chance of the info you have for the John Naisbett you found, as he was married before Rachael. Thank you so much Kim

Researching:
Walton, Moralee, Teasdale in Durham. Buddell, your guess is as good as mine, Williams Lledrod

Skewedhalo
Report
22 Sep 2004 22:41

Hi Sally, It looks like your kind offer has left you very busy. If you get the time I would be really grateful if you could have a look for Edward William Burkinshaw on the 1871 census. He would have been aged about 16, and was born in Islington, Middlesex/London. He appears on the 1881 census as William and on the 1891 census as Edward W. so it would be great if you could check both names for me. Thank you so much, Sharon

Nicola
Report
22 Sep 2004 22:47

Hi Sally If you get a chance, could you do a lookup on the 1871 and 1891 census for the following please? James Kathro c1819 Kingswood, Gloucestershire Hannah Kathro c1817 Wotton -Under-Edge, Gloucestershire They are probably living in Kingswood in Gloucestershire. Also any individuals living with them would be most helpful. Sometimes there surname is written down as Kethro. Thanks for your help. Kind regards Nikki

Sally
Report
23 Sep 2004 07:36

Jacqueline only one that came up with bishops castle was william brown age 42 married to a Sarah that was 1871 1891 William 35 Elizabeth 40 with william 17, albert 13 and margaret 3 could his parents be Thomas and Margaret???? ______ Sharon Does this ring any bells William 37 Elizabeth 36 William 16 Thomas 12 Martha 12 Jane 4 Stephen 2 Charles 4 months ???????????????????? ANNE 1891 William bolton 29 rochester kent chemist assistant Elizabeth wife 25 knutsford cheshire Marquerite W C 8 months nottingham living 27 berkland ave ________ John C So sorry but, need more info. __________ Rosemary there are 34 thomas owen listed any idea of age??? _________ BELLE Augustus Wright head 31 lock keeper Saline Sarah wife 31 snodland kent Augustus agoss son 7 Geo arthur peter son 6 ivy kessie J daugh 13 living 11 lock tide _________ Nikki Looked for James but it came up Jesse 1871 Jesse Kathro 52 ag lab Hannah wife 52 wotton under edge Anna daugh 25 woolen cloth maker Sarah daugh 20 " " weaver Henry son 15 bakers assistant Living Crow Meadow Kingswood 1891 Jesse 72 Hannah 72 Albert Vick 30 elastic weaver sarah vick 30 still living crow meadow Went on to look for Henry in 1891 Henry Kathro 35 baker Maria wife 35 Amy daugh 8 ella daugh 4 Joseph Perkins Father in law 73 Ann Pitt sister in law 40 living High Street Wickwar Glos. Hope this excites you. ________________

Sprack
Report
23 Sep 2004 07:39

hi sally does the 1871 cover warminster wilts?, if it does could you look for my great grandmother and sisters matilda, priscilla and alice white please, the first two would be about 14 and alice about 5 or 6 and their father was charles white. thank you very much. jenny x

Valerie
Report
23 Sep 2004 09:16

Dear Sally I don't know if you missed my reply above, but Could I ask of you please, to give me the details of the Graham family that have the grandson John staying with them in Southwick, Durham? as they are connected to the Gobbe's. Thanks again. Valerie

Sally
Report
23 Sep 2004 11:23

Valerie, John Graham head 59 coal trimmer scotland Jane wife 57 cumberland Priscilla gobbe daugh 21 westmoorland Dora gardner " 19 " Charles R son 15 durham Jennison F.S. son 7 " Thomas son 4 " John W Gobbe 2 grandson " William Pinkrery 20 visitor sailor Gloucester Living 6 Cornhill Terr Durham. ______________- Jenny Have not found Priscilla but these found in workhouse Warminster wilts Alice Rebecca 9 Elizabeth white 70 Ellen " 5 months Fredrick " 10 Jane " 84 Mary Ann " 41 Matilda 13 Sydney 1 John " 12 It does not say what relationship these Whites are. Hope this helps. ________________

Anne
Report
23 Sep 2004 13:35

Thank you so much for your time, Sally. Much appreciated Anne

Skewedhalo
Report
23 Sep 2004 15:32

Sharon Does this ring any bells William 37 Elizabeth 36 William 16 Thomas 12 Martha 12 Jane 4 Stephen 2 Charles 4 months ???????????????????? Hi Sally, This could very well be my man, but does the census give any more information i.e. places of birth, where they were living, occupations etc.? Thanks, Sharon

Rachel
Report
23 Sep 2004 16:00

Hi Sally, Thomas Sidney Owen I think would have been aged between 40-50 years. I am working on the fact that he married in 1852. Sorry I can't be more specific. All I know is that they were living in Prospect Terrace Bromley in 1853 and their descendants were born in Stepney. Thanks for your time. Rosemary

Anette
Report
23 Sep 2004 16:15

Hi again Sally after my last request for details of William LEE I hardly dare show my face again... however I think this one is a simple request (*crosses fingers*) I have some details of a family from the 1901 census but I seem to have lost all the "finer details" I wonder if you can tell me where they were all born, occupations and what their address was in 1901. The family in question are: Frederick Drew 56 head Mary A Drew 48 wife James Crowley 6 step son Bridget Doricks 82 m in law Thanks in anticipation Netty

Tracy
Report
23 Sep 2004 16:53

Thanks for looking for me sally unfortunately seeing the rest of the household meant that they were not part of my family tree, however on your look for george you incidently found other parts of my tree and has intrigued me as i have george b1865 as the child of sarah and james but the census details you gave for 1871 says he's their nephew... mmm interesting. Thanks for looking for me its much appreciated Tracey

Sprack
Report
23 Sep 2004 17:07

hi sally I'm not sure they are the right ones, alice's second name was rebecca but she was born in 1867 so would be 4 but matilda is the right age, thanks for looking for me anyway. jenny x

Valerie
Report
23 Sep 2004 23:44

Dear Sally. Thank you very much for the Graham family, can now work out how they had John Gobbe as a grandson. kind regards Valerie

Sally
Report
24 Sep 2004 05:52

Sharon all born Just say's Middlx William 37 Plasterer Elizabeth 36 William 16 plasterer Thomas 12 plasterer Martha 12 scholar Jane 4 Stephen 2 Charles 4 months Living at 16 bryan street Islington Hope this helps.

Islay
Report
24 Sep 2004 07:41

Sally, do you have access to Census 1920/1930 in USA? if so I would be grateful if you could check for Adam Barr known in Brooklyn around 1920 subsequently married Sadie? lived Red Bank New Jersey with children? I think I will have to consider joining Ancestry as I have discovered a new family lineage. Thank you Kassidy

Belle56
Report
24 Sep 2004 07:50

Thanks for the look up Sally your a treasure. Belle.

Jennifer
Report
24 Sep 2004 15:32

Sally John Anderson you said parents could be James 35 Fields Indiana Mother Sarah? I have no other information on John other than the memorial card found in my late G.Mothers bits her name was Elizabeth Levy but changed name to Anderson along with her sisters Eileen and Shirley. Their Fathers name was Joseph Levy and I think they lived in Valance Road Bethnal Green. Any information would be great. Thanks Jenni

Sally
Report
25 Sep 2004 06:52

Kassidy I have never been asked to look up USA before did not know what information to expect I did not find censuses for Adam barr but found a Adam Pearl Barr born 9/10/1923 or should I put 10/9/1923 anyway father was Henry Clay Barr mother Ethel Keck if these are his parents can tell you ancestors. When I have time I will try and find what censuses they do for USA but, I expect it will be like Britain have to have 100 years privacy. Love to know your thoughts. Have a good day, Sally. ___________ Sandra only 1901 census came up for Walter but think this is the one Walter Linturn 50 chelsea Stone Mason Florence 40 " Walter son 14 " Florence daugh 12 Battersea Albert son 10 Ernest son 8 " Violet daugh 6 Lily daugh 4 " Arthur son 2 " Charles Gould boarder 30 millwright living 6 spencer street Battersea you can obtain Walter Aubrey's birthcert Sept 1849 in vol 1841/1891 from office telephone no 012073614100 ___________________ John Have found this info Shirley levy there are two l born islington 13/04/1923 died july 2001 and the other 27/09/1908 died july 1999 leeds yorkshire Does this help at all??? ___________

Sally
Report
25 Sep 2004 10:45

Elaine Was his parents called John and Ann dawson???? I have come back again to update. 1871 William dawson 42 walsingham cotton operator pheobe wife 41 mary daugh 19 john son 17 robert son 15 dora daugh 10 elizabeth daugh 5 emily daugh 5 francis daugh 3 tunstead william henry son 10 months tunstead living looks like frostholes civel parish spotland town brandwood lancs. think have found him with parents on 1851 sally.