Genealogy Chat
Welcome to the Genes Reunited community boards!
The Genes Reunited community is made up of millions of people with similar interests. Discover your family history and make life long friends along the way.
You will find a close knit but welcoming group of keen genealogists all prepared to offer advice and help to new members.
And it's not all serious business. The boards are often a place to relax and be entertained by all kinds of subjects.
The Genes community will go out of their way to help you, so don't be shy about asking for help.
Quick Search
Single word search
Genes Extras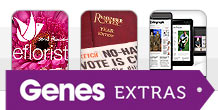 As a way of saying thank you to our subscribers, we have launched Genes Extras. You'll find exclusive competitions and discounts on family history magazines, days out and much more.
Icons
New posts
No new posts
Thread closed
Stickied, new posts
Stickied, no new posts
NOT Harry Breed b1876 Shefford Bedfordshire
Profile
Posted by
Options
Post Date

JannieAnnie
Report
7 Mar 2013 18:23

Patchem

Thank you, that is what I thought 1907 - but then I realised I had put 1904 - should be 1901 (other lot were 1904), will amend my original.

patchem
Report
7 Mar 2013 18:21

You have the children born in 1903 (before the marriage?), 1905 and 1909, so the most obvious gap is 1907.
But you would have to buy the certificate to be sure.

JannieAnnie
Report
7 Mar 2013 13:22

I am using this thread as it has (some) information on William and Maud – but here is information relevant to this search:

William Ambrose and Maud Hill married in December 1901 (EDIT: originally put 1904 - sorry it was 1901) in Islington, on the 1911 Census they are at 40 Wendon Street in Bow with 3 children George (1903 Hornsey Rise), William (1905 Old Ford) and Beatrice (1909 Old Ford). The Census shows 4 children born, only 3 living.

I am trying to find the missing, if possible. So far,

Looking at Islington likely Births/Deaths there is:

Violet Jessie b March 1904 (GRO1B 250); d June 1904 (GRO 1B 152)

Looking at Poplar (including Stepney and Whitechapel) likely Births/Deaths there are:

Reginald Arthur b March 1902 (GRO 1C 677); d Sept 1902 (GRO 1C 352)
Mary b Sept 1905 (GRO 1C 367); d June 1906 (GRO 1C 292)
Walter Frederick b June 1907 (GRO 1C 535); d Sept 1907 (GRO 1C 142)
Mary not sure of likely birth but died Dec 1910 (GRO 1C 154)

In my opinion too many small deceased Ambroses – any suggestions please?

Thank you


JannieAnnie
Report
3 Jul 2012 08:51

Vera:, Thank you for the christening record, I didn't have that, and Patchem thank you for the Breed information. I am storing all Breed info as I think that a connection will turn up and fit into my tree somewhere. After a few hours rest I think that I am veering toward the Herbert Street William Anbrose (with an N) as my g grandfather now - and discarding Harry Breed as a relative (for the time being).

Thank you to everyone - I really appreciate all the help and info in response to my thread

JannieAnnie

patchem
Report
3 Jul 2012 07:21

The Albert Breed from 1911 census:
Births Dec 1901
Billington Albert Edward Ampthill 3b 359

Vera2010
Report
3 Jul 2012 05:15

Oops I didn't check the thread for previous posts.

The Annie married to Harry Breed in the 1911 census is possibly Sarah Ann B Odell who was previously known as Billington. Her mother Julia Billington married Arthur Odell and lives in the same area as Harry and Annie in 1911.

I have not been able to find a birth registration for Albert Breed born 1901 Maulden and wonder if perhaps he was born to Annie prior to her marriage using the name Odell or Billington.

This is William's christening record

England & Wales Christening Records, 1530-1906
about William Ambrose Name: William Ambrose
Gender: Male
Birth Date: abt 1876
Christening Date: 27 Aug 1876
Christening Place: Baldock, Hertfordshire, England
Father's Name: Thomas Ambrose
Mother's name: Eliza

Vera

Researching:
McIntosh, Bruce, Fraser, Dock, Sifton Scotland & Ireland

JannieAnnie
Report
2 Jul 2012 21:29

That is very interesting census information at 41 Herbert Street, I think that could possibly be him and not identity theft of Harry Breed! I knew William must be somewhere in London in 1901 and the evidence seemed to point to Harry - but now I am inclined to think that it was just an error in recording his name and he is down as Anbrose rather than Ambrose and living in Herbert Street.

Thank you all for your investigations - I might have to leave poor Harry alone now (still don't know who he is - but don't think he is one of mine)

JannieAnnie


JannieAnnie
Report
2 Jul 2012 21:13

Yes Bessie is the sister to William (earlier census posted shows her as Elizabeth, also seen her as Betsey), but the Census posted by K is very interesting indeed - I tried to find William in all sorts of places and combinations but didn't try that as a mis-spelling so maybe that is him then - just giving a different birthplace but using his name (sort of)

K
Report
2 Jul 2012 20:29

Except for the birthplace I had thought this could be William

1901

SPRATT, Rose Head Widow F 46 1855
St Pancras, London
SPRATT, Amelia Daughter Single F 17 1884 Bottle Labeller
St Pancras, London
SPRATT, Thomas Son Single M 15 1886 Corker
St Pancras, London
SPRATT, Frank Son Single M 8 1893
St Pancras, London
ANBROSE, William Boarder Single M 24 1877 Bricklayers Labourer
St Pancras, London
PEACH, Charles Boarder Single M 28 1873 Tram Conductor
St Pancras, London

Piece: 153

Folio: 174

Page: 67

Registration District: St Pancras

Civil Parish: St Pancras

Municipal Borough:

Address: 41, Herbert Street, St Pancras

County: London


Researching:
The new Dorkings come out for the first time Anstee/Bucks; Russell/London; Durose; Pease/North Yorks; Kelly/IoM

Gwyn in Kent
Report
2 Jul 2012 20:18

At the marriage of William AMBROSE to Maud HILL (known to be your family)... there is a Bessie AMBROSE as witness.
Is this her perhaps in 1901 living in the right general area, but note her birthplace might link to K's 1891 census find....?

Name: Bessie Ambrose
Age: 20
Estimated Birth Year: abt 1881
Relation: Niece
Gender: Female
Where born: Baldock, Hertfordshire, England

Civil parish: St Pancras
Ecclesiastical parish: St Martin
County/Island: London
Country: England

Street Address:...26 Hanover Street.

Registration district: St Pancras
Sub-registration district: Kentish Town
ED, institution, or vessel: 12
Neighbors: View others on page
Household schedule number: 253
Piece: 154
Folio: 146
Page Number: 34
Household Members: Name Age
George Millard 54
Elizabeth Millard 50
Bessie Ambrose 20 ..


So is Bessie the sister of your great grandfather?

Gwyn

JannieAnnie
Report
2 Jul 2012 20:10

Hi Jill

Definitely an 1876 Harry birth according to the 1901 Census so probably not Ernest Henry Breed.

Janet


JannieAnnie
Report
2 Jul 2012 19:59

So what do you think?

The 1901 Harry Breed - is it an alias or is/was there really a Harry Breed born in 1876 in Shefford who happened to be in Ashdown Street, London in early 1901 with William Donnelly for the Census, then disappeared off somewhere - possibly back to Ampthill - decided he didn't like being an Excavator and decided to become a sweep?

Or was it my g grandfather William Ambrose (or Willie Oakley as he appears on an earlier census) waiting until he could marry Maud and using a different name?

JannieAnnie
Report
2 Jul 2012 19:51

Yes Thomas Ambrose is my gg grandfather - also to be found as Thomas Oakley



JannieAnnie
Report
2 Jul 2012 19:50

Thank you Jill - that is interesting - might not be mine but could be that Ernest Henry Breed used the name Harry and maybe he was the one in Islington in 1901 - which means that I have maligned my g grandfather in thinking he was using an alias. Or is it possible he had a connection / knew about the family of Breeds and used the name!

K
Report
2 Jul 2012 19:48

So this could be him im 1891?

Name: William Ambrose
Age: 15
Estimated Birth Year: abt 1876
Relation: Son
Father's Name: Thomas Ambrose
Mother's name: Eliza Ambrose
Gender: Male
Where born: Baldock, Hertfordshire, England

Civil parish: Baldock
Ecclesiastical parish: Baldock
Town: Baldock
County/Island: Hertfordshire
Country: England

Street Address:

Occupation:

Condition as to marriage:

Education:

Employment status:

View image

Registration district: Hitchin
Sub-registration district: Baldock
ED, institution, or vessel: 3
Neighbors: View others on page
Piece: 1105
Folio: 44
Page Number: 30
Household Members:
Name Age
Thomas Ambrose 40
Eliza Ambrose 57
William Ambrose 15
Lilly Ambrose 12
Elizabeth Ambrose 11

Researching:
The new Dorkings come out for the first time Anstee/Bucks; Russell/London; Durose; Pease/North Yorks; Kelly/IoM

JannieAnnie
Report
2 Jul 2012 19:44

Yes, I have had their Marriage Cert since 2006 - but have left them alone until now (time on my hands) and G grandfather has led me a merry chase - I knew there was something when he signed his name on his Marriage Certificate but by the time my grandmother was born he had apparently 'forgotten' how to sign

Gwyn in Kent
Report
2 Jul 2012 19:39

So you know Maud was your great grandmother?

Name: Maud Hill
Age: 21
Estimated Birth Year: abt 1880
Spouse Name: William Ambrose
Spouse Age: 23
Record Type: Marriage
Event Date: 25 Dec 1901
Parish: Haverstock Hill St Andrew
Borough: Camden
Father Name: James Hill
Spouse Father Name: Thomas Ambrose
Register Type: Parish Register


JannieAnnie
Report
2 Jul 2012 19:33

Hello Jill

Is that a Henry/Harry born in 1876?

regards

Janet

JannieAnnie
Report
2 Jul 2012 19:29


Oh yes, I have found him in 1911 - He married Maud Hill (Boarding at her mother's house), in December 1901 - he used William Ambrose born in Hertfordshire (not too far from Biggleswade), occupation usually shown on Census and his marriage as a Labourer and his first daughter's birth (my paternal grandmother) as a General Labourer living in Old Ford, East London in 1911.



JannieAnnie
Report
2 Jul 2012 19:22

Mrs Bucket but §till Lòóking for Bouquet®™?

Have searched for 'Breed' on FMP - brings up Breeds, Breeden etc Henrys, just used initial 'H' all sorts of combinations. I have been working on him since beginning of this year - still cannot get one that I think is definitely the 'Harry' in 1901 - so by a process of elimination - I am convinced that really it is an alias.