Genealogy Chat
Welcome to the Genes Reunited community boards!
The Genes Reunited community is made up of millions of people with similar interests. Discover your family history and make life long friends along the way.
You will find a close knit but welcoming group of keen genealogists all prepared to offer advice and help to new members.
And it's not all serious business. The boards are often a place to relax and be entertained by all kinds of subjects.
The Genes community will go out of their way to help you, so don't be shy about asking for help.
Quick Search
Single word search
Genes Extras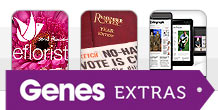 As a way of saying thank you to our subscribers, we have launched Genes Extras. You'll find exclusive competitions and discounts on family history magazines, days out and much more.
Icons
New posts
No new posts
Thread closed
Stickied, new posts
Stickied, no new posts
Grandads death cert.
Profile
Posted by
Options
Post Date

JannieAnnie
Report
19 Mar 2013 13:17

Very interesting if he died in St Giles Hospital, often it shows the relationship on the death cert so it does look as if he was alone. So onto the other questions. Yes how would your gran have known - she must have been informed somehow!

Longshot but there are some hospital records (I searched some for an East London Hospital) - and there may be for St Giles - perhaps an avenue to follow to definitely discount this George
http://ezitis.myzen.co.uk/stgiles.html

Also if he was never spoken of when you were a child, perhaps for whatever reason during / after WW2 he went off (or your gran did) - I still wouldn't discount the Merchant Seaman aspect - if he 'lost' his family somehow that seems to me to be an occupation that would keep you busy - or maybe that was his choice!.

There is a George Tucker's Merchant Seaman's records (he was born 1876) on FMP, but I am unable to view - might be him, might not.

Of course, Camberwell George might not be your George but the name, the place and the year fit in with a lot of other bits of information - if he was your George, then someone must have informed your gran, and if he was known as a merchant seaman (per death cert) perhaps they were informed - I am not sure how their records work.

jansmith
Report
19 Mar 2013 13:30

I know you are looking for death index but I have not been able to find them in 1911 yet?

AnnMarieG
Report
19 Mar 2013 14:02

JannieAnnie, That is eerie.!!!
The reference you gave http:// ezitis etc is the same place that my greatgrandad,(georges father),died in when it was a workhouse in 1912.
What is FMP please.

Ann

Researching:
arthur,tucker,king,harridine,robertson

jansmith
Report
19 Mar 2013 14:20

The electoral record 1920 above in 1930 has the following with him
Gladys Dorothy
what was his wife's name
anyone find the family in 1911
FMP is the web site find my past

JannieAnnie
Report
19 Mar 2013 14:23

Sorry FMP = Find My Past (my subscription has expired or I would look).

Seems to me you need to keep looking in the direction of Camberwell for the time being, especially as George and Alice married there.

Can you clarify the following for me please, as just working around - and trying to clarify.

You said that all the children were born in Camberwell / Lambeth area? Well that does not tie in with the names of the children you posted (Clapton is East London and Hampstead/Willesden are to the North/North West)

May Tucker b1900 Lambeth.
Constance Tucker, b1904 Clapton,
Dorothy Tucker, b 1911 Hampstead,
George Henry Tucker, b 1913 Willesden,
Walter Tucker b 1915 Hampstead.

I found a May Tucker but she was born March 1899 (before the marriage) or one in Islington in 1900, I can find one for Constance 1904 in Hackney which covers Clapton. A Dorothy in West Ham in 1911 and the other two in Willesden. Do you have certs by any chance - I wonder why they were moving around. Where was your gran born?

So is it possible to post the 1901 and 1911 to see if there are any clues please (they may have been living near his/her family on the census). Sometimes going roundabout gets you to where you want to be!


jansmith
Report
19 Mar 2013 14:27

Jannie I have been looking with no luck for this family on census years??

Shirley~I,m getting the hang of it
Report
19 Mar 2013 14:45

He might have been a bootmaker before he went into the Forces but he may not taken up the same job when he came out after being gassed in WW1 . They didnt have any more children so one wonders if he did go back home then

Researching:
Surname Fahse. Germany. Essex .South East London My avatar is my Michael at his 80th birthday lunch in March 2014

AnnMarieG
Report
19 Mar 2013 14:53

I have both 1901 & 1911 census.
1901 only has george and alice on it.
I couldnt find the 1911 but someone on here found them for me under the name of Turner.
All names etc coincide so we presumed it was the same family.They were living at 192 boleyn road, stoke newington.
George henry Turner 30
Alice 31 "
May 9
Beaty,(Constance) 6
Dolly (Dorothy) 4

Researching:
arthur,tucker,king,harridine,robertson

AnnMarieG
Report
19 Mar 2013 14:56

Jansmith, Gladys dorothy dosnt ring a bell.
Can I ask where you would find the electoral roles please.

Researching:
arthur,tucker,king,harridine,robertson

JannieAnnie
Report
19 Mar 2013 14:57

I searched FMP for a George Henry Tucker born c1877 with an Alice Tucker (mn Robertson) on Census for 1911 - couldn't view but they lived in Somerset, so ignored it - but I do know that Somerset area was connected to shoemaking (my Dad was evacuated to a shoe/bootmaker with some connection to Clarks shoes? I think). Maybe they were there in 1911!

Also would Gladys Dorothy be the Dorothy listed above by AnnMarieG? No - too young if born 1911. Will look for a marriage...... of course Gladys Dorothy may just have used Tucker if they lived together

AnnMarieG
Report
19 Mar 2013 15:06

Another eerie connection.!!!
I have no known connections with Somerset in relation to the Tuckers BUT I do know that he was registered at Clarks as a Master Cobbler.

Researching:
arthur,tucker,king,harridine,robertson

AnnMarieG
Report
19 Mar 2013 15:08

Shirley, I am having the same thoughts as you. :-S

Researching:
arthur,tucker,king,harridine,robertson

jansmith
Report
19 Mar 2013 15:18

The 1911 census image is TURNER not Tucker , are you certain about the children's names did they have middle names?

JannieAnnie
Report
19 Mar 2013 15:21

Well the Constance birth in 1904 I found is Constance Beatrice, so it ties them to the 1911 if it is under Turner.

I checked for a Gladys Dorothy/Dorothy Gladys marrying a George Tucker 1880 to 1935 - nothing found, but I found this:

Births Jun 1894 (>99%)
Tucker Dorothy Gladys M St. Saviour 1d 165

maybe sister to George Henry Tucker - except I am having trouble finding a George Henry Tucker born in Camberwell 1877!

AnnMarieG
Report
19 Mar 2013 15:26

As far as I know the children didnt have middle names. I was very confused about the name 'Turner' but a few people on here said that as everything else fits it was proberly put down wrong as were many of that time.BUT this census was written by george himself so was it wrong or is his handwritting just very bad.!!!!!!!!! even more confused now. :-S :-S :-S

Researching:
arthur,tucker,king,harridine,robertson

JannieAnnie
Report
19 Mar 2013 15:28

If George Henry Turner was 30 in 1911 surely he was born in 1881? Thought we were looking for someone born 1877 - unless you gran was more than a year older than him - and they lied on the census return so it looked better at a year difference in age?

AnnMarieG
Report
19 Mar 2013 15:29

Thank you Janie, I now have an extra name for Constance.Dont think that is his sister though. :-(

Researching:
arthur,tucker,king,harridine,robertson

JannieAnnie
Report
19 Mar 2013 15:33


Just while I am thinking - these might have records (Street in Somerset - that is where my Dad was evacuated - or one of the places anyway)

http://www.nothingtoseehere.net/2007/06/the_shoe_museum_street.html



AnnMarieG
Report
19 Mar 2013 15:38

Jannie, Thank you so much for that, I will look into it. and thank you so much for all the research you have done today,
Big thanks to everyone else too. xx <3 <3

Researching:
arthur,tucker,king,harridine,robertson

JannieAnnie
Report
19 Mar 2013 15:43

Just posting for info

Marriages Dec 1899 (>99%)
Hyde Amy St. Saviour 1d 361
Quinlan John St. Saviour 1d 361
>>>>>>>>>>>>>>Robertson Alice St. Saviour 1d 361
>>>>>>>>>>>>>>Tucker George Henry St. Saviour 1d 361

Do you have this marriage Certificate?

Do you know if your gran had a middle name, what was her date of birth? Do you have her birth certificate - I think there could be a number of misleading clues going on here.

Also why don't you think that Gladys Dorothy could be a sister - one of the children are called Dorothy perhaps named after an aunt? Do you know if he had sisters?