Genealogy Chat
Welcome to the Genes Reunited community boards!
The Genes Reunited community is made up of millions of people with similar interests. Discover your family history and make life long friends along the way.
You will find a close knit but welcoming group of keen genealogists all prepared to offer advice and help to new members.
And it's not all serious business. The boards are often a place to relax and be entertained by all kinds of subjects.
The Genes community will go out of their way to help you, so don't be shy about asking for help.
Quick Search
Single word search
Genes Extras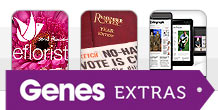 As a way of saying thank you to our subscribers, we have launched Genes Extras. You'll find exclusive competitions and discounts on family history magazines, days out and much more.
Icons
New posts
No new posts
Thread closed
Stickied, new posts
Stickied, no new posts
I feel robbed.
Profile
Posted by
Options
Post Date

Rachel
Report
9 Mar 2006 15:00

Ian Just to clarify things, are you now sure the man you found on the 1901 census is the same man as is on the marriage cert? Is it same occ, age, etc?

Rachel
Report
9 Mar 2006 15:08

Ignore the last message! I've found the 1901 census page that you thought had your Henry Young on it. It can't be him as he says he's 39 and already married to Ellen. From his marriage certificate he should be about 21 in 1901, probably still with his parents, although he could well be a boarder/lodger with other people. Don't take this the wrong way but I think you need to take a deep breath and just calm down a little bit!!! We all get carried away with our trees at times admittedly but without vital details on certificates,etc it's so easy to go down the wrong road. This is a possibilty for his birth from FreeBMD Births Jun 1880 Young Henry Peter Holborn 1b 753 Now, to look for him in the census!

Rachel
Report
9 Mar 2006 15:13

1881 Household: Henry W. YOUNG Head W Male 39 Surrey, England Glass Cutter (Mf) Marion YOUNG Daur U Female 17 St Lukes, Middlesex, England General Servant Annie YOUNG Daur U Female 16 St Lukes, Middlesex, England Sophia YOUNG Daur Female 13 St Lukes, Middlesex, England Ruth YOUNG Daur Female 6 Clerkenwell, Middlesex, England Scholar Henry P. YOUNG Son Male 10 m Clerkenwell, Middlesex, England living at 103 Roseman St, Clerkenwell, London. It looks as though maybe Henry's mum died in childbirth?

Ian
Report
9 Mar 2006 15:18

Rachel, my grandad, Henry Charles Lawrence Young claimed that he and his family were from Scotland so I'm not sure we will find his father in England but it could be possible. I have pintpointed Eliza Ellen Young in 1891. The names of those living with her match the names on the marriage cert. of her father and brother. Name: Eliza Helen Allbrook Age: 9 Estimated birth year: abt 1882 Relation: Daughter Gender: Female Where Born: Chelsea, London, England Civil parish: Chelsea Ecclesiastical parish: St Luke County/Island: London Country: England

Ian
Report
9 Mar 2006 15:20

God you're good. :) This is getting even more confusing as what my granddad told my family is looking even more mysterious. I wonder if they are from scotland at all?

Rachel
Report
9 Mar 2006 15:24

1871 Henry W Young, Head, M, 29, Glass Cutter, b St George, Surrey Marion Young, Wife, M, 32, b St Luke, Mx Marion Young, Daur, 7, Scholar, b St Luke, Mx Ann Young, Daur, 6, b St Luke Mx Sophy Young, Daur, 3, b St Luke Mx with a couple of lodgers living at 115 Central St, St Luke, Finsbury, London.

Rachel
Report
9 Mar 2006 15:28

Ian I take it Henry P young is your grandfather's dad? And you got his & Eliza Ellen's names from his birth certificate? I get very confused very easily and I need basics!! Btw, my told me her gran was from Scotland, I spent a small fortune on Scotlands People until I gave up. Instead I found her, born in Manchester, living in Manchster in 1901. Her mother had been Scottish, not her! It's so easy for family to try to help but just end up taking you down the route. Rachel

Ian
Report
9 Mar 2006 15:36

My mother gave me the details from my grandfathers birth certificate. The names and address of his parents. These details match with the address on this marriage cert. This has then given me their exact age when they got married and the fathers/witness' and their occupations. The glass cutter looks to be correct too although it still looks like plan cutter to me. :) Why couldnt' they fill these things in block capitals like our forms are filled in now-a-days.

Rachel
Report
9 Mar 2006 15:41

Ian Thanks for that, I'm just curious as to where Perth fits in. I actually live in Perth and so if it does crop up anywhere let me know and I could do a bit of digging up here. Is your granfather still alive? Or any of his siblings?

Ian
Report
9 Mar 2006 15:50

This is one of the mysteries. He died in 1973. His entire life was a mystery even when he was married to my grandma who died last year things were strange particularly during the war years. He was ten years older than he told her. When he died a letter in his handwriting was written stating something about the child not being his, but the name and signature at the bottom was different to his depsite the handwriting being the same. Unfortunatley a lot of the things like medals and the MBE certificate he apparently had were stolen a few years back when my grandma was fooled by a couple of guys scumbags and they robbed her. This is one reason why I want to find out more about him as even my grandma couldn't tell me much about him. And when I asked my great aunt recently what she knew she told me that when she questioned him about his family he was very rude and told her not to ask about them again. That and the fact his birth cert. was ripped out of the register in london when my mum went to get it just makes us even more curious as to what went on.

Rachel
Report
9 Mar 2006 15:54

These could be yours, but you'd need to double check with certs, etc: 1851 William Thomas Young, Head, M, 32, Glass Rutter(?), b St George, Southwark Sophia Young, Wife, M, 40, ????, b St George, Southwark Henry William Young, Son, 9, b Surrey, Newington Ann Elizabeth Young, Dau, 7, b Surrey, Newington Thomas Young, Son, 3, b St Saviours, Southwark living at Baldwins Gardens, St Andrews, Holborn, Middlesex. Did I see in a previous post that you don't have unlimited acces to ancestry? If thats true, if you pm me your email address I can send you the images.

Rachel
Report
9 Mar 2006 16:22

You might've already seen these 1891 Henry W Young, Head, M, 49, Flint Glassmaker, b St Georges, London Alice Young, Wife, M, 25, b Shadwell, London Annie Young, Dau, S, 26, ???? flower mounter, b St Lukes London Ruth Young, 16, Tailoress, b Clerkenwell, London Henry P Young, 10, Scholar, b Clerkenwell, London William C Young, 5, b Clerkenwell, London Edward ? Young, 2, b Clerkenwell, London Your grandfather sounds like a very interesting guy, especially the page being ripped out bit! I hope you manage to find out more about him.

Ian
Report
9 Mar 2006 16:29

My great grandfather looks very interesting too. Marrying a woman half his age who's a year younger than his eldest daughter.

Rachel
Report
9 Mar 2006 16:36

LOL Ian :) Good on him is what I say! A possible marriage from FreeBMD Marriages Sep 1885 Smith Alice Holborn 1b 1120 YOUNG Henry William Holborn 1b 1120 Oh dear, I hate it when the Smiths turn up! Gonna leave you to search for her.

Ian
Report
9 Mar 2006 16:41

Oh god no, not the Smiths. I've managed to get 180+ names on the tree without a single Smith until now. You'll have to keep yourself busy on the Allbrook side of the tree now. I've heard there are no smiths in the Allbrook family until you get to the 12th century. ;) Thanks for all your help. EDIT: Well life calls so I have to get dinner ready for the kids. Why can't they be more self sufficient and let me carry on here.

Rachel
Report
9 Mar 2006 16:45

Ian I'll make you a deal. I'll look for the Allbrooks if you'll do my latest essay for me ;) I was supposed to spend today doing it as it's due in next Friday but surprise, surprise I spent the day on here instead!

Ian
Report
9 Mar 2006 16:48

I'm behind on my whole course because of Ancestry and GR. what subject and what needs doing?

Rachel
Report
9 Mar 2006 16:56

I'm allegedly a mature student (not that mature if I spend the day skiving on here!). I'm a student nurse on placement at the moment, todays a day off. I think I found them in 1881 - must've been before Eliza was born - John ALLBROOK Head M Male 22 Chelsea, Middlesex, England Chimney Sweep Maria ALLBROOK Wife M Female 20 Islington, Middlesex, England James WATTS Lodger U Male 26 Labourer Bricklayers William LEWIS Lodger U Male 29 Chelsea, Middlesex, England Smith I haven't managed to find Eliza's birth yet but I'm not giving up that easily... living at 73 Cheyne Walk Cottage At Rear, London, Middlesex

Ian
Report
9 Mar 2006 16:58

Ahhh I remember the census page where it says they were living at the rear. I have it somewhere. I'll just get the dinner on then come back and have a look.

Rachel
Report
9 Mar 2006 17:02

Found her Birth QE Sep 1881 Allbrook, Eliza Ellen, Chelsea, 1a, 315. and possible parents marriage from FreeBMD Marriages QE Mar 1881 ALLBROOK John Pancras 1b 205 WILLIAMS Maria Eliza Pancras 1b 205 Have you got ancestry access?