Genealogy Chat
Welcome to the Genes Reunited community boards!
The Genes Reunited community is made up of millions of people with similar interests. Discover your family history and make life long friends along the way.
You will find a close knit but welcoming group of keen genealogists all prepared to offer advice and help to new members.
And it's not all serious business. The boards are often a place to relax and be entertained by all kinds of subjects.
The Genes community will go out of their way to help you, so don't be shy about asking for help.
Quick Search
Single word search
Genes Extras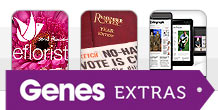 As a way of saying thank you to our subscribers, we have launched Genes Extras. You'll find exclusive competitions and discounts on family history magazines, days out and much more.
Icons
New posts
No new posts
Thread closed
Stickied, new posts
Stickied, no new posts
WHO ARE WE LOOKING FOR IN LEICESTER (PART FOURTEEN
Profile
Posted by
Options
Post Date

Beverly
Report
4 Aug 2007 21:08

I am looking for Masters, Stretton, Packwood and Gilford

Mike. The Leicester Lad.(GC)
Report
4 Aug 2007 21:48

Greeting's Sarah…… I believe I have answered this one before ? I repeat again :~ There are Three possibilities. 1) The Manor House on the corner of Chestnut Avenue Opposite the Parade which was the Library but now a restaurant. 2.) The Large Manor type House On the corner of Brabazon Road. / A. 6. Which was the main office of the Potato Marketing Board. And latter Milk Marketing Board. 3.) One of the Student Halls of residence on Manor Road. MIKE.

MaryfromItaly
Report
4 Aug 2007 23:01

Thanks very much for the burials you posted in Part 13, Mike. How awful to see so many infant deaths. Not all of those Day children can be Rebecca's because most of them were born after she died, but they may well be related. Not sure who lived in Thornton Lane - possibly one of Henry's brothers or nephews. I'll have a look on the censuses. Those Freers are likely to be mine, sadly. I knew from the censuses that Louisa and Walter had three children: Frederick (1875), Lizzie (1878) and Janet (1881). I knew Janet died in 1881, and I found a couple of possible deaths for Lizzie, but as she isn't buried with the others, perhaps she didn't die in infancy as I thought. I found what looks like Frederick on the 1901 census living with an aunt and uncle, but Lizzie wasn't with him. I can't see him in 1891. I didn't know about Walter Henry, John Henry and James, who were born and died between censuses. What a tragic family this is. Those burials throw up one more question - what happened to Louisa's husband, Walter Henry Freer. I've found a probable death for him on FreeBMD in Leicester in 1894, aged 40. Can you see a burial for him? I wonder why he isn't buried with Louisa and the children. The stillborn child born to Ann Caroline Burbidge who's buried in the Freer plot is rather odd. If you remember, I found a William Day born in Leicester, living in London, who I thought was Rebecca's son. He came back to Leics. and married a Kate Burbidge Potter in Blaby in 1887. I wonder if there's a connection? I've checked out Ann Caroline - her maiden name was Ball, which doesn't ring any bells, and she married a Charles Burbidge in Leicester in 1872.

Mike. The Leicester Lad.(GC)
Report
4 Aug 2007 23:47

Greeting's again……….. Mary O' Italy. Choice of two 1st. one links to Archdeacon Lane 2nd one could be that the 1st. Lizzie died ? FREER LIZZIE 1873 FEB 3 18DAYS ARCHDEACON LANE SAINT MARGARET uF 504 C u29657 FREER LIZZIE 1878 JUL 2 5WKS DENMAN STREET SAINT MARGARET uM 12 C u40290 Plot No. U.F. 504. :~ 504 C FREER Anna Maria 1864 Mar 18 4 Walkers Yard Belgrave Gate Saint Margaret 13863 504 C FREER * LIZZIE 1873 FEB 3 18DAYS ARCHDEACON LANE SAINT MARGARET 29657 504 C FREER Maria 1875 Apr 12 50 Archdeacon Lane Saint Margaret 33999 504 F HARDYMAN Charlotte 1905 Jul 15 71 52 Checkets Road Leicester 94641 504 F HARDYMAN Matilda Wesson 1927 Feb 8 60 104 Wand Street Leicester 116352 Ploy No. U.M. 12.:~ FREER Joseph 1877 Dec 10 7mths Denman Street Saint Margaret 39321 FREER * LIZZIE 1878 JUL 2 5WKS DENMAN STREET SAINT MARGARET 40290 FREER Joseph 1879 Oct 22 3mths Denman Street Saint Margaret 43165 MASON Ada 1900 Sep 25 10mths 95 Brook Street Leicester 88567 BATES William 1917 Jul 5 69 Swain Street Leicester 104489 Walter Freer. Plot No. U.R. 32.:~ HIPWELL Frederick 1862 Sep 1 32 Leicester Infirmary Saint Mary 11348 DALBY Thomas 1884 Mar 22 10days Alfred Place Saint George 52792 FREER * WALTER 1894 JUN 16 40 GRANGE LANE SAINT MARY 74967 MEASON Emma 1919 Dec 20 65 35 Craven Street Leicester 107951 resume search tomorrow afternoon 15.00.Hours. G.M.T. MIKE….

MaryfromItaly
Report
5 Aug 2007 00:06

Thanks, Mike, you have been busy! I'll look at those tomorrow. In the meantime I've found Walter Freer senior with children Frederick and Elizabeth all together in 1891 - don't know how I missed them before. They were boarding with a Mary (Old Mother?) Hubbard.

Charles
Report
5 Aug 2007 13:42

Hi all .... need a bit of help in determining place of birth for Mary BENTLEY nee SENNET. The marriage record is not conclusive: Shepshed Marriage Register 1791-1807 Page 47 No. 141 John Bentley and Mary Sennet both of this Parish were Married in this Church by Banns this twenty sixth Day of October in the Year One Thousand eight Hundred By me W Allsopp Vicar This Marriage was solemnized between Us John Bentley Mary Sennet In the Presence of Wm Beer William Lester The 1841 census states birthplace as Leicestershire and the image has a 'y' for born in the county. the 1851 census states birthplace as 'Middlesex, London' and this is very clear on the census. I would appreciate any suggestions/help/tips as to how I can narrow this down.

MaryfromItaly
Report
5 Aug 2007 15:13

Well, I'm getting hopelessly confused trying to link all those burials to my families - I would never have believed there were so many Days and Freers in Leicester (419 Freers born and living in Leicester in 1871). I suspect that part of the census I need is missing in 1861. I've already had this problem with the Burgess Street pages, which Mike told me had been damaged, and I suspect Thornton Lane may be missing as well. Another problem is street name changes. I found a site which gives old street names and their present-day equivalents. I'll post it in case it's any use to anyone, although I didn't find any of mine there: http://www.lrfhs.net/oldstreets.htm The streets I'm looking for are: Albion Hill (presumably near Albion Street) Thornton Lane (seems to be Careys Close) Denman Street (can't find this at all, even on the 1881 census which allows you to search by street). There is one in Huncote now, but I wouldn't have thought the Freers were living so far out of town.

Mike. The Leicester Lad.(GC)
Report
5 Aug 2007 15:28

Greeting Again. ……. Charles I think the way forward for you is to obtain Mary's death certificate. And hopefully it might just give you the place of birth For Mary Bentley née Sennet c 1777 / 1781. But the information will depend on who was the informant And how well they knew Mary ? I've had a whiz round my disks The best one coming up is :~ Jul. ~ Aug. ~ Sept. Qrt. 1853. Mary Bentley. Loughborough District. …. ( Which Shepshed would come under ) Cert. No. 7a. 67. MIKE.

Mike. The Leicester Lad.(GC)
Report
5 Aug 2007 15:54

Greeting's Again….. Mary O' Italy. Locations :~ Albion Hill.( Margaret's Parish latter St. John the Divine) = Runs West to East From Dover Street. ~ East Street. Denman Street. ( St. Margaret's Parish Latter St. Matthew's ) Runs West to East. Wharf Street to Christow Street. Thornton Lane ( St. Nicolas Parish. ) Runs West to East. St. Nicolas Sq. to South-gates Street. / Apple-gate. Give me bit & I'll try and find the Census ref No's for you. MIKE. xx

MaryfromItaly
Report
5 Aug 2007 16:03

Thanks Mike, I was just looking at the census references for Thornton Lane. They appear to be as follows. 1851: St. Martins, district 4b (26 pages) 1861: St. Martin's, district 26 (22 pages) 1871: St. Nicholas, district 50 (25 pages) I'm just going through district 26 in 1861 to see if I can find it. I already have it in 1851 and 1871

MaryfromItaly
Report
5 Aug 2007 16:49

The Day family who were in Thornton Lane in 1871 (Henry and wife Mary Jane Day née Bell), and who I assume were the parents of all the Day children who died in infancy that Mike found, lived at no. 41. They were in Thornton Lane (no number) in 1851, but I can't find them in 1861. I've gone through district 26 in 1861, and the odd numbers in Thornton Lane only go up to 25, but there don't seem to be any missing pages (no gaps in the numbers printed at the top of the page). Any ideas? I haven't found a connection between them and my Days yet, but it's interesting that the Thomas Poole we were talking about earlier had a Thornton Lane address (his parents Joseph and Hannah lived in Burgess Street from 1841, don't know where they were before that).

Mike. The Leicester Lad.(GC)
Report
5 Aug 2007 17:00

1961. Census returns Ref No.s ~ Albion Hill ( District 4. St. Margaret's Parish. ) RG. 9. / 2283. / 64. / Page. 13. Key word = Chapman this will give you the start of Albion Hill. Denman Street ( District 35. St. Margaret's Parish. ) RG. 9. / 2288. / 9. / Page1. ~ 37. But although it states it should be there it is not ....Grrrrr Thornton Lane :~ ( District 40. St, Nicolas Parish. ) RG. 9. 2298. / 6. / Page 7. keyword = Collins Then trawl an another TWO pages There is what looks like a William Freer ( written as Tyers ) MIKE.

MaryfromItaly
Report
5 Aug 2007 17:35

Thanks Mike, I hadn't noticed that Thornton Lane was split betweeen two enumeration districts in 1861. It was the Day family I was looking for there, and annoyingly they're not at no. 41, where they were in 1871. I'll have a trawl through and see if they turn up at another house.

Mike. The Leicester Lad.(GC)
Report
5 Aug 2007 17:53

Greeting's Again Sarah………. Again I've already had a go that this Baptism in Woodhouse 1788. Thomas Clarke I repeat again NO Trace of this Baptism in the Parish Registers for St. Mary in the Elms Parish Church. Woodhouse. If you was to have looked at the bottom of that I.G.I. Find then you would have read the following :~ Messages: Record submitted after 1991 by a member of the LDS Church. No additional information is available. Ancestral File may list the same family and the submitter. Which in short means that some- one has took a guess at this And it was submitted along with their Family Tree via a Gedcom File. These are not to be taken for real unless you can back it up with Information taken from the original Registers. Which I CAN NOT….. MIKE.

Scouser from Leicester
Report
5 Aug 2007 18:22

Hello again Mike, Do you have any way of finding out where a person is buried? Paul

Mike. The Leicester Lad.(GC)
Report
5 Aug 2007 18:49

Greeting's Again Paul ..... I have 402.000 burial records and that's just on two disks. Plus more on other disks ... Which one would you like ? ...lol. ........... :0 ) MIKE.

Scouser from Leicester
Report
5 Aug 2007 20:23

Thanks Mike All of them lol looking for Rose Eva Taylor Died 4th December 1936 General Hospital Gwendolin Road Home Address 28 Marriott Road Informant E.J.Perry mother Paul

Mike. The Leicester Lad.(GC)
Report
5 Aug 2007 21:59

Greeting's …….Again Paul. I should have seen that one coming ….. Sorry but Rose did not show up on any of my burial disks I see that Rose was only 41 years old then ? Best to get in touch with the link below :~ All cemetery and crematorium matters are dealt with at our central office in New Walk Centre, Leicester. Address: Burial & Cremation Manager, New Walk Centre, Welford Place, Leicester, LE1 6ZG. Telephone (U.K.): 0116 252 7382/7383 Fax (U.K): 0116 222 8706 E-Mail: cemeterie( Hat)leicester.gov.uk Remove brackets and replace "Hat" with the other Icon. Whilst trawling the Burials I came across this one Which rang alarm bells Re 15 Gayton Avenue :~ Welford Road Cemetery TAYLOR WILLIAM FOX 1935 Jul 31 56 C.G.H. / 15 Gayton Avenue Leicester 123213 [City General Hospital] TAYLOR MARJORIE ROSE 1938 Sep 27 18 C.G.H. / 9 Oliver Road Leicester 125382 [City General Hospital] MIKE.

Scouser from Leicester
Report
5 Aug 2007 22:04

Thank you again mike You have helped me keep on track once again. What would I do without you. Thanks Paul. Yes Rose died in 36 (my grandmother) her husband died earlier mum and eldest brother were old enough to work but two younger sibs went in to a home. You sem to know Leicester well so you may remember the little sweet shop in Farringdon st that the Coulbourn's owned Reene the owner was my mum's younger sister, and thanks to the good people on here I am in touch with their son (my cousin) Barry but he is in the dark as much as me were our grandparents are concerned. P

Charles
Report
5 Aug 2007 23:19

Thanks Mike .... I have already sent away for both her death certificate and that of John Bentley. So hope springs eternal!