Genealogy Chat
Welcome to the Genes Reunited community boards!
The Genes Reunited community is made up of millions of people with similar interests. Discover your family history and make life long friends along the way.
You will find a close knit but welcoming group of keen genealogists all prepared to offer advice and help to new members.
And it's not all serious business. The boards are often a place to relax and be entertained by all kinds of subjects.
The Genes community will go out of their way to help you, so don't be shy about asking for help.
Quick Search
Single word search
Genes Extras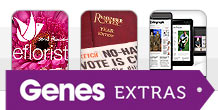 As a way of saying thank you to our subscribers, we have launched Genes Extras. You'll find exclusive competitions and discounts on family history magazines, days out and much more.
Icons
New posts
No new posts
Thread closed
Stickied, new posts
Stickied, no new posts
WHO ARE WE LOOKING FOR IN LEICESTER(PART FIFTEEN)
Profile
Posted by
Options
Post Date

Mike. The Leicester Lad.(GC)
Report
3 Nov 2007 00:17

Greeting's…….. Paula

Re:~ To view Wills at the Records Office.

Wills From 1750.
These ( surnames) are on Index cards in alphabet order
Within drawers in the small passageway close to the search room No. 2.
The Ref is as follows e.g.:~

TIVEY. Thomas. Belton.
1896. R. p. 493.

1896. = The partition for 1896.
R= register.
p. = Page No.
493.
This tells you that it's on the Microfiche
named 1896 page 493.
Microfiche's are on the Left hand side of the doorway through to search room No. 2.

If the Ref follows along the lines :~

TIVEY William. Farmer. Greasley. 1906. P.A.B.202.
P. A. B. = Probate Act Book. 202.

This is then a Hard copy which are held in the strong room & you need to order the Book via the Green slips at the reception desk in search room No, 2.

If it states :~

TIVEY. Thomas Belton. 1906. R. 144…….Ad.

The Abbreviation = Ad = Administers Book.
This too needs to be ordered out of the strong room via the green slips.

If the Will is before 1750,
Then there is an Index to these
Which sits on top of the drawers within the passageway as before. .
Because of the delicate condition of the index's
So the index's have been made in to Three old Blue books .

The ref stated follows along the same lines as for the above.

I realise the instructions sound a bit long winded but it is really quite simple once you have done a few
But remember if in doubt just ask the staff in search room No. 2.
they are only too pleased to help & guide you through it.

MIKE. xx



Alison
Report
3 Nov 2007 09:41

Thanks Mike,

They are all in my family in one way or another - the first John I think is the one who is shown as father on Skeffington's marriage certificate. The second John was his son. The other thing that bothered me is that both Skeffington and John were baptised on the same day but John's father was shown whereas Skeffington was labelled as illegitimate.

Did people really just turn a blind eye?

Alison

Margaret
Report
3 Nov 2007 14:28

Any ideas on my Sarah Hayes (pg 7)?

Willsy once more
Report
3 Nov 2007 15:07

Hi Margaret

Do you have a cert for Samuel? Would be interesting to know the informant in 1867 as you are wondering if Sarah died 1853. You will have to buy the certificate to find out any info.

Have found these

Henry Hayes married 21 Oct Great Glen to Rhoda Carter
Mary Hayes Christening Sep 1799 Father Henry Hayes, mother Rhoda and also same parents
Thomas Hayes Christening 31 Oct 1802 Great Glen
Thomas Hayes Burial 21 Nov 1802 Great Glen
Williaim Hayes Christening 29 Apr 1804 mother's name spelt Rhohoda, funny spelling of William too

BINGO with this
Samuel Kemp Hayes Christened 29 Sep 1851 mother Sarah Hayes listed as illigit

Elaine


Willsy once more
Report
3 Nov 2007 15:19

Sorry missed the year of the first wedding
21 Oct 1798.

Have these too

Thomas Hayes christening 19 Dec 1806 father Henry Hayes, mother Rehoda
Thomas Hayes Burial 4 Feb 1807 spelt Rhoda this time
Carolina Hayes christening 19 Nov 1807 mother spelt Rhoada
Edward Hayes christening 26 Jan 1811 mother spelt Rhoda
Catherina Hayes burial 5 Jan 1812 mother Rohoda
Henry Hayes Houghton on The Hill christening Oct 1815 no father's name, just Rhoda Hayes and the other children are christened in Great Glen
Elaine

Margaret
Report
3 Nov 2007 16:44

I don't have either certificate for Samuel, but with the middle name given on the death cert, I figured it was the same child.

The family you found were not his (sorry I wasn't more clear) - his grandparents are Samuel Hayes and Rhoda Collins, married in 1820 with children Elizabeth, Martha, Mary, Sarah and Rhoda (my ancestor).

I'm thinking that if the informant for Samuel's death is his granmother, I am no closer to proving that the married Sarah is mine. For the marriage certificate, there may be more than one Sarah with father Samuel. Tough call - which to buy - seems like 6 of one........

I'm wondering if there is some type of record, like Mike found for Alison above, that would show how old the Sarah was who died in 1853. If she was nowhere in the ballpark of being born c1832, then maybe the one who married William Reynolds may be mine.


Willsy once more
Report
3 Nov 2007 20:12

Hello Margaret
Didn't think there were many Rhoda's, sorry it was the wrong family. There are some dates for Hayes family members for Frowlesworth which again would be the possible generation before if they would be of any help. Sorry I can't help with Sarah, you could order one cert first and have a reference check which will may at least get some of your money back
Elaine

Mike. The Leicester Lad.(GC)
Report
3 Nov 2007 22:02

Greeting's Margaret O ' Canada

If I can put things in to some sort of prospective here…..

I see that it did state the Death of the Sarah Hayes took place within the DISTRICT of Lutterworth. 1853.
Also seeing it was within only the fifth registration book……
This is telling me that this could well be a small Parish in reality
And not the Town of Lutterworth it's self.
Which I would think the book would be higher that 5.
seeing the Indexing of Parish events started in 1837.

Seeing that the District of Lutterworth has some 40 Parishes within it's boundaries. Which also included Kirby Monks although this village is in Warwickshire.Latter to be transfered to Rugby in 1932.

I'm sure you can appreciate the task of trawling through all these records to find the location & details of the Burial.
I strongly believe this is why Elaine recommended that you ordered the Certificate which would eliminate that task of trawling through those Parishes
Which is possible I have done it on several times but it was so time consuming.

I hope this clarifies the reasoning behind the idea of ordering the Certificate.
& does not under minds anyone's abilities & skills to pursue this addictive hobby.

MIKE. xxx


Paula
Report
4 Nov 2007 20:11

Went to Welford Road cemetary visitors centre this afternoon, if you haven't been yet it is really worth a visit.

As far as i know its open Friday, Saturday and Sunday till 3.30pm.

They have a great big map of the cemetary that shows every plot by number, then they have lots of little more detailed maps. They find the grave you are looking for on one of the small maps and highlight it. Some of the graves on the small maps have names written on them so if you find the graves in the section with those names on you can use to locate the grave you need. The small maps also say where CWGC graves are so it is fairly easy to spot them if there is one located near where you are looking.

I had noted down details from the burials index prior to going and i had about 5 or 6 graves to look for. Found where they were all located but unfortunately none had headstones.

I didn't realise before but where it says C for burial mode this means common internment which means the grave hadn't been purchased at the time of the burial so no stone could be put up, although sometimes at a later point in time the freehold would be purchased which meant a stone could be erected.

They are gradually going through and recording the names for each grave and whether a stone is erected or not although i would imagine this will take years, quite a lot of the consecrated section has been done already.

The two volunteers who were in the centre today couldn't have been more helpful, one of them came down to help us find the graves we were looking for in the unconsecrated section and gave us quite a few tips on how to search.

Will definately be going back at some point to search for more

Half
Report
4 Nov 2007 20:18

Hi

I have just started a new thread on the main board asking if anyone knows if there are pages missing from the 1861 Census for Leicester.

I reason I am asking is that my gr grandparents Francis Goodwin and Lois Farr married in 1879 at St Mary De Castro. On the marriage certificate the grooms father is given as being Francis, a shoemaker. They both gave their place of birth as being Leicester.

I cannot find either of them on the I861 or the 1871 census nor can I find Francis Snr in the 1851.

Does anyone have any suggestions.

Many thanks for your time.

Regards

Half Pint


ken from Hunua
Report
4 Nov 2007 22:23

Hi Everyone
Just back from spending 7 weeks in England calling at grave yards up and down the country looking for non existant head stones of Ag Labs.
I would endorse the comments from Paula re Welford Road by far the best maintained cemetery I visited. I arrived on a Friday morning armed with all of the information that Mike and others had provided, the people at the visitors centre were extreamly helpful even though they were having computer trouble at the time.
They must have spent at least one hour locating the grave sites on a map for me. I only had four hours in which to search and I was not as fortunate as Paula, the visitors centre staff were not able to assist me in the physical search, so I was unable to find all of those for whom I was looking (left the info with a relative for them to follow up). On reflection the only thing that I can think of that would have helped me to locate the sites more quickly and easily would have been some discrete signage showing which section was which and an indication of the grave numbers in the areas. Similar to those shown on the excellent 'A Guide to 100 Memorial Plaques' pamphlet.
Later I had the misfortune to visit the much vaunted Highgate Cemetry where my grandparents and other relatives are buried.
Here I held a two way radio conversation with the Office only to be told that I was not allowed to visit the graves, even though I new where to find them and if I liked to fill out a search form they would let me know some time in the future when they had located them. As I say I had the grave numbers and knew approximately where to locate them. I offered to pay and join the afternoon tour of the side of the Cemetery they are in but was told in no uncertain terms that I would not be able to leave the tour route to see them. I gave up in disgust and paid the 3 pounds to visit the side that Karl Marks is buried in, when I saw the unkempt state of many of the graves, over grown with Ivy etc, it dawned on me why I was not allowed into the area I wanted to visit. I would have needed a slasher to get any way near !!
Once again well done to those who maintain the Cemetry and provide the help to visitors at Wellford Road.

Maggie in Leics
Report
5 Nov 2007 09:48

Found this excellent site the other day.

Of interest to anyone with an interest in Leicestershire!!

http://www.leicesterchronicler.com/home.htm

Maggie

Sidami
Report
5 Nov 2007 18:45

Hi Mike
Please when you go to the archives again would you look at these two marriages for me
William Page to Elizabeth Hackett 7th Nov 1814 Willoughby Waterless, and John Hackett married Elizabeth Hind 8th Feb 1786, Whetstone I just wondered if there would be any witnesses for those dates .
Thankyou ever so much again for your time.
Sue..from sunny Lincs.
!

Researching:
Ringrose from Countesthorpe Lord and Burley from Countesthorpe...Dixon Dawson Wood and Wilkinson from Caistor ,Starkey and Wood from Edendam. Hare from Horncastle.

Mike. The Leicester Lad.(GC)
Report
5 Nov 2007 20:26

Greeting's Again Sue O' Lincolnshire.

I'll do my best this week for you
I can confirm the Marriage at Willoughby Waterless 1814.
7th.November.

But I'm struggled with your other one at St. Peter's Whetstone 1786.

Have we got the right dates ?

There is a BAPTISM for a
Mary Hackett.
St. Peter's Parish Church.
Whetstone.
8th. FEBRUARY 1786.

Father :~ John. Mother :~ Elizth.


I can not think that they would have had a Baptism
plus a Marriage on the SAME DAY !!! ?

MIKE.xxx


MaryfromItaly
Report
5 Nov 2007 21:55

My sister's just sent me the following information in case anyone's interested:

Leics. & Rutland Family History Society is launching a CD which contains details of more than 27,000 baptisms at St Margaret's Church, Leicester between 1813 and 1878. CD costs £9.99. Tel. 0116 2857211 or website www.lrfhs.net

I'm not sure whether it's worth getting - I only have one line of the family actually in Leicester city, and not all of them would have been baptised at St. Margaret's. It's a pity the baptisms don't go back a bit further.

Mike. The Leicester Lad.(GC)
Report
5 Nov 2007 22:26

Cough...Cough....CD = £10.99.p.
£10.50 for overseas orders.

MIKE.xxx

MaryfromItaly
Report
5 Nov 2007 22:35

Just seen that,Mike, but it does also say £9.99 in the left-hand column, with no explanation.

Do you reckon the disc is likely to be useful?

Mike. The Leicester Lad.(GC)
Report
5 Nov 2007 22:55

£9.99.p = To collect in person from their Research Centre, No.41. King Street.

I could be interested in it if all the details are given Names Addresses Occupations etc.
It would save me sometime at the Records Office trawling through registers.

MIKE.xxx

P.S.
Re :~ Pity it does not do back further ?

This is because that before the " Rose Act" ( To standardise Parish forms )
Parish registers were usually just the one liners…….

Joe. Son of Joe and Mary Bloggs….Baptised 7th Nov.

Plus usualy had Baptisms Burials all mixed up on the same page

Great to confirm event but not a lot of help to confirm it's your Joe Bloggs



Willsy once more
Report
6 Nov 2007 07:32

Hi Mike
Are you venturing to the records office this week? My cousin in Northampton would really appreciate a look up if poss. She has

Ann CAPENHURST & Thomas MATTHEWS marrying at St. Nicholas in 1837

She knows it is before registration and is desperate to know the witnesses. Would there be any chance of having a look?
Thank you
Elaine

Sidami
Report
6 Nov 2007 14:57

Hi Mike
Taken from family search
Marriages:
Spouse: ELIZABETH HIND Family
Marriage: 08 FEB 1786 Whetstone, Leicester, England

Crickey wonder if they did get married and had a child bap same day just noticed that myself
lol
Sue.......x

Researching:
Ringrose from Countesthorpe Lord and Burley from Countesthorpe...Dixon Dawson Wood and Wilkinson from Caistor ,Starkey and Wood from Edendam. Hare from Horncastle.