General Chat
Welcome to the Genes Reunited community boards!
The Genes Reunited community is made up of millions of people with similar interests. Discover your family history and make life long friends along the way.
You will find a close knit but welcoming group of keen genealogists all prepared to offer advice and help to new members.
And it's not all serious business. The boards are often a place to relax and be entertained by all kinds of subjects.
The Genes community will go out of their way to help you, so don't be shy about asking for help.
Quick Search
Single word search
Genes Extras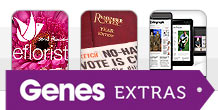 As a way of saying thank you to our subscribers, we have launched Genes Extras. You'll find exclusive competitions and discounts on family history magazines, days out and much more.
Icons
New posts
No new posts
Thread closed
Stickied, new posts
Stickied, no new posts
Local news...your opinions please
Profile
Posted by
Options
Post Date

AnninGlos
Report
29 Jun 2008 21:35

Just wanted to say Hi Liz (Summer scribe), good to see you how are you?

Ann
Glos

Researching:
Phot Magnolia Batsford. Researching Somerset, Dorset, Hampshire, Derbyshire, Staffs, Devon, Glamorganshire. Ingram, Masters, Tamblyn, Knight, Warner, Bate, Allen, Riggs, Dominey, Duffin

~Summer Scribe~
Report
29 Jun 2008 21:29

I can see how the accident could be made with an automatic. I drive a semi-automatic and you have to press the brake to start it and put it in gear... also they're not all in a row like an automatic. Much safer in my opinion.

AnnCardiff
Report
29 Jun 2008 14:37

well I was 72 last week - never had to do anything different yet to renew my licence - by the way been driving since 1969 and never had a point on my licence or a fine - fingers crossed it stays that way - my eyesight is checked every two years because I want it checked for myself - I've had three small accidents, all minor, no one injured or anything like that

Researching:
Breakspears of Berkshire and Cardiff, Williams and Harman of Whitchurch, Melingriffith &Tongwynlais,Glamorgan WE HAVE NO CONNECTION DON'T SEND ME MESSAGES Do not share your tree with me

Merlin
Report
29 Jun 2008 13:57

You would have thought the Shop owner would have at least had the decency to Open the Door For an elderly Gentleman,Such bad Manners nowadays. Very Inconsiderate.**M**.:o)>.

Researching:
Vlad the Impaler and Dracula. Wend,Prickly,Island,GG.+CC.+DIZZY & Mersey.

Bobtanian
Report
29 Jun 2008 13:47

I have reason to believe that:

in the USA, MANUAL cars have to have the clutch depressed BEFORE the engine will turn over. to prevent just that kind of accident.....of having the car in gear and it taking off.......

Bob

Researching:
just give us the money........s*d the job! and hoping that the miserable RR 'er will get his/her just desserts ...........Ps I am the one with the hair!!

George_of_Westbury
Report
29 Jun 2008 13:40

Never mind clearing the roads of over 8o drivers , clear all the ones under 40 off the road , will give me more space to keep doing my handbrake turns.

No we diont have to resit any tests just answer questions, be more sensilble to make the under 40s take a test every week, some of them are useless, especially those who use a mobile phone whilst driving

George

Just taking the Ferrari for a spin so watch out

Researching:
My avatar is that of my Dad and shipmates, taken onboard HMS Blanche in 1938, place unknown From left to right, my Dad,Sidney Mellor and Sidney Bateman.

Sharron
Report
29 Jun 2008 13:21

Working in the motor trade I have known of delivery vans driven into showrooms and five cars in a line being written off in workshops by automatics.
Once,when vans had sliding doors and seat belts were not compulsory,a driver fell out on a roundabout and the van continued on up the road and hit a tree.The manager went out to the scene and was more interested in taping over the name of the company on the van than he was in the driver.
My dad drove until he had his stroke at eighty-six and I am now the proud driver of his K reg Fiesta and,do you know,it will do more than forty-five and it will go past the Post Office!

GRMarilyn
Report
29 Jun 2008 13:17


My father was 87 yrs when he gave up, and could not turn right and would avoid all roundabouts as a right turn was a no go.
So he went all round the houses doing left turns to get to his destination. !
He had to give up....

Marilyn


Researching:
Tregaskis- Blatchford- Bunker- ONeil.... Cornwall & Devon ( Ingram) Dorset .Bean Kent & Norfolk

LancsLass
Report
29 Jun 2008 12:45

My immediate thought was 'accident, could have happened to anyone' but on reading the article. He was parked outside to pick someone up and some how put the car into drive and drove right into the shop front. The picture taken shows the car right inside the shop not just crashed into the window.

I am not sure his reaction times were good enough to stop his mistake.

PS. I have reversed into my friends car by accident by not checking my gears before setting off but managed to stop in time before causing any damage!!

Did apologize profusely and felt a total idiot though!!

AnninGlos
Report
29 Jun 2008 12:45

I don't think you can make a blanket decision on that. I have seen good and bad drivers over 80 and atrocious drivers under 30. There have been a couple of similar accidents in this area and it seems to be with automatic cars. with a manual you have to think, put your foot on the clutch before putting the car into gear. An automatic you just push the lever one way or another and put your foot on the accelerator. easy for anyone (not necessarily the elderly,) to get confused or distracted.

Incidentally you don't see many over 80 year olds using a mobile at the wheel!

Hayley, i don't think they take a test do they? Just complete a form to re-apply for a licence every so many years. OH has just done it (he will be 70 next month) and you just have to answer health questions. I ask you who is going to say 'yes' to the question "do you abuse alcohol?".

My Father drove until he was 85, he had been driving all his life, never taken a test and was accident free, but I was relieved when he gave up as I thought his judgement was poor with the increase in traffic. To be fair he only drove locally at that age not on motorways.

Ann
glos

Researching:
Phot Magnolia Batsford. Researching Somerset, Dorset, Hampshire, Derbyshire, Staffs, Devon, Glamorganshire. Ingram, Masters, Tamblyn, Knight, Warner, Bate, Allen, Riggs, Dominey, Duffin

maggiewinchester
Report
29 Jun 2008 12:39

Automatic cars are notorious for this!!
Having said that - I think ALL drivers should have a compulsory eye test every 2 years. It's amazing how many people I know who don't bother because they reckon they have good eyesight!!!

Researching:
Dad, about 1942

Hayley Empress of Drama
Report
29 Jun 2008 12:36

Hello.....for him still to be driving he must of had to have a test thingy....tobe honest an accident is an accident...he could of been a giddy boy of 18 or stress out Dad at 35....

Researching:
Same as Muffy says ;)

Sally Moonchild
Report
29 Jun 2008 12:33

At present, I think it depends on the driver Lancs Lass........but as more and more cars are on the road, I think it will be made harder for older people to be allowed to stay on the roads.......I think laws will be made to have drivers over a certain age take some sort of test.....

btw my Dad was still driving at 84, and he was a good driver...

Dianne
Report
29 Jun 2008 12:32

All I can say is that my dad is 76 and he's a flipping boy racer!! It can be terrifying being his passenger sometimes.

I think they should have a fitness test every year for eyesight, reaction times etc, plus maybe resit a test each 5 years at 70, 75, 80 etc.

Many elderly are very careful drivers but their health may let them down as in the examples above, eyesight etc.

Dianne xx

LancsLass
Report
29 Jun 2008 12:28

An 80 year old man drove into a shop window by accident by putting his car into drive instead of reverse.

No one was killed but there were a few injuries.

Question: Should 80+'s be driving??