General Chat
Welcome to the Genes Reunited community boards!
The Genes Reunited community is made up of millions of people with similar interests. Discover your family history and make life long friends along the way.
You will find a close knit but welcoming group of keen genealogists all prepared to offer advice and help to new members.
And it's not all serious business. The boards are often a place to relax and be entertained by all kinds of subjects.
The Genes community will go out of their way to help you, so don't be shy about asking for help.
Quick Search
Single word search
Genes Extras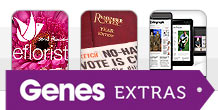 As a way of saying thank you to our subscribers, we have launched Genes Extras. You'll find exclusive competitions and discounts on family history magazines, days out and much more.
Icons
New posts
No new posts
Thread closed
Stickied, new posts
Stickied, no new posts
## Canucks International ##
Profile
Posted by
Options
Post Date

badger
Report
23 Oct 2008 09:04

Morning all ,and Hi Tass,lol.
No, i couldn't take Hissy [her] on holiday with us,we went into a private van with loads of trinkets,vases ,whatever,and the cat would have smashed the lot he he.
She is still keeping a weather eye on me all the time ,and even follows me round the garden,to make sure i don't beetle off and leave her again.
Poor little beggar,when we get the car out to go shopping ,she is up on the window sill as we pull away,and is still there when we come back,and as soon as she sees us she goes ballistic .
Poor old Mary ,i bet she is in hiding under the covers what with the return of winter ,just as it was starting to warm up nicely,no wonder you lot have the flu bug rife at the moment,never the same from one day to the next.
Our temperatures are funny too ,rthis morning i havn't even had the heater turn itself on,the temperature being 17c already,most unusual for october.
Well,i think the missus and i have got away with it this year,four days down the line after the flu jabs ,and no sniffles,looking good.
I bought home a couple of good recipes which i will make available to anyone who want's them,one ,a chocolate pudding to die for taking literally five minutes to mix and put in the mic' about eight minutes from start to finish ,and boy,does it taste good.
I hear you Mary,and i may need some help from you if you don't mind,i hve a family member back in the 1800s,i found them okay ,but couldn't bring them up on the 1881 cencusat all,a bummer as i wanted that cencus to find out where they were and the state of the family size lol,i will check again later today to see if i can bring it up now,if not ,heeeeeeelp ,lol
We had a real treat for tea last night jafrezy beef ,with pelau rice,popadoms and chips[oven ones],i really enjoyed it as did the missus ,but i nearly had a fit this morning when i did my blood sugar,cor ,eck,8.5 first thing in the morning BEFORE breakfast not good,i love my indians and chinese meals ,but i am going to have to make it a once a month thing in future .
have to go now and get the dusting done,but if this gale comes up as they reckon ,i will be back as there isn't much else to do today .
Have fun all,and get yourself geared up for the weekend,and for those of you who have your bairns off on holiday next week ,commiserations ,and the best of luck ,your gonna' need it he he .fred.


Researching:
Baird,Barnes,Sturgess,King,Bristow, Mead,Brooks,Lane,Bartlett, Tyneside Chesham, Bucks,London & home counties

Aussieone
Report
23 Oct 2008 12:07

Hee hee Fred I thought now is puss a he or she and took a stab well I had a 50 50 chance of being right lol.
I think I have seen that chocky pudd somewhere but cant remember now, is that the one you make in a mug? If so yes please for the recipe, incase I dont find elsewhere.

Mmmm 8.5 bsl in morning before food :-( oh well you have to treat yourself every now and then, my ex, who has poor control was/is alway getting readings over 10, most are up in high teens, but then he eats what he shouldnt so cant expect much else.

Nearly bedtime here and as I have set myself a new record, 2 messages on here within 24 hours hee hee. I will leave it at that and catch you next time. Night all.

Lesley
Report
23 Oct 2008 17:08

HI Everyone,

I have been keeping out of mischief and sewing, and sewing, and sewing!! The local Sally Ann store sold me two racks yesterday so that was one chore off the list. I still have many aprons to make plus a couple of special orders that have been hanging around for ever....soon!!!

Our Emily had a bit of a problem with her right arm...it fell off!! Anyway the guy who Norm bought it from took her to his garage and worked on her like she was his prize Jag!!! Yesterday he brought her home, looking good altho she does have a small grey patch of her back where he cut her open. Now all she needs is a nice black dress and a wig and we'll be off to the fair!!

Bella and I have been walking on the quiet side this week altho yesterday I could see where Mr Bear had gone for a dip in the dyke, shook himself and wandered off. His tracks were still wet!!!! It was funny that Bella did not get overly excited about that....good thing!!!

I sent everyone the chocky cake in a mug about a week or so ago. If you want it, pm me and I will send it along. I did think I would cut down on the oill content just to make it a little more "guilt-free"!! On the weekend we used our Kitchen Aid for the first time. We ground up a sirloin roast to make shepherd's pie and then even did the mashed spuds with it....too tasy...we all over-ate!!!

Good to see you back Fred.

Glad that you are OK Edith I was a bit worried about that strep thing also.

'Lo to the rest of you. Keep out of mischief....off to the dreaded "machine"!! Think I will get Normie to print me a pic of Mike Baldwin to put on the walll...that will keep me going!!! LOL

Later Lesxx

badger
Report
25 Oct 2008 10:12

Gooooood Morning one and all,from a very mild Newcestle ,weather wise,and getting ready to delve into my family history again.
It's a small world isn't it? i have been in touch with a lady on genes who is connected through a few family names with my tree,and we hopefully be swapping info with each other.
I also find out that said lady was working at a furniture firm called parker Knoll in wycombe at the same time as my sister,he he ,maybe they even worked in the same office ,ooooer,i hope my sis' hasn't been telling tales about me round the office lol,thank goodness i was working at E Gomme at that time ,which was at the other end of town .
My better half has informed me that the decorationg season is round the corner ,with the dining room and the second big bedroom to do prior to the arrivel of Sean and bride in January,so ,if i,m not round too much for a couple of weeks you will know why.
Catch you later ,Fred.

Researching:
Baird,Barnes,Sturgess,King,Bristow, Mead,Brooks,Lane,Bartlett, Tyneside Chesham, Bucks,London & home counties

Aussiegirl
Report
26 Oct 2008 04:04

Hi all..We have lovely weather and hope you all on the other side of the world are not to cold..We will look after the nice weather until it returns to the north..lol

Having a lovely quiet day and relaxing. Had a busy week last week but this week is not to bad..

Edith.. Are you getting any Moose meat this year..It must save you a lot of money on meat..We have kangaroo meat in the meat dept. in the supermarket but I don't buy it as I don't know how to cook it,, It is very healthy meat with little fat, but if you cook it to long it goes tough ..so they say..I have had it in restaurants but it is always cooked rare, and in a sort of stew..Not a great favourite of most people..Hope the bears are not making a mess. but at least they are lowering the rubbish pile...lol
Glad your eye is improving.. So glad you can now see out it..Must have been a butter not able to...big hugs..

Fred.. Hope you and LIz are ok,, Is the freezer stuffed full of vegs from the garden yet..
Don'T forget to send me anything you would like me to look up on Ancestry for you..Brother had a Tom Tom (Sat, Nav) in his car when we went out with him last weekend,,It was good to see how it worked..It was good to see how it reset itself when we went left when it said go right..lol Had a good time trying to confuse it..lol,,It was great fun..

Les.. Bet you are sitting here reading this when you should be sewing...get to it girl...no slouching..ppppp Hope Emily has got her arms back..lol..glad you didn't meet that bear.. Bet Bella would have made right for home..hee hee hee...

Hope all are well and having a nice weekend..

Love Mary xxxxx



Researching:
Cull.....Bartlett....McCall...Page...Paterson..

♫♪ Yvonne from Oz ♫♪
Report
26 Oct 2008 07:24

Hello all Canadians.

Just want to reply to Mary and say you should try the gourmet kangaroo mince at Woolworths. It is really nice and is cheaper than beef mince and you can mix it with other mince for starters. Sometimes you have to ask for it though.

I had some a few weekends ago and also a spaghetti dish last night and find it scrumptious.

Know what you mean about restaurants though - I had kangaroo steak once - blue!! it was awful. I asked for the cook to at least cook it rare and he refused!

Hi Fred.

~~~~~~~~~~ Vonny

edith clace
Report
26 Oct 2008 13:15

Morning all, Sorry Christine I will have to use somethinga bit stronger I guess.!!!!
Yes, Mary I did get some moose meat. Made up a large stew with lots of veg and a lovely deep brown gravy. I delivered several bowls of it around the building here and they all loved it.
Nothing like it for a cold blustery day. We are getting Nov. weather already,rain ,wind etc. Just getting us ready for snow !!!!
Don't think I could eat kangaroo Mary. I can't eat deer meat as all I can think of are their big
beautiful eyes.
Am pleased with the lazer treatment for the eye.Amazing it is so quick and the sight is clear
Now I can have the other one done at the end of Nov. Then I can get on with the painting of chairs etc. for next summer
No more guff from my g.daughter now either
she said I was a danger on the road driving all over . This from a sweety who has trashed 2 vehicles hee hee.
I see the Oz site got the same bug as we had.
All the posts were deleted,who would do something like that ????
J.A., Teresa, Veronica,Dorothy, hope you are well. Do let us hear from you.!!! Oh, Les, we were lucky with the strep, only 2 cases here and very mild ones..Here's hoping it stays that way.
Starting clinic for flu shots on Tues next so it will be covered as well. Time to get breakfast so bye for now. Love Edith XXXXX





Lesley
Report
26 Oct 2008 17:00

OK it is the sewing fool here again. Sorry I am away a lot....just too busy.
Edith glad your eye is getting better. In England my Dad had to wait until he was almost blind before they fixed his eyes...how silly is that.

Emily is back together. Went out yesterday and got her a nice pair of black pants, size 2, and a lovely black shirt, made in England!!, all for $5....amazing what you can find at the Sally Anne. Then it was off to Walmart to get her a wig so now she is ready for her "big" day. I must remember to take some pics so that I can send them along.

I don't think I would like kangaroo either. I don't like any of that wild animal stuff, not emu, or buffalo or even moose. However I guess if I was starving it might be a different story!!!

Norm made bread for the first time yesterday using the Kitchen Aid....wow!!! It did everything, that dough hook even takes care of the kneading. So we now have two (well maybe only one and a bit!!) beautiful loaves. Norm next project is to make bagels, the real kind that you boil before baking. I tell you it is all go in this house.

Good to read your news Christine. I hear what you say about the elctoral lists. We no longer use our Air Mile card as they sell that info and I never did use any frequent flyer programs when I was still working as I know that the deal with the "free" seats was the money made from selling my info. I also clean my computer of cookies and spyware about twice a month just to be on the safe side.

This is short and sweet....back to the dreaded machine. Love to all.
Lesxx

~*sylvia*~
Report
27 Oct 2008 08:03

Hi! Everyone. Sorry I have been away so long. I have had trouble renewing my membership but I have a new card which has worked and I am now a member again. I'm sorry too that you have been worried about me but Norman and I are OK, although still have a few problems with Norman which will never be altered.
Will try to be in touch more often in future.
For now, love to all from Sylvia XX

badger
Report
27 Oct 2008 08:50

Good morning Sylvia ,Les,and the rest of you lovely people.
I was up early this morning getting the washing done and out on the line before the weather takes a nosedive and we return to winter ,brrrrrr.
We had the grandson to tea yesterday,so i made some sarnie fillings to go in the fresh baked rolls i made ,to make a change from the shop bought bread.
I made some ,egg and cress filling [witjh fresh grown cress],some cheese savoury with onion [and a hint of garlic,and took some ham out of the freezer to go with the pease pudding.
That was one thing i missed while on holiday in Lancashire ,no pease pudding to be had ,disgusting i calls it,lol,i will have to remember to take some down with me next time.
Nice to hear that hubby is taking an interest in breadmaking Les'.i never thought of using the home baking centre we have though ,for the kneading,must remember that one thanks,it will save the poor old wristies he he.
I have to phone my insurance company in a few minutes to sort out one of my little private pensions because time is getting short.
November the 19th will see me joining the official pensioners he he,where did all those years go ?
Martin and i will be bringing the van home this week,to park it up and clean it all down.
He has decided to upgrade again ,for a newer model ,with a better internal lay out,but iv'e warned him,if it's any longer than the existing one ,it will NOT be going on my drive,i only have just enough room to get my car in as it is .
Did you get those piccies Les? cor ,i ttried three times the night before last ,and only managed to get them through to J A,even marys came back,never mind ,i will send you a few more today ,and another 5 tomorrow ,we will get there in the end lol.
Must go now peeps,work to do and all that [sigh] and then the doc's for my blood sugar test .
See ya later ,Fred.


Researching:
Baird,Barnes,Sturgess,King,Bristow, Mead,Brooks,Lane,Bartlett, Tyneside Chesham, Bucks,London & home counties

Dorothy
Report
28 Oct 2008 17:29

hi will leave calgary to-day after a great visit with my sister be in touch when i get back bye dorothy

Diane
Report
28 Oct 2008 17:53

Hello everyone, just a quick message, can someone let me know what the time difference is between UK and Canada? Following on with my family search I have been asked to call a lady in Alberta who has a connection to my relatives so quite excited about that. Just don't want to get them out of bed!!! Hope everyone is well.

badger
Report
28 Oct 2008 18:40

Hi Les',Edith,Mary ,Sylvia ,and everyone else.i have just finished decorating for the day and am pooped,so i will only be herre for a few minutes before getting a little tea before collapsing in the chair.
I don't fancy going outside much anyway,it's dark out there ,and getting really cold.
Tommorow looks like being the day for bringing the van back,and then i am going to do some family research with the info that our Mary found for me.
Hissy has taken to going out for a quick sniff around the gardden,before scooting back indoors to huddle next to the fire ,wise puss.
Be back tomorrow people,take care and keep warm.Fred.


Researching:
Baird,Barnes,Sturgess,King,Bristow, Mead,Brooks,Lane,Bartlett, Tyneside Chesham, Bucks,London & home counties

Teresa In Canada
Report
28 Oct 2008 18:51

Hi Diane,

I am in Alberta. The time difference right now is that you are six hours ahead of us. Then on the 2nd of Nov we will change our clocks so that will mean you are once again 7 hours ahead of us.

Teresa

Aussiegirl
Report
29 Oct 2008 03:46

Hi everyone We are having a lovely day,,showers and cool,,,

Sylvia Great to see you back..Glad you got your membership sorted out and that you will be here to keep in touch..Sorry to hear that Norman is not any better,, big hugs..

Went to the Mormons yesterday to finish off my films that I ordered but still having trouble with some of my ancestors..they dont make it easy...

Fred.. If Martin gets a bigger van,,he will have to get you a bigger house...lol..I am sure that Liz would love more housework..not..lol..

I just love these damp days ,,nice for doing Family History..

How is our sewing Queen and her aprons going..

Am doing the washing at the moment so better go and attend to it,,it is calling me..butter..

Love Mary xxxxx

Researching:
Cull.....Bartlett....McCall...Page...Paterson..

~*sylvia*~
Report
29 Oct 2008 04:01

Hi! Everyone. It's nice to be back and be able to speak to you all again. I have taken my car to be serviced today so I have to stay in till they return it to me this afternoon. I hate not to be able to go out if I want to and I can't walk far nowadays so I can't get on a bus, but I have a few jobs to do around the house which I could catch up on.
I was brought home from the garage and I felt such a fool as I couldn't get up into the 4 wheel drive vehicle they were supplying and they had to use the owner's beautiful new car. I am really feeling my age.
We have rain, wind and thunderstorms here this week. What is it like where you are?
I must get on with some of those jobs I mentioned, so will say 'Bye for now,
Love from Sylvia XX

badger
Report
30 Oct 2008 10:20

Morning all ,from a freezin' white [with hoar frost] Newcastle ,where3 the puddy tat refuses to go outdoors because she dosn't like the cold paws he he.
Serves her right after dive bombing me at 5-30 this morning wanting fed and let out, she is now sat at the patio window ,looking out on her domain in disgust.
I cleaned down the house windows early on,got the housework done ,and then decided to do a sort of casserole out of left overs from last nights tea.
I cooked the four remaining pork sausages in the oven to remove all the excess fat ,let them cool and cut them indo smallish pieces.
While they werre cooling i sliced some lamb liver ,rubbedthem over with a mix of flour ,salt ,and pepper before frying them in oil.
I had a pepper left too [a red one] which joined the pot,and lastly cut a red onion into small pieces.
all his went into the pot in layers,before being covered with half a tin on baked beans.
Last of all ,i thinly sliced one large potato ,and parboiled it beforre covering the dish with it.
A little olive oil brushed onto the potato and it's in the small oven ready to be turned on
I just made a normal chicken veggie gravy to which i added some chinese spice ,and a little pepper ,so ,it should taste nice,and everything cooked together means no pans to dirty .then wash lol,only one glass casserole dish to cook the whole meal.I hve one of the latest mic's too,with a conventional oven ,grill ,and mic ,combined ,saves using the big oven when not needed.
I saw on the net this morning of people all over the world suffering with unusual weather ,so i reckon us in the u/k are lucky.
Oz has the area around Sydney covwered in snow,While Brisbane was hit last night by a violent electrical storm that left a lot of the city without power,one part oz Oz has lost thousands of sheep due to heavy rainfall,
Canada has been hit with heavy snowfall in places,pakistan has been flooed out in parts,and a couple of places have had earthquakes,yes ,us brits are lucky alright.
Well ,time to let the missus on the puter to do her mails and lottoo,before she has a hissy fit he he,
See ya later peeps .Fred.

Researching:
Baird,Barnes,Sturgess,King,Bristow, Mead,Brooks,Lane,Bartlett, Tyneside Chesham, Bucks,London & home counties

Dorothy
Report
30 Oct 2008 12:43

goodmorning well I am back in barrie after a wonderful two weeks in calgary and canmore with my sister I was overwhelmed by all that I saw, the mountains are wonderful lake louise was awesome. I saw lots of wildlife elk deer etc but no bears. the area around canmore is breth taking from every window in my sisters condo you see mountain, ie three sisters miners peak lawrence gossie ridge (not sure of the spelling and ships something or other. the weather was great for the two weeks, as I have never been west before you will have to forgive me for rattling on, the plane back arrived on time but we hit a bad and I mean bad snow storm on the 400 just out of the airport you could hardly see this continued till highway 89 and then it was clear arrived home at about 2-35 am go to bed at three and then the cats divebombed me till about 4am so did not get much sleep yesterday, off to the doc's this morning for the annual flue shot so that is all my news bye for now dorothy

Lesley
Report
30 Oct 2008 17:26

Hi Y'all,

Dorothy I am so glad you enjoyed your trip. We also really like Canmore and Banff altho Banff is a little over run with tourists all year round it seems. And did you, BTW, go to that really fabulous French restaurant in Canmore. Norm and I found it on our last trip and were very impressed.

Fred we have had a couple of mornings of frost but so far we have been lucky. It was a bit rainy yesterday but most days we have that lovely Fall sunshine. Still haven't put my yard to bed for the winter, too busy with these blurry aprons. I would really like to find some one to make them and then all I would have to do was flog them.

There is another great layer dish that I learned on the Prairies and used to cook all the time. 7 layers: rice, onions, celery, carrots, tomatoes, meat of your choice meat balls are good altho we always used to make it with those yummy little frankfurters which you never see anymore. Then a layer of thinly sliced potatoes makes your seven layers. Then put a can of veggie soup and a can of tomato soup in the blender, one can of water, worcestershire sauce, s and p, a little oxo, give it a whizz and pour over and bake until done. Great winter's grub. Guess Fred and I did the cooking today. let's be having some recipes from the rest of you lot.

Tomorrow is set-up day at the Artisan show so I want to get it all ready today. It is supposed to rain tomorrow but I hope not as Emily doesn't like to get wet, being a lady and all that!!

Hi Edith, Mary, JA, Teresa and the rest of you. Have a great day.
Lesxx

Aussiegirl
Report
31 Oct 2008 04:19

Afnoon all.. We have a hot day..37c A nice breeze is keeping it from getting any hotter..

Fred Where did you see all this bad weather we have had,,It couldn't have been to bad as I don't remember it,,I think last month we had 1 day that turned cold and even got a little snow down to about 900mtrs but it didn't last,,It is really lovely days not as it is only around the 22c for the rest of the week,,,lovely..Good ole Sydney weather where we don't ever get a frost,,lol..
That dinner sounds nice.. We went to the club for lunch today and I had a lovely Red salmon melt with salad,,($9A, about 4 of you uk pounds)it was really yummy, and we got a takeaway to bring home of Mongolian lamb with fried rice..It goes into the freezer and will do for a dinner one night for the bothof us,,it is a very big serve..and cost $A9 also..so a 4 pounds dinner is not bad,,2pounds each..lol...are we cheapskates..no just getting lazy in our old age..hee hee hee...

Dorothy You went to see the very part of Canada that I want to see..They are flogging holidays to Canada here in OZ at the moment,,and I read all the adds for it and sit and dream that one day I might get there,,need a miracle cure for John before we can do it. though...

Well off to do some F,H,so have a lovely day all..

Love Mary xxxx

Researching:
Cull.....Bartlett....McCall...Page...Paterson..