General Chat
Welcome to the Genes Reunited community boards!
The Genes Reunited community is made up of millions of people with similar interests. Discover your family history and make life long friends along the way.
You will find a close knit but welcoming group of keen genealogists all prepared to offer advice and help to new members.
And it's not all serious business. The boards are often a place to relax and be entertained by all kinds of subjects.
The Genes community will go out of their way to help you, so don't be shy about asking for help.
Quick Search
Single word search
Genes Extras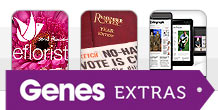 As a way of saying thank you to our subscribers, we have launched Genes Extras. You'll find exclusive competitions and discounts on family history magazines, days out and much more.
Icons
New posts
No new posts
Thread closed
Stickied, new posts
Stickied, no new posts
Wattle Club Number 4 for the Aussies and anyone wh
Profile
Posted by
Options
Post Date

TonyOz
Report
21 Nov 2008 01:26

Arvo...:>))

Reasonable day in Malbin. Lots of grey and white clouds floating above, but sun poking its head in and out every now and then.

Hz. Glad all is well with Baz. Its a worrying time for all. Best wishes for daughter too....with her exams.
I was a bit of a primary school drop out meself....lol ...so leave Sarah's schooling to Barb. I do know my twelve times tables...so i will leave it at that.....hee hee... I'm probably learning more doing Family research ( Geography, History, Spelling, Maths ) than i ever learnt at school.

Merle. Glad to hear you are not housebound anymore. Take care and lotsa hugs mate.

Did a cemetery crawl this morning at Boondara ( Kew ) in Melb. and found the burial place of my great granduncle James Barnes 1856 -1941 who was born in Richmond, Melb. I had found his death on my Vic. cd.Index 1921 to 1985....and downloaded his death cert hoping to find he was married, and any decendant children, but alas he never married. Most interesting was, he was buried in a grave with one of his eight sisters, Georgianna, and her husband and some of his nephews. Quite a large headstone 7ft x 4ft and the writing was reasonably clear enough to take a photo with my mobile phone and email it to myself.... Another case solved.....:>))

Seeing its lunch time i might just heat up some left over spag bolg we had for tea last night. I always make heaps up because i know Sarah is not to fond of it, and there will be left overs in the fridge the next day.........:>))))))))

Best wishes to all.

Tony...:>)))



Researching:
Hull,Williamson,Hales,Sadd,Langton,Bateman -"Essex"...Copley,"Sussex" - "Yorkshire" Richardson -"Yorkshire"...Barnes - "Wiltshire" ...Coglan - "Lancashire"... McCarthy & Walsh ( Ireland )"Limerick & Kilkenny"

~¤§ Lara Linga Longa §¤~
Report
21 Nov 2008 02:14

hello all
Hz you devil why didn't you tell me when we had our coffee NOT not you anyway but we did well I had tea actually gosh talk about double dutch you are a very naughty girl worrying all on your own but very glad all is well did they give you any explanation re the high count when no nasties present Hz , Steph will do really well with what she has chosen to do as she does with all her endeavours I am sure so that's naught to be worried about , now about this walking can you do about an extra half a hour for me each day send me the email to say its been done and i'Il tell me kilos to get lost then ok lol

Merle you little ripper girl and the really good bit 20 kilos lighter as well smartie pants and guess where MIke is right now after the physio he is playing with his Friday Classic Group (that's their polite name really called the dun ro**ing group )pmsl anyway going on a mate's cart and playing as many as he can he is still not allowed to use his driver so won't be outscoring anyone but is determined to go in the yearly medal on the 6th of Dec which they have to qualify for and he qualified before all the drama started.
Tony just imagine if you'd kept going to school mate you would have been a rhodes scholar for sure or won a literary award for poetry or sumpin and I don't know though cause then you wouldn't be on here probably sharing all your talent with us you'd be making a fortune signing books and walking the red carpet etc
Loz have you seen whts happened on the motreton bay coastline Scarborough was hit last night Cass went for a bike ride and she nearly died as nothing had had happened all around Redcliffe and then she rounded the corner and lo and behold no roof on on the Scarborough pub and the children's playground has all gone and all the trees are blown down she said like a cyclone just in one spot had hit I asked were we right as we are staying at Scarborough C/P when we go up as she said a miracle they weren't hit too as its right on the beach and all been just done up beautifully.
have to go and some h/w and packing up as van is coming back Tuesday Mike goes to Surgeon on Monday and then have to put back in the van that what I took out that is all stacked up in the spare room and my bedroom have to sort it so will be easier to put back where it belongs
Before I forget did anyone watch Andre Rieu in Melbourne I loved it and I will be going next year come hell or high water when he comes back although Mike says "he won't be using Telstra dome again he's messed up the surface something awful "lol" any bye for now love to all and ~~~~~~to anyone didn't mention which is heaps I know sorry back on later today hopefully



♫♪ Yvonne from Oz ♫♪
Report
21 Nov 2008 02:46

hello all.

lovely to hear the good news about Mike, Lara. And looks like you will finally get a holiday - if QLD hasn't blown away.

Hz - what a worrying time for you both. Hubby has tests yearly as he has two brothers who had prostate cancer. Glad you have had the all clear.

Merle - what fantastic news about your knee. So glad the infection has gone and you are not housebound any more.

~~~~~~~~~ to June SA and June BB. You are right Shazz - BB has changed an awful lot just in the time we have been here.

Great detective work Sir Tone, but then - you are our ace FH detective :)

A fine day here so am planting out the vegeys - have been stopped because of the RAIN!! Whoo Hoo. nice rain, not nasty stuff like QLD have had.

Aussiegirl
Report
21 Nov 2008 10:25

Hi all Well it looks like we are now all on the mend..Mike is back on his beloved golf course and Merle is buying new boulder holders...cos she has lost so much weight,,bloomin fantastic girl,,How did you do it,,,stop eating..as that is the only way I will lose it....Have you started in the pool yet..I think a pickle of the svelt body in the new bathers is in order..our new bathing beauty...ppppppp

Tony I agree with Vonny or was it Lara that said if you had done well at school you would be famous now and we wouldnt know you,,cos ya would be in different circles than us poor peasents..You must had a stupid teacher who couldnt see your potential..we better send her a thank you card..pppppppppppp

June Hope you are not working to hard...

Sandra.. Bet you have been out walking trying to get that cheesecake off the thighs...hee hee hee..

I am off to buy myself a Tom Tom tomorrow..so I wont get lost...hee hee hee...

Well have a lovely weekend all and stay well ...

Love Mary xxxxx

Researching:
Cull.....Bartlett....McCall...Page...Paterson..

TonyOz
Report
21 Nov 2008 10:37

Evenin...:>))

Lara mate. I am a Rhodes Scholar......or is it Roque Scholar?...lol



Tony ( With not a convict in site ).......;>))

Researching:
Hull,Williamson,Hales,Sadd,Langton,Bateman -"Essex"...Copley,"Sussex" - "Yorkshire" Richardson -"Yorkshire"...Barnes - "Wiltshire" ...Coglan - "Lancashire"... McCarthy & Walsh ( Ireland )"Limerick & Kilkenny"

♫♪ Yvonne from Oz ♫♪
Report
22 Nov 2008 10:49

Snowed in the 'mountains' around Canberra today. Weather is definitely odd!

Night all. ~~~~~~~~~~~~

TonyOz
Report
23 Nov 2008 00:55

Morning...:>))

Wev'e had some good rain around Melb. over the last few days, but also very cool, and had heating on
last night. Seems strange that in eight days time we start summer, but looking outside you would think we are heading for winter.....lol


Had a great find on Ancestry U.K last night ( 1841 census )
My great great grandmother Martha Barnes ( nee Coglan ) hubby ( George Barnes ) and family immigrated to Victoria in the 1850s and settled in Richmond - Burnley area. They were the parents
of the James BARNES i had found buried with sister Georgianna in Booroodara ( Kew ) Cem. in Melb.
I had found her ( Martha ) marriage ( 1835 ) and birth ( 1814 ) in Liverpool, Lancashire. They immigrated 1851 with 7 daughters last daughter being born in 1849 Liverpool, and next child born was 1854 Melbourne Vic.
I logged on to Ancestry U.K hoping to find them on the 1841 census knowing they had two daughters born already.... Sarah 1836 and Elizabeth 1838.

I found on the 1841 what appeared to be Martha and two children ( Sarah and Elizabeth ) in Salford, Lancashire spelt.... BARNS....but no hubbie ( George BARNS ) in sight, so it threw me a little, and couldnt be 100% sure it was my Martha BARNES.
Age appeared to be correct ( 25 ), and daughters ages and names, but was looking for that one single factor to prove i had found them. Martha was born Martha ann COGLAN and her mum was Martha Ann also.......and i looked at the census sheet, and low and behold.....two people above Martha BARNS was a Ann COGLAN aged 55 ( born c. 1785 )and a Pall ( Poss: Paul ) COGLAN aged 22......all born same county ( Lancashire )........so feel preety sure this was My Martha COGLAN's mum and sibling living possibly in same house. So i'm claiming the lot of e'm.......by birth right.........:>))))))

Have to go back and check to see where hubbie George james BARNS/BARNES was during 1841...as i cant find him at the moment. According to his death cert and Australian records he was a Carpenter/Builder and his father was an Engineer.

Wishing all a great Sunday

Tony....."A very happy F.H....Detective *

Researching:
Hull,Williamson,Hales,Sadd,Langton,Bateman -"Essex"...Copley,"Sussex" - "Yorkshire" Richardson -"Yorkshire"...Barnes - "Wiltshire" ...Coglan - "Lancashire"... McCarthy & Walsh ( Ireland )"Limerick & Kilkenny"

Aussiegirl
Report
23 Nov 2008 05:58

Hi all..from a very cool Sydney..we had some showers this morning but looks like it has all gone now..

Tony I have found many mistakes in the 1841 uk census,, Dont think there were many educated people doing the collecting..I think I found about 5 mistakes in one family alone..Good for you finding your mob,,it makes for a good feeling..

Having a quiet sunday..hope all are now well and if not on the road to improving..

Love Mary xxxxx

Researching:
Cull.....Bartlett....McCall...Page...Paterson..

Zack
Report
23 Nov 2008 06:31

Marie from Bathurst
Hi Mary ,Tony,Yvonne, Its freezing here in B/hurst and blowing a gale, to cold to go out in, feeling down no results yet on halter monitor trial, get to see the Specialist on tuesday hope he can give me some idea on what is causing my problem.
I am getting frustrated not being able to get out and about with so much gardening needing to be done .
Thank goodness for the computer.
Did anyone watch the Rugby League World Cup last night The Kiwis will be celebrating for weeks.
Tony congratulations on finding your Barnes Family.
I have a John O'Brien I have been looking for ,for many years.He just dissapeared in 1890, I have been trying to get a death certificate but no luck. I have had great success with my relations in England but cant get anything on the rellies in Cork or Mullingar West Meath. However I keep on trying
Hi Yvonne, You just keep that snow to yourself,thank you very much. Bye to you all Marie.

Researching:
Hayward, Hill,Drewer, Cannock,West Coker, Lay, Bishop,Lillibourne Wiltshire . Cork Ireland 1800,John O'Brien Catherine Donogan , Ireland Meath John Moloney1800 Mary Brennan 1800's

badger
Report
23 Nov 2008 07:18

Whoooo Hooooo ,Tony ,it sounds as though you had a great time on ancestry,,and i have to agree ,the two ways of spelling the name can be very confusing.
My lot come from Barns,[hence the spelling] ,in London ,where there is an actual district called Barns ,and Berkshire& bucks, where the immediate family came from,and i have a list going back to 1560 in Great Marlow.
I even have a branch in Carlisle ,cumbria,after one rellie decided he had had enough of the south and opened a greengrocery shop just outside the city walls.
I would be chuffed to bits if i could find a link to Lancashire.
I couldn't believe it when i ssaw the weather channel reporting on your weather,cor ,what have you lot been doing to deserve that?,don't envy you at all,i would rather have the snow and high winds we have ,that will do me.
I opened the door to Hissy this morning he he ,she took one quick look ,and shot back into the front room,No way will she go out to see her boyfreind in that lol.
Never mind ,it won't be that long before your sun returns and you get your spring proper,us poor Brit's are on the slippery slope into mid winter.brrrrr.
Be back later ,time to take the missis her cuppa ,while the heaters start to warm the place up properly.
Fred.

Researching:
Baird,Barnes,Sturgess,King,Bristow, Mead,Brooks,Lane,Bartlett, Tyneside Chesham, Bucks,London & home counties

badger
Report
23 Nov 2008 07:32

Marie i know what tyou mean about Ireland too,'eck ,i had such a job trying to get back into County down Ireland looking for my grandma Rowans family ,but i did eventually pin them down to a date in the 1700s,ireland is such a lot of trouble,specially where the land clearences in scotland saw many scots shift to ireand ,and some even to America.
Think i will make a Bacon badger for dinner today,something to really warm us up lol,we needs it he he.,might even give the cat a slice lol.Fred.

Researching:
Baird,Barnes,Sturgess,King,Bristow, Mead,Brooks,Lane,Bartlett, Tyneside Chesham, Bucks,London & home counties

~~~Hz by the River~
Report
23 Nov 2008 08:21

Evening all,

Many thanks for your well wishes for OH, he is very relieved and of course after last nights Rugby win he is now on top of the world (being a Kiwi) lol.......

~~ Marie - OH watched the game on tape this morning
he goes to bed at 7 pm ish due to shift work, we are all well trained not to let him know any results till he's had a chance to see the games. And the Wallabies beat France too ....

Blustery old weekend, my bro's family in Brissie is all in one piece, and s-in-law's mother's place is fine too, she was in between two badly hit suburbs, and edged on bushland

It's warmer here this afternoon, but we had a video day - had to watch Moulin Rouge for DD's study purposes, then "310 to Yuma" for OH then "Lars and the Real Girl" for me and then "Hot Fuzz" for DD !! I'm yucked out cos I got the munchies and demolished too many Doritos, but it was fun, and I'm going to bed early so i can email my walking minutes to Lara at 7am tomorrow !!!

Good sleuthing Tones on your Burns family, sometimes the 1841 takes guesswork, but nice when the rellies live close together, has happened more than once to me.

Lara one of my friends got Andre Rieu tickets for Sydney extra concert in couple of weeks she is thrilled, son got them for her..
Might watch "Who do you think you are", funny how a lazy day makes you feel tireder than usual !
Cheers all, HZ


TonyOz
Report
23 Nov 2008 08:23

Morning to Fred.

Yes..the spelling of various surnames always throws me whilst checking through the census and birth records.A few years ago my Williamson lot in Essex i had found on the 1841,1851, 1871,and so on, following their progress through to 1901....but had lost them on the 1861 ( scratches me head.? ) So went back and double checked the 1861 and eventually after using various forms of spelling found them under Wilkinson, and some under Willerston....lol
Enjoy your bacon badger for lunch and have a great sunday. We are just about to start cooking for tea....lol... 7:00pm here

Marie. Not sure if your John O'Brien you cant find after 1890 was lost in Aussie or Ireland. I have a lot of resources for Australia and happy to search if you like. Ireland can be very hard and sometimes tricky to track your ancestors down i have found over the years. Barbs great, great grandfather ROACH ( Convict sent to Tasmania in 1843 ) were from Co.Cork in a small town called Ballyvourney, and in 2005 we holidayed in Ireland to visit the town and its history. To our surprise after enquiring at a shop there, Barb met a 6th cousin Roach ( still living in Ballyvourney ) and to our surprise they still lived in the origional farm house that Barbs G,G, grandfather Roach was born in....in 1823. They took us to the Farm house, invited us in, and showed us around. It was Barbs highlight of the trip, as it was the least expected thing to find a cousin....... let alone the origional house and farm handed down through the generations from son to son. Many photos and Video were taken that day i can tell you......lol ...Think about 100 Photos all up......hee hee.........To bad about my lot in Limerick, and Killkenny.....and Yorkshire, Lancashire and Essex in England, ....they took a back seat that holiday, and to think Barb was not all that keen on F.H......well that little meeting sure changed her mind.......cor
This holiday to the U.K was s'posed to be my chance to visit the Towns and Villages of my lot......but it turned out to be searching for her lot.....LOL
As ol Ned Kelly once said: "Such is life".....lol

Researching:
Hull,Williamson,Hales,Sadd,Langton,Bateman -"Essex"...Copley,"Sussex" - "Yorkshire" Richardson -"Yorkshire"...Barnes - "Wiltshire" ...Coglan - "Lancashire"... McCarthy & Walsh ( Ireland )"Limerick & Kilkenny"

Aussiegirl
Report
24 Nov 2008 04:45

Morning all.. We have a boootiful day today...

Marie Ancestry have some Cork Ireland records so send me the details and I will have a look for you..Also send me any other ones that you are having trouble with and I will have a squizz for you..
I have had a halter monitor 3 times and each time it showed nothing..hope yours is the same..

Hi Merle the Pearl ,, are you in the pool yet...

June You working to hard again.....

Sandra Did you get blown away.. we got very little wind or rain...

Well its back to the grind so see ya later and have a lovely day..

Love Mary xxx



Researching:
Cull.....Bartlett....McCall...Page...Paterson..

~~~Hz by the River~
Report
26 Nov 2008 09:54

Howdy all,
Yesterday DD and her Drama class had a fast trip to Melbourne to Melb Theatre Coy to see a play and get a tour of the premises ( because of the prize they won earlier in the year), so I got to sit up till their 1.30pm return to meet the bus and therefore decide to attack the spare room .... which is full of FH...... lounge room floor was arrayed with files and papers etc etc BUT I think I have finally begun to get a "system" PMSL - maybe !! ha ha - but it was such fun to spread out and see how far I've come in three years! When DD got home she was very very excited to tell that Geoffrey Rush was in the audience with them last night, they saw Moliere's 'The Hypocrite", a funny french farce, and really enjoyed themselves.
Don't mention the war er, walking - on Mon morning my neighbour went a over k and splat on the pavement beside me, had x-ray, got called today to say they think she has a torn tendon in her shoulder and may need surgery ! She is unimpressed to say the least, being also a small business owner trying to do everything herself, this is not a good thing. Meanwhile I have become a bit converted to the early morning walk thing, and I didn't go today because of my very late night, but I think I will keep it up at the moment because it's so great in our suburb at this time of year, temperature is good, gardens are lovely, I'm really having a good time.

Sir Tones, how fabulous that you are spending time at Raheen ( i'm reading sgr but not posting), drink it in mate! Also all the best with Ch...ie - same things happen here on Tuesdays with Family Court across the road from our shop every Tuesday - she will rise to the occasion when she's with you and behave, especially is she wants a better life ( which she does I'm sure). ((hugs)) to you and Barb and Sarah for doing what you are doing.
Cuppa time, I need an early night, not as young as I used to be lol, ~~~ to all, Hz




Pearl of the South
Report
27 Nov 2008 02:06

Morning/afternoon folks. Yes Mary am in the pool. size 18 bathers.Really finding it a great help too. My d-i-l works at a small shop in Mt Barker and came in yesterday with three (18) tops and three pairs of jeans which are for giants, lengthwise, and I'll have to lose a little bit more to do two of them up comfortably, and a top and jacket set which is size16 but fits. All brand new. They just didn't sell over the season. Very exciting so someday soon I'll put a photo in for you all to see.
Badger, I'd love one of those bacon Sandwiches please
Finally got my followup appt with the specialist. Sat 6th dec Catchya luv me

June
Report
27 Nov 2008 03:40

Hi Everyone, Just a bit panicy at the moment -youngest daughter is working in India!!! Just had a text, she is in Bangalore -says thats OK -although in the same chain of hotels as the ones bombed -security with machine gun at the gate. Thank god she is due home on Sunday. These kids sure give you heart ache at times.
Still looking at photos of our trip to UK, and remembering all the fun we had -especially the narrow boat on the canal in Warwickshire.
Have to save hard to do it again in a year or so -although the dollar would have to improve!
Lovely day here in Batemans Bay -but they say there are storms on the way.
Ccheers to all, June

Zack
Report
27 Nov 2008 03:58

Marie from B/hurst
Hi All, Nice to see your Happy posts.Tony thank you for your offer also Mary from Syd, I will get some facts to-gether and send them to you.
I havent had the results of the HalterMonitor ,yesterday they did an ultra sound on the artries in my neck and a scan on my Head,I now have to wait for the results.
Im sure they will tell me my brain has shrunk
as I am getting so forgetfull.
Nice day here to-day some cloud but a lovely breeze.
Badger that bacon burger sounds good its
almost 3pm and i havent had lunch so i will say Goodbye to you all . Marie.


Researching:
Hayward, Hill,Drewer, Cannock,West Coker, Lay, Bishop,Lillibourne Wiltshire . Cork Ireland 1800,John O'Brien Catherine Donogan , Ireland Meath John Moloney1800 Mary Brennan 1800's

Sandra by the sea
Report
28 Nov 2008 00:29

Morning All, It is very humid and stormy looking in the Gong, they keep forcasting rain, thunderstorms ect but have fizzled out before it does much.

hello marie bathhurst. and june BB.
also Hz and of course pearl and not forgeting Mary.

Went to see the stage show My Fair lady on Wed we enjoyed it but was a bit slow at first, John ????
having a senior moment the sergant (boss) from Blue Heelers (you know who I mean lol played the part of Eliza Dolittle's father he was quite good.

My Grand children are down your way this weekend Hz at Wadonga (sp) for the Victorian Open state BMX, we were going to go but a lot of travel for just 2 days, they take the carvan so no probs with accomadation.

Marie I get those ultra sound done on arteries every 2 years as have had problems in the past am now on blood thinning tablets.

Well ~~~~~~~~~ to all not mentioned and hope all are well.
Cheers Sandra in the Gong



Aussiegirl
Report
28 Nov 2008 10:24

Hi all.. We were supposed to have a big storm front come over but it all fizzled out,,Some went north and some went south so we got zilch...That happens all the time...

Had a lovely salad for dinner tonight and must have more of them,,I love salads and when we did a trip to Europe 25 yrs ago they took us to the worst places for lunch and I was getting heartily sick of bratwurst and chips..I craved a salad,, Then one day someone asked if we could stop over the border of the next country to change some money,, There at the border was the best restaurant with the best salad bar I had seen since I had left home..and we had just stopped 10 minutes earlier at the worst place ever for the usual bratwurst and chips...I was so angry,,we had the worst tour guide in Europe I think and she gave you the impression that she didn't want to be there..I hope if I ever go again I don't get her..perhaps she has retired by now..hee hee hee ..after all the bratwurst she would not be very healthy..

Hoping to have a little holiday on our way to Orange for Christmas..stopping off here and there..not sure when we are leaving yet , as its all up in the air..

Merle So glad you are in the pool.. Are you gonna do acquarobics when it is all over,,I think you would enjoy it..easy on the body but good exercise..keep up the good work..

Well am off to bed..~~~~~to June Marie Sandra. and uncle tom cobley and all..

Love Mary xxxx

Researching:
Cull.....Bartlett....McCall...Page...Paterson..