General Chat
Welcome to the Genes Reunited community boards!
The Genes Reunited community is made up of millions of people with similar interests. Discover your family history and make life long friends along the way.
You will find a close knit but welcoming group of keen genealogists all prepared to offer advice and help to new members.
And it's not all serious business. The boards are often a place to relax and be entertained by all kinds of subjects.
The Genes community will go out of their way to help you, so don't be shy about asking for help.
Quick Search
Single word search
Genes Extras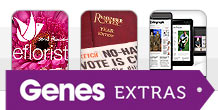 As a way of saying thank you to our subscribers, we have launched Genes Extras. You'll find exclusive competitions and discounts on family history magazines, days out and much more.
Icons
New posts
No new posts
Thread closed
Stickied, new posts
Stickied, no new posts
Auntie Motie a Genteel Tale of Everyday Life.
Profile
Posted by
Options
Post Date

CherryCrumbles
Report
29 Jul 2012 13:32

where is everyone? have they all gone to church, or to a Sunday flea market? I wonder how much the fleas cost ...........

I've taken to wrapping banana skins around my feet.
They make excellent slippers !!!

its the sweets, the chocolates and drink
wot makes all of your clothing shrink.
I'm not overweight, I'm merely under-tall,
and I bounce back lovely when over I fall !!

Researching:
Family Tree and deceased Ancestors to support. Please give generously.

Diamonds-R-A-Girls-Best-Friend
Report
29 Jul 2012 15:11

Good afternoon CC

Yes I am waiting to become a Glam-ma for the first time and I am very excited.

We are considering having the christening 12/12/12 if you and your friends are free you are more than welcome to attend, black bin bags I am intrigued, fascinators what is this fashion? Only wide brimmed hats for me dear to protect my fair complexion from the harsh sun rays, would you consider wearing a wide brimmed hat in black or in another colour that complements your complexion?

Poor Petunia it sounds as though she may have had a couple of lucky escapes, as for elephants ears I really don't know what to think, I am hoping auntie will enlighten me when she rises.

Lesley

Researching:
The Family

CherryCrumbles
Report
29 Jul 2012 16:19

I'm sure you will make an excellent Glamorous Grandma Lesley!! Is there any news of the little one yet? Do y'all know - boy or girl?

Did you really mean on the 12/1/2/12 - or was that a typo for 21/12/12?? I hope you arent following the Mayan calendar.

Do ask dear Petunia about my talents for making exotic outfits and matching hats from black bin liners. Of course the hats have wide brims, I cut up the cardboard of cornflakes packets for the brims. As my complexion is "Morticia Addams" I think black suits me best. Also, black is supposed to be very slimming. Petunia would say : Pale And Interesting.

Ahem it wasnt so much the elephants ears that discombobulated poor Petunia, it was the elephants trunk !!! This was an experience from which she has never recovered and does not wish to recall, so you will have to ask her to explain as I wouldnt wish to steal her thunder. LOLOL.

CC

Researching:
Family Tree and deceased Ancestors to support. Please give generously.

MotownGal
Report
29 Jul 2012 19:56

Good evening dear Friends,

Oh Lesley dear, do keep us informed of your lovely, lovely news. We do so love a little baby in our midst. And as for coming to the Christening, I think I speak for us all when I say, we would love to.

What an exciting day I have had...............so chocablock full of interesting things.

As you know I am a patron of many churches in the area, and it was the turn of St Hilda's in the Quagmire to be blessed with my presence this morning. Such a lovely big church, light and airy. I must say that the flowers on show are nowhere near as good a display as my usual haunt, but the tea and coffee afterwards was delicious. The biscuits could have been a bit fresher, and of better quality too. It does amuse me those adverts on the tv for a certain supermarket, but the bik-biks left a lot to be desired. I always buy Charlie-boys confectionary, I just like the crest imprinted in them. It always set the tone................

Dear Octavia and Georgianna picked me up outside the church, they are of a different denomination, but we do not let that marr our friendship. Each to their own. We then went on to a dear little hotel in Surrey, where we combined luncheon and watching the Road Race.

Those gels, whizzing by. I hear there was a bit of a pile-up later on in the day, but our Brave Gel got a Silver. So hurrah for her.

Now.................our big news........................we are to go on a Cruise. We are to take in France, Spain, Italy, Turkey and Greece, then turnaround and come back. Such fun.

I know we have been to France before, but this is Cannes.............playground to the beautiful people, we shall have such an exciting time, all those boats. Of course we shall be taking George, Francine and dear little Valentine with us. Pat-trish-aaaah can look after the house, she does not like meeting people very much, and it will be cheaper than locking up the place, or getting a house-sitter.

Cherry dear, whilst passing I thought I heard you mention Elephants Ears, sure not what I thought, was it dear? THAT episode at St Jumbos with Father Thadius and that dreadful, dreadful man.............shudders. Surely you were talking about the programme tonight about London Zoo. I hope so, sincerely, I do.

Are you creating dear? We seems to have an absence of bin-bags again, that is a sure sign that your creative juices are flowing. Be a dear and mop them up dear, Pat-trish-aaaaah slipped on the last lot, and I cannot afford to have her not cooking dinner, especially now that dear Mrs Berry is on her holidays with her brood.

Can anyone explain how she and six children can fit into one little caravan? Mind you, they seem very happy children, and the thought of cooking for her tribe does not seem to phase her one little bit.

So...............................we will be off the end of August, we have managed to secure some late-booking tickets, from a company called the Star White Line, so something to look forward to.

Good night then all.
Auntie Petunia

Researching:
At the Wedding Of The Year!

CherryCrumbles
Report
29 Jul 2012 21:20

*clasps hand to brow*
OMG - not the White Star Line? Petunia please - stay on terra firma, in dear old Blighty. There are many beauty spots to visit, without crossing the waters.

Yes indeed I am creating again. But if there is any juice on the floor, I was not the one to spill it. Perhaps Pat rish aaaaah forgot to fit the lid onto the vegetable blender when she was juicing the carrots? Oh surely you do not begrudge me a roll of binbags? I do some amazing work when I am on a roll.

Yes I was telling Lesley a little bit about Father Thadius and St Jumbo's - and she will be back to hear the rest of the story but I will leave it to you to elucidate and enlighten her. It was your experience, after all, and I would not like to rob you of your thunder.

I like certain Duchy biscuits - except for the price one has to pay for them. But if it helps to keep people in gainful employment ...... !! needs must.

One does hope that dear Mrs Berry returns soon. I do miss sinking my false teeth into one of her meringues. I wish I could get my false teeth to stay firmly affixed to my gums. But she does love cooking for those who appreciate it, and she does love her children. Perhaps that is why little Bessiebunter needs to go on a diet.

*wanders off whistling .... Cannes the Cannes*

CC

Researching:
Family Tree and deceased Ancestors to support. Please give generously.

Diamonds-R-A-Girls-Best-Friend
Report
30 Jul 2012 18:40

Good evening Auntie Petunia, ladies and gentlemen.

Another day with no news of baby Robin or Maid Marion's arrival, for me it's been 2 day's of feeling very anxious nothing though compared to how my beautiful eldest is feeling.

CC I did mean the christening will be 12/12/2012 not 12/21/2012 I do not follow the Mayan calender but I do believe my pedantic sister does when she winters in Mexico.

Petunia Cannes how delightful maybe you'll have time to fit in a trip to Monaco, tea in the Monte Carlo Square or a flutter in the casino, glamour, glamour and more glamour, you will feel so at home there.

Lesley


Researching:
The Family

Susan-nz
Report
30 Jul 2012 20:26

Petunia,

A cruise, how lovely. :-). You should be perfectly safe surely :-D?
I trust you are taking your blueberry to keep us all informed of your journeys progress? ***thinks to self "what woes will befall Miss Mortimer this time"...

Lesley, that baby is is no hurry to arrive is he/she?. Hope your daughter isn't too fed up with it all. I look forward to hearing of baby's arrival.
A glam granny sounds just the ticket.

Hello CC, how go your creations? It would seem there are a few who wander around in black creations :-D, I wonder how hot it gets under a black creation or do you have air vents in your designs?

Where is Teresa? ministering to the unwell ? ~~~~~~~~

Wonders, the ruddy rain has stopped.... I know it is winter but, enough already. My fruit and her man haved moved into their house, they have a very muddy garden thanks to the removal of some large trees. Luckily Rome wasn't built in a day, they have a fair bit of work ahead of them.

My funny grandog, when told at the old house (minus kennel) to get in her kennel, went and sat on the bare patch of grass where her kennel used to be ;-).

Great excitement with our Equestrian Mark Todd in the hunt for a medal, hooray.( 1984 & 88 games medal winner) Apparently his horses reins came unbuckled during the cross country but they managed, unlike our unlucky rower whose oar snapped :-(, poor lass.

Must away and on with my day,

Toodle pip
Susan



Researching:
Ingram, Albeitman, Ross, Casey

MotownGal
Report
30 Jul 2012 20:46

Staggers in under the weight of bags and boxes, where is that Pat-trish-aaaah? Tutty tut!

Well dears, now that the Olympics are here, the roads are empty, as everyone living here has done a runner. The sales are an absolute boon, all the summer clothes are less than half price, so terrific for me, going on a cruise!

Do not fret about me gels, what can possibly go wrong, sailing into the wide blue yonder?

Do you know dear Upsidedown Susan, I still have to look twice when your mention your grand-dog. I half expect you to be saying something else. Moving eh? The second most stressful thing after marriage and death, and that is saying something. Give your fruit and her beau my best wishes, and good luck.

Now Lesley dear, I have heard that curry makes babies hurry. Try it dear, but have the car engine running.

Now dear Cherry, please refrain from passing the Duchy from the lefthand side, there are no biscuits left in the box!

I shall be in repose soon dears, once I have managed to sort these boxes and bags out.

I know.............................Pat-trish-aaaaaaah!

Good night dears
Auntie Petunia

Researching:
At the Wedding Of The Year!

CherryCrumbles
Report
30 Jul 2012 22:14

any news yet Lesley? Perhaps I should start boiling water, get some white fluffy towels, and buy cigars and champers.

I dont follow the Mayan calendar either and the anniversary of my Dads birthday is 21st December, so I have to be around for that.

I'm thinking that dear Petunia will be high-tailing it to Monaco to chase after ... errrr ... chat up ..... errrr - meet Prince Albert and Princess Caroline, in the sugar pink palace up in the hills.

CC

Researching:
Family Tree and deceased Ancestors to support. Please give generously.

CherryCrumbles
Report
30 Jul 2012 22:36

Susan between the blooooberry and the apple, I suspect we will end up with a lot of rhubarb !!!!!

I've seen a few black "creations" wandering around where I live, but none of them are as tastefully attired as me in my binbag rags. Yes my designs include a few air vents. Its amazing what one can do with a sharp knife, I believe the rips are called "designer".

I think Teresa herself is unwell - last I heard she was nursing a sore throat having caught it through the generosity of her eldest fruit.

We had a lot of rain yesterday, and one heck of a thunderstorm last night. The cat even came home to spend the night with us - a miracle or what. Today has been dry and fairly warm but last nights storm did clear the air a little.

I hope your daughter and her man find renovating their new home to be plain sailing. There is always so much to do when moving into a new place.

One Was not a happy bunny this afternoon. It was agreed one's first husband would take one shopping after he got home from work - which means : One must be ready on time. Im Indoors does not like shopping. After a morning spent doing housework and laundry, I had a quick luncheon break, and by 2 pm was upstairs getting ready to shower. As you can imagine, I'm still very slow at doing things and getting around, which means I have to plan meticulously. So, the phone rang. It was a gardener I am trying to interest in doing the work here because the gardener I've been using is quitting and has lost interest as well, and I introduced him to Mum and he's let her garden go to weed, I was horrified when I saw it. Anyway ..... the phone rang and the man I am hoping will take the work on asked if he could come to my house "now" .... I said, well I'm going out at 3 o'clock and I thought you'd give me some notice, like phone to arrange to come the next day or day after. So he said he was in the area so I said OK, if you can get here within the next 10 minutes? and I'll show you around quickly. He said yes. I went back downstairs and unlocked the garage and side door and waited ... and waited ..... and 20 minutes later locked up again and went back in the house to go get my shower. The phone rang again. It was this man, to say he'd driven to another district miles away. I told him I couldnt wait around for him to drive back here, because of going out and now I was very tight for time for getting ready, and perhaps he could please phone again to tell me in advance when he was going to be in this district again. When I spoke to him a week ago, I gave him the full address, so there is no excuse for him ending up several miles away. I wondered if this was deliberate, ie he wasnt really there but was just messing me around because I'd said I'd thought he'd give me more notice.

So instead of the leisurely hose down I had planned, I had to rush and hurry and my stress levels went thru the roof. But, I was ready for when OH got in and we went to the supermarket and bought all the provisions we could get into the trolley but some stuff I said to leave for another shopping session cos the trolley was starting to resemble a quart in a pint pot. I was a naughty girl ..... I bought a box of Mr Kiplings cakes .... now watch my cholesterol levels soar ..... sigh !!! :-D :-D :-D

CC

Researching:
Family Tree and deceased Ancestors to support. Please give generously.

CherryCrumbles
Report
30 Jul 2012 22:45

Petunia dear, what a lot of shopping you have done. All those bags and boxes. Perhaps I had better stop all my mail order shopping, as The Towers is now totally full of paranerphalia. There isnt enough room to swing Tricki Woo never mind the proverbial cat.

You ask what can go wrong, sailing into the wide blue yonder? I shall tell you in one word dear - Icebergs. Oh dear, I have a sinking feeling about these plans .....

Who will be caring for Tricki Woo while you are away?

Oh I remember Pass The Duchie from the left hand side ..... I also remember a news reporter asking the boys what their inspiration was, and every one of them looked blank and bemused. They clearly didnt know what inspiration was, because the journalist had to explain.

Do leave some room on your bed for you to get into, while sorting out your various purchases. How lucky you are to be so slender. Mind you whatever size I have been, that is the size that sold out first. Sleep well dear and dont let the bedbugs bite!

CC

Researching:
Family Tree and deceased Ancestors to support. Please give generously.

Cooper
Report
1 Aug 2012 09:43

Humph! Tutty tu tut tut tut tut.

I have been bed hunting Ladies and Allan, Beds have gorn missing from the 'orspitals up and down the land and I think it has somthing to do with Mary Poppins and her many followers (:

I will return when normal bed capacity throughout the land has been resumed.

Yours bustling orff

Teresa

Researching:
Helm Tappenden, Kitchen/Kitchin,(London) Cantwell (southern Ireland)

MotownGal
Report
1 Aug 2012 18:29

Good afternoon dear Friends,

Yesterday was chocka block full of sorting clothes, organising timetables and itineries and general getting very excited about our jolly holidays.

We are to travel to Southampton to catch our boat, makes it sound like the IOW ferry does it not? Then we are cruising around and about, such fun! I shall indeed look like a fashion plate from Merchant Ivory, I have stocked up on the cream linen, and of course sun bonnets.

I do not want to make you all pea-green dears, so will let you have little snippets of informatin, as and when.

Has that baby arrived dear Lesley? Did you try the curry?

Teresa dear, the beds are being pushed back to the relevant hospitals soonest, on the way, they will be collecting in tins to help out the needy.

Cherry dear, I am afraid my clothes and packages take preference over yours dear. You may be relegated to the cellar dear. Please do not order anything else from that River company, the recycling company cannot cope with all that cardboard.

I may be back a little later dears, so much to tell you.....................we are booking our excusions too.

Pip Pip
Auntie Petunia

Researching:
At the Wedding Of The Year!

CherryCrumbles
Report
1 Aug 2012 20:47

Teresa dear put those beds back now dear, I dont know when my other hip will be replaced but I shall require a hospital bed to lay in for at least a week, and I believe in planning well in advance.

Well Petunia dear, your departure day draws closer and closer. We shall miss you dear
(*leaps up and down in sheer excited anticipation).
Who is caring for Tricki Woo? Will you take him with you on the boat?
(*prays that mutt will soon be chasing seagulls for a bit of peace and quiet here).
When shall you be returning dear?
(*plans to bring my scant belongings back upstairs from the cellar).

I am afraid your instructions are a little too late dear, I have just taken delivery of two CDs one by Colm Wilkinson he of the lovely voice, and John Owen Jones he of the lovely voice, also a book called The Help, from which the movie script for The Help was taken. An excellent film that, on a level with Roots, and if you havent seen either Roots, or The Help, I heartily recommend it. Must confess I squirmed in embarrassment at how badly the stolen people and their descendants were treated firstly by the slave traders and then by the WASPs. In The Help, I just loved the way Minnie got her revenge!!

I have just placed a new order, with that River company, for another four CDs which I shall play while the cat is away. I mean, play while you are away. Let me give you a clue : ALL YOU NEED IS LOVE .......... ALL YOU NEED IS LOVE ...... HEY JUUUUUUUUUUUUUDE !!!!! la la la la la la la, la la la la, HEY JUDE!

oh - where are me Moticons gone?????? :-D

CC

Researching:
Family Tree and deceased Ancestors to support. Please give generously.

CherryCrumbles
Report
1 Aug 2012 20:48

aha - one may not be able to see the Moticons, but I remember the symbols :
;-) :-D :-)
see - not just a pretty face !!

Researching:
Family Tree and deceased Ancestors to support. Please give generously.

Diamonds-R-A-Girls-Best-Friend
Report
1 Aug 2012 22:20

Good evening ladies and Allan

Would anyone mind if my eldest had the first hospital bed that becomes available, (CC she could keep it warm for you) delivery on her hay bed could be a little prickly, you could be asking the same as myself delivery what delivery we're still waiting for it :-(

Researching:
The Family

Susan-nz
Report
2 Aug 2012 06:50

Oh dear Lesley,

Hope your daughter isn't getting too uptight with all the waiting? Maybe it's a girl? Mine marches to the beat of her own drum that is for sure..... :-(

CC, if your turn your music up realllllllly loud, I might be able to hear it :-D. You are going to be kept very busy listening to all those sounds. At least with Petunia out of the way, oops, I mean away on her jolly holiday, you can crank up the volume to your hearts content....
I hope you are over your fiasco of t'other day?

Petunia, I hope your packing is coming along? At least on a ship there should be no weight restrictions for your portmanteau?? Do you know, I sailed into Southampton with my Mama and younger blister in 1962 :-D - and out again to come back down under. Apprently my Grandpapa got our arrival time wrong and we sat all day wainting for him to arrive from London :-|. I am not scarrred by that, in fact I have no memory of the whole trip at all, more is the pity.
I hope the onboard entertainment is to your liking, I have heard there are 'nightclubs' on these ships these days!!!

I have this afternoon, mowed our lawns, first time since late April... They are not growing in the winter climes, merely untidy - or they were. I had a chap cut my hedge on Monday. I am still getting over the shock of it all.... May I just say, thank gawd he is not a barber :-D.... I was not amused :-|..

Time to get my dinner into the oven. OH is going to be late and I shall not be waiting - far too hungry for that.

Toodle pip

Susan

Researching:
Ingram, Albeitman, Ross, Casey

Cooper
Report
2 Aug 2012 10:06

Hallo one and all. Auntie dear, FTE is orff next week to start her training for working upon the cruise liners. You may bump into her on route. I will advise her to look out for you.

However I am a little worried. Ifyou are sailing into the seven seas who is organising the Olympics and closing ceremony. I thought it was you? (:

Lesley your Daughters bed is now avalable and Cherrys is the next :)

Did you see the ladies pairs rowing dear. How glad I was that our Countires and Aus were all collecting their medals together. It bought a lump to my throat and a tear to my eye.

Hithering orff to sort out my clothing for a Hollywood syle party we are attending tomorrow


Teresa

Researching:
Helm Tappenden, Kitchen/Kitchin,(London) Cantwell (southern Ireland)

CherryCrumbles
Report
2 Aug 2012 18:44

hello Lesley, am so sorry to hear that Baby is keeping everyone waiting but .... sigh ..... they decide when they want to be born, so perhaps the little one is waiting until after the olympics, to get some peace and quiet :-D Do you have any other grandchildren?

Of course your daughter can keep the hospital bed warm for me, if she doesnt mind laying in it until some time next year ..... !! ;-) and it will probably be the only rest she gets.

CC

Researching:
Family Tree and deceased Ancestors to support. Please give generously.

CherryCrumbles
Report
2 Aug 2012 18:44

Hello Susan *turns the CD up to top volume and the rafters are rockin'. Oh dear what is that banging on the walls. Oh - its the neighbours, hollering at me "turn it down". :-S

I have great misgivings about dear Petunia sailing on the Star White line or even the White Star line ...... A great uncle worked on one of the blue riband ships, cant remember now if it was the Mauritania or the Lusitania. I really think Petunia should just restrict herself to a cruise along the Thames, because if there is a Man Overboard situation she wont have far to swim to the riverbank.

CC

Researching:
Family Tree and deceased Ancestors to support. Please give generously.