General Chat
Welcome to the Genes Reunited community boards!
The Genes Reunited community is made up of millions of people with similar interests. Discover your family history and make life long friends along the way.
You will find a close knit but welcoming group of keen genealogists all prepared to offer advice and help to new members.
And it's not all serious business. The boards are often a place to relax and be entertained by all kinds of subjects.
The Genes community will go out of their way to help you, so don't be shy about asking for help.
Quick Search
Single word search
Genes Extras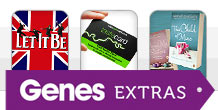 As a way of saying thank you to our subscribers, we have launched Genes Extras. You'll find exclusive competitions and discounts on family history magazines, days out and much more.
Icons
New posts
No new posts
Thread closed
Stickied, new posts
Stickied, no new posts
Auntie Motie a Genteel Tale of Everyday Life.
Profile
Posted by
Options
Post Date

CherryCrumbles
Report
8 Aug 2012 17:18

babies will arrive when they are ready Lesley, I hope the hospital dont make too much fuss and make your daughter nervous.

I think most ancient forests were royal hunting grounds at one time, so Epping probably was. When driving through Epping Forest I've never once seen a deer, although there are plenty of "low flying deer" signposts. However, I once saw a young muntjac deer while driving along one of the A10 link roads. We live in the Lea Valley and its a vast parkland which is being opened up more and more over time, so there are all sorts of wildlife, not just foxes or rabbits. Mind you the foxes seem to be emigrating - into my backyard.

My daughter is a professional DJ now, but this Bloodstock gig is a "special event" for her, and she was thrilled to be offered it. But nothing goes to her head - she has to come here and cut my toenails every few weeks and if thats not a great leveller I dont know what is :-D

CC

Researching:
Family Tree and deceased Ancestors to support. Please give generously.

Diamonds-R-A-Girls-Best-Friend
Report
8 Aug 2012 19:35

CC You are so right babies will only come when they are ready, my old doc always maintained there was no such thing as a late baby :-D

Crikey we are almost neighbours I grew up in Chelmsford before moving to Colchester, The Epping Country Club was one of my favourite haunts when I was much younger and my hubby goes to the dentist is in South Woodford, Freddy Dupree's (dentist) first practise was in Chelmsford, hubby hates going to the dentist but likes and trusts Freddy and would rather drive the 40 plus miles than see some else.

Will your daughter be DJing at the V Festivals?

Lesley home alone this evening OH has gone fishing ;-)

Researching:
Hare London/Essex Preston Devon/Essex Rollinson Birmingham/Essex Driver Essex Gowers Essex Monk Essex

MotownGal
Report
8 Aug 2012 20:21

Good evening Ladies,

Tutty tut, dear Cherry, of course I know the Sullivans are Aussies. Have we not had conversations about Dave, Grace, David, Tom, John, Kitty, Mrs Mangle, Lill and Bert before? Its just that I can imagine dear Upsidedown Susan in one of those wooden bungalows with a picket fence all around. Please leave me to my musings dear, sometimes it is the only thing that keeps me sane!

Of course Babies come when they come..................of course it was different in my day. Nothing was spoken about, and they did speak it was in hushed tones. There was plenty of hot water and towels and not a lot else. The Nurse came along with her Bag, deed done, and then one had to lie in for two weeks. No wonder that the Mama was in danger of all sorts of nasties. Please tell you dear daughter I am thinking of her Lesley.

One knows of a young gel who lives just outside Colchester, she took me shopping there and took me along the little lanes, it was very similar to Brighton. We went to buy a heart-shaped tag for Trickey-Woo in an engravers/boot menders. It was very pretty, but poor old Trickey lorst it within two weeks.

One also has an acquaintance in South Woodford too dear, so small world.

Dear Cherry, might one ask if there are to be cameras at this Festival dear? If so, may I be permitted to see a likeness of your DJ-ing daughter?

I trust that dear Cherry has kept an eye on dear Pat-trish-aaaah today, locking her in her room if necessary. I will not have her making a spectacle of herself...........or me. I have a reputation to keep!

Indeed Teresa dear, it will not be long until we are on the ocean blue. I have commissioned a few outfits as I believe we 'dress for dinner' and I do not want to have to wear the same old thing ALL the time. One has decided not to plump for dear John, but have taken my patronage to Alexander. I know he can be a little off the wall, but I think if I have sufficient spondoolicks, then he will cater to my taste. I fancy a wool crepe for the chillier evenings, and maybe chiffon for the warmer climes. I have doodled a few designs so we will see what we will see.

I am in Stadium right now, I have just seen the 200 meters, golly but they are FAST! I havent moved so fast since, well, since that last ghastly prawn!

Will away now dears, I have to inspect the spikes dears, to make sure they are the correct length.

Putting on my bi-focals
Auntie Petunia

Researching:
Merry Christmas everyone!

CherryCrumbles
Report
9 Aug 2012 09:49

hello Lesley, I have never forgotten the hullaballoo over my daughter being "a week late" and very small, according to the hospital, and I was told - word for word - the baby is too small and something is radically wrong and if I dont go into labour by the weekend I was to go in the next Monday for an "injection" to get me started.

I returned home in shock and went into labour the next day which was a Thursday. The "very small baby" arrived on the Friday, weighing in at 7 lb 6 oz approx, but they took her away to be monitored in ICU for 24 hours then returned her to me saying she was absolutely fine, nothing wrong at all, and not one word of apology for giving me such an unnecessary fright. If it was these days I'd have had no hesitation in writing a letter to make a formal complaint but "that was then" and it didnt occur to me, because few people made complaints against hospital doctors in those days.

I had an uncle and aunt who lived in Woodford Green a long time ago. In those days Uncle collected us to visit him at home, as my parents didnt have a car.

Also a long time ago ..... I was married by then though ..... I had friends who often went to the Epping Country Club and we were invited to go there but we couldnt afford the ruddy drinks. I was also offered a sub on Abba tickets (by the same friends) to see the band live, and here too I declined because I knew my budget wouldnt allow for the cost of the tickets. Gaberdene coat and no smalls, that was us. (I cannot say All fur coat and no knickers, I dont think its allowed). It is one of my life's regrets, that I never got to see Abba on stage.

What are the V festivals? Dau is under the wing of Mick Monsta, at the moment, I think its Monsta and not Monster.

CC

Researching:
Family Tree and deceased Ancestors to support. Please give generously.

CherryCrumbles
Report
9 Aug 2012 09:56

I am so glad we have cleared up the question of The Sullivans dear Petunia. I thought you were having a senior moment there, you see, I didnt realise you were just being allegorical. I am so glad you are keeping sane. But perhaps sane should be paying his or her own way?

Believe me Petunia dear you do not want to see a photograph of my daughter. But she is on Facebook in all her tattooed glory ....... and there is a picture of her boots on her radio station "wall". At least her boots are not covered in tattoos with a different hair shade every week. But I say nothing ..... I remember what Jimmy Savile was like although in comparison to today he was quite tame really.

I once edited a photograph of her, removing all the tattoos, and emailed that picture to her as a reminder of how she used to look in the pre-needle days. She was not amused. I was !! :-D

Please excuse the banging thumping and hollering in the background. Its not Mrs Berry in the pantry with the gardener. It is Pat rish aaah in her room, I persuaded her to lie down for a little while and take a nap, and as soon as the door was closed I turned the key to lock her in. Now, I put the key in a safe place and as soon as I remember where that safe place is I will let Pat rish aaaah out of her room.

*wondering if there are any spare keys .......*
CC

Researching:
Family Tree and deceased Ancestors to support. Please give generously.

Cooper
Report
9 Aug 2012 10:44

Halooo one and all,

Such goings on everywhere, the Olympics, poor Susans dog and hedge, Lesleys grandfruit and Cherrys Daughte.

V is on in Chelmsford at Highlands park Cherry dear. Many fruits from this area wander up the road for a day or a camping weekend. Those who do not like the facilities often wander home again for showers and fresh clothing from their Mamas and wander back orff up the road again to join the crowds! Its only half an hour or so up the A12 from here. FTE, is not attending this year due to training etc etc. I dont think the Niece or Nephew fruit will either. My SILs Ma and Pa live near to the venue so they sit in the garden and hear it all for free anyway :)

I have been at paid toil and had visitors hence my absence over the last few days. We are orff on our hols to Wales at the weekend. Grandmama and Gradpapa will be house and FTE sitting. FTE does not need sitting but will not see the Gs for some time so they are spending a bit of time with her here.

Any news Lesley, a good curry and pineapple usually help with the babay movement. FTE was three days late and FTY came bang on time:) It is his 14th bitrthday on the 14th. Maybe your grandfruit to be will be a birthday buddy. FTE has many birthday buddies including Prince William :)

The Holywood party was wonderful, I won the movie quiz and got an Oscar. In fact all the guests got an Oscar for various reasons. I dressed as an extra complete with full skirts, long gloves and a fake fur mink! I was the driver of the evening and drank mocktails darlings :)

Orff now to get the chores done and pack for the good old British weather.

Yours wandering out to the garage to look for wellies

Teresa

Researching:
looking foward to FTEs return in three weeks time :0)

Diamonds-R-A-Girls-Best-Friend
Report
9 Aug 2012 18:37

:-D :-D :-D Baby Emilie was born this morning at 10.20 without intervention :-D

She weighed 8lb 1

Mum and babe doing well, dad looks exhausted :-D

Researching:
Hare London/Essex Preston Devon/Essex Rollinson Birmingham/Essex Driver Essex Gowers Essex Monk Essex

CherryCrumbles
Report
9 Aug 2012 19:57

weeeheeeeeee ! WELCOME TO EMILIE !!!! and congratulations to the proud parents and grandparents.
*hands cigars and champers around*.

But how did you manage without us, being as we were all boiling water and counting fluffy white towels and folding terrytowelling diapers. You should tell your son in law - if women had the first baby and men had the second baby ... there would be a third, but never a fourth !!

Well done to all concerned Lesley, and (((hugs))) from me to the new momma and kisses to Emilie.

CC

Researching:
Family Tree and deceased Ancestors to support. Please give generously.

CherryCrumbles
Report
9 Aug 2012 20:11

hello Teresa, am I to take it that the V concert is a smaller version of Glastonbury?

We noticed you were absent but you are excused. Wales eh? The lovely land of Y ach y da, and bara brith. Forget the diet, and treat yourself to some Siocled. Ride in a tacsi. Meet the pobol bob tro. Is Dietlau ar y sgrin. Whereabouts in Cymru will you be staying?

Does FTY mind the Grandies overseeing the proceedings? or do you have a budding rebel on your hands? I bet FTE is getting quite excited now, not long to go.

I have a birthday buddy - Lisa wossit that actress wot was married to Bernard Jewry better known as Alvin Stardust, but in a previous incarnation was Shane Fenton with his Fentones (ooops showing my age). Lisa and I were actually born in the same hospital if the gossip column was right about that, and I have often wondered if our respective Mamas were in adjoining beds. I have a couple of other birthday twins who are ladies I "bumped into" in the course of doing the family tree research, no relation, just fellowette researchers.

Congratulations on your Oscar, does he look like Bette Davis' uncle?

*toying with the idea of dining at the Ritz and asking for a Mocktail ... I wonder what I would get ..... probably thrown out.

CC

Researching:
Family Tree and deceased Ancestors to support. Please give generously.

MotownGal
Report
9 Aug 2012 20:15

Enters the thread to the sound of Cliff Richards.

CONGRATULATIONS DEAR LESLEY, TO THE PROUD PARENTS, AND MOST OF ALL WELCOME TO DEAR EMILIE.

Oh dear, I am all overcome with emotion. Wipes the corner of my eye with a lace edged hankerchief.

As Cherry so rightly said, why did you not call us? I was boiling kettles and Cherry was ripping up sheets and folding towels. Well done to all.

Teresa dear, we was thinking of sending out search parties for you, but we know how hard you work, so if you are missing, we generally surmise you are toiling away. I am sooooo pleased you enjoyed your party, and you won an Oscar? I hope you gave an acceptance speech thanking your Mama and Papa, your Aunts and Uncles, Grandparents and Uncle Tom Cobley et all. Have a lovely holiday dear, if you do not get back to us.

Now dear, Upsidedown Susan, I think we read in the papers about something happening in Enzed? Was it another earthquake? You seem to have a few shakes around and about down there.

I am sitting in the back of Georges' limosine as I speak. On the bloooooberry of course. I am exhausted with the activity today at the Games. Such a success in the Dressage. Such wonderful horses, so very clever, dancing to music. Wonderful.

Do you know, all our winners never seem to stop smiling. All their hard work has paid off handsomely. Hip Hip Hooray to them all.

We are now turning into the drive of Motie Towers, and I am sure I can hear shouting. As I step out of the car I look up to the garrett and I can see dear Pat-trish-aaaah banging at the window. I do hope she does not break the window, that leaded glass it very expensive to replace.

She is mouthing something at me, I can see her saying something, but cannot quite make it out. Hang on, she has written something on paper, and is holding it to the window.

Sharp intake of breath.

Cherry has locked me in and thrown away the key!!!!!!!!!

Oh really? We will see about that...................after all................blood is thicker than water.

Rolling my sleeves up as I march up the front steps
Auntie Petunia

Researching:
Merry Christmas everyone!

Susan-nz
Report
9 Aug 2012 21:09

CONGRATULATIONS Lesley on the arrival of baby Emilie. A long and happy life to her..

Petunia, I hope they were not your best towels that CC was ripping up :-D.. Oh deary me. Has Patrishaaa stopped wailing yet? Did she not have long enough tresses to lower herself gracefully from the tower window? Err, long tresses and graceful, perhaps not. ;-).

Hello Teresa, have a lovely holiday in Wales. OH and I loved the little bit that we saw in May, so beautiful. We shall return someday.

My fruit has just been over for my assistance in holding down the puppy to put in the eye ointment, what a mission, nothing that a few 'treats' can't fix. said puppy was in the dog house yesterday, literally and figuratively. Her loud and continous barking , led one of the neighbours to call noise control :-(. Oops. Fruit was out of town all day for a job and puppy objected to being home alone.

Yes we have some more volcanic activity. Tongariro decided to give a wee belch, the first time in over 100 years. We didn't get any ash as it travelled east instead of northward to us. White Island (off the coast in the Bay of Plenty) is also showing signs of activity. :-D.

Well I never, the sun is shining today. Shame I shall be at work and stuck inside :-P.

Did you see our Kiwi House in London had a bit of an explosion and fire... No one injured thank goodness. Tis a gathering place for Kiwi Olympic followers. I did see they imported a mega amount of a certain NZ beer, it has nearly gorn :-D...
Well I don't suppose it was imported to look at was it.

Looks like our Black Sticks are playing your gels in the Hockey for a bronze. Might I be so forward to wish our girls well, they have done extremely well throughout the competition. ( you have enough medals already ;-))

Toodle pip for now,

Susan

Researching:
Papa.

CherryCrumbles
Report
9 Aug 2012 21:49

*expostulates*

Petunia dear, I distinctly heard you saying this :

"I trust that dear Cherry has kept an eye on dear Pat-trish-aaaah today, locking her in her room if necessary. I will not have her making a spectacle of herself...........or me. I have a reputation to keep!"

when you contacted us via your bloooberry before, so please do not blame me for what happened, or for Pat rish aaah's misconstruance of the situation. I did NOT throw away the key. I put it in a safe place. And we all know about "safe places".

Anyway - what about all the times you have locked me in my room, with Tricki Woo on guard, and swanned off to St Jumbos or to the Sisters of Perpetual Misery. Did I bang on windows? Did I write defamatory notes? No I didnt. I sat quietly and waited patiently.

(*thinks ....... then again, I wasnt virtually kidnapped and replaced with Tricia .... oh dear.)

Hummmppphhhhh I suppose I will now have to stitch up all the sheets and towels. Shame, those monogrammed ones would have been just right to line a drawer with, for the baby to sleep in.

CC

Researching:
Family Tree and deceased Ancestors to support. Please give generously.

CherryCrumbles
Report
9 Aug 2012 21:57

hi Susan, I knew there was something I meant to mention - the volcano in the North Island was on our news. I hope no one was hurt. Houses can be repaired, cars can be bought, but people cannot be replaced.

I didnt know about the embassy though because I havent had time to switch the news on and OH is now hogging the lounge TV. I am sorry this has happened.

What a shame the puppy barking caused a neighbour to call Noise Control. I presume you and said neighbour arent friends? Stick some pins in a bit of wood to get your own back, LOL. Did your fruit get the job?

CC

Researching:
Family Tree and deceased Ancestors to support. Please give generously.

Susan-nz
Report
10 Aug 2012 06:12

Hi CC,

Kiwi House is a cafe/pub started up for Kiwi's in London to go for a bit of home, not our Embassy...

Fruit works freelance and contract so more often than not, travels to jobs.

Puppy went to the Vet today, back Monday to check eye. Vet thinks an op is on the cards. There is damage on the eyeball so they will take excess skin from under her eye and lift it up over the eye ball and stitch to keep the eye closed to help healing :-S. Fruit is mortified. ...

Our news is telling us that Tongariro is causing concern, :-D. Three scenarios:
1: eruption was a one off
2: another similar eruption - steam
3: if the magma rises and pushes through the shallow surface, we could be in for a bit of fun....

As for White Island, the ash spewing forth is currently at a low level.. may it stay that way I say.

Can I come and stay at yours please :-D.



Researching:
Papa.

Diamonds-R-A-Girls-Best-Friend
Report
10 Aug 2012 18:19

Good Evening.

Thank you all for your congratulation messages, champers and cigar, I would have been more than pleased to have everyone involved in the delivery, fruit and partner I think must of had other thoughts we were not informed of any developments only of the birth. :-( :-)


CC yes the V Festivals are similar to Glastonbury as Teresa said there is a festival in Chelmsford another in Stafford they are run in conjunction, I remember the first time I saw our eldest first tattoo she was getting out of the car and as she bent I saw it and said WHAT is that on your back, nothing was her answer, funny sort of nothing.

Hope you have a lovely holiday Teresa.

Oh dear Susan are you very close to these erupting volcano's? I hope your puppy recovers sufficiently over the weekend and doesn't need the operation.

Auntie Petunia have you had another busy day at the Olympics did you manage to see the ladies synchronised swimming, such elegance, I do hope you have a quieter welcome home this evening :-D

Lesley

Researching:
Hare London/Essex Preston Devon/Essex Rollinson Birmingham/Essex Driver Essex Gowers Essex Monk Essex

CherryCrumbles
Report
10 Aug 2012 19:24

sorry Susan I thought you were using "an endearment" for the NZ embassy. I didnt know there was a Kiwi House cafe at all but as you know I am living in an olympic-free zone.

Having said that - there is much excitement in the area where I live because one of the medal winners is a local girl. Its made the local district paper.

I hope the puppy wont need surgery but if it comes to that fingers Xd all goes smoothly.

I didnt realise how serious the volcano eruption was, the news report I saw was only a brief mention and I thought it was a one off.

Well - of course you can crash at my pad, if you dont mind sharing the bed in the box room with The Cat ... not to mention her litter tray. You can get up at 3 am to let her out of the window when she starts squealing for the garden. LOL

One night, a week or so back, I woke up at 3 am to go for a wee walk across the landing. The cat also woke up and started demanding to go out. I trained her to exit via the back bedroom window, to save me going downstairs. So I told her No and got back into bed. She retaliated by using her litter tray and stinking out the entire house. Even Sleeping Beauty couldnt have slept thru that stench.

CC

Researching:
Family Tree and deceased Ancestors to support. Please give generously.

CherryCrumbles
Report
10 Aug 2012 19:30

hello Lesley and how is the little one today? I expect she is ruling the roost already. Ignore all the experts and let baby have a dummy. If babies dont have a dummy they will find something else to suck on. Dummies can be taken away. Thumbs can not. Have you been able to visit Emilie yet?

Sighs ..... I do not understand the need of the younger generation to indulge in tattooing. Its all right for Jolly Jack Tar, and some male rock stars, but ..... its not feminine is it. I dont understand my daughter at all.

CC

Researching:
Family Tree and deceased Ancestors to support. Please give generously.

MotownGal
Report
10 Aug 2012 20:23

Wheezes onto thread, and flops into chair...............

I have been in that dratted Swimming Pool all day, and I think that chlorine has gawn to my chest. I am never very good around the Pool, and I have never ventured to do what that male swimmer suggested in the Pool either. Our local pool has some chemical in it that when a small person decides to add to the volume, it turns blue...............

Now I really must take you to task dear Cherry, I KNOW I said to lock her in, but really! Did you actually think I meant it? Well, of course you did dear, or you would not have done it................it took me a couple of hours to calm the poor hysterical wreck down. Time that I do not have at my age!

Long tresses dear Upsidedown Susan? Pat-trish-aaaaah has barely a fuzz on her noddle. Not since she went orft to where dear Teresa lives, and took part on that Festival, and returned with her head shaved, multiple piercings and tattoos. Albeit henna ones.

Do point me in the general direction of Kiwi House dear. You know I like to do my bit for International Relations. Now that I have my tikki I am sure to be welcomed with open arms.................... I can commiserate with them how few medals they have won in the Olympics. But of course we cannot compete at the Rugby with your All Blacks.

Or course we are now rehearsing the Closing Ceremony. And what a show it will be. I may even join Sporty, Baby, Ginger, Scary and Posh on stage. They can call me Old Spice. Titters.

I trust that dear little Emily is thriving Lesley dear. She probably has the 'talcum powder' smell already. Such a lovely smell. Give her a kiss from me. I have plucked my whiskers today.

The nights are drawing in already dears, all the tall buildings are lit red with the setting sun. The London Eye is lit too. They are currently displaying red, white and blue on the radius. Gosh we are all so proud.

Standing to attention and singing Land of Hope and Glory
Auntie Petunia





Researching:
Merry Christmas everyone!

Diamonds-R-A-Girls-Best-Friend
Report
10 Aug 2012 21:33

Hello Auntie Petunia you are so right the evenings are drawing in :-( Oh dear auntie please do not let those girls call you old what about The Spice (of live) :-D

Susan well done to your NZ ladies for wining gold in sailing :-D tongue in cheek of course as they beat GB :-|

Hello CC
We met Emilie yesterday afternoon in hospital then again this afternoon at home when I dropped the pram off :-D ME biased not at all but she is a beautiful baby:-D
I absolutely do not understand the fashion of tattooing especially on females. :-(

Lesley

Researching:
Hare London/Essex Preston Devon/Essex Rollinson Birmingham/Essex Driver Essex Gowers Essex Monk Essex

Susan-nz
Report
10 Aug 2012 21:46

CC, I shall pass on sharing the boxroom with your moggy if you don't mind :-S....
My OH has threatened our two if they get a tattoo... Don't know what he thinks his threat will acheive, he has barely raised his voice to them in nearly 30 and 25 years... It was left to me to be the 'baddie'. I doubt our female fruit will get herself adorned, diamonds are more her thing. However the male is making noises about it and I won't be at all surprised to see a bit of ink imbedded in his skin :-D. My brother has my maiden name crest on his arm. Here and across the pacific, the old methods of tattooing are still carried out and they look very painful indeed.

Petunia, I quite agree with you about swimming pools, the stench of chlorine is quite too much after a long period of time and the humidity does play havoc with ones hair.
Please do visit our Kiwi House, I don't know the exact address, just ask the bin men, wherever they have collected a HUGE amount of empties is probably where you should head :-D. I must warn you though, kiwi blokes and bloke-esses don't drink warm beer - ever. *** shudders at the thought ***.
I hope Patrishaaaa has quietened down now? Perhaps you should do like they do to budgies and throw a cloth over her head??

Without wishing to sound miffed, we have won 12 medals in total, four gold, three silver and five bronze. Our lady sailors won the gold overnight and our bmx lady won a silver. For a small population we do very well. Sadly our hockey girls were beaten for bronze but they have played out of their skins this Olympics so should hold their heads up high.
I was saddened to hear one of our track athletes apologising for not winning a medal. No apologies needed, crikey, not everyone makes an Olympics, let alone a final :-).

How is baby Emilie ? Melting hearts I bet. Two of my closest friends have grandchildren, I used to think I could wait for a new enfant to grace our family, now I know I shall be singing from the roof tops if ever I am so fortunate. Imagine being able to spoil a child and then hand them back to their parents. Karma ? ;-)

I hope everyone is as happy and healthy as they can be, have a lovely weekend,

toodle pip
Susan



Researching:
Papa.