General Chat
Welcome to the Genes Reunited community boards!
The Genes Reunited community is made up of millions of people with similar interests. Discover your family history and make life long friends along the way.
You will find a close knit but welcoming group of keen genealogists all prepared to offer advice and help to new members.
And it's not all serious business. The boards are often a place to relax and be entertained by all kinds of subjects.
The Genes community will go out of their way to help you, so don't be shy about asking for help.
Quick Search
Single word search
Genes Extras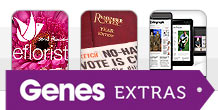 As a way of saying thank you to our subscribers, we have launched Genes Extras. You'll find exclusive competitions and discounts on family history magazines, days out and much more.
Icons
New posts
No new posts
Thread closed
Stickied, new posts
Stickied, no new posts
WDYTYA - New series
Profile
Posted by
Options
Post Date

Barbinsglos
Report
14 Sep 2012 14:30

Just digressing slightly and following on from Janet

My father in law born 1904 went to work down the mines at 14. He saw accidents injuries and even death to his work mates. He was a miner until he had to give up through sickness at 60 and died of the respiratory disease Silicosis at 66.

Hard life and a hard man, bless him

Merlin
Report
14 Sep 2012 14:37

Janet, in WW1, They used miners to dig tunnels under the enemy lines then filled them with explosives and blew them up, sometimes they were unlucky an the Germans blew there tunnels up first and entombed them.Very brave men,a generation lost.For What??

Researching:
Vlad the Impaler and Dracula. Wend,Prickly,Island,GG.+CC.+DIZZY & Mersey.

Janet
Report
14 Sep 2012 15:33

I suppose the point I was trying to make was that people suffered so much in 'peacetime' down the pit and were just trying to earn a living and comparing it to the trials of war which in the case of the WDYTYA had featured in two of the stories but considered a background of mining wasn't deemed 'interesting' enough to feature as a story in the case of Michael Parkinson.

I haven't any family from a mining background but I have been to look underground at the mining museum and thought about the men/women and children who spent their lives making money for the owners and the conditions they endured. -jl

Researching:
Mellors of Fulstone- Haighs of Fulstone- Haighs of Horbury -Fowlers of Sheffield -Ashton/Acomb of Keighley-Broadheads of Mearhouse-Nixons of Bradfield- Hopwood of Dewsbury and Elland-Procter/Proctors of Malham

ChrisofWessex
Report
14 Sep 2012 17:10

Glad we were'nt the only ones - at a point during the maternal g.father I realised I was leafing through a magazine and OH had gone asleep!

Most unusual as he usually finds it as interesting as I do.

Roger
Report
14 Sep 2012 22:16

Well this weeks story was a good history programme, but I have like all of us family members who were out there but most did not come home.

But us trying to find records like he go it is like looking for a needle in a haystck, after the 1940 fire.

So he was lucky in some respects.

GoldenGirl1
Report
19 Sep 2012 10:22

A nudge as a reminder for tonight. ;-)

Emma

GlitterBaby
Report
19 Sep 2012 12:30

Yet another programme around military theme

Researching:
PLEASE DO NOT: send me information concerning your thread on the board as it should be posted on your request where all members can see it. PLEASE DO NOT: ask me for help with lookups as they should be placed on the boards to get the best possible result. PLEASE DO NOT: open your tree just because I have posted information on your thread as I will not be related. THANK YOU. Researching Carter, Cass and Walker in England. Researching Caven, McKill, Sutherland and Will in Scotland.

maggiewinchester
Report
20 Sep 2012 01:12

Not one military theme in tonight's programme

What an amazing woman Elizabeth Braham was!!
If I was Alex, I'd want to know which house Rosa was in charge of, and would look at the occupants of all the other houses (and scan any newspapers) to see if they were bawdy hoouses or rented out to families - and if rented to families,how many per house!!! :-D :-S

Researching:
Dad, about 1942

WoodfortheTrees
Report
20 Sep 2012 09:11

Well I had to laugh as Alexs gggrandmother Elizabeth Braham was involved with a Mary Ann Dalton the same name as my gggggrandmother but I do not think they are the same person

+++DetEcTive+++
Report
20 Sep 2012 09:53

This one was both informative and entertaining - her reaction when she realised the 'proffession' of her grt x n grandmother was priceless!

I'm fairly certain that one of the witnesses at the marriage of an n x aunt is the same on one of mine (Official from the Grt Synagogue) , so today's task is to re-watch that segment with the cert to hand

Researching:
I am NOT an employee of GR, just a paying member. Any advice, guidance or suggestion offered is given in good faith.

JustJohn
Report
20 Sep 2012 09:59

Mrs Braham. The Cynthia Payne of the Victorian era. Strange how we are keen to criticise (rightly often) a mill owner for profiteering from his girls, yet seem to think this lady was a great entrepreneur rather than a criminal who should have had her assets seized and finished her days in Holloway.

I am really ashamed of two of my ancestors. One came over from Germany and rid Ireland of peasants in early 17th century. Another was involved on edges of slavery. Both had extensive estates and some titles and honours, but I am so ashamed of them.

Yet Alex last night (who seemed a nice enough girl but have never before seen her in my life) seemed to show inappropriate glee that her ancestor had got wealthy ruining so many lives of clients and staff alike. :-S :-S

The photographer was a fascinating subject and it reminded us of that wonderful band of women who raised healthy and happy families after the tragedy of WW1. Probably all of them dead now, but plenty of children and grandchildren who still remember them fondly.

Researching:
Boanerges of Caesarea

ButtercupFields
Report
20 Sep 2012 11:17

Well I thought it was a very good programme and I would have been very proud if my ancestor was the enterprising Elizabeth who showed she was a shrewd and clever woman who was left alone to bring up four children. There were worse things than running a house of ill repute, in my opinion, and I was full of admiration for this woman.

GoldenGirl1
Report
20 Sep 2012 11:20

Well i enjoyed last nights programme. Very interesting and as I've
learn't over the years not to be judgemental of anything I find out
whilst researching my or anyones' ancestors.
What would I have done in their shoes??

Next week William Roache.

Emma

JustJohn
Report
20 Sep 2012 12:01

BC Am amazed that you think there are worse things that the "oldest profession". I am not sure I agree with that at all, and I am a man arguing with a lady.

Any profit from anything illegal that belittles the humanity of others is wrong. Fagin was wrong. Drug dealers are wrong. In 100 years, would you be praising a drug dealer for his entrepreneurial spirit.

But, for me, prostitution is even lower down the scale. It is on a par with slavery even.

Wonder why her husband died in 1827? So young.

Researching:
Boanerges of Caesarea

Barbinsglos
Report
20 Sep 2012 12:57

Firstly I enjoyed last nights episode

Who knows what a mother would do to keep her fatherless children fed and housed. In those days there wern,t benefits to be had

Anyway John

Prostitution low and on a par with slavery??????

If it wasn,t for MEN there wouldnt be any prostitutes Get it :-)

♥Deetortrainingnewfys♥
Report
20 Sep 2012 13:12

Really enjoyed last nights programe.

Elizabeth: Was she to take the alternative route and try and bring up 4 children on her own without money. She used her initiative and did well from it. Of course, if it had been 2012, I would not have thought it a good course in life to take, but things ARE different now.

Interesting that she had the first house recorded in 1827 (the year her husband died). Perhaps he was like a modern day pimp? and ran the house with her! Then again, it was in her name - but who else would he have left the house too?

It was nice to see her looking after her grand-daughter Rosa.

As for Alex's reaction to Elizabeth's profession - Mol Flanders came to mind!

Can't wait for William Roach next week.

Dee

Merlin
Report
20 Sep 2012 14:18

I think that prostitution was Legal in those times.The programme was good,a little bit about WW1,her relative got killed, the rest was a laugh. I wonder if Bill Roach will have it in there that he was an Officer in the Arab Legion,? as for lots of things being wrong :-D it was,nt Eve eating the Apple it was Adam for trying to eat a Pear. :-D :-D

Researching:
Vlad the Impaler and Dracula. Wend,Prickly,Island,GG.+CC.+DIZZY & Mersey.

Roger
Report
20 Sep 2012 22:42

I did not enjoy the first half hour as we have had WW! in nearly all of this series up to now in one form or other.

It got miles better then.

But we have to remember her profession was legal in those days.

Also I was very surprised they thought Rosa was Lewis Child, was she as if one of her daughters was in the profession and he had a child out of wed lock she would have had the surname of her grandmother.

But at first Lewis was spelt Louis then Lewis so in some instances to me it did not add up.

JustJohn
Report
20 Sep 2012 22:52

According to Wikipedia, prostitution per se has always been legal, Merlin. Quite right. But doing it on the street has been a criminal offence since 1824. And running a brothel has always been an offence too. So Mrs Braham was breaking the law.

Yes I thought it was the best of the series - and very interesting. The photos from the photographer looked excellent, and he certainly played a major part in saving many lives in WW1 and was a real hero. The brothel was certainly a world I knew nothing of (pleased to say). But I would have been mortified to find someone like that in my ancestors. And what would Detective's ancestor have thought as she went about her business in the synagogue - just at the time when early Jewish immigrants were trying to establish themselves in late Georgian and early Victorian society? Families like D'Avigdor-Goldsmid, Disraeli, Nigel Lawson's gt gt grandfather etc.

Researching:
Boanerges of Caesarea

SueMaid
Report
20 Sep 2012 23:06

How very judgemental you are John. I never judge my ancestors - life was so very different to what it is today.