General Chat
Welcome to the Genes Reunited community boards!
The Genes Reunited community is made up of millions of people with similar interests. Discover your family history and make life long friends along the way.
You will find a close knit but welcoming group of keen genealogists all prepared to offer advice and help to new members.
And it's not all serious business. The boards are often a place to relax and be entertained by all kinds of subjects.
The Genes community will go out of their way to help you, so don't be shy about asking for help.
Quick Search
Single word search
Genes Extras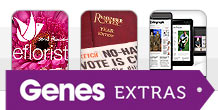 As a way of saying thank you to our subscribers, we have launched Genes Extras. You'll find exclusive competitions and discounts on family history magazines, days out and much more.
Icons
New posts
No new posts
Thread closed
Stickied, new posts
Stickied, no new posts
"The Big Freeze" 50 Yrs ago
Profile
Posted by
Options
Post Date

Budgie Rustler
Report
6 Jan 2013 09:47

January 1963 coldest month of the 20th Century.

I remember it only too well, I got married January 19th that year.
Below is a Googled run down plus a Youtube video, for those fortunate to miss all the fun. :-)

January 1963...
Much of England and Wales was snow covered throughout the month. The country started to freeze solid, with temperatures as low as -19.4 °C at Achany in Sutherland on 11th. Freezing fog was a hazard for most of the country.

In January 1963 the sea froze for 1 mile (1.6 km) out from shore at Herne Bay, Kent, BBC television news expressed a fear that the Strait of Dover would freeze across. The upper reaches of the River Thames also froze over, though it did not freeze in Central London, partly due to the hot effluent from two thermal power stations, Battersea and Bankside: the removal of the old multi-arched mediaeval London Bridge, which obstructed the river's free flow, and the river embankments, make the river less likely to freeze in London than in earlier times (see River Thames frost fairs). The ice was thick enough in some places that people were skating on it. Icicles hung from many roof gutterings; some of these were as long as a metre (3 feet, 3 inches).

February 1963...
more snow came. It was also stormy with winds reaching Force 8 on the Beaufort scale (gale force winds).
A 36-hour blizzard caused heavy drifting snow in most parts of the country. Drifts reached 20 feet (6.1 m) in some areas and there were gale force winds reaching up to 81 mph (130 km/h). On the Isle of Man, wind speeds were recorded at 119 mph (191 km/h).

March 1963...
The thaw set in during early March; 6 March was the first morning of the year without any frost anywhere in Britain. The temperatures soon soared to 17 °C (62.6 °F) and the remaining snow rapidly disappeared.

http://www.youtube.com/watch?v=xAQ3Wg-I6gw


Researching:
If my written words are not to your liking, then please dont read them.

Brenda from Wales
Report
6 Jan 2013 09:54

Remember it only too well...
First winter on the West coast of Wales on sea front.
Had 4year old and 1 year old.The sea froze.Had been told how mild the climate was there.
Had to melt snow to boil up nappies on the Aga.
Relatives had come for Christmas and couldn't get back home for weeks.


+++DetEcTive+++
Report
6 Jan 2013 09:55

I was still at Primary School. We've got a photo of me and a friend leaning against an iceberg, and I can remember seeing them float down the river Medway.

The Welfare Officer said that our Village Primary School had better attendence rates for that period than the school in the nearest town. A different friend was brought to school on her father's tractor.

Wellie boots, wrap up warm, and we just got on with it, none of this namby pamby 2 inches and you don't send your children to school.

Researching:
I am NOT an employee of GR, just a paying member. Any advice, guidance or suggestion offered is given in good faith.

JustJohn
Report
6 Jan 2013 09:58

Weather forecast is for it to be colder before next weekend :-( :-(

Funny cos I remember thinking snow came very late in 63. My dad had a paper shop, we had 16 rounds to get out and papers did not arrive till about 10am (compared to usual 6am). And all paper boys went to school for 9am - no health & safety then. All schools remained open.

Customers were all as sympathetic as customers in Pwllheli Spar, so dad, me and the milkman (who managed to finish his milk round at 8am) all got stuck in and got all Sketches and Heralds and Morning Stars (plus Mirror, Mail, Express) out to our customers by 4pm.

I remember having no voice at all after the first of my 5 or 6 rounds, and it was very difficult to deal with all the complaints - usually, "I expect my paper before breakfast and will change my newsagent" :-( :-( The only reply they got from me was hot air :-D

Researching:
Boanerges of Caesarea

Guinevere
Report
6 Jan 2013 10:11

It was freezing over Christmas and into the New Year. We were with my grandparents in Wales and my dad rushed home straight after Christmas, afraid our house would freeze up - which it did.

He got it repaired by the time we got home, though.

Meanwhile in Wales my grandfather tore up old sheets to wrap around our boots so we didn't slide down the terrace when going to the shops.

Gwynne

Researching:
Lowestoft and North Suffolk, Monmouthshire, Breconshire, Somerset

AnninGlos
Report
6 Jan 2013 10:52

Yes remember it very well, no central heating and a 14 month old baby. Luckily had a big coach built pram which was pushed/dragged to the shops to get food. But we survived.

Researching:
Photo Luke 9 months. Researching Somerset, Dorset, Hampshire, Derbyshire, Staffs, Devon, Glamorganshire. Ingram, Masters, Tamblyn, Knight, Warner, Bate, Allen, Riggs, Dominey, Duffin

maggiewinchester
Report
6 Jan 2013 11:08

Oooh yes, I remember it well.

We (mum, dad & 4 children) were living in a smallish caravan in Lossiemouth - on the north east coast of Scotland :-| :-|

We woke up to find the snow covering the caravan, it was a few feet deep, wonderful insulaton. Only problem was, the toilet was outside, and caravan doors open outwards!!!
Being the youngest, (I was 6) I had a potty to use during the night - everyone else had to go outside. .........

Except they couldn't. :-S

Eventually we were dug out, and had a week off school :-D

Researching:
Dad, about 1942

MR_MAGOO
Report
6 Jan 2013 11:12

I remember it too..........was so cold.....no central heating just more coats on the bed :-(

Here's a video .....

http://youtu.be/cl4pJwcE7JI



MR_MAGOO
Report
6 Jan 2013 11:17

This is 1960's............

http://youtu.be/tokDh7MsTMI

maggiewinchester
Report
6 Jan 2013 11:41

Mr Magoo, the first clip (Scotland 1963)was when we had a train service


:-D

Researching:
Dad, about 1942

Sharron
Report
6 Jan 2013 11:44

Uncle Bill was working on the farm and they were delivering the milk and bread on the tractors.

There is one hamlet right down near the sea and when he took her bread to one woman she complained that it was not the one she had ordered!

I do remember the icicles hanging off the roof of the school corridor one winter,I think it was before this.The big boys were sent out with shovels to get the icicles down and we thought they were lovely to suck.

They were brown,the roof was asphalt,birds and probably rats walked about on that roof and every one of us lived!

Harry
Report
6 Jan 2013 12:18

A camellia was then considered an exotic plant. I had bought one and it was covered in frost and ice.

A friend visited us and said that my plant had 'had it'. It is still going very well all this time later.

It's owner is not doing quite as well.

Happy days

Sharron
Report
6 Jan 2013 12:31

Doing better than mine then.

Budgie Rustler
Report
6 Jan 2013 12:37


Greetings Harry,

nice to see you`re still knocking about on the boards matey.

Researching:
If my written words are not to your liking, then please dont read them.

BrianW
Report
6 Jan 2013 13:19

I was in the sixth form and the school was 6 or 7 miles away by bus.
The school stayed open and I don't recall a pupil or teacher not getting in.

Researching:
Sherwood (Kent); Jesson (London); Worboys (Herts)

Merlin
Report
6 Jan 2013 13:51

Brian, we were a Hardy lot then,just had to get on with it.

Researching:
Vlad the Impaler and Dracula. Wend,Prickly,Island,GG.+CC.+DIZZY & Mersey.

BarneyKent
Report
6 Jan 2013 14:01

In East Kent it started snowing on Boxing Day. There was still snow piled up by the sides of the road at Easter. I had to drain the car radiator every night - the AA warned that anti-freeze may not work !!!!!!!!!!! .

Sport was decimated.

There were no National Hunt horse racing events between December 23rd and March 7th, 94 meetings were cancelled.

Coventry City should have played Lincoln City on 4th January in the FA Cup. The match was postponed 14 times. It was over two months later before Coventry finally won on March 6th.

I remember the sea freezing, my mate and I actually walked across the very uneven frozen ice at Whitstable.

The worst bit was trying to keep warm at night in the days before central heating. Everyone went to bed almost fully clothed. jumpers, socks, and extra blankets and overcoats over the bed. Brrrrrrrrrrrrrrrrrrrrrrrrrrrrrrrrrrr................


JustJean
Report
6 Jan 2013 14:08

I too remember it all, although I saw most of it out of the window of the maternity ward , I was in there for most of feb through to March waiting the arrival of my daughter, before I went into hospital I had been in bed at home , on doctors orders, having suffered three miscarriages, I was confined to bed,
I saw the snow come and go, she was born on the 1st of March, so that pleased my mother who was Welsh....and us too :-D :-D

Jean x

Bernard
Report
6 Jan 2013 14:15

I spent three weeks thawing out water pipes with a Generator. Some days I had problams to get home for snow drifts. Six AM untill nine PM most days.

VIVinHERTS
Report
6 Jan 2013 14:20

I was nearly 6 and we had not long moved into a brand new council house. One coal fire to heat the the through lounge. My dad, being and electrician, fitted an electric fire in the bathroom. That was it - no central heating. Extra blankets and coats were piled onto our beds and we all had hot water bottles.

The builders had a shed next to our house and used to knock the door for fresh water to boil for their tea as their standpipe was frozen.

My mother took me to school everyday but the ice made the walk treacherous.I can still remember sliding and falling over on one bad corner which was on an incline.



Researching:
Researching Tucker in London/Australia. Cliff in U.S.A. Fuller, Eaton & Sa(u)nders in Bedfordshire. Turner, Morley, Blythe & Webb in Cambridgeshire/Suffolk. Want in Hertfordshire.