General Chat
Welcome to the Genes Reunited community boards!
The Genes Reunited community is made up of millions of people with similar interests. Discover your family history and make life long friends along the way.
You will find a close knit but welcoming group of keen genealogists all prepared to offer advice and help to new members.
And it's not all serious business. The boards are often a place to relax and be entertained by all kinds of subjects.
The Genes community will go out of their way to help you, so don't be shy about asking for help.
Quick Search
Single word search
Genes Extras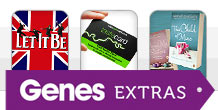 As a way of saying thank you to our subscribers, we have launched Genes Extras. You'll find exclusive competitions and discounts on family history magazines, days out and much more.
Icons
New posts
No new posts
Thread closed
Stickied, new posts
Stickied, no new posts
WHO IS OR WAS YOUR FAVOROT POLITITION
Profile
Posted by
Options
Post Date

JohnLovesFletcherofMadeley
Report
3 Apr 2013 09:36

There have been some wonderful orators - Churchill, Tony Blair, John Redwood, Roy Hattersley, Michael Portillo, Tony Benn, Arthur Scargill, Mo Mowlam, Kenneth Clarke, Nye Bevan, George Thomas, Gwynfor Evans, Lloyd George, Dafydd Elis Thomas.

There have been some great leaders - Clement Attlee, John Smith, Alex Salmond, Martin McGuiness. Just to clarify last one, I hated him intensely a few years ago but think he has done more in Northern Ireland for peace and community harmony than anyone (even Gerry Fitt). But willing to be told I am talking through my nose :-)

William Ewart Gladstone remains my favourite politician - a man 100 years ahead of his time :-)

Researching:
Whatever Rose says

RolloTheRed
Report
3 Apr 2013 08:51

Barbara Castle, no question
- honest, started to get women treated properly at work, reversed the carnage on the roads.
She also tried to bring in a new approach to industrial relations which was squashed by James Callaghan and his Luddite cronies. We are still suffering Jim's poor choice.


Researching:
Rollo Rognvaldsson, Roger de Busli, Eu, Wath upon Dearne, Rutland, Framland

Robert
Report
2 Apr 2013 19:42

Yes, OneFoot, John Smith would have saved the Labour Party and saved us from Tony Blair.

John Smith gained respect and admiration from all sides of the House.

Chrissie
Report
2 Apr 2013 18:59

I agree with others about Mo Mowlam, Shirley Williams, Tony Benn and John Smith. All MPs who I think of as having integrity

BrianW
Report
2 Apr 2013 18:47

John Redwood: came out with a lot of sense and wasn't afraid to speak his mind.

Researching:
Sherwood (Kent); Jesson (London); Worboys (Herts)

LollyWithSprinklez
Report
2 Apr 2013 18:10

Mo Mowlam
Tony Benn
Michael Foot
Clair Short

John Smith - We lost the best Prime Minister we never had when he died

Harold Wilson - He spoke with truth and interrogatory

Enoch Powell - Absolutely Not :-(

Edit: Integrity - Not Interrogatory.........Senior moment :-(

KittytheLearnerCook
Report
2 Apr 2013 18:05

I liked Mo Mowlan, she worked so hard to help secure a resolution to the troubles in Northern Ireland, despite her brain tumour.

I always thought she was straight talking and wondered why the oily Peter Mandleson was ever thought fit to take over from her *shudders*

Researching:
Brockhurst Newman Pelham Parsons West Sussex

Guinevere
Report
2 Apr 2013 17:57

Shirely Williams
David Owen
Tony Benn
Claire Short
Dennis Skinner

Enoch Powell right? I don't think so.

http://www.telegraph.co.uk/news/uknews/immigration/9349376/Enoch-Powell-was-wrong.html

Quote "What's wrong with racism? Racism is the basis of nationality." unquote

Researching:
Lowestoft and North Suffolk, Monmouthshire, Breconshire, Somerset

Chrissie
Report
2 Apr 2013 17:41

I liked Clare Short. I quite admired Thatcher too in some ways but I would never have voted for her and I think she did a lot of harm.

I have no time for Enoch Powell at all and I don't think he was right in his rivers of blood speech

LilyL
Report
2 Apr 2013 13:54

Porkie Pie, I agree with you - I too admired Margaret Thatcher. I think she was a remarkable woman especially as she was a woman completely in a man's world, (and what pompous chauvanist men they were!!) Of course she got things wrong, we all do, but by god she batted for Britain, and fought this countries corner, again in the face of patronising, sometimes bullying MEN!! compared to today's 'crew' on all sides of the political spectrum, she was head and shoulders above them both in conviction and courage. As for Enoch Powell, I think realist is a word that comes to mind, not racist. A brilliant man, and again with deep convictions.
I agree too, that politicians should have had to work in the real world before entering Parliament, just to give them a taste of life outside the 'village'!!

Mayfield
Report
2 Apr 2013 13:48

I liked old James Callaghan, don't quite know why just seemed quite a nice bloke to me.
As Porkie_Pie says Enoch powell at least had the guts to stand up and say what he felt while in office. It really pees me off when ex Home Secretaries, senior police, army officers and church ministers, start spouting about everything thats wrong when they did nothing while they had the clout!

Mayfield.

Researching:
Moribus facit homo,

ChrisofWessex
Report
2 Apr 2013 13:45

Enoch Powell for reasons already given here. His biography by Andrew Roth made an impression on me - printed in late seventies.

Churchill - His gift for oratory and for inspiring the people when we needed it.

Margaret Thatcher - for having more backbone than her Cabinet
in April 1982.

Yes all made errors, everyone is human.

Rambling Rose
Report
2 Apr 2013 13:39

I have a great deal of respect for Tony Benn , one of the last 'conviction' politicians I think. ( Interesting to read about his grandfather also)

NolllaigShona
Report
2 Apr 2013 13:11

Jeremy Thorpe

DazedConfused
Report
2 Apr 2013 12:51

Tony Benn and the late John Smith

I personally believe that no one should be allowed to become a politician/member of parliament for any constituency until the are at least 25 and they must have had a 'real job' for 'real wages' in the private sector as well so they know what life is like in the Real World.

Far too many career politicians who have no idea what life is like outside of their cosy environment.

Researching:
We are all of us in the gutter, but some of us are looking at the stars. Oscar Wilde New avatar, my dad age about 3/4 months, could have been worse, it could have been the awful nude on a rug!!

Porkie_Pie
Report
2 Apr 2013 12:31

I may not agree with politicians like Enoch powell but i did admire him he never changed his beliefs unlike politicians today who are led solely by public opinion polls and don't have any beliefs of their own.

I no most wont agree with me but My favourite was Margaret Thatcher even though she got it wrong on some things "no one is perfect" i believe she had more courage to follow her beliefs than any of today's lot.

Roy



~`*`Jude`*`~
Report
2 Apr 2013 12:27

Linda....l like your comment.....

"So right Dizzi shame other mps did'nt beleive him but you only have to go down to southall to see what he ment."

l certainly don't like politicians of today!!

jude



Researching:
Meninsky, Menin, Heather, Pettit, Butler, Ratcliffe. Russia.USA, Sussex,Kent, London.

OneFootInTheGrave
Report
2 Apr 2013 12:17

Some were destined to be Statesmen others Politicians, all we have today is Politicians :-|

Researching:
After a lot of thought I have added William Reid & Janet Cunningham to my tree as the parents of Richard Reid who was born 1802 in Old Monklands. I have also added Richard's 7 siblings, that said, I would really like to find information about William & Janet, including details of their births and marriage.

Julia
Report
2 Apr 2013 11:54

One Foot, I so have to agree with you about John Smith. We lost more than a politician when we lost John Smith. We lost a human being, in touch with the common man, the voter.

Julia in Derbyshire

Researching:
Turner Cambs/.Northants, Singapore and Penang,Trengrove Singapore and Penang, Arnull (Champion Race Horse Breeders & Trainers 'Oleander')Germany and Denmark

OneFootInTheGrave
Report
2 Apr 2013 11:50

The only politician I had any faith in was John Smith the Leader of the Labour Party and MP for Monklands East.

He was someone I knew and respected, he had that unique combination of integrity and humility, sadly he died in 1994 and we lost someone who could possibly have changed the face of politics for ever.



Researching:
After a lot of thought I have added William Reid & Janet Cunningham to my tree as the parents of Richard Reid who was born 1802 in Old Monklands. I have also added Richard's 7 siblings, that said, I would really like to find information about William & Janet, including details of their births and marriage.