General Chat
Welcome to the Genes Reunited community boards!
The Genes Reunited community is made up of millions of people with similar interests. Discover your family history and make life long friends along the way.
You will find a close knit but welcoming group of keen genealogists all prepared to offer advice and help to new members.
And it's not all serious business. The boards are often a place to relax and be entertained by all kinds of subjects.
The Genes community will go out of their way to help you, so don't be shy about asking for help.
Quick Search
Single word search
Genes Extras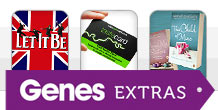 As a way of saying thank you to our subscribers, we have launched Genes Extras. You'll find exclusive competitions and discounts on family history magazines, days out and much more.
Icons
New posts
No new posts
Thread closed
Stickied, new posts
Stickied, no new posts
The cost of Margaret Thatcher's funeral?
Profile
Posted by
Options
Post Date

Mayfield
Report
14 Apr 2013 11:07

There will be extra security required, other state occasions require security from terrorist attack, this one also may need riot police available to deal with oiks who just want to have a riot and grab a new TV into the bargain!

I agree that some kind of memorial service is suitable, but not the full state job we are paying for.

Mayfield,
As I have said before just dump me head first in the wheelie bin when I go funerals are a rip off.

Researching:
Moribus facit homo,

SheilaWestWilts
Report
14 Apr 2013 11:01

What Hayley said :-D :-D <3

Researching:
Gloucestershire, Dorset, Hampshire, Derbyshire, London, Lithuania, Russia

+++DetEcTive+++
Report
14 Apr 2013 11:01

As the taxpayer is responsible for most of the cost, then IMO a large Memorial Service should suffice.
There is a danger of setting precedence. It wasn't as if she was a figure head who united the country in a time of International conflict/war.

Researching:
I am NOT an employee of GR, just a paying member. Any advice, guidance or suggestions offered is given in good faith.

JohnLovesFletcherofMadeley
Report
14 Apr 2013 10:55

Gwynne and Vera are right, in my view. It was always going to be a major event. But it has been made political. And if you feel it is over the top and too expensive, you are criticised heavily.

And it should have been up to Mark and Carol to decide what was best. Will Major, Brown, Cameron, and Blair all now expect Ceremonial Funerals costing us £10m and hereditary honours for their children?

I have written down my wishes for my funeral and left a copy with my solicitor. But if my wife and children decide otherwise, I am not going to challenge them after death, am I? They will do what is best at that time, and I am sure will take my wishes (not my commands) into account.



Researching:
Whatever Rose says

maggiewinchester
Report
14 Apr 2013 10:47

As far as I'm concerned, if she wanted a particular type of funeral, fine. But she/her family should be paying for it.

Unless I pay for it myself, I'm sure the tax payer won't pay for anything more than a pauper's funeral for me.

Researching:
Clyde & Clyde!!! (my gorgeous grandsons - obviously the younger one drew the short straw!)

Muffyxx
Report
14 Apr 2013 10:45

Stands with Hayley and Ann :-D

Researching:
All comments made by me are all mine unless otherwise stated. Any resemblance to real persons, living or dead, or real life events unless otherwise stated is purely coincidental.

SparklingAnninGlos
Report
14 Apr 2013 10:40

I'm with Hayley. :-)

Researching:
Poinsetta Researching Somerset, Dorset, Hampshire, Derbyshire, Staffs, Devon, Glamorganshire. Ingram, Masters, Tamblyn, Knight, Warner, Bate, Allen, Riggs, Dominey, Duffin

Hayley Empress of Drama
Report
14 Apr 2013 10:37

High fives Vera ;-)

Researching:
Same as Muffy says ;)

Guinevere
Report
14 Apr 2013 10:31

No added security, from what I've read, Roy, it was already in place in case of terrorist attack from one of several terrorist groups who would love the publicity.

There are going to be some heads of state there from other countries - they have to be protected.

My personal opinion is that it should never have been agreed. She made it clear what she wanted but I don't think it should have been given.





Researching:
Lowestoft and North Suffolk, Monmouthshire, Breconshire, Somerset

vera2010
Report
14 Apr 2013 10:27

I do agree about the cost of the added security Roy but then if there wasn't so much hype about the whole thing then the reaction of certain members of the public could well be more muted.

I have never been a believer in following the wishes of the deceased when it comes to funerals. It should be at the discretion of those who are left behind to arrange things that both meet the requests of the deceased and the current situation at the time be it political or financial.

There now and I said I had forgotten it already.

Vera

Researching:
McIntosh, Bruce, Munro and Fraser

Porkie_Pie
Report
14 Apr 2013 10:20

I think the estimated cost of the "funeral" is one thing but my main point I would like to add is, How much of that estimate is for ADDED security because of the actions of a very small minority?

Not knowing the true figures it's hard to say but the trend of so few costing so much in this country continues

My personal opinion if the funeral was planned several years ago and she agreed with it she should be given the funeral that she was led to believe she would receive

Roy



vera2010
Report
14 Apr 2013 10:16

I've forgotten it already Hayley.

Vera

Researching:
McIntosh, Bruce, Munro and Fraser

Hayley Empress of Drama
Report
14 Apr 2013 10:07

I personally have gone passed the point when I don't actually care, I just hope its soon, so they can lay the poor women to rest her family can find closure and the country can get back to normal, when I say normal I mean whinging or whining about something else, all these protests and carrying on I find cringeworthy and disrepectful. Whatever you feel she did or didnt do/for/to this Country no one can change anything it happen 20 odd years ago its now history. If you dont want her to have a big funeral , tough luck it is going to happen wheather you like it or not. I suggest to the people it is bugging the shit out of, to focus on something else and forget it. :-D

Researching:
Same as Muffy says ;)

LilyL
Report
14 Apr 2013 10:06

Although I have made no secret of my support and admiration for Mrs Thatcher, I too consider this amount of money and hype way over the top, and yes, a memorial service, wherever, I believe would have been much more appropriate and certainly less provocative. As you say Linda, the country can't be THAT broke!!!!!!

Linda
Report
14 Apr 2013 09:59

Could'nt agree more with you Jude, next they will be making her a saint, and I for one don't think the country is that broke.

Researching:
Wells Ealing and E/W Ilsley Webbs H/Wycombe Lambourns E/Ilsley Deacons E/Ilsley Cannings Derry

~`*`Jude`*`~
Report
14 Apr 2013 09:39

A memorial service would be much more appropiate and less costly and provocative. l think what they are doing is horrendous!!

jude

Researching:
Meninsky, Menin, Heather, Pettit, Butler, Ratcliffe. Russia.USA, Sussex,Kent, London.

OneFootInTheGrave
Report
14 Apr 2013 09:19

If the estimates of the costs of the funeral of Margaret Thatcher are to be believed it could turn out to be the most expensive funeral for a politician since the state funeral of Sir Winston Churchill in 1965, and it has been reported the tax-payer will pick up the largest part of the bill.

Excluding Margaret Thatcher, since the end of the second world war this county has seen the death of 9 Prime Ministers and I think I am correct in saying that Winston Churchill was the only Prime Minister to be given a state/ceremonial funeral, the 9 Prime Ministers were:-

Stanley Baldwin
Clement Attlee
Winston Churchill
Anthony Eden
Harold Macmillan
Alec Douglas-Home
Harold Wilson
Edward Heath
James Callaghan

It appears the funeral arrangements were drawn up several years ago and that the leaders of the two main political parties were involved in the planning of it.

My question is should this be a full ceremonial funeral, a state funeral in all but name, given that we are in the middle of a period of austerity and that the government keeps telling us there is no money. Would not a memorial service in Westminster Abbey or St Paul's Cathedral have been more appropriate and less costly and provocative.

This is not intended to be a political post so can we please avoid the "for and against Thatcher bashing" we have seen on other thread - Thank You

Researching:
After a lot of thought I have added William Reid & Janet Cunningham to my tree as the parents of Richard Reid who was born 1802 in Old Monklands. I have also added Richard's 7 siblings, that said, I would really like to find information about William & Janet, including details of their births and marriage.