General Chat
Welcome to the Genes Reunited community boards!
The Genes Reunited community is made up of millions of people with similar interests. Discover your family history and make life long friends along the way.
You will find a close knit but welcoming group of keen genealogists all prepared to offer advice and help to new members.
And it's not all serious business. The boards are often a place to relax and be entertained by all kinds of subjects.
The Genes community will go out of their way to help you, so don't be shy about asking for help.
Quick Search
Single word search
Genes Extras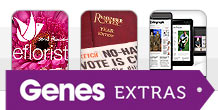 As a way of saying thank you to our subscribers, we have launched Genes Extras. You'll find exclusive competitions and discounts on family history magazines, days out and much more.
Icons
New posts
No new posts
Thread closed
Stickied, new posts
Stickied, no new posts
TROLL SPOTTING
Profile
Posted by
Options
Post Date

Jonesey
Report
2 Jul 2013 10:50

Attention all Troll spotters.

Listed below you will find details of some of the tactics used by Internet Trolls who lurk in the shadows of forums and social websites where they deliberately try to disrupt normal proceedings. You may recognise some ploys that have been used on GR's message boards recently.

THE SEVEN DEADLY SINS OF TROLLING AND WHY THEY ARE SO EFFECTIVE

Digressing from the topic at hand, especially onto sensitive topics. Not necessarily overtly argumentative, this tactic frustrates its targets with its pointlessness and circularity. Digression onto sensitive topics triggers the strongest reactions.

Hypocriticising, especially for a fault that the critic then displays him/herself. A simple tactic, often this is pedantic criticism of grammar, spelling or punctuation in a post which itself contains proof-reading errors to provoke exasperated responses from others.

Shocking others by being insensitive about sensitive topics or explicit about taboo topics. This appears to succeed mainly due to the strength of feeling provoked by the deeply personal and extraordinarily hurtful nature of the troll's insensitivity. It triggers a desire to retaliate that is stronger than the desire to deny the troll the satisfaction of a response.

Antipathising, by taking up an alienating position by asking pseudo-naive questions, for example. This tactic is heavily reliant on deceiving the group it is aimed at and covertly manipulates egos, sensitivities, morals and feelings of guilt, usually to trigger emotional responses. It can also create moral dilemmas.

Endangering others by giving dangerous advice such as encouraging risky behaviour. A trolling strategy designed to masquerade as help or advice while actually causing harm and/or forcing others to respond to prevent harm. It relies on the target's social responsibility and moral obligation.

Aggressing others by insulting, threatening, or otherwise plainly attacking them without adequate provocation. This is open and deliberate aggression without any clear justification with the aim of antagonising its target into retaliating.

Crossposting - sending the same offensive or provocative message to multiple groups then waiting for the response. The message sent by the troll in this tactic is totally off topic and irrelevant. This deliberately careless 'spamming' tactic can result in potentially thousands of users being inundated with unwanted or irrelevant messages.


N.B.
The best course of action when a Troll is spotted is to ignore their posts entirely since Trolls crave attention and lack of it encourages them to go back down their hole.

P.S.
This post has been referred for review twice and twice GR have reinstated it as it's content does not breech any of GR's terms and conditions. Whoever referred it previously wasted both their own and GR staffs time. If for whatever reason you were contemplating referring this post please don't as it will only result in you becoming frustrated when it is reinstated. Thank you.


Researching:
Don't put off until tomorrow doing what you can do today. If you like doing it today you can do it again tomorrow. Be kind to your children for it is they who will decide which care home you end up in.

DazedConfused
Report
2 Jul 2013 10:56

Well said.

I know that I have now decided not to open posts made by certain people on here. If only for my sanity.

We know they post for effect yet we still get suckered in.

We not me anymore. I have seen the light.... :-)

Researching:
We are all of us in the gutter, but some of us are looking at the stars. Oscar Wilde New avatar, my dad age about 3/4 months, could have been worse, it could have been the awful nude on a rug!!

Rambling Rose
Report
2 Jul 2013 11:00

:-D :-D :-D

All of the above , but especially number 3. I find that one hard to ignore, because it hurts people who don't deserve to be hurt and who perhaps will not or can not 'fight back' for themselves.

PricklyHolly
Report
2 Jul 2013 11:02

Hello Jonesey..........Nice to see you, to see you nice.

You didn't take my advice on the face lift then!

:-D

Prickles. x

Researching:
If i don't see you through the week............I will see you through the window.

KittytheLearnerCook
Report
2 Jul 2013 11:06

With you there Rose............. :-)

Researching:
Brockhurst Newman Pelham Parsons West Sussex

Paula+
Report
2 Jul 2013 11:08

Extremely helpful Jonesey. Thank you.

KittytheLearnerCook
Report
2 Jul 2013 11:13

Can those of us who aren't Trolls be given a name too please.......what is the opposite of a troll in one word??

*thinks hard* :-)

Researching:
Brockhurst Newman Pelham Parsons West Sussex

Porkie_Pie
Report
2 Jul 2013 11:14

All those traits have been displayed on GR of late,

But i'm safe, I have my spray:-D

Roy

Porkie_Pie
Report
2 Jul 2013 11:18

KittytheLearnerCook opposite of a troll is a llort

Edit; A llort is a counter-troll aka reverse-troll. one who trolls a troll.


Roy




Joy Kentish Maid
Report
2 Jul 2013 11:40

I will not feed those that I perceive to be trolls :-)



Researching:
Sadd - Suffolk, Newton - Buckinghamshire, McCusker - Galway and Fermanagh, Brooks - London, and many others

Kay????
Report
2 Jul 2013 11:43


and the biggest Trolls are those that respond to presumed Trolls.




OneFootInTheGrave
Report
2 Jul 2013 11:49

Excellent post Jonesey - when I joined this site I honestly did not expect to find Trolls on it - learning fast and now avoiding posts by certain people on here as doctor says I have to keep away from things that raise my blood pressure.

Researching:
I am researching the Wotherspoon family from the Old Monkland & Barony areas of Scotland and the Clusker family originally from Ireland who moved to Uphall; Broxburn; Fife areas of Scotland. I am also looking for help in finding details of the marriage of Thomas Wotherspoon born 1901 in Scotland & Josephine Moore born 1907 in Ireland. So many Wotherspoon's and deciding which ones are related to me is a nightmare.

Paula+
Report
2 Jul 2013 12:06

Joy I am with you on that one.

Mayfield
Report
2 Jul 2013 12:11

We need Big Billy Goat Gruff !

Mayfield. :-D

Researching:
Moribus facit homo,

LadyScozz
Report
2 Jul 2013 14:05

Well said Jonesey!

I have also seen the light (got sunnies on now) and I won't take the bait again.

My granny used to say "rise above it"..... :-D Not easy to do sometimes, but it's best in the long run.

<3

Edit: Just wondering when a troll is going to report some of this thread! :-|

Researching:
Anzac Day 25 April ~ We Will Remember Them

Tecwyn
Report
2 Jul 2013 14:45

Excellent Jonesey.

Must admit I do occasionally read the threads, or posts of the trolls, though I know it's bad for my blood pressure and well being.

I have however, so far resisted the temptation to respond, in an effort to not feed their ego.

My hands are often numb from sitting on them :-)

Tec :-)

KittytheLearnerCook
Report
2 Jul 2013 14:54

Troll threads are easy to spot............the view figure is far higher than the number of posts :-)

Last night and today have been lovely, long may it last :-D

Researching:
Brockhurst Newman Pelham Parsons West Sussex

♥†۩ Carol Paine ۩†♥
Report
2 Jul 2013 15:12

Trolls need feeding to exist, just DO NOT feed them.

Renes
Report
2 Jul 2013 15:13



KittytheLearnerCook


( LIKE )


Jonesey

(LIKE) (LIKE) (LIKE)


GlitterBaby
Report
2 Jul 2013 15:15

Feeding time at a Zoo can be a great experience

Researching:
PLEASE DO NOT: send me information concerning your thread on the board as it should be posted on your request where all members can see it. PLEASE DO NOT: ask me for help with lookups as they should be placed on the boards to get the best possible result. PLEASE DO NOT: open your tree just because I have posted information on your thread as I will not be related. THANK YOU. Researching Carter, Cass and Walker in England. Researching Caven, McKill, Sutherland and Will in Scotland.