General Chat
Welcome to the Genes Reunited community boards!
The Genes Reunited community is made up of millions of people with similar interests. Discover your family history and make life long friends along the way.
You will find a close knit but welcoming group of keen genealogists all prepared to offer advice and help to new members.
And it's not all serious business. The boards are often a place to relax and be entertained by all kinds of subjects.
The Genes community will go out of their way to help you, so don't be shy about asking for help.
Quick Search
Single word search
Genes Extras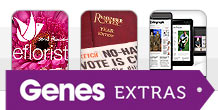 As a way of saying thank you to our subscribers, we have launched Genes Extras. You'll find exclusive competitions and discounts on family history magazines, days out and much more.
Icons
New posts
No new posts
Thread closed
Stickied, new posts
Stickied, no new posts
Food rationing - How would people manage today?
Profile
Posted by
Options
Post Date

Elizabethofseasons
Report
5 Jul 2013 20:37

Dear all

Hello


Almost 60 years ago, people in Britain celebrated the end of food rationing when the sale and purchase of meat and bacon were lifted.


Members of the London Housewives' Association held a special ceremony in London's Trafalgar Square to mark De-rationing Day.

The Minister of Fuel and Power, Geoffrey Lloyd, burned a large replica
of a ration book at an open meeting in his constituency.

The Minister of Food, Major Gwilym Lloyd-George, told a meeting at Bebington in Cheshire he would keep his as a souvenir.

He praised all those traders and organisations that had co-operated with the rationing system.

--------------------------------------------------------------------------------------------------

Rationing began in January 1940 because of difficulties importing food to Britain
by boat during the war, to ensure everyone had their fair share and
to prevent the stockpiling of foodstuffs.


Householders were told they were on the "Kitchen Front" and that they had a duty to use foods to their greatest advantage.

Also, coupons for clothes were introduced.

------------------------------------------------------------------------------------------------------

The black market soon developed while queueing outside shops and
bartering for extra food became a way of life.

--------------------------------------------------------------------------------------------------------

Restrictions were gradually lifted three years after war had ended, starting with flour on 25 July 1948, followed by clothes on 15 March 1949.


On 19 May 1950 rationing ended for canned and dried fruit, chocolate biscuits, treacle, syrup, jellies and mincemeat.

---------------------------------------------------------------------------------------------------------

I remember the shortage of potatoes and bread during the winter of discontent.

Do you think people would manage today if any items had to be rationed?

--------------------------------------------------------------------------------------------------------

Take gentle care
Best wishes
Elizabeth, EOS
xx






+++DetEcTive+++
Report
5 Jul 2013 21:43

It would be very difficult at first; we are so used to just popping down the shops if we've run out of staple items.

Researching:
I am NOT an employee of GR, just a paying member. Any advice, guidance or suggestion offered is given in good faith.

Sharron
Report
5 Jul 2013 21:48

I try to live like that and make a fair bit from Marguerite Pattens books`but I am not that good at it.

I don't think I could cope with egg rationing.

KittytheLearnerCook
Report
5 Jul 2013 21:50

We have an allotment, so would be alright for veg and fruit most of the year, living in the country I could catch rabbits for meat if I was desperate enough and we have plenty of places for fishing nearby.

I would struggle with the cheese and butter rationing though............and no coffee is unthinkable!!

:-0

Researching:
Brockhurst Newman Pelham Parsons West Sussex

eRRolSheep
Report
5 Jul 2013 21:51

I think people would struggle with certain items but what a damn good thread Elizabeth,
Food for thought (no pun intended whatsoever)

Researching:
The Future

Rambling Rose
Report
5 Jul 2013 22:01

I know it would be very hard for me to do without coffee...I get very narky if I haven't got any ;-)



Brenda from Wales
Report
5 Jul 2013 22:04

I could cope....I was 4 when the war started...it was a while before real shortage kicked in...my mum had a pantry she stacked up with tins,sugar,etc.
We grew a lot of veg,fruit was only British,so no oranges,bananas or tropical kind.

Think we were healthier and certainly not obese,even though we did eat dripping on bread and potatoes roasted or chipped in lard.
I remember enjoying my dinners as mum was a good cook and could make a small joint of meat last.!She.made her own bread with yeast bought fresh..not the dry sort.
We made ginger beer.
Dried egg was wonderful when that started coming over from the States.made lovely cakes......we didnt waste...and that has stayed with me,one of my pet hates this throw away society.

StrayKitten
Report
5 Jul 2013 22:06

i rarely eat form home so id do it easy, unless you were rationed for eating out, then id suffer

Researching:
It wasn't me

KittytheLearnerCook
Report
5 Jul 2013 22:06

That's my failing Rose..............I would have to get some chickens as well.

I was born in the fifties and raised on a farm, that is an advantage when thinking about rationing................mother nature provides all sorts of free foods in the course of a year.

Wild berries, including strawberries, mushrooms, nuts, nettles, garlic, horseradish etc.



Researching:
Brockhurst Newman Pelham Parsons West Sussex

Rambling Rose
Report
5 Jul 2013 22:13

I would happily have some chickens for the eggs Kitty, the garden is too small and soil rubbish for growing much veg. I wouldn't miss meat as I don't eat it so perhaps I could have more potatoes to compensate lol.

Nolls from Harrogate
Report
5 Jul 2013 22:16

We would either moan and groan all the time or grit our teeth and get down to it. Think we would need a lot of help to start off with (wonder if I still have my Mum's recipes ?) especially the younger generations who have never had to do without. I know a lot of bartering went on during the war eg a bag of sugar for some tea that was my Mum's main swap she didn't use sugar much but couldn't do without her cuppa. Think it would bring the Country together again (perhaps!) I can remember our staple diet was curried rabbit used to love it not had it (I think) since then. One thing I do remember I used to love marzipan potatoes still don't know how mum made them marzipan seemed to be easy to get can remember it sitting on the counter of the shop like a big round cheese and everyone had their own recipe for the potatoes ....anyone got the recipe?? :-D

Researching:
Gilmour/McSherry/Boyle/Mason/Robertson

ZZzzz
Report
5 Jul 2013 22:17

I think some of the reality programms should be about mending and making do gardening and other practical stuff, I think the younger ones among us might not cope as well because they aren't taught the skills anymore. :-\

Researching:
Frame all over the world just in case? Vos from Netherlands. Nelson and Sowerby from Newcastle. Pickles from Saddleworth and Australia.

GinN
Report
5 Jul 2013 22:23

I think I'd enjoy the challenge at first, but the enthusiasm would probably wear off after a while. How on earth would today's people cope without their fast food?

Researching:
Anything and everything that takes my fancy.

AnnCardiff
Report
5 Jul 2013 22:24

I was three when the war started - sweet rationing was a killer for me :-(

We lived in a little cottage on the side of Caerphilly Mountain overlooking Cardiff - Dad grew all our veg and he had a shotgun so managed to get pheasants, rabbits, hare and pigeons - only down side of that was the row of lead pellets around your plate when you'd finished your meal

Dried egg made lovely omelettes, my Mum was a good cook and could make nice sweets - she was also a crack hand at fiddling the ration books - our grocer was a bit short sighted and after she'd had the weekly rations of sugar, butter etc. he'd mark the ration book with a stamp - she found out that if she got some cotton wool and some Milton she could dab the book and make the stamp disappear, so she could then go back and gt the rations all over again!!! One of her sisters lived in London and she got hold of some emergency raton cards for troops on leave - she gave some of these to my Mum and Mum filled them out in the name of one of her brothers who was in the army and got his rations too!! All these things had to be done to survive - everyone was at it :-D

We also kept chickens for the eggs- I also recall her throttling a couple of next doors chickens - they had loads of them - they were usually feathered and in the oven before the man calld them in for the night :-D Times were hard :-D

Researching:
Breakspears of Berkshire and Cardiff, Williams and Harman of Whitchurch, Melingriffith &Tongwynlais,Glamorgan WE HAVE NO CONNECTION DON'T SEND ME MESSAGES Do not share your tree with me

Sharron
Report
5 Jul 2013 22:25

We don't buy much that is processed which, I suppose, was pretty much how it was under rationing. We came unstuck there recently when I was in bed with something that wasn't just bone idleness for once and OH came in very tired.

There was no pizza base or ready meal in the freezer so one of us (him) had to make something.

Somebody was telling me recently how her mother used to mix a jar of paste (Shippams, naturally, this is Chichester) with mashed potato and fry it as rissoles coated in breadcrumbs.

There are a lot of similar ideas in the Marguerite Patten books which make good meal out of not a lot of ingredients.

Porkie_Pie
Report
5 Jul 2013 22:30

I think the biggest challenge if food was rationed today is not the short supply but how many youngsters could actualy produce a meal from what is available,

Most young families seem to use processed foods and ready meals

I hate waste and only yesterday I made a bacon sandwich for my daughters friend but because she doesn't like any fat on her bacon I cut all the fat and rind off then fried it to extract the BEST bit, you will be surprised how much liquid fat comes out of a very small amount of bacon rind and the dog loves his home made pork scratchings :-D

I used the liquid fat to fry my eggs or do a fried slice

Roy

Nolls from Harrogate
Report
5 Jul 2013 22:31

I think one of our main meals apart from rabbit was lentil soup with a dollop of potato in the middle...nothing quite like it I still make it but never got Mum's recipe for the soup so have never made it as good as hers :-(

Researching:
Gilmour/McSherry/Boyle/Mason/Robertson

GinN
Report
5 Jul 2013 22:37

Actually, Sharron, that recipe for rissoles made from a jar of paste and mashed potato sounds not too bad! :-D

Researching:
Anything and everything that takes my fancy.

ZZzzz
Report
5 Jul 2013 22:45

About 4 years ago my Dad asked if I wanted a brace of Pheasants, I said I don't know if I will like them, he said of course you do you had it a lot when you was a child at home.
Well we never questioned what was on our plates, just ate, unlike some of the children these days.
I'm 60 by the way, my ister in her 40s wouldn't have a clue how to cook some foods.

Researching:
Frame all over the world just in case? Vos from Netherlands. Nelson and Sowerby from Newcastle. Pickles from Saddleworth and Australia.

Sharron
Report
5 Jul 2013 22:47

A lot of the basic foods are becoming difficult to obtain.

Hardly any shops now sell round pudding rice. Rissotto rice serves as well and may well be the same product but it is sold as an ingredient of risotto.

Long grain rice, which was quite exotic when I was growing up, is pretty much universally available now.

Tapioca is hard to find and sago only available in Indian shops as something else.

It is, however, easy to buy a jar of marshmallow fluff.