General Chat
Welcome to the Genes Reunited community boards!
The Genes Reunited community is made up of millions of people with similar interests. Discover your family history and make life long friends along the way.
You will find a close knit but welcoming group of keen genealogists all prepared to offer advice and help to new members.
And it's not all serious business. The boards are often a place to relax and be entertained by all kinds of subjects.
The Genes community will go out of their way to help you, so don't be shy about asking for help.
Quick Search
Single word search
Genes Extras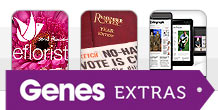 As a way of saying thank you to our subscribers, we have launched Genes Extras. You'll find exclusive competitions and discounts on family history magazines, days out and much more.
Icons
New posts
No new posts
Thread closed
Stickied, new posts
Stickied, no new posts
University, yes or no?
Profile
Posted by
Options
Post Date

Rambling Rose
Report
23 Jul 2013 13:37

some quite interesting points in article (and just on news)

http://www.dailymail.co.uk/news/article-2374411/White-pupils-likely-apply-university-place.html

"White children are less likely to continue their eduction at university than any other ethnic group, official figures reveal.
Fewer than 29 per cent leave school with the aim of starting an undergraduate course – compared with 57 per cent among Chinese children and 41 per cent of Asian pupils.
Black children – once the worst-performing ethnic group in schools – are now the third most ambitious, with an application rate of 34 per cent. "

Why is that do you think?

Is it parents feeling that it may be a 'waste of time' getting a degree when the economic situation is so perilous? better to get a job if there is one? Is it fear of the costs ( or inability to see how they can possibly be afforded). Or is it just a wholly positive statistic ( ie the number of 'white ' applications is still going up, but more encouragement is now being given to ALL groups to go to uni)?

Is this quote true do you think?

'When it comes to British children – boys in particular – there are fixed expectations based on what their parents have achieved. There is more of a view that university isn't for them because they don't come from that sort of background.'


Interested in any views as it is current topic of conversation here, as decisions will have to be made in January, ( or later) where and what Dan will choose to do and to go :-)


Janet
Report
23 Jul 2013 14:01

Hi Rose

I have 4 children, 2 of each, the two girls have been to University, my eldest son has just finished a 3 year engineering apprenticeship, the youngest son is awaiting A level results and hoping to go to University

The apprenticeship has provided my son with saleable skills, paper qualifications following college study, ongoing paid for study to a higher level, even to degree (no debt) ...........and a job, I am very supportive of this route and feel he was lucky to get it.

I actually blame the Blair government for making it the "norm" in tyring to send everyone to university on leaving school, the backlash is against the cost and the fact that it doesn't guarantee you a job at the end of it. Maybe people are thinking I'll get in on a lower rung and work my way up ?

Researching:
Campbell, Page ,Phippen, Alder, Rivett, Beinder, Mandy and Gainsbury,

ChrisofWessex
Report
23 Jul 2013 14:05

The worry I think that those teenagers sitting 'A'levels with absolutely no idea of what they wish to make a career.

In my children's time the easy option was go to uni and then maybe teach. These days 'media studies' seems to be the one.

Nowadays one hears of graduates who are shelf stacking etc., feeling they have perhaps wasted 3-4 years of their life for what? Not to mention the debt they have run up.

I have two g.children - one left uni 6 years ago and was fortunate to get a job (not what she wanted but it paid the bills) and she has since progressed to what she did want but has a debt she is paying off. The other had no intention of having a debt (large or small) and picked for 'earn and learn'.. He became a Chartered Accountant last Christmas as I announced to far and wide!

Were I have to offer advice to a g.child I would ask

1. What do you wish to study?

2. Will it give you opportunies? Is it a worthwhile study
course? Are you likely to change your mind? many do.

3. Would you consider a career of 'earn and learn' -
accountancy, banking, auctioneering, must be many more
worthwhile roads to seek.

4. Write down the pros and cons and think long and hard.


I think that the difference between the higher number of ethnic students and white is that I am led to believe that it is more the norm for the families of these students (and I speak of extended family) all 'chip in'. Cannot see non-ethnic uncles and aunts doing the same. Grandparents will help as best they can!!!!!

eRRolSheep
Report
23 Jul 2013 14:09

We carried out some pretty in-depth research and although it tends to be a geographical thing as well, there is evidence to suggest that there is still very much the attitude amongst white males to "do what their father did" even though it is often no longer possible.

Also, amongst some white groups, there is still a feeling that university is for "posh kids" so there is the snobbery angle too.

It may also be that amongst some ethnic groups, they may be second or third generation immigrants and therefore see how their parents and/or grandparents had to struggle to get where they are so the education ethos and desire to do better is perhaps stronger.

Fascinating subject RamblingRose

Researching:
The Future

ChrisofWessex
Report
23 Jul 2013 14:15

I have just seen Janet's posting and agree re Blair's responsibility.

My husband is a time served engineer and feels so strongly about apprenticeships.

The trouble is we have mainly lost our manufacturing industry.
University is not for all. We all have different skills.

Our daughter wished her son to become a plumber said he would never be out of work. Co-incidentally one of his friends at 16 left college and took up an apprenticeship to a plumber.
At 21 he had begun his own little business with an old van - two years ago he arrived to put in a new boiler for us with a bigger and brand new van.

Your son has just got to be sure he picks what is right for him.

I wish him all the luck in his chosen path.

Rambling Rose
Report
23 Jul 2013 14:28

Thank you Janet and Chris for interesting posts.

It's a tricky one isnt it? My nephew didn't go to uni, but into a job and part time study and is doing well, with no uni debts to worry about. My neice got a job and then went on to uni, with a year to go of that. As a friend suggested, some areas of work you really need a degree to get any further in the field. And same friend's daugher has done uni and a number of very different jobs before setlling on what she really wants to do, which is not what she studied at uni for lol.

My son knows what he wants to do, but there are a numer of routes he can go down so is going to discuss it with tutors when he goes back in Sept.

Errol " the attitude amongst white males to "do what their father did" even though it is often no longer possible." God I hope not lolol ;-)



GlasgowLass
Report
23 Jul 2013 14:35

Have 3 kids, all of who are at ,or went to Uni.
1st dropped out after second year, due to ill health but plans to continue with English and / or Politics on an Open Uni course

2nd graduated with a 1st class honours in Broadcating and Production but could not secure any full time employment in the field.
You are correct Chris, she realised that Media is the way to go and is about to graduate with a Masters Degree in Media.

The youngest is studying for a degree in Animation and I very much doubt that Disney or Pixar will be recruiting in 2yrs time when she graduates

No matter what they do in the future, I must admit that they all thoroughly enjoy/ enjoyed their chosen courses and no one can take that from them.

Had they chosen not to go to Uni, I would still be proud of them.

Researching:
Brannan/ McGrath/ Kerr/ Jordan/ Finnigan NI and Free State. Devlin/ Lamont /FYFE/ Pollock/ Johnston/ Smith... Scotland. Avitar: Photo Collage. Ashton Lane ,Glasgow. By Adrian Brannan ( no relation)

PatinCyprus
Report
23 Jul 2013 14:48

Where I last lived in UK the I'll follow dad, he didn't have much education but he's done alright attitude was everywhere. Many parents passed on their appalling attitudes to education. As Errol said the jobs they wanted where dead or dying off.

Don't get me started on - why educate a girl after 16 attitude that went with it. 1800s attitude in the 2nd millennium unbelievable. :-S

Researching:
Lloyd,Paddock,Cooper,Morris,Rigby West Midlands Salop Worc

AnninGlos
Report
23 Jul 2013 15:31

In the 70s/80s neither of our children wanted to go to Uni (neither of us went). Son had an apprenticeship in IT with GEC, daughter went straight into insurance as an underwriter trainee. Both children subsequently studied and qualified in their chosen field which, coincidentally was insurance for both of them, both have risen to the top (son also did open university and got a degree) in their field although daughter has now decided to leave work at the age of 53 and has a consultancy for a few hours over a year with her company. Son has 500 people working for him and works very hard and travels a lot. Both had a good work ethic instilled into them

Daughters three boys: - eldest went to uni to study engineering, decided the course was not hwhat he wanted and left after a term without incurring any costs, got a temping job (in an insurance office) got head hunted for the IT dept of the same firm, changed firms and is till there having been promoted, about 4/5 years later. Second eldest went to uni, to study for teaching, decided it wasn't for him but went on and got a 2:2 in another discipline (not sure what) worked all the time at uni delivering pizzas, incurred no debt as he borrowed (and paid back) from his parents and didn't overspend, now has a job working in the restaurant in Lakeland in Windermere which he likes. (and didn't need a degree for). Third eldest has just got a 2:1 in archaeology but is taking a year out before possibly doing his masters. He has got a job in an architects office for a year. All the time he has been at uni he too worked as a pizza delivery driver and incurred no debt except what he borrowed from his parents (and paid back.) They all 3 had the work ethic instilled in them by example.

I do think that Asian and Chinese parents instill the work ethic in their children. But I don't necessarily think white parents don't. I know class isn't supposed to exist now but maybe that still comes into it somehow. I was not good enough to take A levels when at school let alone go to un i, but my parents would never have considered uni anyway, much as they could do to understand O levels.

Son's two are younger so who knows, eldest has just taken his GCSEs. :-)

Researching:
Phot Magnolia Batsford. Researching Somerset, Dorset, Hampshire, Derbyshire, Staffs, Devon, Glamorganshire. Ingram, Masters, Tamblyn, Knight, Warner, Bate, Allen, Riggs, Dominey, Duffin

RolloTheRed
Report
23 Jul 2013 15:32

University is not about vocational training for a cushy job.

This is a total misconception which has been pushed by Tony Blair and grabbed by establishments of mediocre educational excellence as a way if getting funding.

At least a half of the current intake of young people are wasting their time and money.

If I had £1 for every application I get from somebody with a BA or MA in Media Studies I would be able to go on a cruise.

The most useful subjects to take a A level for those wanting to be in demand are good grades in pure maths, applied maths, physics and another science subject

OR

enough ability in the arts to get in to RADA or Goldsmith's. Latin, two modern
languages and another arts subject at good grades will also open doors.

The chances of obtaining these A levels at most state schools are poor. Additionally state schools ( not all ) tend to teach to the curriculum, script or whatever and discourage thinking outside of the box. The result is that the student presents poorly in the face to face meetings which determine entry to the better universities.

If you want to go into medicine, law or architecture it helps no end to have a family member already a member. Sad but true.

Otherwise a quality apprenticeship is a better bet than Porterhouse.

The steps to fixing Britain's broken educational system ( which is what drives employers to recruit foreigners are easy enough.

(a) stop using the system as a means of child minding

(b) limit primary class sizes to 25 at most

(c) children cannot learn much after 3pm and need a decent breakfast and lunch

(d) primary schools need a great many more men and a great many more numerate teachers - most primary school teachers have not a clue how to teach number. The unfortunate consequence is Govean educational ideas.

(e) secondary schools need teachers who are interested in and competent in their subject not just looking for a poorly paid meal ticket

The cost of all this is way beyond what the UK wishes to pay. The result will be more and more low paid Brits and more and more immigration.

The only thing I can think of which may change things is that most of what used to be called the middle class ( when it mean more than a leased car and a big mortgage ) can no longer afford a decent school or even the mortgage in the catchment area of the more desirable state schools. They might just kick up enough of a fuss.

cry the ragged country

Researching:
Rollo Rognvaldsson, Roger de Busli, Eu, Wath upon Dearne, Rutland, Framland

Rambling Rose
Report
23 Jul 2013 15:47

Thankyou all for most interesting replies,.I'm not ignoring anyone if I don't respond, just busy at the minute, but will read through properly later. :-D

DIZZI
Report
23 Jul 2013 16:12

I THINK THEY SHOULD STUDY FOR THE JOB THEY ARE AIMING FOR
BOTH THEORY AND PRACTICAL.

Researching:
FINCH+LOCK+WEAVER+HALES+BROOKINGS+MANSFIELD+HOOK+TITCHENER and STEVEN & ISRAEL WEAVER c1735

♥†۩ Carol Paine ۩†♥
Report
23 Jul 2013 18:11

I do believe that some ethnic groups see a university degree, not as a stepping stone to better employment, but as something good parents should push their children to get. I have known of several young adults pushed into studying so hard that they have had breakdowns, thinking that they were bad children, when they failed to get the grades their parents wanted them to get.
It is well publicised that there are many university graduates unable to get work with the subjects they studied.
I personally think it depends on the individual young adult, also what type of career they want to pursue?
Do they need to go to university to get the necessary qualifications to do this?
Would a Modern Apprenticeship programme be a better option?


+++DetEcTive+++
Report
23 Jul 2013 18:11

Its really good news that the number of Black students are applying for University is rising. For so long that segment of society has felt excluded from the University system.

Many other students of what ever ethnic origin have probably read or been told that a Degree doesn't guarantee them a job. Why put themselves in debt to end up in basic paid occupation, if they are lucky?

Although our three all attended, we were unable to fully support them financially and they had to take out loans – this was when the Tuition fees were at £2000? rising to £3000 per annum. Although 2 took part time jobs, one of them had to also take out a bank loan.

The cost of support and tuition could well put off a number of families from encouraging a university education if they can see their children saddled with a massive debt for years.

All three have benefitted from a university education; not only the experience in independent living and budgeting but also (for 2 of them) eventually landing good jobs. The third (the one who did the Masters last year) is still working in a job which does not require a degree, but she is at the top of her pay scale because of it. The fields that they are in or want to get into at a higher level require specific named Degrees.

Now a days, if you want to get into a profession, you do need a Degree. OH took evening classes to gain engineering occupational qualifications and rose to quite a high level before taking early retirement. He did sign up to a few job sites; many of those sent to him are asking for degrees as well as experience.

If they have the ability and the enthusiasm, I'd say 'go for it' for the experience if nothing else.

Researching:
I am NOT an employee of GR, just a paying member. Any advice, guidance or suggestion offered is given in good faith.

SylviaInCanada
Report
23 Jul 2013 21:39

The UK is only catching up to what has been the norm in many universities here for a number of years.

Some disciplines at the local university for example, will be almost entirely ethnic .................. 90 or 95% Chinese or SouthEast Asian, for example, in Business Administration or Computing and IT


What happens here is two-fold ..............

1. Chinese and SouthEast Asian immigrant parents are determined that their children will go to university and will get a degree. Sometimes it extends to them actually determining what degree each child will get ............. number 1 son into medicine, number 1 daughter into Business Administration, number 2 daughter into Law, etc, etc.

And, yes, this does lead to much distress when a child is forced into something they don't want to do. My husband has dealt with many cases of students extremely unhappy in 2nd, 3rd, or 4th year. You then have to give them confidence to oppose their parents' wishes, which is very difficult for them.

We had to laugh at the son who was intended to go into medicine ................. much against his will. Here, medicine involves having a prior degree in another subject. This guy got his degree, applied for university, got an interview, and then when asked "why do you want to be a doctor?", he replied "I don't!!!"

Duly turned down, he then went on to to do an advanced degree in Business Administration (MBA), which is what he wanted to do. He is now extremely successful ........ and his parents are very proud of him!

So, the children do have ways and means of getting to do what they want to do!


2. Secondly, we have the problem of overseas students from these same areas .............. universities like overseas students because they are charged much higher fees than in-province or Canadian. The students come to university having allegedly successfully passed English exams in their home country.

It is entirely possible for a student to get a degree in computing or IT without in any way becoming totally fluent in English.



The only advice we gave our daughter, and that OH gave to students, was to keep your options open for as long as you possibly can. If you change your mind about what you want to do after a year or two of study, you will then be able to change direction.

This means .............. not dropping all "arts-type" subjects when opting for science, or vice versa.


Whatever field of study is chosen ................... I think it is all-important to get that "piece of paper" that shows you have qualifications in hairdressing, plumbing, accounting, etc etc.

Researching:
My father, ca 1926/1927........................................ ......... ............................................................................... To help us and to get better results, please post as much detail as you can, especially name, date(s) and place. Also say what you already know.

Rambling Rose
Report
24 Jul 2013 12:43

Thanks to all for posting , Dan read through them also and found them very interesting :-D

GlasgowLass
Report
24 Jul 2013 12:55

Detective,
We live in Scotland and don't pay tuition fees.
We told the kids that we would support them whilst they were in further education but could only afford this if they lived at home.
We were very fortunate that none of them had to take out a student loan and so far, have graduated debt free.
The one doing a Masters was awarded a scholarship from her Uni ( she didn't even apply for it) which has covered her travel and some other expenses.
(We live in Lanarkshire and she travels to Stirling University)

Researching:
Brannan/ McGrath/ Kerr/ Jordan/ Finnigan NI and Free State. Devlin/ Lamont /FYFE/ Pollock/ Johnston/ Smith... Scotland. Avitar: Photo Collage. Ashton Lane ,Glasgow. By Adrian Brannan ( no relation)

+++DetEcTive+++
Report
24 Jul 2013 16:48

Grinds teeth....don't get me started about English based students & tuition fees :-|

We were one of those families where our joint income exluded any chance of grants......not that they are much to live on anyway.
Whilst the eldest was at Uni the rest of us went without to try and support her. Things were still tight when No 2 went, but with the prospect of No 3 over lapping with No 2, OH took a gamble and got a better paying job as a contractor. If he hadn't, I suspect we'd be living on bread and marg!

Researching:
I am NOT an employee of GR, just a paying member. Any advice, guidance or suggestion offered is given in good faith.