Find Living Relatives
Welcome to the Genes Reunited community boards!
The Genes Reunited community is made up of millions of people with similar interests. Discover your family history and make life long friends along the way.
You will find a close knit but welcoming group of keen genealogists all prepared to offer advice and help to new members.
And it's not all serious business. The boards are often a place to relax and be entertained by all kinds of subjects.
The Genes community will go out of their way to help you, so don't be shy about asking for help.
Quick Search
Single word search
Genes Extras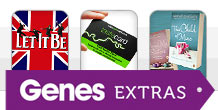 As a way of saying thank you to our subscribers, we have launched Genes Extras. You'll find exclusive competitions and discounts on family history magazines, days out and much more.
Icons
New posts
No new posts
Thread closed
Stickied, new posts
Stickied, no new posts
jack todd or joan omalley
Profile
Posted by
Options
Post Date

was plain ann now annielaurie
Report
18 Oct 2012 20:02

You can search Merchant Seaman records via their website. Just doing a search on Todd in Merchant Navy for later dates gives these results

http://discovery.nationalarchives.gov.uk/SearchUI/s/res?_aq=todd&_col=all&_cr1=bt&_ps=15&_ro=any&_tsj=C10063&_p=1950&Refine+dates.x=52&Refine+dates.y=10

susan
Report
16 Oct 2012 11:12

Hi Sappho,

Had a quick look at John and Jack Todd in 1914 + 5 years in trees, there are quite a few I am going on instinct and am going to try to narrow it down to Todds born in the London area as that is the only area I know he had connections to, May take some time. Still waiting to hear back from National Archives about merchant seaman records.

I appreciate your ongoing support,

Thanks


Sue

Sappho
Report
16 Oct 2012 10:46

Hi Susan I am away from home but I have just had a look at "Search Trees" under J Todd using the date guess year 1914 g/t 5 years this has quite a few Todds John x 2in 1919 and that is as far as I got. Another search option,

Sappho

Researching:
Clifford, von Rimscha, Politov/Politova, von Berg, (Russia, Latvia and Germany) Povey, Turner

susan
Report
15 Oct 2012 18:28

Hi

Just to update you I dont think Ive fully explained who I am looking for, I do know about the O Malley family there are other brothers as well as sisters, but they made it quite clear that they did not wish to converse with me about their Mother. I had to mention Joans name to try and track down Jack Todd as it will only be someone who knows of their relationship that will enable me to trace him. Im still searching various sites for him and will keep trying.

Thanks again for all support and help

p.s I'll get the hang of this in the end !!!

Sue

susan
Report
15 Oct 2012 17:41

Hi Rose

There are 2 daughters 1 was born I think in Ireland the other was born in North London I know their names but do not wish to post them here as they are both still living and I would be worried someone would object to me naming them on this site. The daughter that was born after me was born to another gentleman and has a completely different name.

Thanks


Sue

Click ADD REPLY button - not this link!
Report
15 Oct 2012 16:09

I don't see a daughter for your mother. Was she born in Ireland?

I see a son born 1953.

Rose

Researching:
I am not related to you and I'm not your husband's first wife!

susan
Report
15 Oct 2012 11:19

Hi

I have been looking at the National Archive Records at Kew and trying to see if I can access records of merchant seaman who served after 1941. I have requested info. via website, not sure how long they take to reply. Just thought I would let you know.

Thanks


Sue

Sappho
Report
15 Oct 2012 10:52

Hi Susan

You are doing fine. It isa difficult one, but something may turn up. Your Jack todd if born in 1914 would be in his nineties if still alive.

I think your best bet is the Merchant Navy records to establish if he had a family in England and where they lived. You could Search Trees on this site and use both J and the names Jackand John to initiate your search.
You never know someone may have him on their tree.
Sappho

Researching:
Clifford, von Rimscha, Politov/Politova, von Berg, (Russia, Latvia and Germany) Povey, Turner

was plain ann now annielaurie
Report
15 Oct 2012 09:41

The Merchant Navy records on FMP only go up to 1941 so you need to look at later records - details as my previous post.

susan
Report
15 Oct 2012 09:24

Hi Sappho and other searchers,

Thanks for all your help and support.

My birth mothers name was Joan Nathan and as far as I am aware she was born in Dublin in 1920.

According to my adoption records Jack Todd was aware of my birth and agreed to the adoption. It does state that Joan went to Paddington London during the process of my adoption although the address is crossed out. I know the O Malley family ended up in NW London. I also know Mr O Malley remarried in 1960 in Wandsworth but cannot find out if he had any other children as I dont know any names and Im not sure if they would have any information anyway.

Thanks again for all your help

p.s. Still not 100% sure Im doing this correctly, hope to get there in the end.

:-) :-)

Sappho
Report
15 Oct 2012 02:56

Hi Jax,

I was being constructive not critical. It is quite obvious that some guidance was needed. My suggestions were for Susan. I hope this clarifies things for you.

Did you have something to add for Susan regarding her thread?

Thanks.

Sappho

Researching:
Clifford, von Rimscha, Politov/Politova, von Berg, (Russia, Latvia and Germany) Povey, Turner

jax
Report
15 Oct 2012 02:22

Not sure what you are suggesting Sappho?

The other two threads have been reported so Susan cannot delete them, but GR probably will in the morning

Everything that is needed is on this thread...no need to condense the infomation at all

Researching:
In Essex,Hertfordshire,Cambridgeshire,East and North London and Kent...My lot did'nt travel much

Sappho
Report
15 Oct 2012 01:31

Hello again Susan,

When you come back on to this site you will see the helpers. Just to explain a little more about the names of the helpers. Most are pseudonyms - a nom de plume (pen name).

I hope you do not mind but to help you we need you to helps us and it is important to read the Community Boards - General Boards. Keep to the right side in the first instance and go through the Summary List. This gives you advice on the site and what site is best for your query. It is the advice that is important.

As you have found adoption is a delicate subject and to gain information needs careful treading, anything you put on here can be Googled and read by anyone using the internet. It can work for you and against you so care is needed.

Having read the site information you can proceed with caution.

Now to your thread: If you have adoption papers. The most important thing is to take your time to read what is there and then take from it as much information that will give direction to your helpers on this site.

I have noted three threads. Because you have answered some of the queries on other sites, may I suggest that you condense the information and set it out on one thread, then delete the others.

For example: Keeping the same headings you could proceed with " I was born in Lambeth, London in 1957 the daughter of......... and then adopted. etc. I am sure you get the picture. It will then clarify what you have and what will help the helpers to follow on.

Please note this is advice only and you do not have to action it.

Good luck,

Sappho



Researching:
Clifford, von Rimscha, Politov/Politova, von Berg, (Russia, Latvia and Germany) Povey, Turner

Click ADD REPLY button - not this link!
Report
14 Oct 2012 23:45

So she was actually born Joan Nathan?

Rose

Researching:
I am not related to you and I'm not your husband's first wife!

susan
Report
14 Oct 2012 23:35

signing on for tonight, thanks for all your help so far.

Regards


sue

susan
Report
14 Oct 2012 23:10

Ive searched merchant seaman records on findmypast there is a jack todd who was born ikn 1914 and I know he was around the age of 40 when I was born but all the leads I have followed lead to a Jack Todd who was born and died in Canterbury so cannot see where the London link comes in., I have no way of knowing whether they lived together except for the brief conversation I had with Joans daughter who said that they remained friends, it was also interesting to find out that my birth mother remarried (that is what I was told) but can find no record of that marriage and had a child whom she gave exactly the same christian name and second name as me 3 years later. I do not believe she was married to Jack Todd either as I can find no records to support this although the daugher told me she had married him. Its all a bit of a mystery !!

Thanks for info on old electoral roles would you know how I gain access to these.

Thanks again for all your help

Regards


Susan




Click ADD REPLY button - not this link!
Report
14 Oct 2012 22:43

Did Joan and Jack ever live together? If you have an address for Joan from when you were born, you could look at old electoral rolls to get "Jack"s" correct name.

Rose

Researching:
I am not related to you and I'm not your husband's first wife!

was plain ann now annielaurie
Report
14 Oct 2012 22:19

Which merchant seaman records have you searched? You can order them from Southampton Archives but have to specify an exact name, I believe.

Or you can search, for example, all the men named Todd who were in the Merchant Navy at that time, at the National Archives, as you're not sure of christian name.

susan
Report
14 Oct 2012 21:20

Hi,

My birth mother was married to a Mr O Malley but had an affair with Jack Todd which was the reason I was adopted, unfortunately , I did manage to contact rest of the family but did not do this for a long time because of loyalty to my adopted parents and when I contacted Joan O Malleys family I discovered to my dismay that she had died a couple of months earlier, they were obviously not happy with my sudden appearance. Although I did manage to speak briefly to one of her daughters who confirmed that her Mother and Jack Todd had been together for a brief time. Therefore the person I am really searching for is Jack Todd and I have even searched merchant seaman records around that time , I am reluctant to contact my birth mothers relatives as I do not wish to intrude or cause upset but I am just trying to track down Jack or John Todd, I have found a person I think could be him, but I am having the same problem they gave me some info but stopped as soon as I rev ealed who I was. This is very difficult for me to continue to search because the last thing I want to do is upset anyone, just find a need to find out about my origins, history, medical conditions etc.

I have used this message board as a last hope as I feel if I do not get anywhere I will have to just let things be.

Thanks again for all your help


Sue

I

Click ADD REPLY button - not this link!
Report
14 Oct 2012 20:45

What other info. is on your adoption records that could be useful to us?

Rose

Researching:
I am not related to you and I'm not your husband's first wife!