Find Living Relatives
Welcome to the Genes Reunited community boards!
The Genes Reunited community is made up of millions of people with similar interests. Discover your family history and make life long friends along the way.
You will find a close knit but welcoming group of keen genealogists all prepared to offer advice and help to new members.
And it's not all serious business. The boards are often a place to relax and be entertained by all kinds of subjects.
The Genes community will go out of their way to help you, so don't be shy about asking for help.
Quick Search
Single word search
Genes Extras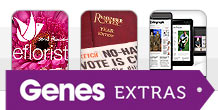 As a way of saying thank you to our subscribers, we have launched Genes Extras. You'll find exclusive competitions and discounts on family history magazines, days out and much more.
Icons
New posts
No new posts
Thread closed
Stickied, new posts
Stickied, no new posts
Finding Anita M Cotterell
Profile
Posted by
Options
Post Date

Karl
Report
21 Jun 2014 12:36

Hi I am looking for help in finding my birth mother Anita Maureen Cotterell.
Anita was born in 1947 (I have a copy of her birth Certificate) in Wolverhampton. Her Father was Alan Roy Cotterell Born 24th December 1918. He Married Nora Gibson (Born 21st May 1919) in Jerusalem on 23rd October 1943.
When I was born in 1963 Alan, Nora and Anita their daughter were living in 17 Byng Morris Close, Sketty in Swansea. Anita was 16 at that time. Alan was a foundry manager at Millbrooks. Anita was married in July-Sept 1968 to Kenneth J Howard in Cardiff and gave birth to a daughter Candice in October-dec 1968. Sadly Candice passed away in the same period. Anita and Kenneth lived at 10 St Johns place in Rhoose until about 1972. The separated and Anita left to be with her parents who had moved abroad ... I was told Africa by her neighbour however I believe it may have been Australia now for the following reason. I have searched for many years (Over 25) but hit a wall when confronted with Africa as little or no paperwork existed that I could find. That is until last Sunday when googling my grandparents names and Anitas I found a webpage called Oz Burials and low and behold Alan and Nora were buried in Mandurah Lakes in Western Australia. Nora passed away on 23rd August 1999 and Alan Roy passed away on 31st August 2002.Both cemetery records state mother and father of Anita. Both records have their exact birthdates so I am certain it is them. I know they lived in 235 Dugan St, Kalgoorlie 6430 Weston Australia in 1977 and then in 1980 they lived in 129 Kilarney St, Kalgoorlie Western Australia. Whether Anita followed them there I do not know. I can not find any divorce paperwork so am not sure if she is now known as either Anita Maureen Howard or has reverted to Anita Maureen Cotterell or indeed she may have re married again and have a completely different name. I am struggling now as I am not sure what to do ... I have enquired about obtaining both my grandparents death certificates but am meeting some resistance ... Australian privacy laws are pretty stringent I believe. However I will still go through the process and try. Anita would be 66 now ... and I would very much like to be in contact with her. My concern is that she may not try and contact me for fear of upsetting my new life. If she did not want contact I can accept that and move on in my life but I would be devastated if she did want contact but did not want to upset me. Life is short and I do not want to live in doubt and regret.
Any assistance or ideas on what I should do next would be much appreciated. I am an amateur struggling to find a family that never stayed put !!!

patchem
Report
21 Jun 2014 15:28

Welcome to the boards, Karl.

Just to start, have you put the family in your tree on here, and looked to see if they are in anyone's tree on here, also?

Have you put your details on the adoption contact register?

Karl
Report
21 Jun 2014 17:23

Hi Patchem
Yes I have started my family tree and also will populate it further with Alan Roy Cotterells father and mother ... also yes I have added my name on the adoption contact register but as I say I am fearful that Anita does not want to interfere with my new life.
I had an hour interview with an adoption councillor after which I obtained my birth certificate and adoption details. From these and days of searching the microfiche files in Bristol I came up with the details I have so far.
I am really hoping this site might give me some leads or ideas of how to proceed further. The Australian death certificate department only want to release the certs to the next of kin ... which is Anita ... They have asked me for her birth and death certs so they can release Alan and Noras certs to me. I have explained to them that I have Anitas birth cert but not death cert as I can not trace her. I could be the next of kin but I am praying Anita is out there somewhere. After I explained this I have been met with a stoney silence. But I will send certified copies to Australia and hope they will be ok with them.
Any ideas greatly appreciated and many thanks for the speedy reply and warm welcome.
Cheers
Karl


KathleenBell
Report
21 Jun 2014 17:24

Check here to find out about the adoption contact register:-

https://www.gov.uk/adoption-records/the-adoption-contact-register

Kath. x

KathleenBell
Report
21 Jun 2014 17:31

Just to say that Anita's daughter Candice would not have been stillborn as if she was there would be no birth and death in the indexes. Stillbirths are recorded separately and the index for them is not open to the public, so Candice must have lived for a short time at least.

Kath. x

Kay????
Report
21 Jun 2014 17:40

As an adoptee, Karl ,any legal ties or claim of NOK is severed from the Cotterell family ,so doubt the AU gov will release any certificates with to to you,as permission by AU law has to be sougt from the NOK.

patchem
Report
21 Jun 2014 17:45

Have you looked on the Australian white pages for A Cotterell living in Mandurah - just in case?

Added:
Hope I am not being condescending, but use google maps if you do not know where Mandurah is, and how close suggested A Cotterell's are to that place.

Karl
Report
21 Jun 2014 19:23

Hi all and thanks for your comments:
Kath thanks for the heads up on still born children ... unfortunately the records only give 3 month timeframe so I am sure you are spot on. x

Kay I guess in the UK they look at it differently as I was able to obtain my mothers (Anita) birth cert and indeed my grandfathers (Alan) birth Cert. I can but try!

Patchem I have tried the white pages but no joy ... perhaps she remarried ??
Still between a rock and a hard place.

Cheers
Karl


Kay????
Report
21 Jun 2014 19:42


Oh yes,Karl,you can try but fear they wont issue,


Have you tried newspaer in Mandurah,the Mandurah Mail with a view to placing a letter,may newspapers have a readers letter page,,,,,to see if anyone knew Alan Roy/Roy or Nora...if the daughter lived some distance she have been a regular visiter or even live local.



+++DetEcTive+++
Report
21 Jun 2014 19:48

There must be an official post adoption service in Australia. Let's hope some one with knowledge can give you a starting point.

A past member (Aunty Sherlock for those who remember her) had a successful outcome once she'd helped her OH navigate the beaurocracy. In his case, the agency were able to locate his birth next of kin.

Researching:
I am NOT an employee of GR, just a paying member. Any advice, guidance or suggestion offered is given in good faith.

jax
Report
21 Jun 2014 20:37

Her father had a sister called Stella born 1916.....one person has her in their tree....but it is a very old account number....worth a try in sending her a message, she may know something

Researching:
Nothing much

patchem
Report
21 Jun 2014 21:14

There is an A Cotterell in Dudley Park, WA.

Karl
Report
21 Jun 2014 21:21

Hi all
Kay thank you for your comments ... I fear you are correct regarding issue of certs.
But I have to know I have tried to get them. Regarding Mandurah mail ... What a great idea ... As I say I am a complete novice that has done kinda ok to this point but is out of his depth ... I shall indeed post a notice and who knows. It only takes 1 person to move me on in my quest to the next hurdle. Thank you :0)

Detective
Thanks for your reply ... I must admit it can all get a bit daunting and it's fantastic to hear of people's success in cutting red tape and breaking through. Truly inspiring and much needed :0) many thanks my friend.

Cheers all ... A weight shared is a weight halved.

Karl

Karl
Report
21 Jun 2014 21:33

Hi all

Jax that is fantastic news !!! I certainly shall try ... Maybe cousins can help me if there are any ? Thank you so much for your effort it really is appreciated!!!

Patchem ... Great news ... I can't understand why this one did not turn up on my searches ... That said not all websites are as good as another. As I say I am new to this and an amateur. Many many thanks my friend.

I would like to say I am overwhelmed at the kindness this community has shown me and feel I have at least some chance of reaching my goal.

Thank you all so much.

Karl

Ricochet
Report
21 Jun 2014 22:39

Karl

Just to say that if you don't remove the lady's DOB from your post it will probably be reported to GR for infringement of site guidelines and invasion of her privacy.

The info you have posted is all that anyone would need for identity theft

Karl
Report
21 Jun 2014 22:47

Hi Ricochet
Do you mean Anita's ? if so I shall do it straight away ... I do not mean to cause harm to anyone or break rules.
Cheers
Karl

Karl
Report
21 Jun 2014 22:53

Hi all
It appears I have made a novice mistake ... all be it with no bad intention.
I have edited Anita's date of birth and am hoping that my mistake will be looked upon as a genuine mistake made by a newcomer. I assume the year she was born is ok ? If not please advise as I do not want to blow any chance of help I have in this community.

Cheers
Karl

Autumnleaves
Report
22 Jun 2014 03:06

http://reiwa.com.au/Real-Estate/Kalgoorlie/3222495

Carl the above is for the sale of 129 killarney street in 2012 thought you may like to see the photos of it.

Best Wishes for a succesful outcome

Reggie
Report
22 Jun 2014 09:31

The year of birth is fine.....................you have to be careful with info about living people

First name(s) A R
Last name Cotterell
Year 1941
Service number Qx13679
Number -
Unit or regiment 2/15th Btn Australian Imperial Force
Rank Private
Date of capture 1941-04-07
PoW camp -
Interviewed in Switzerland 1943-10-07
TNA series WO208
Series name POW - Escape via Switzerland - report
TNA piece number 4246
Country Great Britain
Category Military, armed forces & conflict
Record collection Second World War
Collections from Great Britain

Researching:
I am in no way related to anyone for whom I do lookups To acknowledge any info I may post, please DO NOT CLICK ON MY NAME. There is a large white box entitled 'Add your reply' for the purpose.

Reggie
Report
22 Jun 2014 09:37

Defiinitely NOT stillborn

HOWARD CANDICE 1968 — 1968 Births & baptisms Cardiff, Glamorganshire, Wales

HOWARD CANDICE 1968 1968 1968 Deaths & burials Cardiff, Glamorganshire, Wales

Researching:
I am in no way related to anyone for whom I do lookups To acknowledge any info I may post, please DO NOT CLICK ON MY NAME. There is a large white box entitled 'Add your reply' for the purpose.