Military Chat
Welcome to the Genes Reunited community boards!
The Genes Reunited community is made up of millions of people with similar interests. Discover your family history and make life long friends along the way.
You will find a close knit but welcoming group of keen genealogists all prepared to offer advice and help to new members.
And it's not all serious business. The boards are often a place to relax and be entertained by all kinds of subjects.
The Genes community will go out of their way to help you, so don't be shy about asking for help.
Quick Search
Single word search
Genes Extras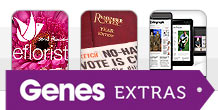 As a way of saying thank you to our subscribers, we have launched Genes Extras. You'll find exclusive competitions and discounts on family history magazines, days out and much more.
Icons
New posts
No new posts
Thread closed
Stickied, new posts
Stickied, no new posts
Any military records for Thomas McFadyen
Profile
Posted by
Options
Post Date

Jean
Report
4 Apr 2014 21:37

I wonder if someone could find any records for Thomas McFadyen , not sure about d.o.b I would think c 1880 /1885 . Born in Glasgow . His occupation on his son's marriage cert in 1938 was plater's helper .

His son , also Thomas was born in 1915 in glasgow.

any help would be appreciated,

thank you
jean

KathleenBell
Report
4 Apr 2014 22:11

Not sure if this is "your" Thomas but there is this record on Findmypast:-

First Name THOMAS
Last Name MCFADYEN
Age At Attestation Months 7
Age At Attestation Years 23
Record set British Army Service Records 1760-1915
Attestation Day 12
Attestation Month 1
Year Of Birth 1883
Document Type Attestation
Year 1906
Birth Country SCOTLAND
Birth County LANARKSHIRE
Attestation Corps ROYAL REGT OF ARTY R H & R F A
Birth Parish BARONY
Attestation Soldier Number 41364
Birth Town GLASGOW
Discharge Corps -
Discharge Soldier Number -
Rank -
Box 5403
Regiment -
Box Record Number 78
Soldier Number 41364
Series chelsea pensioners british army service records 1760-1913
Category Military, armed forces & conflict
Record collection Regimental & service records
Collections from Great Britain

Sorry the record seems a bit mixed up (like his age for instance) but it's how it is on Findmypast's new records.

Kath. x



Jean
Report
4 Apr 2014 22:49

Kath,

thank you for looking, could be him going by the date of birth,

jean

Potty
Report
5 Apr 2014 11:14

Do you have any more info, eg his parents' names? There are a few records on Ancestry for Thomas McFadyens b about the correct time.

Do you have his son's birth cert? If so what address is given?

Kucinta
Report
5 Apr 2014 17:24

Next of kin on the record Kath posted is father, Thomas, 25 Grove St Glasgow.

Also something i can't read, Robert, Roy F Arlby.

However if I'm reading the record right he enlisted in Jan 1906, and was discharged on payment of 10" on 26th march 1906, having been absent without leave on 12 march 1906.





Researching:
Eayres (Northants/London) Walker (Surrey) Loveday (Northants) Moore (Tipperary)

Jean
Report
7 Apr 2014 10:18

Sorry for late reply.

Potty, thank you for looking. I don't have any information on him apart from his name on his son's birth certificate in 1915, his address on that was 34, Mansfield street, Partick, Glasgow .His son was born at Richard street, Glasgow, shown as illigitamate.
There are a few Thomas McFadyen's in Partick with parents James and Annie but really can't be sure if it is him or not and too many Thomas McFadyen's deaths on Scotlandspeople, that would cost me a small fortune to go through.

The only thing that might tie in with him is the 1914 and 1920 scottish valuation rolls which shows a John McFadyen living at 34, Mansfield Street , his occupation is Seaman and on the 1881 census there is a son John living with parents James and Annie in Newton Street, Partick , so I am thinking this might be my Thomas's brother .

Jean
Report
7 Apr 2014 10:20

Kucinta,

Thank you, as I say I don't know who his parents were,although I have a feeling they might be a James and Annie,

regards

jean

Jean
Report
16 Jul 2014 21:58


n

I wonder if someone could look at the 1891 and 1901 for Thomas McFadyen with parents James and Annie and hopefully brother Hugh please.

The address should be 5, Newton Street or 34.Mansfield Street, Partick, Glasgow,

Thank you

MarieCeleste
Report
16 Jul 2014 23:15

There's this 1901:

1901 England, Wales & Scotland Census
13, Newton Street, Govan, Patrick, Lanarkshire, Scotland

Household Members
First name(s) Last name Relationship Marital condition Gender Age Birth year Occupation Birth place

James McFadyen Head Married Male 35 1866 Shipyard Labourer Ireland
Annie McFadyen Wife Married Female 35 1866 - Glasgow, Lanark
Thomas McFadyen Son Single Male 16 1885 Rivet Boy Partick, Lanark
Jeanie McFadyen Daughter Single Female 14 1887 Scholar Partick, Lanark
James McFadyen Son Single Male 12 1889 Scholar Partick, Lanark
Hugh McFadyen Son Single Male 8 1893 Scholar Partick, Lanark
Elizabeth McFadyen Mother Widow Female 83 1818 - Ireland

Jean
Report
17 Jul 2014 08:48

Thanks very much MarieCeleste, This is the Thomas I have been looking for with brother Hugh.
and sorry for the late reply,

regards

Flip
Report
19 Jul 2014 15:46

In case you want it - they were at the same address in 1891. And a riverters boy (as on 1901) would be the same as a platers helper in the shipbuilding industry.


Thomas McFadyen
Age:7
Estimated birth year:abt 1884
Relationship:Son
Father's Name:Jamet McFadyen
Mother's name:Annie McFadyen
Gender:Male
Where born:Partick, Lanarkshire
Registration Number:646/3
Registration district:Partick
Civil Parish:Govan
County:Lanarkshire
Address:13 Newton St Private House
Occupation:Scholar
ED:1
Household schedule number:150
LINE:19
Roll:CSSCT1891_305
Household Members:NameAge

Jamet McFadyen 34 - born Ireland
Annie McFadyen 32 - born Airdrie
John McFadyen 15
Annie McFadyen 8
Thomas McFadyen 7
Jane McFadyen 3
James McFadyen 4 Mo

Joseph Smith 20 ??Son born Ireland
Catherine Smith 75 ?? mother born Ireland

Joseph Timiney 19 Lodgers
Henry Nugent 36
Joseph Larkin 39


Researching:
Anything & everything!

Flip
Report
20 Jul 2014 09:41

If the census is the right family, they were living at 7 Newton street in 1881, it's a pain not being able to view the images though as the ages for parents are way out between 1891/01.

Annie McFadyen
Age:25
Estimated birth year:abt 1856
Relationship:Wife
Spouse's name :James McFadyen
Gender:Female
Where born:Glasgow, Lanarkshire
Registration Number:646/2
Registration district:Partick
Civil Parish:Partick
Town:Partick
County:Lanarkshire
Address:7 Newton St
ED:1
Household schedule number:51
LINE:24
Roll:cssct1881_257
Household Members:NameAge

James McFadyen 26
Annie McFadyen 25
John McFadyen 5
William McFadyen 1

The 1901 ages are really doubtful - if that was James's mother living with them she would have been 48 when he was born, not impossible but unlikely.



Researching:
Anything & everything!

Flip
Report
20 Jul 2014 09:59

Also, there is this military record on which he names his next of kin as his father James, although I don't know if it is your Thomas:

Thomas McFadyen
Gender:Male
Birth Date:abt 1887
Age at Enlistment:29
Residence Place:5 Newton Street, Partick Glasgow
Document Year:1916
Regimental Number:380848
Regiment Name:Royal Scots Fusiliers
Number of Images:14
Form Title:Record of Service

His age is stated as 29y 3m when he joined 12/4/1916, a labourer and not married. There is no mention of any children. He appears to have transferred to the labour corps at some point, was discharged 14/12/1919.

Researching:
Anything & everything!

Flip
Report
20 Jul 2014 10:11

I think the Thomas on the earlier military record posted by Kath re-enlisted in Dublin, 1914 - stated he had previously service in the RFA. He named his nok as wife Elizabeth of 12 New Row Chapel??(can't make it out), Dublin. He was discharged within the month as unfit.

Researching:
Anything & everything!

Flip
Report
20 Jul 2014 12:07

His brother Hugh also enlisted, but was approved for discharge. He gave the same address as Thomas, naming his mother as nok. The record shows he married Jane Forrester in 1910, but she had died. He had a 4 year old son John in 1915.

Researching:
Anything & everything!

Jean
Report
25 Jul 2014 14:23

Thank you flip for all this information and sorry for the late reply.

A very kind person has found what we believe to be Thomas's death certificate in 1952 in Glasgow, showing him to be single , and parents as James and Annie nee Berry , and his brother Hugh as the informant.

I am pretty sure the census you found are my Thomas and his family going by the address, and thanks also for the service records for Thomas and his brother Hugh.
I now have Hugh's wife name which is a big bonus .

Thank you all once again

Jean
Report
25 Jul 2014 15:06

Hello again,
Could I ask another big favour please .
This is for Thomas's 2 brothers.
Could someone please look at the service records for James McFadyen, 5, Newton Street, Glasgow. They might show if he was married also.

Also for John McFadyen b c1876.

thanks once again

Flip
Report
25 Jul 2014 17:28

I can't see anything for James on ancestry, there is one but he died and all his "blood" family were listed and it's not your James.

I don't think you'll find an army record for John, but I'll take a look. If the one you referred to in your earlier post is your John, then he was a seaman - so more likely to have been classed as a protected occupation and maybe served with the merchant navy. They needed seamen just as much as soldiers.

Researching:
Anything & everything!

Flip
Report
25 Jul 2014 17:56

Sorry, but nothing that I can see in military records held on ancestry for either John or James, but as you will be aware a lot of records were destroyed in WW2 bombings.

Also, I can't see a probate record for Thomas who died in 1952 - although I'm not very well up on Scotland records, but other deaths in Scotland have been recorded in ancestry's probate records. Including one for a James McFadyen and his wife Jenny (otherwise Janet) both of The Maples, Whitehill Ave, Glasgow who died in 1951 & 1950 respectively. Probably not related though.

Researching:
Anything & everything!

Jean
Report
25 Jul 2014 21:45

Thank you very much for looking Flip .