Suggestions
Welcome to the Genes Reunited community boards!
The Genes Reunited community is made up of millions of people with similar interests. Discover your family history and make life long friends along the way.
You will find a close knit but welcoming group of keen genealogists all prepared to offer advice and help to new members.
And it's not all serious business. The boards are often a place to relax and be entertained by all kinds of subjects.
The Genes community will go out of their way to help you, so don't be shy about asking for help.
Quick Search
Single word search
Genes Extras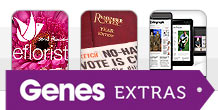 As a way of saying thank you to our subscribers, we have launched Genes Extras. You'll find exclusive competitions and discounts on family history magazines, days out and much more.
Icons
New posts
No new posts
Thread closed
Stickied, new posts
Stickied, no new posts
Suggestions: TREE
Profile
Posted by
Options
Post Date

Cynthia
Report
31 Oct 2012 20:21

Barry. From the Help Section.



Go to your tree and select the 'Full Family' view at the top of the page.

· Click on the 'Print' icon in the top right hand corner of the tree to see the print menu. You'll see full instructions on how to print out your tree here.

· You can either print the entire tree, or a view of your Ancestors or Descendants.

· You can print out any trees that you have access to. View the other tree in the 'Full Family' view and then you'll see the option to print it.



We know that some members are having problems printing their trees at the moment, and we're really sorry about this. We're still making a number of improvements to the tree, including the printing function.



If you're having problems, as a temporary solution, try exporting your tree from the site as a Gedcom file. Then you can print it offline using a family tree software package such as Family Tree Maker or Personal Ancestral File.


Researching:
ADVICE: Click on 'My Threads' over on the left to find your replies. Please respond to your replies by typing in the Add Reply box at the bottom of the page. Enjoy!

Barry
Report
31 Oct 2012 14:56

Just a simple request (one would think)
When will we be able to print a full tree ? I have been trying to print a tree of just 214 names for at least 11 months
I would have thought , as a selling point to recruit new members, this would be a priority - apparently not

Sue
Report
31 Oct 2012 12:34

I do not like the new tree, it is too complicated, and for people who are doing a family tree, and are not computer whizz kids, it is extremely difficult to understand all the in formation given out by helpful people. All i request is that the tree actually works properly.
It is now apparent that the tree is continually being tweaked and still not finished.
I do think this is unfair inconvenience to alot of people, and we are actually paying for this.
This is a disgusting way to do business, and a very poor product. By the amount of people complaining and getting nowhere, GR are the lowest of the low.

Example: Would you buy a television set, and have just the screen, and no sound. Or wait a couple of weeks then you may have a picture, but not really sure about that, you better wait and see what we can fix up for you.
Sue


Cynthia
Report
31 Oct 2012 08:19

I think many members with problems, would find it helpful if they checked the FAQs section and Phil's Blog before commenting on here.

These are being updated all the time and well worth a read. Allow time though :-D

Researching:
ADVICE: Click on 'My Threads' over on the left to find your replies. Please respond to your replies by typing in the Add Reply box at the bottom of the page. Enjoy!

Lynn
Report
26 Oct 2012 13:18

Like most apparently, I do not like the new tree, please give us back the old one. Had nothing but problems, have cleared history, cookies, run maintenance checks, done everything I can think of but it will not let me see another members full tree. The layout is awful and it is not user friendly any more, it's awful. Please give us back the old version :-(

RolloTheRed
Report
24 Oct 2012 12:42

I would like to be able to see in Full / Ancestor / Descendant / List mode my tree and trees shared with me that have > 3 000 people. That has been impossible since the advent of KeepSafe. "Support" thank me for my "patience" and have passed the matter to "the development".

I am much encouraged to discover from GRU that "the Team" do not have any target dates or management imposed priorities for their work but just get on as it suits them. Obviously a desirable job.



Researching:
Rollo Rognvaldsson, Roger de Busli, Eu, Wath upon Dearne, Rutland, Framland

JannieAnnie
Report
23 Oct 2012 23:32

Not sure if this has been requested/suggested by another/other members but:

In the Tree Dashboard it shows two tabs 'My Trees' and 'Trees shared with me' - would it be possible to have a third tab for 'My Tree is shared with' - I would l find this useful and it seems a logical additional tab to go on the Dashboard.

Thank you

Julie
Report
16 Oct 2012 01:55

I would like to be able to have CAPITAL LETTERS in the New GR Tree.
We were able to in the Old GR Tree. Is this possible ?

Researching:
Rosevear / Whybrow / Knowles / Gamble - Tasmania, Australia.

Kerry
Report
13 Oct 2012 15:16

I have not used Genes reunited for a few years and only recently got into the family research again recently. I was very disappointed to find the lay out of the tree has changed drastically.
I am finding it very slow to load up and extremley frustrating.

Why have GR changed it

Christopher
Report
12 Oct 2012 16:07

'What would you like to be able to do in the tree?'
Well I would love to be able to see someones tree if they've granted me permission, rather than a blank page. How do I achieve that?

Susan
Report
9 Oct 2012 04:07



MIne is working much better too.

The tree is faster to load and I am still using W XP IE8.

Things are looking up ;-)

Researching:
Haycock ...London and Gloucestershire , Walters... South Wales and Gloucestershire , Lewis... South Wales , French ...Nottingham and Essex.

+++DetEcTive+++
Report
8 Oct 2012 16:23

Excellent re-jig of the Tree dashboard.

It is now so much quicker and easier to find the name of another accessible tree with an intelligent search box on 'Tree shared with me' tab.

The Dashboard is now free-floating so, if neccessary, it can be dragged further up the screen.

If some members want to look at the names of all shared trees, they may be able to see the page numbers without having to zoom out. There are now 10 instead of 20 names to a page.

Researching:
I am NOT an employee of GR, just a paying member. Any advice, guidance or suggestion offered is given in good faith.

gerrybear
Report
7 Oct 2012 18:21

I have IE, and the tree has quickened up a lot in recent weeks. However, it's not so much which action is slow; it's that the whole process has slowed, because it's all so much more (and unnecessarily) long-winded. For example, I want to check the details I have on a particular individual. I click on that person, and the process is (1) mini 'grid' appears beneath that person (2) bars come up, denoting downloading relationships and position, so hiding that part of the tree (3) the individual re-appears, THEN I can access the details. We didn't have this before - we found the person, and there were ALL of their details, instantly! What's even more annoying, we only get to see a minute portion of those details at a time, the view of that part of the tree is obliterated unless we hide the details, AND the family links, other than the immediate ones, disappear! We aren't now able to quickly scroll from tree to an individual's details and back again. Trying to look at the whole family tree, moving the tree is jerky, and lines/links keep disappearing. I'm sorry, but it's rubbish now, compared to the previous tree. I'd actually go as far as to say it's not fit for purpose, which is why I'm moving all of mine to another site.

Estelle
Report
5 Oct 2012 15:24

Hi everyone, for those of you who are having problems with the speed of the tree, it would really help us if we had more detail. What I'd like to know is which part exactly is slow? Is it adding a relation, is it saving a name? Is it moving from one name to another? I'd also like to know what operating system and browser you are using. We need to try and establish a pattern. Maybe it only affects users with a certain browser, or it might always happen on the same part of the tree.
Thanks in advance for your help.
Estelle

Researching:
Working on all things tree-related. Looking for Tooley in Lincolnshire, Sadler in Derbyshire, Rogerson in Yorkshire, Goldstein in Liverpool/Poland.

ElizabethK
Report
5 Oct 2012 12:27

I agree-I was reluctant to change from using IE8 which works alright on other sites,but after trying Google Chrome and Firefox I have to admit this site works better with them I still have IE as my default

Ian
Report
5 Oct 2012 09:20

Hi,

I was really getting fed up with your new tree...too slow.

However, I have just started using the Google Chrome Browser and find that it is much better...quicker.

Perhaps GR should make it clear that Microsoft Browsers are much slower...

Regards

ImjC

SylviaInCanada
Report
4 Oct 2012 21:40

and the other browsers, such as Firefox or Chrome, are free ........ so it doesn't cost you anything.




Plus many people think they are better than IE

Researching:
My father, ca 1926/1927........................................ ......... ............................................................................... To help us and to get better results, please post as much detail as you can, especially name, date(s) and place. Also say what you already know.

KenSE
Report
4 Oct 2012 12:01

David, there is no reason why you cannot download other browsers and use them when you need to. You can still keep IE8 as your default.

David
Report
4 Oct 2012 09:10

re "22 Sep 2012 Newspaper Archive - Screen Control U/S ? (I know this thread is for Tree suggestions) The movement control for an article I've just accessed is incompletely formed (Top RH side of viewer), making it impossible to zoom in/out. Refreshing the screen makes no difference (WinXP & IE8). I've submitted a support request, but it's yet another GR functionality problem .. and not helped by an inability to accept attachments via e-mail, such as screen shots."

The GR recommended solution:

"There does seem to be an issue for some members using Windows XP and Internet Explorer 8, and our technical team are looking into this. In the meantime, please could you try using Google chrome? We don't usually ask members to switch browsers but feel this might be a good solution for you."

To which the answer is sorry, 'no' - I'm using the browser supplied with the OS, namely Internet Explorer, and which still has a significant usage.

Travelman
Report
2 Oct 2012 14:23

Have to say I don't like the new tree layout at all and would much rather have the option back to use the old tree.