Genealogy Chat
Welcome to the Genes Reunited community boards!
The Genes Reunited community is made up of millions of people with similar interests. Discover your family history and make life long friends along the way.
You will find a close knit but welcoming group of keen genealogists all prepared to offer advice and help to new members.
And it's not all serious business. The boards are often a place to relax and be entertained by all kinds of subjects.
The Genes community will go out of their way to help you, so don't be shy about asking for help.
Quick Search
Single word search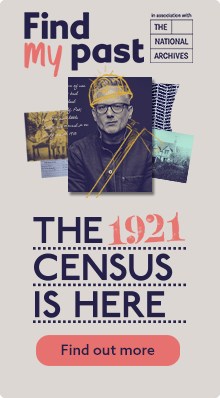 Icons
New posts
No new posts
Thread closed
Stickied, new posts
Stickied, no new posts
Questioning DNA results
Profile
Posted by
Options
Post Date

Nicola
Report
19 Jan 2020 23:41

I purchased a ancestry DNA kit before christmas for my daughter, she has just had results back, which I can say with absolute certainty are wrong. She was asked to give at least 2 generations of family history before she could activate the test ? ( which was strange) I have a family tree on the site that supplied DNA kit with some wrong ethnicity info regarding a grandparent . Her results said she was 20.5% Bulkan ( the rest was English, Irish,Welsh and Scottish which is correct) There is absolutely no Bulkan in her ancestry but my tree on the site said that her gt grandfather was from Hungary(Bulkan), he is not a blood relative at all but a step father. I am certain that they used my tree for her DNA results, which are completely false. they have blocked me from even asking about it and have been unable to find anyone else with a query like this.

Shirley~I,m getting the hang of it
Report
20 Jan 2020 07:46

Was this actually Ancestry as I did their test and wasn't asked for any information at all

Just supplied the sample and later got the results

They did amend the results though some time later saying they had upgraded their way of looking at the dna



Researching:
Surname Fahse. Germany. Essex .South East London My avatar is one of our wedding photos of 1957

ErikaH
Report
20 Jan 2020 09:05

One has to question such results - there is no such thing as BULKAN

Seems like a total con to me

ArgyllGran
Report
20 Jan 2020 11:20

Balkan, perhaps?

Though that doesn't include Hungary.

Wikipedia:
Historians state the Balkans comprise Albania, Bosnia and Herzegovina, Bulgaria, Croatia, Greece, Kosovo[a], Montenegro, North Macedonia, Romania, Serbia, and Slovenia

Researching:


MargaretM
Report
20 Jan 2020 11:22

I received an Ancestry DNA kit for Christmas. Sent my sample in, didn't have to answer any questions.

Researching:
Great grandmother Dorothy Bean nee Abbott (1858-1908)

Rambling
Report
20 Jan 2020 11:22

Balkan states
https://www.thoughtco.com/where-are-the-balkan-states-4070249

The result wouldn't nec' show where in the Balkans, but showing 5 to 6 generations back so maybe someone before her gt grandfather? Have you worked back that far with records without missing anyone out?


Researching:
Whetman, Budd, Fishlock, Kemp, Keating. Surrey, London and Ireland.

Nicola
Report
20 Jan 2020 19:36

The DNA was from My Heritage, I have researched my family for many years and I can say with absolute certainty that there is no Balkan ( apologies for miss spelling) in the past 200 years. What bothers me is that the DNA results gave a 20.5% ethnicity to Balkan. In the graph of this area is does include Hungry.

Nicola
Report
20 Jan 2020 19:40

I answer to my question, my heritage have responded through Facebook with a standard statement on their DNA process. I am so convinced that they have used my family tree, there is other possible explanation.

grannyfranny
Report
20 Jan 2020 22:36

I presume you mean that you have also researched your daughter's father's tree?
It may be that because you have that Balkan 'link' in your tree that you have jumped to the conclusion that you have.

DNA results can be very strange, both with what is included and what is not. I have a trace of Nigerian DNA match, but have no apparent Nigerians in the last 300 years. OH has even more.
However, despite having done the research, we still cannot be completely sure who has fathered a child. A lady I match with has found that her late father was not her biological father, likewise her grandfather had been adopted. So surprising info can turn up and you have to be prepared for it.

Researching:
Freeman of Berwick upon Tweed

Rambling
Report
20 Jan 2020 22:50

Not being personal, just a general observation on DNA testing, but if one knows for sure one has one's tree back ( and sideways), accurately as far as the paper records show, for 200 years or so ( the generations being covered by many tests) why do a test?

I have one to do, because I am vaguely interested in whether it will fill in some info on the Irish side of my family, if it will for instance, show anything of their possibly French and Italian origins, but back considerably further. I am not sure that it will and expect very little from it.





Researching:
Whetman, Budd, Fishlock, Kemp, Keating. Surrey, London and Ireland.

grannyfranny
Report
20 Jan 2020 23:05

Curiosity on my part. However the results were somewhat surprising, OH's even more.

The matches are interesting though. I have matched with some people that I have previously tree matched. But also with some 'cousins' I didn't know, and for both OH and myself, some of the surprising matches have made additions to the family tree

Researching:
Freeman of Berwick upon Tweed

MargaretM
Report
21 Jan 2020 12:00

I can't understand why any company would ask one to supply 2 generations of their family tree in order to do a dna test. Surely the test is done on the sample provided and nothing else?

Researching:
Great grandmother Dorothy Bean nee Abbott (1858-1908)

John
Report
21 Jan 2020 13:18

A sideways thought on DNA tests in general is that it may be worth checking what the testing organisation does with your information.


Researching:
Clough/Slater/Holland

Rambling
Report
21 Jan 2020 14:15

Just a possible, but did My heritage perhaps suggest having at least two generations on a tree would be needed to enable any type of match? Rather than that it was needed 'before' the DNA test as such?

Researching:
Whetman, Budd, Fishlock, Kemp, Keating. Surrey, London and Ireland.

ArgyllGran
Report
21 Jan 2020 16:24

Looking at the My Heritage website, and also online My Heritage DNA reviews, there's no suggestion that you need to have a tree on MH at all - just that you have to create a free account to either order a kit , or to activate the kit and see the results if you've been given a kit as a gift.


It does say that if you do have even a few people on a tree it can help to link you to other people and get more out of the results.
"Your Ethnicity Estimate also integrates information from your family tree, if you have one."

But a tree isn't necessary.

Researching:


Nicola
Report
21 Jan 2020 22:14

I bought the DNA for myself and then decided if my daughter did it it would give an insight into her father's family as and I knew my ancestors for over 200 years English. They asked for family history before she could activate the DNA, we should have questioned this at the time or just not completed the form. My cousin has done the DNA test with MH with English, Irish results. my husband's aunt has DNA results, English, Irish. The only Balkan (Hungarian) is my husband's mother's step father, who came into her life at 4 years old. She knew her biological father from London and I have traced his family back to early 1800's in England. my tree on MH has info of gt grandfather to my daughter being Hungarian. MH will not answer my question and as I can't find anyone else who has had a similar problem apart from someone who received DNA results from MH with no English ancestry when 80% of ancestors had lived in England since 1803? I was hoping someone on GR would have had a similar experience but it seems not. I can't explain it any other way than the use of my family tree.

grannyfranny
Report
21 Jan 2020 22:31

Most of my family have come from the south of the Lake District, Westmorland or north Lancashire, for many generations, but I have no English DNA at all. Most of mine is western European, with a small chunk of Scottish/Irish/Welsh, as MH don't split those up.
My family tree is on MH too, so they haven't picked that up.

And as I said earlier, you can never be absolutely sure who fathered a child..................

Researching:
Freeman of Berwick upon Tweed

Kay????
Report
24 Jan 2020 13:43

https://dna-explained.com/2017/05/30/myheritage-ethnicity-results

read this acritical and it will explain.

ethnicity is the sole basic of your DNA not who your direct relations are.

The results you have show that *some* Western/East European DNA has been introduced at some point..and maybe just beyond 200 years,,200 year with 100% contrete proof isn't fool proof..

look into others relationships In their tree and ethnicity ..…it may not be be immediate reconised at first.


Nicola
Report
26 Jan 2020 22:40

Thanks for your replies, it certainly seems that no one has the same concerns as me regarding DNA results.
Feeling compelled now to purchase another DNA kit to prove or disprove the first results. Found myself thinking that unexpected results is another trick to get you to buy another kit.

Kay????
Report
26 Jan 2020 23:59


If you are going to spend money on another site,then put your tree on Ancestry and do one with them,,,,,
they tell you where the highest % of your DNA is found,,,,,then scale down, to other part,
They do not put your grandparent or other is ,,,,Welsh,,,,because they wouldn't know.