Genealogy Chat
Welcome to the Genes Reunited community boards!
The Genes Reunited community is made up of millions of people with similar interests. Discover your family history and make life long friends along the way.
You will find a close knit but welcoming group of keen genealogists all prepared to offer advice and help to new members.
And it's not all serious business. The boards are often a place to relax and be entertained by all kinds of subjects.
The Genes community will go out of their way to help you, so don't be shy about asking for help.
Quick Search
Single word search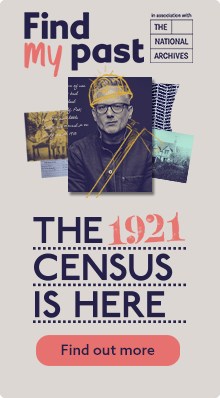 Icons
New posts
No new posts
Thread closed
Stickied, new posts
Stickied, no new posts
FREECEN, I NEED HELP!! Need to click latest reply
Profile
Posted by
Options
Post Date

Unknown
Report
26 Mar 2004 07:57

If your'e stuck I'm sure we can all try to help each other........

Lucky
Report
26 Mar 2004 16:21

Great idea, haven't started yet but have been going throught the Essex 1861 trying to pick an area to do. How much do you pick, some of it isn't at all readable and I am worrying a bit just how much of it I will be successful transcribing. I was going to start with the Colchester workhouse. Cheers Diane

susie manterfield(high wycombe)
Report
26 Mar 2004 16:24

hi jo i think thats a great idea im going to be doing dursley gloucester 1861 my disc hasnt arrived yet but when it does im sure i'll need help...lol we can all stick together and help each other susie

Unknown
Report
26 Mar 2004 16:55

Diane, I think you need to start at the begining of the CD and plod your way through it that way. If you cant read it you put an x in the cell next to it, at the end of the row, column Y, there is space tp put the problem or query and that makes the checker aware there is a problem.. I will check with Carol Barber if you like and post back up?

Unknown
Report
26 Mar 2004 17:05

Hi Susie, Hope your CD arrives soon. I think sometimes you just need a little back up when you are doing it, it isn't really complicated (?!) but when you are first starting it's nice to be able to check it out with other opinions. I think the co-ordinators will be inundated sorting out CDs and checking the first few pages of transcriptions, I thought simple things we could try and sort out ourselves. Good luck when yours comes, Jo

Unknown
Report
26 Mar 2004 17:37

Karen you need to send it as an attahment to the email. Start an email to Carol and then click insert then pick file attachment, then the census that you have done. Carol will go through it and reply to you. Sorry if I've told you about attachments that youknew, it was just incase!

Unknown
Report
26 Mar 2004 18:12

Karen, You can still carry on on your census. If there is anything wrong Carol will let you know and all you do is correct the lines she tells you. You are doing brilliant!

Unknown
Report
26 Mar 2004 18:22

Thanks Karen but I only added the message! We are all doing the hard work and there are others too, working hard, who are double checking and putting it all up for us to see!!!!!!!!

Lucky
Report
26 Mar 2004 18:49

Hi Jo, Thanks for the info. I'm hoping to start monday for proper. I have something else I have to do this weekend. If I say I'm doing Colchester then, should I just start at the piece that begins Colchester. I was a bit worried as some of it is so bad. Cheers Diane

Unknown
Report
26 Mar 2004 19:03

Hi Diane, did you get your CD from the co-ordinator? I would have thought to start from the page you come to after the example pages. If you can't see it I wouldn't worry at all, you can only put what you can see! If the page numbers are missing you can work back from one you can see but put a note in to say that. I would have thoght if the whole page is bad then you could may be see how many entries are there and just put a note for the whole page that you couldnt read it. Dont worry, I was passed myself when I sent my first few pages in and went over and over it again. I still had made a couple of mistakes but was reassured not to worry and while I was checking over it all I could have done a few more pages!! LOL. Good luck on Monday, hope you enjoy what you have to do at the weekend! LOL. Best of wishes, Jo

Jenny
Report
26 Mar 2004 20:15

I'm agood few pages throgh my census now but I wasn't able to find my enumeration district atthe start so have left this blank. What should it look like?

Unknown
Report
26 Mar 2004 20:37

Jenny, on mine it was on the first page I came to. The heading is Discription of enumeration district. It has superindentent registrar's district to the left and the enumeration number to the right. If there is no number put a 0.Think thats right! Hope that helps.

Jenny
Report
26 Mar 2004 20:56

I've had another look. I've gotthe piece number, then the example page thena apge titled summary and a page titled Abstract of totals in the following districts. cant find it on any of them. The closest of got is a book number on the summary page

Unknown
Report
26 Mar 2004 20:58

I would just put 0 then. If its there I'm sure the others will pick it up, dont worry!

Jenny
Report
26 Mar 2004 21:15

Cheers Jo, I think I worry too much : D

Unknown
Report
26 Mar 2004 21:19

why dont you join the party on chat board and chill a bit? Will only be on a short while myself but its good for a break

Jenny
Report
26 Mar 2004 21:29

Would love to mate but it's time for this old girls bed. Work at 8 in the morning and I'm very grumpy without my sleep. Speak to you soon. Thanks again for the help. Jen x

Unknown
Report
26 Mar 2004 21:54

night Jenny, hope it goes ok for you and you are very welcome

Unknown
Report
27 Mar 2004 09:59

this is what I got back from carol about the queries Good evening Jo I think this is a great idea but there is also a Helpers List for Freecen: To sub or un sub UK-CENSUS-SS-HELP-L-request (AT) rootsweb(.) com to send mail UK-CENSUS-SS-HELP-L (AT) rootsweb(.) com There is also a chat list for Freecen but not sure of the URL, if you would like it let me know and I will find it for you. With regard to the process. When you first start transcribing the first 5 or 6 pages (typed, contain info on registration district, number of houses etc) are not used with the exception of the first page which should contain the Enumeration District No. Then it is onto the page with households etc and this is generally Page 1, Folio 4 and yes it is a case of ploughing your way through the rest of that particular RG number. When you reach a new Enumeration District once again, the first few pages are not used except change of ED number. As a general rule we say don't spend longer than 30 seconds trying to read/decipher something. If you cannot read it or maybe just the first letter - type this in, then an X in the relevant Query column (generally after the column where the query is). You can type a note in Col Y but not always necessary as the X is sufficient to let the checker know that there is a problem. If you do have any questions at all, you can either contact the Helpers List, use the list on Genes Connected or ask your Co-ordinator. Lots of help and advice will come in all directions and I don't mind, Jo, if you want to contact me for confirmation on any particular areas. I had to add (AT) in place of @ spaces and the usual (.) for the address for roots web to come out right. Hope this helps.

Unknown
Report
27 Mar 2004 10:05

Karen, one of them may have been renting rooms from the other? It would have been a bit cramped with 31 people sharing a house!!