General Chat
Welcome to the Genes Reunited community boards!
The Genes Reunited community is made up of millions of people with similar interests. Discover your family history and make life long friends along the way.
You will find a close knit but welcoming group of keen genealogists all prepared to offer advice and help to new members.
And it's not all serious business. The boards are often a place to relax and be entertained by all kinds of subjects.
The Genes community will go out of their way to help you, so don't be shy about asking for help.
Quick Search
Single word search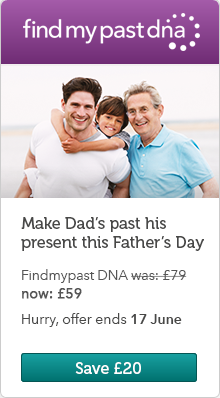 Icons
New posts
No new posts
Thread closed
Stickied, new posts
Stickied, no new posts
Is anyone else fed up
Profile
Posted by
Options
Post Date

maggiewinchester
Report
13 Apr 2019 22:40

with Smart meters being advertised as a way to 'Save the World'?

As far as I can see it's a way to increase the cost of fuel during busy periods.
It's not going to save the planet!

Researching:
Grandad

Rambling
Report
13 Apr 2019 22:53

Yes! I was just having a not so silent rant at the advert !


Researching:
Still Rambling, if rather more slowly.

Amokavid
Report
13 Apr 2019 23:01

We had a Smart meter installed a loooong time ago, the gadget that comes with it is the thing that is supposed to save you money by "advising" you how much you are spending when appliances etc are being used! this in turn is supposed to tell you where you "should" perhaps cut down on it's usage in order to save money!!!
Load of tosh, IMO!

The gadget that came with our meter was tossed into the back of a drawer within 24 hrs of being handed over! We have always been frugal with fuel in our home, we had to be as our household income was considered to be low but we never qualified for any help!

The Smart meter was installed because we were informed that they were being installed in our area from a certain date & thought it was just something that needed to be done! our original meter was very old & we assumed we needed to have our old meter upgraded!!

IMO these new meters are a load of rubbish, nothing has changed re fuel consumption or the bills in our house because we are VERY careful in our usage & a gadget is not required to tell US how to save money!!

Only thing that I can see that has changed is that there is only one meter reading is done every 12 months now instead of quarterly.

Joan.


Researching:
Research covered........Harrison, Holiday, Sharp, Garthwaite, Buttle, Lund, Smurthwaite.... ..York, Malton, Thirsk, Darlington, H on Sp Moor, H le Spring, Whitby........

maggiewinchester
Report
13 Apr 2019 23:21

I'm really annoyed that they are using children who are, on the whole, serious about climate change in an advertisement for a poxy 'smart' meter.

When you think of all the problems caused by these things - fires, incompatibility with other providers etc (though the 'second generation' are allegedly better) - all for the apparent saving of £11 a year!
So not really an amount to 'save the planet' - when airports are being extended, container ships are still allowed to blast pollution into the ocean, and public transport is being cut, so people need to buy cars to get anywhere!

Then, of course, there is the pollution caused by the diesel in the vans going from place to place to fit the bl**dy things - hypocrisy at it's finest!

Researching:
Grandad

JoyLouise
Report
14 Apr 2019 08:15

Maggie, I am completely behind you regarding pollution.

While I understand the reasoning behind restrictions, I don't understand the unevenness with which they are applied globally.

With a lot of pollution emanating from catch up of less-developed nations, eg burning of forests and continued (and even growing) use of dirty fuel, and from developed countries whose emissions controls are a lot less severe than ours (seemingly ignoring any protocol) why would our government take its electorate to the cleaners, adding to our cost of living?

The 'saving the planet' mantra seems only to apply to a handful of nations while it's business as usual for the rest of the world.

Today London, tomorrow Newcastle. If our local authority ever introduced a pollution scheme it would clean out motorists' pockets as our little city is chock-a-block, bumper to bumper most mornings and evenings. We have a proposed bypass with a lot of opposition to it but surprisingly, although our LA introduced the first congestion charge in the country (a very small section of road leading to the World Heritage site), it has not thought of introducing a congestion charge to drive through the city centre. If it did, not only would such charges go some way to funding the bypass but opposition to it may well fade away.

Ways and means. ;-)

Researching:
Tresco Abbey Garden, Isles of Scilly

Shirley~I,m getting the hang of it
Report
14 Apr 2019 08:26

We got one put in in 2015
They were being pushed big time in the area and we decided to have one believing the hype about them

Save money ? Nope because we had always been careful about use especially with the electric like not having unnecessary lights on . Etc
We had the two part tariff too because it had fitted in with hubby working shifts so heat etc was being used at different times .
We were both retired by then so weren't saving anything

The meters had to be changed over for the smart meters

So the only thing it has helped with is not getting estimated bills and the meter reader calling and wanting to walk on my light coloured lounge carpet in his shoes to get to the undertstairs cupboard and some getting shirty with my shoes off please request




;-)

Researching:
Surname Fahse. Germany. Essex .South East London My avatar is one of our wedding photos of 1957

+++DetEcTive+++
Report
14 Apr 2019 09:17

Worried about fossil fuel pollution to generate electricity? You'll already be careful about use. The same if you're concerned about the cost.

How much energy was used to produce the smart meters?

The only advantage to the householder is more accurate readings. The downside to that is the loss of meter readers jobs.

Researching:
I am NOT an employee of GR, just a paying member. All advice, guidance or suggestions offered are given in good faith.

David
Report
14 Apr 2019 09:22


I'd a friend years ago used to argue that all these fancy gas boilers and fires and cookers ought to be free.
Without them how could you burn the gas you'd paid for ?

Researching:
Get busy living, or get busy dying TEMPUS FUGIT .

maggiewinchester
Report
14 Apr 2019 09:52

I agree with your friend, David!
The main reason I've changed broadband provider over the years, is to get a new
Router!
After a while they slow down, and become out of date.
I fail to see why I should go out and buy one, when, without it, my computer is useless, yet the provider is still happy to take my money :-|

Researching:
Grandad

David
Report
14 Apr 2019 10:19


Maggie, I bought my last router a BT Hub 6 off eBay, almost new, dirt cheap :-)

Researching:
Get busy living, or get busy dying TEMPUS FUGIT .

maggiewinchester
Report
14 Apr 2019 11:04

It's the principle, though David.
Also, I've had 3 new routers in the past 6 years - they've cost me nothing - and, because I've changed provider, I've got a better deal each time! :-D

Researching:
Grandad

David
Report
14 Apr 2019 17:05


I see your points Maggie, but if you were to search eBay these things can be found, you might want one as a spare.

Researching:
Get busy living, or get busy dying TEMPUS FUGIT .

maggiewinchester
Report
14 Apr 2019 17:11

No David - if it's not up to the job - the provider can supply another - or I change provider again!

Researching:
Grandad

David
Report
14 Apr 2019 17:21


Don't you have to stay with them a year or longer Maggie ?

Researching:
Get busy living, or get busy dying TEMPUS FUGIT .

KathleenBell
Report
14 Apr 2019 17:24

We said no to a smart meter being fitted just a few weeks ago. The letter that we received offering us one said that you didn't have to have it fitted and because I hate change of any sort I said NO - not until we have no choice about the matter.

Kath. x

maggiewinchester
Report
14 Apr 2019 17:45

Yes, David - but if a router doesn't last a year, it's obviously faulty!
Sometimes I stay with providers beyond the contract time - if the routers last that long!

Researching:
Grandad

David
Report
14 Apr 2019 18:20


Good points Maggie, can't you tune them in ? I can with mine, has buttons on.

Researching:
Get busy living, or get busy dying TEMPUS FUGIT .

maggiewinchester
Report
14 Apr 2019 18:25

Yes, David, obviously I can tune them in, if necessary.
But if they're faulty, no amount of 'tuning in' will work. :-S

Researching:
Grandad

David
Report
14 Apr 2019 18:29


If you've been supplied with goods not fit for purpose, that's another matter.

Researching:
Get busy living, or get busy dying TEMPUS FUGIT .