General Chat
Welcome to the Genes Reunited community boards!
The Genes Reunited community is made up of millions of people with similar interests. Discover your family history and make life long friends along the way.
You will find a close knit but welcoming group of keen genealogists all prepared to offer advice and help to new members.
And it's not all serious business. The boards are often a place to relax and be entertained by all kinds of subjects.
The Genes community will go out of their way to help you, so don't be shy about asking for help.
Quick Search
Single word search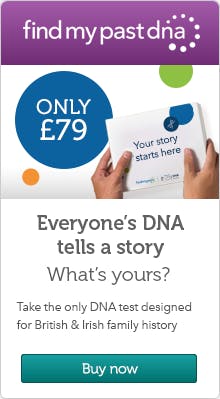 Icons
New posts
No new posts
Thread closed
Stickied, new posts
Stickied, no new posts
Pitfalls of village life!
Profile
Posted by
Options
Post Date

Florence61
Report
3 Nov 2019 17:09

Whilst I do enjoy living in a quiet village and enjoy lovely unspoilt views of lochs and hills, im finding out to my cost that being incapacitated whilst living in a village is very isolating.
As my doctor told me to stop driving 6 weeks ago because of the dizzy turns, im finding it increasingly difficult to live a normal life.
I phoned for my prescription and explained I couldn't collect it as unable to drive.Was told sorry we cant deliver.
I said how can I get my tablets then? Why don't u ask a neighbour they said?
I don't know anyone here at all.Neighbours keep themselves to themselves.

No bus to the surgery which is about 1 1/2 miles away.

Eventually spoke to dr and they agreed a temporary solution would be to send the request through to local chemist in town 10 miles away.
Daughter then goes on bus to collect, waits 2 hours for next bus to come home!

If I lived in town.The chemist would home deliver but only up to a 3 mile radius and im too far away.

I need to see the doctor for my 4 monthly jags for my hips next week but have no idea how I can sort this. Im going to ask if the dr will come to my house and give me the jags, if not im stuck!

This situation is all because I cant drive and have no family or friends here to help.
I see so many people coming here to buy cheap homes and how its safe etc but they don't see the bigger picture.
Like what happens when you take ill and you are on your own.

once everything is sorted, im off back to the mainland although not sure where to yet but not another remote island, that's for sure.

Does anyone else live alone and in a village without family? How do you cope when you transport and freedom has been taken away?

Florence in the hebrides


Researching:
house/hampshire prophet/cheshire skinner/kent

Von
Report
3 Nov 2019 17:55

Florence
Have you asked on social media?
Works wonders in our village if anyone is stuck :-D

SylviaInCanada
Report
3 Nov 2019 17:55

Florence ............

I'd often thought about that aspect of village life when we thought about moving out of the big city. I've never driven!

Is there anyone in the village who acts as a taxi driver or will drive others to doctor or hospital appointments?? I've been told that is often the case.


I can tell you another aspect of growing up in a village atmosphere that might give you a laugh.

We moved out of the town we lived in to a village on the outskirts of said town when I was 11. It had been absorbed into the city, with regular bus routes and everything else, BUT the old biddies in the area still had the same mentality of 50 years earlier.

As a girl of 18/19 who left home to go to university, I MUST be telling a lie ................ girls only "went away" to hide a pregnancy.

When I came home after the 8 week university term, every single one of them made sure that they stopped to talk to me on the street, just so they could eye me up and down, front and from both sides.

I could hardly contain my laughter as I realised they were looking for the "bump".

The silly thing is that they did the same thing every time I returned for the next 5 years, as obviously I'd moved away for the other reason, which did not include going to university.

Girls didn't continue in school after the age of 15/16!

Researching:
My mother (left) and grandmother, on holiday in Scarborough, Yorkshire, ca 1928-1830 ............................................................ ......... ................................... To help us and to get better results, please post as much detail as you can, especially name, date(s) and place. Also say what you already know.

Florence61
Report
3 Nov 2019 18:42

Lol Slyvia….that's the sort of oldies we have here and what they don't know, they make up hehe.

Its unfortunate that I have left the "flock" and become a "black sheep" now.So much so that when I was able to go to do my shopping in town, anyone from my other village turned their backs on me so to avoid speaking to me.

How dare I leave my husband, poor man, how will he cope without his wife etc....
And of course the most awful comment I heard was " well what do you expect, she was an English woman and from the south!!

Even though ive lived here 27 years, I am and always will be an incomer and an outsider such is the small mindedness of community folk here.

Von, I don't do social media but thanks for your advice.

There isn't a taxi service out here just in town and costs £20 each way!

I should be thankful for having daughter stay with me and she has a free bus pass as she has her own disabilities.But the service is limited so a lot of waiting around and not much to do in a small town.

I recently chatted to a taxi driver in Glasgow who was thinking of retiring to Majorca. When I asked him if he had good medical insurance incase he got sick out there, he said he hadn't thought about it that much!!

Its very easy to have a dream but you have to look at the realities too.

So many families move here and 2 years later, they sell up and away back to the mainland.They cant hack the harsh weather and lack of things to do especially the young ones. if you are sporty then football and rugby are great.

And of course no big shops but reliant on couriers coming on ferries.The last 2 weeks many days were too rough and ferry was cancelled delaying food supplies and anything ordered on line.

Local MSP raised the idea of building a tunnel across to the mainland.It would be about 25 miles long!(from Harris across to Skye)

Personally that's far too long and I would still use a ferry.Ive never used the channel tunnel either, just me.

Florence in the hebrides

Researching:
house/hampshire prophet/cheshire skinner/kent

maggiewinchester
Report
3 Nov 2019 19:38

Ah! Tales of remote islands and small villages! :-D
When we lived in the Shetlands, at one point ex and I (and a lodger and his dog, Ben) lived on East Burra.
Ex and lodger were allowed a full weekend off one weekend in 4 - so it was usually just me and Ben.
One Saturday (not an 'off' weekend), ex and I arranged to meet in Lerwick for a drink.
Unfortunately there was a sudden really heavy snowfall, and we got stuck in Lerwick.
We tried to book a taxi for later - but only one of the taxis in the area had snow chains on - and he was fully booked.
So, we stayed where we were. When the pub shut (no point in panicking :-D), we went to find somewhere to stay for the night. Every hotel, B&B etc was full - even the Fishermen's Mission!
We ended up in separate cells in the police station :-\
Sunday morning, we were thrown out (no cup of tea) at 6am. We went for a cup of tea, then ex's workmates turned up with a minibus to take him back to work (in Cunningsburgh). I, however had to start walking the 11+ miles home, in flared jeans and platform shoes.
It took me 5 hours, in 3ft (plus) of snow.
However,when I was about half a mile from home, Ben came running up. He had been shut in the house, but as the door is never locked I presume the landlord (who lived on the hill) had let him out - but it wasn't like him to let Ben roam.
Then I saw the landlord. He asked how the cell was, and he knew I was coming (how?) and to go to the 'hoose' for a hot bath (no bathroom in the croft house we lived in), and the missus had a stew on for me. Ben had been fed.
.
I suppose the police could have called him, but it was a bit surreal.
I had visions of people with binoculars 'checking' on my progress :-S



Researching:
Me and my sister in the 'Bessacar', about 1962.

SylviaInCanada
Report
3 Nov 2019 19:50

Florence ...............

we used to have just such a biddy living across the street for us here in a big city.

It was quite amazing to hear what she could make of a story.

She did watch the neighbourhood very carefully, so I would tell her when we went away, or if something special was happening at the house, to try to keep the stories down.

I once told her that we were having some workmen in, they would be removing the foam insulation that we'd had installed that was under orders to be removed and installing new insulation, so they would be working both inside and outside the house.

About a week later, my next door neighbour asked me if it was true that OH and I were separating, we were selling the house, I was going to move to Australia, our daughter (about 5) would stay with OH, and they would move elsewhere in the city. :-0

Where did that lot come from????


Our friends roared with laughter when we told the story .......... and then one of them came to visit the big city from his home in the north. He was asked to collect me from home to go to other friends for dinner, as OH had taken daughter to England for a visit.

He was a very good friend of both of us, most probably completely asexual, never had a date with a woman nor with a man so far as we knew ........... but he arrived at the door, glanced around, turned back to me, said "we'll give her a show" ............


picked up, swung me round, and gave me a great big kiss (on the cheek)!

I never heard one word from her!!

Researching:
My mother (left) and grandmother, on holiday in Scarborough, Yorkshire, ca 1928-1830 ............................................................ ......... ................................... To help us and to get better results, please post as much detail as you can, especially name, date(s) and place. Also say what you already know.

SylviaInCanada
Report
3 Nov 2019 19:51

maggie ...............

that's hilarious, and a bit spooky!

Researching:
My mother (left) and grandmother, on holiday in Scarborough, Yorkshire, ca 1928-1830 ............................................................ ......... ................................... To help us and to get better results, please post as much detail as you can, especially name, date(s) and place. Also say what you already know.

maggiewinchester
Report
3 Nov 2019 20:05

As for plain nosey villagers - well, a few years after Shetland, ex and I ended up in a small village in Essex. I was an Agricultural Labourer there, until I got pregnant.
Initially, we lived a couple of miles outside the village, but a few months before my eldest was born. we moved into the village.
Once there, a fairly heavily pregnant me was 'spotted' coming out of the pub (where I'd had a Grapefruit & lemonade). This 'worthy' stopped me and tired to 'educate' me.
Later on, when I had my baby, (L) she commented on the pram, pushchair etc etc.
L would never wear gloves. One cold day, this woman stopped me and informed me that L (about 9 months old) should be wearing gloves.
Then she spotted her outfit, which was (worn over a babygro) a pair of thick cotton quilt lined dungarees, with a matching short bolero type fake-fur lined jacket.
The woman said it didn't fit her - the jacket was too short, the material too thin.
I explained it was quilted etc. But she went on and on.
I then hoisted poor L out of her pushchair, showed her the linings - then the label,
and suggested that, had she realised, surely even she with all her snobbery wouldn't 'diss' an outfit from Harrods! :-D

Mum worked there, so got it at a bargain rate :-D

Later on, I was pushing my youngest in her pram. The creature came across and asked whose the baby was.
'Mine' I replied
'I didn't know you were pregnant' she said
'I didn't realise you had to know' was my reply, as I just walked on past her.
She never bothered me again :-D

Researching:
Me and my sister in the 'Bessacar', about 1962.

Florence61
Report
4 Nov 2019 10:42

Oh Maggie those stories made me smile. When I lived in the other village, I never had to buy a daily newspaper. The postman collected all the gossip on his rounds and passed it on with a few extra details!

If something happened to you in town, I can guarantee that the jungle drums would have been drumming and the village would have heard about you before you reached back.
That's how you landlord knew you had been in a police cell but poor you. What a dreadful time you had.

As for the Harrods story, blooming great, bet the jaw dropped 20 feet...lol

Sylvia, love your story,hehe gave them something to gossip about!

I haven't smiled much in ages but ladies you have restored my sense of humour ty.
Talking of the postie. About 3 weeks after I married and moved here, we were renting a small cottage near his parents.
One day as I wasn't working, I got up but didn't get dressed as was full of the cold.
In the afternoon I went for a lie down when I heard a loud knock at the door about 3pm

I jumped out of bed and with only a flimsy dressing gown around me I opened the door just a little bit. The postie handed me several letters and was staring at me probably wondering why I wasn't dressed in the middle of the afternoon and my ex away working!

fast forward to the weekend when we went to the local social club. Whilst waiting at the bar to get a drink, the postie said in a loud voice "oh hello there, I didn't recognize you with your clothes on."

oh my, my face was like a beetroot, the club fell silent and my ex asked me if I cared to explain. We sat down and I did explain but he didn't find it funny.
The postie was sitting with his cronies, all over 60 plus retelling the story with much hilarity.

Even many years later he would mention it still.

It would be so easy to write a book about village life but I think the characters would be too easy to identify!
Thanks for the laughter ladies, just the tonic I needed

Florence in the hebrides

Researching:
house/hampshire prophet/cheshire skinner/kent

maggiewinchester
Report
5 Nov 2019 00:19

Florence! :-D :-D :-D :-D

Reading your story, makes me wonder what the folk of Shetland though I was like.
I essentially lived alone on Burra, so used to catch a bus to Lerwick (nearest bus stop in Hamnavoe, 3 miles away - that was the nearest phone box too) on a Saturday, to meet people and sometimes to get some shopping - though I mainly lived on an 'eternal' lamb stew.
If I went to 'Queens' (a pub), there would be Norwegian/Czech/Swedish fishermen.
For some reason, (probably because I was a single female drinking in a pub) they would challenge me to drinking competitions, where they'd drink their traditional drink, and I'd drink Whisky Macs. I agreed, but only if they bought my drinks.
The barman, whom I knew (thankfully) knew what was going on, and,though charging the proper price, served my Whisky Macs extremely watered down. I always won, though was somewhat inebriated - but could still walk! :-D

If I bought shopping, at about lunchtime, I'd head off with bags of shopping, to the upstairs bar of the 'Lounge' where either all or some of 'Boys of the Lough' regularly played. Somehow I managed to get drunk.
At a certain point, someone would phone John Christie, my 'regular' taxi driver, who lived on West Burra, and, unless completely blotto himself, would pick me up.
Apparently, Aly Bain became an expert in packing me and all of my shopping into John's car.
If John was a little inebriated, we'd make a pit stop at his house, where his wife would ply him with a lot of coffee, while I slept.
He'd take me home later on.

There was also a girl with Shetland parents who'd been brought up in Canada, but who'd come back to her ancestral home - to sleep with all the Oil workers!
Strangely, there were some who weren't keen on this - and took me out as a 'foil' to keep her at bay! :-D :-D
...so I was regularly seen out drinking with various men......
But John was always called at the end of the evening, to take me home!

You may wonder about poor Ben the dog - but never fear! I took him out every morning. By now, I'd 'trained' him to stop going for the sheep's throats.
The landlord had a Sheltie, (MItzie) who was bought 'trained', but was fairly useless. He realised Ben was a good influence on her, and with a little more training, working together, they could herd sheep!
So, as my door was never locked, Ben was out more than he was in, and the landlord fed him after he'd worked him - and most Saturday evenings.
Sometimes, If I woke up late on a Sunday, there would be no Ben but a note from the landlord (also with the surname Christie, like my taxi driver) saying he'd taken him out!

Researching:
Me and my sister in the 'Bessacar', about 1962.

UzziAndHerDogs
Report
5 Nov 2019 00:40

The good side of living in a village should be they all help. How sad the village life has disintegrated.

Thankfully there will always be a network of help but you have to work the help from the gossip . Even that can be fun if you dont join in and take all with a tad bit of salt



Researching:
Turner, Staniforth in Beighton and Ridgeway Sproat in Sheffield and Cumbria

UzziAndHerDogs
Report
5 Nov 2019 00:43

PS Florence take care of yourself

Researching:
Turner, Staniforth in Beighton and Ridgeway Sproat in Sheffield and Cumbria

Florence61
Report
7 Nov 2019 11:36

Good morning peeps.
Well my faith has been restored in my GPs surgery.
I tel yesterday to ask if it were possible for a home visit for my quarterly jags for my hips as I have no way of getting to the surgery.
My lovely GP said no problem and is coming to my house next Thursday. One less problem to worry about.

Florence in the hebrides :-)

Researching:
house/hampshire prophet/cheshire skinner/kent

SylviaInCanada
Report
7 Nov 2019 18:01

Florence ...........


great news!!!

What a lovely doctor.


and I'm glad that we made you laugh!

Researching:
My mother (left) and grandmother, on holiday in Scarborough, Yorkshire, ca 1928-1830 ............................................................ ......... ................................... To help us and to get better results, please post as much detail as you can, especially name, date(s) and place. Also say what you already know.

Maureen
Report
7 Nov 2019 20:28

While your doctor is visiting ask if they can change the prescription for your medication to every 2 months or more if you are on a monthly supply, i have a friend in Ireland who has a six monthly prescription, may save your daughter a trip, plus the doctor may be able to give you information on other services offering help.

Florence61
Report
7 Nov 2019 22:08

Thanks for your advice Maureen. My meds are just because of my heart and once ive had the operation, I hopefully wont need the tabs anymore.However I have inhalers for my asthma and they are not keen to double up as I asked that before.
Daughter has loads of meds as she is a type 1 diabetic which she needs monthly.

However I will mention it next week when gp comes and see what she says.

Ty Sylvia, I appreciated your stories and everyone elses, really did make me chuckle.

Maggie will appreciate my tales as she was a former islander in her time so knows exactly what its like up here!

Florence in the hebrides :-)

Researching:
house/hampshire prophet/cheshire skinner/kent

maggiewinchester
Report
7 Nov 2019 23:50

Florence, I now live in Winchester (a mile from the centre) - my prescriptions are for 3 months - and we get a bus every hour!

As for knowing what it's like living on an island - yes I know :-D :-D
I'm pleased to say, whatever place we tried to rent on Shetland, we were never refused - we never 'trashed' anywhere, and I had people (strangers) trying to buy Ben (the Border Collie) once I had stopped him grabbing sheep by the throat, and taught him some simple commands - like 'left', 'right', 'stop' and 'go' and 'for goodness sake' - or something similar - that command was an instant 'just stop what you're doing' NOW - (I don't 'do' whistles) as he 'would make a mighty fine sheepdog' :-D :-D

Actually, where I live now has a similar atmosphere to an island - we're a small estate of mixed housing - both council and private. Some people know every movement, some, like me, aren't bothered. However, despite not being born here (as many of the residents are), I'm an established 'safe' person.
I worked in the local school years ago. Those children I worked with have grown up, and had children of their own. Their children say 'good morning', and 'please' and 'thank you' in my presence - because their parents had to, and they appear to know the 'look' Mrs 'W' gave their parents if they forgot! :-D :-D

Researching:
Me and my sister in the 'Bessacar', about 1962.