General Chat
Welcome to the Genes Reunited community boards!
The Genes Reunited community is made up of millions of people with similar interests. Discover your family history and make life long friends along the way.
You will find a close knit but welcoming group of keen genealogists all prepared to offer advice and help to new members.
And it's not all serious business. The boards are often a place to relax and be entertained by all kinds of subjects.
The Genes community will go out of their way to help you, so don't be shy about asking for help.
Quick Search
Single word search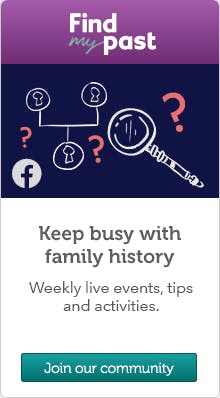 Icons
New posts
No new posts
Thread closed
Stickied, new posts
Stickied, no new posts
Who would have thought?
Profile
Posted by
Options
Post Date

Sharron
Report
13 Feb 2020 13:28

The council started charging individuals for using the amenity tip and stopped the local tipping facility ( a dustcart would be in a local car park once a month).

Now there are big problems with fly tipping?

KathleenBell
Report
13 Feb 2020 13:52

I've always said that if it was free for everyone (businesses included) to take waste to the tip it would stop a great deal of fly tipping. My son's car is signwritten (although his business has nothing to do with waste, gardening or building etc.) but we still can't take garden waste to the tip without getting a permit first and then you can only make one drop off with the permit. As we have a high hedge round all four sides of our property there is always a lot of hedge clippings every summer and we have to have an argument with the tip every year.

2 years ago they sent someone out to look at our garden just to make sure we were telling the truth about where all the clippings were coming from. I wonder how much that visit cost!

Kath. x

Shirley~I,m getting the hang of it
Report
13 Feb 2020 14:40

Our council too has started charging to use what was a free tip

You nearly always had to queue to get in so people used it constantly

When I saw in the paper they are now charging I immediately said how stupid now there will be lots of fly tipping

I recently had to buy a new monitor for the pc and the old one is sitting in the study not going anywhere
I refuse to pay to get into the tip just to put it in the container they have for discarded electrical goods .

It won't be fly tipped but can't stay in the house indefinitely

Am hoping to catch the binmen one week to see if they will take it

Researching:
Surname Fahse. Germany. Essex .South East London My avatar is one of our wedding photos of 1957

Annx
Report
13 Feb 2020 14:54

The county where I live was on the news this morning about all the fly tipping.Some Country lanes have been blocked with it just dumped in the middle of the road. Then there was more about fly tipping on a fraud prog that followed. An organised gang using shipping containers to dump huge loads of rubbish on private land. They even had the nerve to issue flyers beforehand apologising for any noise or disturbance. It said one man had had 640 tons of it dumped on his land and it had cost him £120,000 to get it removed.

Anyone could see there would be fly tipping problems once they made it hard to get rid of your rubbish. What with all the stuff you have to take to specialised recycling, get permits for or can only take to certain tips and the fact that the tips only open certain days at certain times, what did they expect to happen? People will be pouring all sorts down drains, burying stuff etc as well as fly tipping. Cause and effect are so obvious and the clearing up cost must be phenomenal.

Researching:
Staffordshire, Warwickshire

Gwyn in Kent
Report
13 Feb 2020 14:56

As far as I know, our most local tip is still free for 'household waste', but charges for disposal of items it considers constitute Trade waste............

From their website
breeze blocks, bricks, cement, concrete and drain pipes
ceramic bathroom and kitchen items (baths, bidets, cisterns, shower trays, sinks, toilet pans, wash basins)
flagstones, granite, marble, paving slabs
hardcore, rubble, gravel, rocks, stones
plasterboard
sand
soil
tiles (ceramic, clay, slate)
tyres (charged for since 2012)
We are required to provide a place for Kent residents to deposit household waste free of charge. However, the types of waste listed above are not classified as household waste and we can therefore choose not to accept this material, to put limits on the amount we accept and/or charge to accept it.

So Shirley maybe your monitor would be disposed of free in this part of Kent?

ZZzzz
Report
13 Feb 2020 15:04

They don't see past the £ signs, get money by charging people, versus pay for clear up the fly tipping, probably comes from different departments of the same council.

Researching:
Frame all over the world just in case? Vos from Netherlands. Nelson and Sowerby from Newcastle. Pickles from Saddleworth and Australia.

Shirley~I,m getting the hang of it
Report
13 Feb 2020 15:37

Gwyn

Maybe I should get my daughter to dispose of for me
She lives in Hawkinge and will be up to mine tomorrow bringing grandson up for his half term break

Was coming up with him Sunday but with the threat of the stormy weather this weekend is bringing him tomorrow evening just in case ;-)

Researching:
Surname Fahse. Germany. Essex .South East London My avatar is one of our wedding photos of 1957

MR_MAGOO
Report
13 Feb 2020 16:06

My mother used to a pound note in an envelope when she wanted something taken :-)

Andysmum
Report
13 Feb 2020 16:18

Our local tip is open all day, Monday-Saturday and is free to dump anything.

Also our bin-men take garden rubbish. As most stuff goes in one of the recycling bins, our general bin is almost all garden rubbish. We still get fly-tipping, but not much. :-)

Gwyn in Kent
Report
13 Feb 2020 17:06

Our bin men take garden rubbish, but only if it is in the correct bin, which is supplied when people pay to opt in for that service. If they find garden rubbish in the household rubbish bin, they can refuse to empty it.
We therefore have 3 wheelie bins, - all with different coloured lids plus we have a black box for paper and card.

supercrutch
Report
13 Feb 2020 17:13

Playing devil's advocate I appreciate that councils have to make a charge when receiving waste from private individuals.

Firstly if you engaged a licensed waste carrier they would pay £x per ton to tip at an approved site (whether at a sorting yard or not). That charge would be covered by you as the originator of the waste and form part of the invoice.

If you choose to take your waste to a recycling or general waste site that waste still has to be handled and disposed of, it isn't free.

It's absolutely correct that households who want to rid themselves of waste should pay. Saying it should be a free service sounds nice but means that everyone's council tax will increase to cover the costs even if they never use the waste collection/drop off service.

Fines for fly tippers are far too small. First offence £2500, subsequent £10000 and 6 months imprisonment suspended for 24 months. Third offence (and yes there are idiots who make this their lifestyle, £25000 and 24 months imprisonment plus the 6 months suspended added. Larger companies should suffer higher penalties.

I hate to see all the rubbish along our verges, mostly thrown from car windows as there is nowhere to stop and discard their crud. As for piles of waste I get positively apoplectic.

Sue

Researching:
Jones!!!!!!!!!!!!!!

Sharron
Report
13 Feb 2020 17:44

Totters pay for the right to sort the rubbish and sell whatever they can.

You already pay, in your council charge, for your household waste to be removed and processed.

Caroline
Report
13 Feb 2020 18:44

We can take things to the tip for free ..... but.... we pay depending on the size of garbage can for our pick up at home....unless...it's too big to go in the can then it's free...things like sofa stoves etc...overflow of regular garbage you pay per bag. Recycling is picked up free and garden waste and household food waste from your home no limits on the amounts.
Some people will go to the local park and dump their overflow garbage in the public bins risking a fine...overall not too much fly tipping here.

Annx
Report
13 Feb 2020 18:54

Quite right Sharron, we already pay as you say and according to the value of your house, not what rubbish you create to be disposed of. Our council did recycling of paper since back in at least the 70s and even gave us a discount on our rates if we separated and left our newspapers in a pile next to our rubbish bin. Now it's obligatory that we sort everything for them to recycle for free with no council tax reduction for doing it.

If we are paying for bigger bins if we want them on top of our Council tax, why not pay for the standard bins too and introduce a smaller free bin. We only half fill our rubbish bin in a fortnight and it would help a lot of older people and single people who create the least rubbish. It might make people stop and think what they are buying with all its fancy packaging to be disposed of too and help the environment at the same time.

Years ago Kathleen, we were taking soil to the tip in our trailer every week to get rid of a steep slope in the garden we needed to level. In the end they asked if we were building an underground shelter!

I agree the fines are too low but there being few waste bins is no excuse for throwing rubbish out of car windows. FGS if you are in a car take it home......the car will even carry it there for you. I'm just hoping some will get reported to the police if they get caught on a webcam in a car behind them. :-)

Researching:
Staffordshire, Warwickshire

Rambling
Report
13 Feb 2020 21:29

The recycling centre is free here and they take most things ( not toner cartridges so if anyone knows how they can be dealt with I'd be most obliged?), We went a few weeks ago, very friendly place lol, if you're stuck for someone to chat to that's the place to go :-)

We have recycling bins for green waste, one for bottles and cans, cardboard and paper ( blue bag) and ordinary waste bin, plus a foodbin now. Large items cost to dispose of through the council , but it's only something like £18 for 5 items. The scrap man comes round at least once a week and is always loaded with fridges, bedsteads, bikes and any bits of metal he can find.




Researching:
Whetman, Budd, Fishlock, Kemp, Keating. Surrey, London and Ireland.

Andysmum
Report
13 Feb 2020 22:06

Rose, there are several charities that will recycle cartridges. They get paid for them and you can either ring up for a freepost envelope or a box, which they will collect when it is full. Which one depends on the charity.

Just google recycle cartridges and take your choice. :-)

Rambling
Report
13 Feb 2020 22:25

Thanks Andy'smum, I will ask son if he has looked at that, he has a long list of
' things to do' at the moment :-)

Researching:
Whetman, Budd, Fishlock, Kemp, Keating. Surrey, London and Ireland.

Florence61
Report
14 Feb 2020 11:42

We have 4 large bins. 1 -blue for paper, cardboard and plastics. 2 - is green for glass, 3-(black bins) is labelled organic for food etc and 4- is for anything non recyclable.

So if my toaster breaks, it goes in the non recyclable.Our black bins are emptied fortnightly and the blue and green monthly.

It costs us money cleaning out glass jars as uses water etc, cans plastic bottles so as we pay council tax why should we have to pay anymore to dispose of our rubbish.

If I had a sofa that really was finished, then I ring the council and they will remove it.
What I cant understand is people who fly tip bags of rubbish with paper, food etc. Why cant they put the rubbish in their own bins. Surely the average household doesn't make several black sacks of rubbish in 2 weeks?

I squash down cereal boxes and any other boxes so can get maximum in the bins.

There is a local amenity tip where I used to live and its free to dispose of fridges, freezers etc and other household items but not food.

I think part of it is laziness and part ignorance.

I cant imagine throwing anything out of a car window. if you walked along the street and did that, im sure you would get caught and fined!

Florence in the hebrides

Researching:
house/hampshire prophet/cheshire skinner/kent

Annx
Report
14 Feb 2020 17:21

Florence we have even seen people in the city car parks sit and eat and drink, then open the door to leave all their empty trays/drink cups in a pile on the tarmac beside the door without getting out of the car and then driving off. They even empty car ashtrays the same way.

One thing is clear, there is no consistency with what bins or collections we get or what we have to pay for and how much!

Researching:
Staffordshire, Warwickshire

maggiewinchester
Report
14 Feb 2020 23:57

I can never understand people throwing food containers etc out of cars.
It's not too difficult to have an empty plastic bag in a car, for rubbish.
When my children were little - even as young as being in a pushchair - they would eat a banana, then this hand would 'appear' from the pushchair holding the banana skin.
No-one told them to do this.
This was for me to take, and put in the hood to dispose of when we got home.

When my daughter walked her dog, my eldest grand daughter would initially be in the pushchair.
When she started to walk, she would get out of the pushchair, pick up rubbish, and put it in the bottom of the pushchair (which my daughter would bin when they got home) . No-one told her to do this.
Is it just 'example'?
I have to admit I smoke roll ups (I didn't when the children were at home), but I never just drop my fag end. I either find an ashtray atop a bin, or put it in a small screw top metal pot I have.
What really annoys me are 'health' fanatics, joggers etc, who appear to be able to carry a full plastic bottle of water, but are unable to carry the empty bottle, and just drop it :-|

Researching:
Carpathian Sheepdog - not Large Marge, but the spitting image of her.