General Chat
Welcome to the Genes Reunited community boards!
The Genes Reunited community is made up of millions of people with similar interests. Discover your family history and make life long friends along the way.
You will find a close knit but welcoming group of keen genealogists all prepared to offer advice and help to new members.
And it's not all serious business. The boards are often a place to relax and be entertained by all kinds of subjects.
The Genes community will go out of their way to help you, so don't be shy about asking for help.
Quick Search
Single word search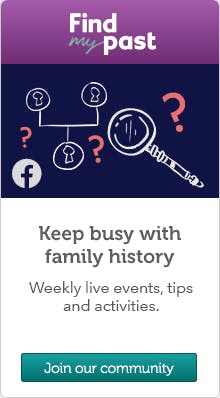 Icons
New posts
No new posts
Thread closed
Stickied, new posts
Stickied, no new posts
Recycling.
Profile
Posted by
Options
Post Date

ZZzzz
Report
8 Apr 2021 01:22

It's all very well whether you recycle or not but there isn't anyone anywhere that says what has been achieved so far, but in my opinion the answer is to stop making plastic in the first place then there is no need to recycle. Rant over thanks.

Researching:
Frame mainly from Newcastle and Gateshead. Vos from Netherlands. Nelson and Sowerby from Newcastle. Pickles from Saddleworth and Australia.

Dermot
Report
8 Apr 2021 07:12

If there is one good thing to come out of this virus it is that we have been awarded some humility by nature which has shown us once again that this planet does not belong to us. And though we may not realise it, sometimes we are not its most important species.

Researching:


JustGinnie
Report
8 Apr 2021 10:53

We have 2 bins here, I for black bag rubbish and 1 for recycling which is plastic, glass and tins, inside this bin is a black container which we put cardboard and paper in.

We can have a bin for garden waste but have to pay £50 a year for this.

What annoys me is that sometimes when the bins are emptied it all goes in the same bin wagon which makes nonsense of the whole business. :-|

nameslessone
Report
8 Apr 2021 10:55

Our council has announced a whole lot more items they will accept for recycling.

As long as we store it somewhere until we have enough to take to a prebooked slot at the tip. :-|

JustGinnie
Report
8 Apr 2021 11:04

Well that wouldn't work for us as we don't have a car.



nameslessone
Report
8 Apr 2021 11:09

But Ginnie - everyone has a car and a smart phone.

Not!


ZZzzz
Report
8 Apr 2021 11:11

We have a black wheelie bin for general rubbish, a bag for plastic and tins, two crates one for glass and the other one for paper and card.
And our council charge £50 a year for garden waste. What they assume is everyone has the ability to put the bins out or a car to take bigger things to the tip.
Meanwhile they sit in their ivory towers feeling smug and getting awards for being green.

Researching:
Frame mainly from Newcastle and Gateshead. Vos from Netherlands. Nelson and Sowerby from Newcastle. Pickles from Saddleworth and Australia.

nameslessone
Report
8 Apr 2021 11:21

Sounds just like my council.

I consider myself quite lucky as I know of others who have a huge number of bins, crates and bags.

I think the next door council is replacing the general waste bin with a smaller one to encourage recycling! A council that would prefer people to cycle rather than drive lucky for my son (who doesn't drive and doesn't have a parking space) that I can take his excess to my council tip if necessary.

Gwyn in Kent
Report
8 Apr 2021 11:22

ZZzzz
Does your council not have a system where people not capable of putting their bins out can have them collected from their storage spot and taken to the roadside?
That's what happens here.

To get people to recycle, councils need to make it a simple process.
If you live in a terraced house with no front garden, it's not easy to cope with a large collection of bins, bags and boxes.

Cutting back on plastic would be good, but it is used for so many purposes these days that elimination would be difficult.
Having said that, we can all do our bit and make a start eg. buying loose fruit and veg. rather than plastic wrapped on a plastic tray.

Sharron
Report
8 Apr 2021 11:34

Appointments at the tip when the roadside is open all the time!

nameslessone
Report
8 Apr 2021 11:36

Naughty!

ZZzzz
Report
8 Apr 2021 11:40

Exactly Sharron.

Researching:
Frame mainly from Newcastle and Gateshead. Vos from Netherlands. Nelson and Sowerby from Newcastle. Pickles from Saddleworth and Australia.

SuffolkVera
Report
8 Apr 2021 11:41

I wish our council had different crates etc. We have one general household bin and one recycling bin, collected on alternate weeks, but the stuff that we can put in the recycling bin is very limited. No plastic bags or wrappings, no cartons, no textiles, no glass and the list goes on and on. All this has to go to the recycling centre. What if you don't have storage space or transport? Oh, and we are told to recycle food peelings, tea bags, shredded paper and so on at home in a compost bin. Where do you put this if you live in a flat with no garden? In your bedroom?

Today in the local paper there is a report from the council saying that 20% of recycling has to be rejected (and presumably go to landfill) because people are putting the wrong things in their bins and so "contaminating" the recycling. Is it any wonder?

Sorry, rant over :-)

nameslessone
Report
8 Apr 2021 11:47

Vera
I get so cross walking around the village when the recycling is out for collection. So few people seem to know what they can or ca't put out ( or couldn't care).
Sometimes I wonder why we bothered when the lorry load will obviously be rejected.

Names


Florence61
Report
8 Apr 2021 14:32

We have 4 bins here.A blue one for plastic, paper, cardboard, cans etc.A green one for glass.One black for food scraps if you dont compost and the other black bin is for general household that is not recycleable.

We have been told that we all need to improve our recycling habits here but yet a report was published saying that there is an excess of glass here. The reason is that there is no market for it. Some is crushed and used in gardens etc but here we have too much and there are mountains at the recycling plant. So what is the point of us separating the glass if its not actually being melted down and reused?

I have noticed the bins all emptied into the same space on the wagon as well.

if i remember back to when i was a small child in the 60's, we were reusing our bags and bottles long before recycling was invented. My dad's shed was full of things he reused like jam jars for screws, seeds. Old bits of carpet made into kneeling pads for the garden etc. So its not a new thing by any standards.

But I do think, we have become a throw away nation rather then repair and reuse simply because we can obtain replacement items more easily than our grandparents could.

Florence in the hebrides

Researching:
house/hampshire prophet/cheshire skinner/kent

Andysmum
Report
8 Apr 2021 14:51

We have a blue bin for recycling (paper, cardboard, plastic, tetrapaks), a grey bin for glass, a small green one for food waste and a big green one for general and garden waste.

All are collected on different days, at different intervals and there is a different lorry for each colour bin. Large items you can take to the tip or you can pay the council to remove it. Most people are pretty good and the bin men are great.

maggiewinchester
Report
8 Apr 2021 16:13

I have a grey bin for rubbish, a green one for recyclables and a small one for glass.
As has been said, the recyclables are limited, and around here, you are asked to only put bottles and jars in the glass box, ans glasses, and actual glass can cut :-S

I noticed, when I moved in here, no-one kept their bins in the front garden.
I'm in the middle of a terrace of 4 bungalows, and there's a 'courtesy' path through the back gardens.
My bins are also in the front.
One neighbour has been around and virtually pleaded with me to use her path, and bring my bins in! Methinks the local 'We can't have that!' brigade have been 'at' her.

Well, I will be bringing them around the back. The reason?
The council have stopped the free green garden waste bag, paid for with Council Tax, favouring yet another plastic bin for garden waste, at the cost of £39 a year. :-|

Once I have got rid of the leaves from the overgrown Bay 'shrub' (it was damaging the roof) my sister and I cut down last week - sister will have the trunks, and once I have hacked down and disposed of the overgrown box 'hedge' all I'll have to dispose of will be grass and the odd weed - and I won't need a £39 bin for that!
So, having the bins around the back, means I can bag up the leaves (and later on the grass) and put them in the rubbish bin, with no-one noticing!

And I don't think I'll be the only one! It appears the Council, in an effort to tax us more, has cut off it's nose to spite it's face.

Researching:
Betty. Favourite place in her new garden. Why is her shadow nothing like the way she's sat?

nameslessone
Report
8 Apr 2021 16:26

I have a couple of friends with small gardens that share the cost of the garden waste bin.

grannyfranny
Report
8 Apr 2021 16:31

We are obviously lucky here, we have 4 bins for recycling/garbage. The garbage bin gets mainly plastics, bags, wrappers, yogurt etc pots. Our garden bin is free, and emptied every week, we can put food waste in it too, though we do compost. I put tea bags, meat and fish scraps, egg shells, greasy paper in there.

Supermarkets have bins for batteries, water filters, and I believe in our area Tesco will soon be taking plastics like crisp packets and wrappers.

Our recycling centre takes eveything else,

For those interested and living near towns, Boots have a bin for empty cosmetic containers, so plastic tubes will go in there. Boots Opticians were taking contact lens packaging before Covid, hopefully that will recommence. And a local chemists take the foils from pills.

Researching:
Freeman of Berwick upon Tweed

Sharron
Report
8 Apr 2021 16:50

We only have the two bins but you can pay for a green bin as well but I have a heap up the garden. I hope hedgehogs might benefit from it but it is probably just rats..

There used to be a landfill down by the harbour which is part of the nature reserve now. I think more came out of there than ever went in, we were a village of totters then. At least two of my cars were towed down there after we had taken off anything we might weigh in later.

There was one family who would do anything for fourpence and they were down there all the time.Some fishermen brought in a couple of sacks of winkles that had gone rotten. The family were on the sacks in a moment and the old woman tore the fishermen off a strip for bringing stuff like that in! .