Hobbies and Crafts
Welcome to the Genes Reunited community boards!
The Genes Reunited community is made up of millions of people with similar interests. Discover your family history and make life long friends along the way.
You will find a close knit but welcoming group of keen genealogists all prepared to offer advice and help to new members.
And it's not all serious business. The boards are often a place to relax and be entertained by all kinds of subjects.
The Genes community will go out of their way to help you, so don't be shy about asking for help.
Quick Search
Single word search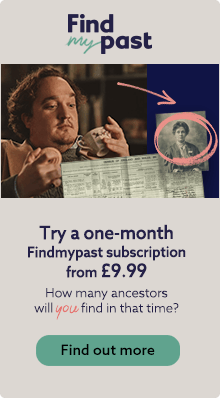 Icons
New posts
No new posts
Thread closed
Stickied, new posts
Stickied, no new posts
Greaders suggestion July/Aug 14 please
Profile
Posted by
Options
Post Date

AnninGlos
Report
4 Jul 2014 12:41

2 books as usual


Review date for this lot will be 17 August.

Researching:
Photo Allium in my garden June 2021 Researching Somerset, Dorset, Hampshire, Derbyshire, Staffs, Devon, Glamorganshire. Ingram, Masters, Tamblyn, Knight, Warner, Bate, Allen, Riggs, Dominey, Duffin

AnninGlos
Report
4 Jul 2014 13:03

Don't let me go by Catherine Ryan Hyde
Grace: Ten year old Grace knows that her mum loves her but her mum loves drugs too. There is only so long that Grace can fend off the 'woman from the county' who is threatening to put her into care. Her only hope is.....
Billy: Grown man Billy Shrine hasn't left his apartment for years. People scare him. And so, day in, day out, he lives a perfectly orchestrated, silent life within his four wall until....
The Plan. Grace bursts into Billy's life with a loud voice and a plan to get her mum clean. But it won't be easy, because they will have to take away the one thing her mum needs most..... Grace.



Caught out in Cornwall by Janie Bolitho
When Rose Trevelyan sees a young girl being carried away by someone who appears to be her father, she thinks nothing of it. Until, that is, the appearance of a frantic mother who cannot find her child. Beth Jones is only four years old, and her mother is adamant that the man Rose saw taking her away must be a stranger.
Wracked with guilt for not intervening, Rose once again finds herself entangled in a criminal investigation. As time passes, it becomes clear that the chances of getting Beth back unharmed are very bleak indeed.


Researching:
Photo Allium in my garden June 2021 Researching Somerset, Dorset, Hampshire, Derbyshire, Staffs, Devon, Glamorganshire. Ingram, Masters, Tamblyn, Knight, Warner, Bate, Allen, Riggs, Dominey, Duffin

Jill in France
Report
4 Jul 2014 19:44

Sense and Sensibility by Joanna Trollope
When sisters Elinor and Marianne lose their father and their beloved home, Norland Park, all in a matter of weeks, the shock impacts them in very different ways. As young architect student Elinor holds the family together, Marianne resists the change they must endure with all of her might.

Thrust into a tiny cottage in Devon, the two sisters are soon united by one thing, dilemmas of the heart. But where Marianne proclaims her love, Elinor holds her tongue. And in a world that turns on an axis of money, sex and power, what will prevail: following one's head or one's heart?

Backlash by Lynda LA plante
It is late at night on a notorious council estate in east London. A van - garishly painted with a grinning clown's face on the side - is being driven erratically. When the police pull over the driver to question him, they discover, inside the van, the body of a young woman. A murder suspect ...an arrest ...a confession ...A case done and dusted? But their suspect claims his victim is not his first, but his third. Five years earlier, a 13-year-old girl disappeared in broad daylight on a busy London street. DCS James Langton headed the investigation and left no stone unturned. The fact that case was not solved has haunted him ever since. The enquiry has opened up again but, unable to lead it due to ill health, Langton brings in DCI Anna Travis. Meanwhile the murder team begins the laborious task of verifying the details of the confessions and uncovering the identity of the second victim. And then the suspect changes his story. They know they have a murderer in custody - but is he a serial killer or just a compulsive liar?

x Jill




Pammy51
Report
4 Jul 2014 20:29

The Little Old Lady Who Broke All The Rules by Catharina Ingelman- Sundberg

79-year-old Martha Andersson dreams of escaping her care home and robbing a bank.

She has no intention of spending the rest of her days in an armchair and is determined to fund her way to a much more exciting lifestyle. Along with her four oldest friends - otherwise known as the League of Pensioners - Martha decides to rebel against all of the rules imposed upon them. Together, they cause uproar with their antics protesting against early bedtimes and plasticky meals.

As the elderly friends become more daring, they hatch a cunning plan to break out of the dreary care home and land themselves in a far more attractive Stockholm establishment. With the aid of their Zimmer frames, they resolve to stand up for old aged pensioners everywhere - Robin Hood style. And that's when the adventure really takes off . . .

A Swarming of Bees by Theresa Tomlinson

"A herbwife on a mule may go where warriors cannot – she may see what warriors cannot see and hear what warriors cannot hear!"

The Monastery at Whitby is ruled over by the powerful and independent Abbess Hild. But when she needs someone to confide in, she turns to the honest warmth of her friend Fridgyth, the half-pagan herb-wife.

A divisive and life-altering decision taken at the Great Synod is swiftly overshadowed as the monastery is ravaged by a deadly plague. As she tends the sick, Fridgyth starts to suspect that not all the deaths are natural. Despite Hild's stern warnings "not to meddle" she sets out to investigate.

Can Fridgyth's wisdom and intuition unmask the murderer and unravel the dark politics surrounding the deaths and clandestine arrival of two young scholars?

A SWARMING OF BEES is an absorbing and richly atmospheric murder mystery.


Mersey
Report
4 Jul 2014 23:32

A Pocket Full of Shells - Jean Reinhardt

In 1846 a baby girl is born to a young Irish fisherman and his wife. It is the second year of The Great Hunger and the young couple choose to remain in Ireland while family and friends are leaving. Their story takes place in the fishing village of Blackrock, near Dundalk, but the cities of Liverpool and Sunderland have a significant influence on their lives. Is their love for each other and their homeland enough to sustain them? Will they be forced to join the one and a half million who emigrate? This is the story of a young man's love for his wife and child as he struggles to provide for a family in one of the darkest periods of Ireland's history.



The Perfume Collector - Kathleen Tessaro

One letter will turn newly-married Grace Munroe's life upside down:
'Our firm is handling the estate of the deceased Mrs Eva D'Orsey and it is our duty to inform you that you are named as the chief beneficiary in her will.'

So begins a journey which leads Grace through the streets of Paris and into the seductive world of perfumers and their muses. An abandoned perfume shop on the Left Bank will lead her to unravel the heartbreaking story of her mysterious benefactor, an extraordinary woman who bewitched high society in 1920s New York and Paris.

Researching:
#Be Kind

TessAkaBridgetTheFidget
Report
5 Jul 2014 01:20

The Light Between Oceans
M. L. Stedman

After four harrowing years on the Western Front, Tom Sherbourne returns to Australia and takes the job of a Lighthouse Keeper, on Janas Rock, nearly half-a days journey from the coast.
Tom brings his young, bold and loving wife Isabel to the isolated island, where the supply boat visits once a season and shore leaves are granted every other year at best.

The two live alone on the island, and over the years Isabel has two miscarriages and a stillbirth.
One day Isabel hears the cries of a baby, and they find a rowboat, with a dead man and a living baby aboard.
Isabel persuades Tom to raise the baby as their own - they name her Lucy.
Two years later they all return to the mainland and are reminded that there are other people in the world.


Their choice to keep Lucy has devastated one of them -----


___________________________________

The Night Rainbow
Claire King

During one long hot summer, five year-old Pea and her little sister, Margot, play alone in the meadow behind their house, on the edge of a small village in Southern France.. Her mother is too sad to take care of them; She has left her happiness in the hospital along with the baby.
Pea's father has died in an accident and Maman, burdened by her double grief and isolated form the village by her Englishness, has retreated to a place where Pea cannot reach her - although she tries desperately to do so.
Then Pea meets Claude, a man who seems to love the meadow as much as she does and who always has time to play.
Pea believes that she and Margot have found a friend, maybe even a new papa - But why do people in the village view Claude with suspicion ? And what secret is he keeping in his strange empty house?






Researching:
Woodhouse and Trilloe from Herefordshire; Lockyear and Date from Somerset, Thomas and Edwards from Glamorganshire and Monmouthshire, also Argyll, Tipperary, Limerick, Cork

AnninGlos
Report
5 Jul 2014 20:17

Jan is opting out until September.

Researching:
Photo Allium in my garden June 2021 Researching Somerset, Dorset, Hampshire, Derbyshire, Staffs, Devon, Glamorganshire. Ingram, Masters, Tamblyn, Knight, Warner, Bate, Allen, Riggs, Dominey, Duffin

Berona
Report
6 Jul 2014 01:10

The Last Goodbye by Caroline Finnerty
Kate Flynn has spent her whole life running away. She reckons the best decision she ever made was to leave Ireland the day after she finished school. Having seldom returned since, she would be perfectly happy if she never had to go back there. She is happy in London where she runs a successful photography gallery with her best friend Nat, though their relationship is going through a rocky patch since Nat began an affair with a married man.
When Kate becomes pregnant and her partner Ben persuades her to make the trip home, she is forced to confront everything she left behind and memories of Eva, the mother she feels betrayed her. Kate finds it impossible to forgive Eva who chose to refuse cancer treatment while pregnant and died, leaving a young family motherless.
Do some wounds go too deep to ever heal? Must Eva's Choice forever deny Kate real happiness? The Last Goodbye is a powerful story of love and loss, forgiveness and new beginnings - a heart-wrenching and emotional page-turner for mothers and daughters everywhere.

The Little Friend – DonnaTart
Twelve-year-old Harriet is doing her best to grow up, which is not easy as her mother is permanently on medication, her father has silently moved to another city, and her serene sister rarely notices anything. All of them are still suffering from the shocking and mysterious death of her brother Robin twelve years earlier, and it seems to Harriet that the family may never recover. So, inspired by Captain Scott, Houdini, and Robert Louis Stevenson, she sets out with her only friend Hely to find Robin's murderer and punish him. But what starts out as a child's game soon becomes a dark and dangerous journey into the menacing underworld of a small Mississippi town.