Hobbies and Crafts
Welcome to the Genes Reunited community boards!
The Genes Reunited community is made up of millions of people with similar interests. Discover your family history and make life long friends along the way.
You will find a close knit but welcoming group of keen genealogists all prepared to offer advice and help to new members.
And it's not all serious business. The boards are often a place to relax and be entertained by all kinds of subjects.
The Genes community will go out of their way to help you, so don't be shy about asking for help.
Quick Search
Single word search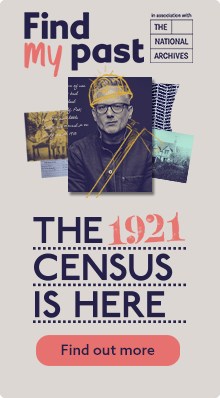 Icons
New posts
No new posts
Thread closed
Stickied, new posts
Stickied, no new posts
Greaders suggestions for October/November
Profile
Posted by
Options
Post Date

AnninGlos
Report
28 Sep 2015 17:30

As usual two books Put up early so I will wait until we have all replied to run the vote.


Review date will be Thursday 5 November, that is a five week slot this time as I will be away and not sure if I have Wifi.

Researching:
Photo Helebore 2021 Researching Somerset, Dorset, Hampshire, Derbyshire, Staffs, Devon, Glamorganshire. Ingram, Masters, Tamblyn, Knight, Warner, Bate, Allen, Riggs, Dominey, Duffin

AnninGlos
Report
28 Sep 2015 17:35

A Summer Affair Elin Hilderbrand
Glass sculptor Claire understands fragility more than anyone since she overheated in her studio and fainted, causing the premature birth of her son. Since then she has given up work and devoted herself to her husband and children.
But then Lock Dixon begs her to provide a glass sculpture for a charity gala night. Claire knows that her family should come first but, unable to ignore the chemistry building between herself and Lock, just can't say no.

Her decision will call her marriage, her friendships and all her loves past and present into question. And, as her emotions are pushed to the limit, Claire will be left wondering if her life can ever be pieced back together.

Victoria Hislop The Sunrise

Hislop's writing effectively weaves the personal into the political without ever becoming overbearing. An informative but equally emotional read (Woman)

Fascinating and moving... Hislop writes unforgettably about Cyprus and its people (The Times)

An absorbing tale about family, friendship, loyalty and betrayal, set during a violent period in the history of Cyprus (Good Housekeeping)

Intelligent and immersive... Hislop's incisive narrative weaves a vast array of fact through a poignant, compelling family saga (The Sunday Times)

'Some beautiful writing about a difficult period in time makes for a great read' (Sun)

Adroitly plotted and deftly characterised, Hislop's gripping novel tells the stories of ordinary Greek and Turkish families trying to preserve their humanity in a maelstrom of deception, betrayal and ethnic hatred (Mail on Sunday)
One of the best things about this novel is the way Hislop depicts the growing teamwork, love, respect, and trust which two families of opposite persuasions manage to establish


Researching:
Photo Helebore 2021 Researching Somerset, Dorset, Hampshire, Derbyshire, Staffs, Devon, Glamorganshire. Ingram, Masters, Tamblyn, Knight, Warner, Bate, Allen, Riggs, Dominey, Duffin

TessAkaBridgetTheFidget
Report
29 Sep 2015 02:39

My suggestions.

The Haunted Hotel. Wilkie Collins.

A sinister Countess is driven mad by a dark secret. An innocent woman is made the instrument of retribution. A murdered man's fury reaches from beyond the grave.

When Countess Narona marries the fiance of Agnes Lockwood and takes him to live in a rundown Venetian palace, strange things start happening - a servant mysterious ly vanishes and the husband dies as a recluse. But the dead won,'t rest. When the palace is transformed into a hotel the two women are drawn through the murky streets of Venice to its chambers, where a force stronger than death is waiting to wreak its vengeance.,......


The Wedding. Imraan Coovadia

Family destiny can hang from the slenderest of threads. For Ismet Nassim, a clerk of modest prospect s and generous girth from Bombay, everything changes when, from the window of a train on which he is sitting, he sees a young woman standing next to a village well - not just any woman, but the most beautiful woman in the world.
Should he pull down the shade and resume his placid bachelor ways? Or throw caution to the wind and perdue this unknown beautiful woman.
Ismet pursues his vision of beauty , whose name is Khateja, and marries her the next day. Khateja's family heaves a sigh of relief.

I met however is in for the fight if his life. Although she had agreed to marry this shambling clerk, Khateja also resolves to make his life as miserable as possible, informing him even before they exchange vows that love and obedience will play no part in this arrangement.
Thrown together in what seems a hilariously awkward misalliance of spirits and souls, a weary but determined Ismet and the fiercely eloquent Khateja forge their way ahead. The story takes place in India and South Africa.


Researching:
Woodhouse and Trilloe from Herefordshire; Lockyear and Date from Somerset, Thomas and Edwards from Glamorganshire and Monmouthshire, also Argyll, Tipperary, Limerick, Cork

Mersey
Report
29 Sep 2015 22:24

My Suggestions ......

Fairfield Hall - Margaret Dickinson

Ruthlessly ambitious Ambrose Constantine is determined that his daughter, Annabel, shall marry into the nobility. A fish merchant and self-made man, he has only his wealth to buy his way into society.

When Annabel's secret meetings with Gilbert, a young man employed at her father's offices, stop suddenly, she learns that he has mysteriously disappeared. Heartbroken, she finds solace with her grandparents on their Lincolnshire farm, but her father will not allow her to hide herself in the countryside and enlists the help of a business connection to launch his daughter into society.

During the London Season, Annabel is courted by James Lyndon, the Earl of Fairfield, whose country estate is only a few miles from her grandfather's farm. Believing herself truly loved at last, Annabel accepts his offer of marriage. It is only when she arrives at Fairfield Hall that she realizes the true reason behind James's proposal and the part her scheming father has played.



Sarah's Key - Tatiana De Rosnay

Paris, July 1942. Sarah, a ten year-old Jewish girl, is arrested by the French police in the middle of the night, along with her mother and father. Desperate to protect her younger brother, she locks him in a cupboard and promises to come back for him as soon as she can.

Paris, May 2002. Julia Jarmond, an American journalist, is asked to write about the 60th anniversary of the Vel' d'Hiv' - the infamous day in 1942 when French police rounded up thousands of Jewish men, women and children, in order to send them to concentration camps. Sarah's Key is the poignant story of two families, forever linked and haunted by one of the darkest days in France's past. In this emotionally intense, page-turning novel, Tatiana de Rosnay reveals the guilt brought on by long-buried secrets and the damage that the truth can inflict when they finally come unravelled.


Also if you ever get a chance try and watch the film of this book starring Kirsten Scott Thomas....really tugged at my heart strings <3

Researching:
#Be Kind

Persephone
Report
30 Sep 2015 06:54

Two Fridays in April by Roisin Meaney
It's Friday, April 2. Daphne Darling knows that she should be celebrating her stepdaughter, Una's 17th birthday, but it's hard, because the date also marks the one-year anniversary of her husband Finn's death. Daphne can't turn to her own mother, Isobel, for advice - ever since Isobel ran out on Daphne and Dad Jack for a new life, they have never been close. Finn's elderly mother Mo is still grief-stricken at the death of her only son, so she is of little help. But by the end of that day in April, things will have changed for all of them. Una, it would seem, has disappeared... She's told them all that she is eating at a friend's house, but instead, she's at a mystery wedding - with the last people on earth she might be expected to have befriended. And what's more, Una has decided to track down her 'real' Dad, with the help of a stranger... Una's bravery, her foolishness, forces Daphne, Isobel and Mo out of their shells and for the first time since Finn's death, each woman has to confront herself, her grief, and to work out what really matters in life. And when the next Friday in April rolls around, it marks a fresh start for each of them... a new beginning.


Researching:
The latest tree member our Grandson, Stellan born 09/12/14

Persephone
Report
30 Sep 2015 06:57

The Lies You Told Me by Jessica Ruston

'I do not know what you have been told about your mother. But I know it cannot be the truth...' Klara Mortimer never really knew her mother, Sadie, a former model, who left when she was just six years old. All she has is a handful of stories, passed down from the father who raised her. Klara tells herself she has long ago come to terms with her mother's disappearance from her life, but then she receives a note and key from someone who calls themselves 'N.R.'. These lead her to a garage, full of the remnants of her mother's past, and to the diary she kept all those years ago. Within its pages, Klara discovers a woman who doesn't quite match the portrait her father has painstakingly painted for her, and a story that leads her to question everything she thought she knew...

(It also says if you like Rosamund Lupton you will like this author... I do know that the covers are similar, probably done by the same artist)

Researching:
The latest tree member our Grandson, Stellan born 09/12/14

Pammy51
Report
30 Sep 2015 10:47

The Ballroom Cafe by Ann O'Loughlin

Sisters Ella and Roberta O'Callaghan live in separate wings of their crumbling Irish mansion. They haven't spoken for decades, torn apart by a dark family secret from their past, and only communicate through the terse and bitter notes they leave for each other in the hallway.

Debbie, an American woman, is searching for her birth mother. She has little time left but as she sets out to discover who she really is and what happened to her mother, she is met by silence and lies at the local convent.

With the bank threatening, Ella tries to save the family home by opening a café in the ballroom much to Roberta's disgust. And when Debbie offers to help out in the café, the war between the sisters intensifies. But as Debbie finally begins to unravel the truth, she uncovers an adoption scandal that will rock both the community and the warring sisters.

Before She Was Mine by Kate Long

Freya is torn between her two mothers. Liv, her adoptive mother who nurtured and raised her, is earthy, no-nonsense. The total opposite to Melody: with her vibrant, explosive personality and extensive, brightly coloured wardrobe, Freya's birth mother is still apt to find herself thrown out of Top Shop for bad behaviour.
Hard as it has been for Freya to try to reconcile her two families, it has been harder for her mothers. Proud of her mature and sensible adoptive daughter, Liv fears Melody's restless influence. Meanwhile, forced to give up her baby when she was just a teenager herself, Melody now craves Freya's love and acceptance - but only really knows how to have fun.
Then tragedy strikes, and the bonds of love that tie these three women together will be tested to the max. Can they finally let go of the past, and pull together in order to withstand the toughest challenge life could throw them?