Hobbies and Crafts
Welcome to the Genes Reunited community boards!
The Genes Reunited community is made up of millions of people with similar interests. Discover your family history and make life long friends along the way.
You will find a close knit but welcoming group of keen genealogists all prepared to offer advice and help to new members.
And it's not all serious business. The boards are often a place to relax and be entertained by all kinds of subjects.
The Genes community will go out of their way to help you, so don't be shy about asking for help.
Quick Search
Single word search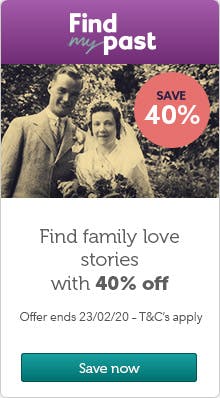 Icons
New posts
No new posts
Thread closed
Stickied, new posts
Stickied, no new posts
Greaders suggestions for July-August please
Profile
Posted by
Options
Post Date

AnninGlos
Report
7 Jul 2016 09:24

2 books as usual

Review 20 August

Researching:
Photo Hidcote Researching Somerset, Dorset, Hampshire, Derbyshire, Staffs, Devon, Glamorganshire. Ingram, Masters, Tamblyn, Knight, Warner, Bate, Allen, Riggs, Dominey, Duffin

AnninGlos
Report
7 Jul 2016 09:25

Persephone
Serious Intent by Margaret Yorke

Richard Gardner lives in the peaceful commuter village of Haverscot, struggling with the mood swings of his wife and the rebelious conduct of her two sons. Close by is The Willows whose frail owner has recently died, leaving behind the sinister legacy in the form of a murder weapon. The owner is determined to reclaim it and to finish a job begun years ago.

Unaware that her purchase of The Willows will upset the plans of a convicted killer, its new occupant is drawn into the troubled lives of her neighbours and discovers criminal undercurrents threatening the apparent calm of Haverscot.

The Things We Never Said By Susan Elliot Wright

The past shapes us all. But what happens when it hides a secret that changes everything?

In 1964, Maggie wakes to find herself in a mental asylum, with no idea who she is or how she got there. Remnants of memories swirl in her mind - a familiar song, a storm, a moment of violence.

In the present day, Jonathan is grieving after the loss of his father. A cold distant man, he was not easy to love, but at least while he lived there was hope for reconciliation. Then a detective turns up on Jonathan's doorstep to question him about crimes committed long ago...

And as the truth is gradually revealed, both Maggie and Jonathan realise that nothing is quite what it seems....

Researching:
Photo Hidcote Researching Somerset, Dorset, Hampshire, Derbyshire, Staffs, Devon, Glamorganshire. Ingram, Masters, Tamblyn, Knight, Warner, Bate, Allen, Riggs, Dominey, Duffin

AnotherAnneinGlos
Report
7 Jul 2016 10:55

My first book is
Dorothea's war: the diaries of a First World War nurse
Crewdson, Dorothea, author; Crewdson, Richard, editor
In April 1915, Dorothea Crewdson, a newly trained Red Cross nurse and her friend Christie, receive instructions to leave for Le Tréport in northern France. Filled with excitement at the prospect of her first paid job, she began writing a diary. She went on to witness and record some of the worst tragedies of the First World War

Dead rich
Lief, Katia, 1959- author
The rich play by their own rules. Former New York City homicide detective Karin Schaeffer should be enjoying a family holiday in Sardinia. But she and her husband, Mac, arrive on the island to find their children and nanny missing. Is the kidnapping connected to Mac's last case: investigating the infidelities of billionaire Godfrey Millerhausen? And, if so, just how far will he go to protect their secrets?

Copied from the library site.

Anne

AnninGlos
Report
7 Jul 2016 13:07

The Duchess by Amanda Foreman
A tale of decadence and excess, great houses and wild parties, love and sexual intrigue, this biography of Georgiana, Duchess of Devonshire, casts an astonishing new light on the nobility of eighteenth-century England.
Fashionable, extravagant and universally adored, Georgiana Cavendish, Duchess of Devonshire, was one of the most influential women of her day. But her flamboyant public persona hid a multitude of personal troubles: drug addiction, vast gambling debts, an unhappy ménage à trois with her husband and best friend, and a doomed affair with the future prime minister. Like her descendant, Diana, Princess of Wales, Georgiana was a vulnerable woman living the life of an icon.
This utterly absorbing biography, recently made into a major film starring Keira Knightley as the Duchess of Devonshire, paints a touching portrait of a misunderstood woman.


Rabbit Stew and a penny or two by Maggie Smith Bendall
Born on a Somerset pea-field in 1941, the second of eight children in a Romani family, Maggie Smith-Bendell has lived through the years of greatest change in the travelling community's long history. As a child, Maggie rode and slept in a horse-drawn wagon, picked hops and flowers, and sat beside her father's campfire on ancient verges, poor but free to roam. As the twentieth century progressed, common land was fenced off and the traditional ways disappeared. Eventually Maggie married a house-dweller and tried to settle for bricks and mortar, but she never lost the restless spirit, the deep love of the land and the gift for storytelling that were her Romani inheritance. Maggie's story is one of hardship and prejudice, but also, unforgettably, it recalls the glories of the travelling life, in the absolute safety of a loyal and loving family.


Researching:
Photo Hidcote Researching Somerset, Dorset, Hampshire, Derbyshire, Staffs, Devon, Glamorganshire. Ingram, Masters, Tamblyn, Knight, Warner, Bate, Allen, Riggs, Dominey, Duffin

TessAkaBridgetTheFidget
Report
7 Jul 2016 14:27

Back soon.

Researching:
Woodhouse and Trilloe from Herefordshire; Lockyear and Date from Somerset, Thomas and Edwards from Glamorganshire and Monmouthshire, also Argyll, Tipperary, Limerick, Cork

TessAkaBridgetTheFidget
Report
7 Jul 2016 15:21

First suggestion is -

The Perplexing Theft of the Jewel in the Crown by Vaseem Khan

For centuries the Koh-I-Noor diamond has set man against man and King against King.
Now part of the British Crown Jewels, the priceless gem is a prize that many have killed to possess.
So when the Crown Jewels go on display in Mumbai, security is everyone's principal concern. And yet, on the very day Inspector Chopra visits the exhibition, the diamond is stolen from under his nose.
The heist was daring and seemingly impossible. The hunt is on for the culprits.
But it soon becomes clear that only one man - and his elephant - can possibly crack this case.......


My second suggestion is -

Bones of the Lost by Kathy Reichs

A teenage girl is found dead beside a desolate highway on the outskirts of Charlotte. Inside her purse is the ID card of a local businessman who died five months earlier.

But who is the girl? And was she murdered?

Dr. Temperance Brennan, forensic anthropologist, must work fast to reach the answers. Convinced that the girl's death was no accident, she soon uncovers a conspiracy that extends from South America to Afghanistan.

But to find justice for the dead, Tempemust be more courageous - and take more extreme action than ever before.





Researching:
Woodhouse and Trilloe from Herefordshire; Lockyear and Date from Somerset, Thomas and Edwards from Glamorganshire and Monmouthshire, also Argyll, Tipperary, Limerick, Cork

Pammy51
Report
7 Jul 2016 19:30

Timetable of Death by Edward Marston

1859. Two children dash past gravestones playing hide-and-seek. A freshly dug grave should provide the ideal hiding place, if it weren't for an unscheduled body occupying the spot.
The body is that of Vivian Quayle, director of the Midland Railway and pillar of the community, whose mysterious death baffles local police and necessitates Scotland Yard's assistance. As Inspector Colbeck and Sergeant Leeming piece together the victim's final moments, and suspects and motives multiply, an unpleasant picture emerges. This is a case only the Railway Detective can solve.


The Bones of You by Debbie Howells

A community in shock
When eighteen-year-old Rosie Anderson disappears, the idyllic village where she lived will never be the same again. Local gardener Kate is struck with guilt. She'd come to know Rosie well, and thought she understood her - perhaps better even than Rosie's own mother.

A family torn apart
Rosie was beautiful, kind and gentle. She came from a loving family and she had her whole life ahead of her. Who could possibly want to harm her? And why?

A keeper of secrets
Kate is convinced the police are missing something. She's certain that someone in the village knows more than they're letting on. As the investigation deepens, so does Kate's obsession with solving the mystery of what happened to Rosie.

Mersey
Report
8 Jul 2016 10:24

The Lost Summer of Louisa May Alcott

Amelia Barrett gave her word. Keeping it could cost her everything.

Amelia Barrett, heiress to an estate nestled in the English moors, defies family expectations and promises to raise her dying friend's baby. She'll risk everything to keep her word—even to the point of proposing to the child's father—a sea captain she's never met.

When the child vanishes with little more than an ominous ransom note hinting at her whereabouts, Amelia and Graham are driven to test the boundaries of their love for this little one.

Amelia's detailed plans would normally see her through any trial, but now, desperate and shaken, she's forced to examine her soul and face her one weakness: pride.

Graham's strength and self-control have served him well and earned him much respect, but chasing perfection has kept him a prisoner of his own discipline. And away from the family he has sworn to love and protect.

Both must learn to have faith and relinquish control so they can embrace the future ahead of them.


The Girl Who Came Home - Hazel Gaynor

nspired by true events, the New York Times bestselling novel The Girl Who Came Home is the poignant story of a group of Irish emigrants aboard RMS Titanic—a seamless blend of fact and fiction that explores the tragedy's impact and its lasting repercussions on survivors and their descendants.

Ireland, 1912. Fourteen members of a small village set sail on RMS Titanic, hoping to find a better life in America. For seventeen-year-old Maggie Murphy, the journey is bittersweet. Though her future lies in an unknown new place, her heart remains in Ireland with Séamus, the sweetheart she left behind. When disaster strikes, Maggie is one of the lucky few passengers in steerage who survives. Waking up alone in a New York hospital, she vows never to speak of the terror and panic of that terrible night ever again.

Chicago, 1982. Adrift after the death of her father, Grace Butler struggles to decide what comes next. When her Great Nana Maggie shares the painful secret she harbored for almost a lifetime about the Titanic, the revelation gives Grace new direction—and leads her and Maggie to unexpected reunions with those they thought lost long ago.