Military Chat
Welcome to the Genes Reunited community boards!
The Genes Reunited community is made up of millions of people with similar interests. Discover your family history and make life long friends along the way.
You will find a close knit but welcoming group of keen genealogists all prepared to offer advice and help to new members.
And it's not all serious business. The boards are often a place to relax and be entertained by all kinds of subjects.
The Genes community will go out of their way to help you, so don't be shy about asking for help.
Quick Search
Single word search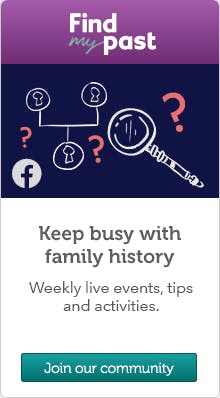 Icons
New posts
No new posts
Thread closed
Stickied, new posts
Stickied, no new posts
WW1 Map Co-ordinates
Profile
Posted by
Options
Post Date

John
Report
7 Aug 2014 11:32

From the CWGC site, I have discovered the map co-ordinates where the body of a relative was found.

Would it be possible to decipher where these co-ordinates actually were?

Believed to be in the Passchendaele/Langemarck/Zonnebeke area, just East and North-East of Ypres. The person concerned, I have learnt, was brought in from another area and re-interred at the Hooge Crater Cemetery.

ElizabethK
Report
7 Aug 2014 16:08

This probably does not answer your question..but.. on the "everymanremembered" site after you have done the commemoration you can move on to "place a poppy" where the buriel is,the poppies are "digital" and can be dragged to a specific place-you can enter the co ordinates if you have them

mgnv
Report
8 Aug 2014 00:48

Check out http://www.1914-1918.net/trench_maps.htm

then try http://library.mcmaster.ca/maps/ww1/ndx5to40.htm


+++DetEcTive+++
Report
8 Aug 2014 12:51

Would it be possible to copy and paste the map co-ordinates into an internet map and see what happens??

Researching:
Dormant member as from 20 Sep 2019 . Click on my board name to send a message

mgnv
Report
8 Aug 2014 18:54

DetEcTive's suggestion seems reasonable, so I tred it out, but had no luck.

Wieltje is 2 m ENE of Ypres, where the road forks left to Poelkapelle, and right to Gravenstafel and then to Passchendaele. The initial Canadian jump off lines were 4 m beyond Wieltje, astride the road to Passchendaele.

The 8th Canadian Field Ambulance Coy, part of the 3rd Can Div, details the location of Regimental Aid Posts and the Advance Dressing Station at Wieltje.
The Main Dressing Station was at Vlamertinghe, 2 m W of Ypres.
They were in line for the initial Canadian attacks in the last week of Oct 1917, but were too busy at the time to say much in their War Diary.
This is from an appendix to the Nov 1917 entries:
http://data2.collectionscanada.ca/e/e061/e001504900.jpg

[As you might guess, you can edit that URL to:
http://data2.collectionscanada.ca/e/e061/e001504901.jpg
to see the next page, etc.]


John
Report
11 Aug 2014 12:14

Body was found interred, grave un-marked, no cross; identified by personal papers. Believed (by myself) to have died in the Spring/Ludendorff Offensive of 1918. Possible sniper victim, as the body was identified by personal papers, ie he wasn't killed by shellfire, unless by inflicted shrapnel wound.

Map co-ordinates for anyone who'd help are:

J. 20. b. 9. 0 (verbatim, sourced from cwgc site)

Thank you.

MrDaff
Report
11 Aug 2014 13:59

John, you will need to (try) and find the map being used at the time to get further: You can make a 'grid' using the info in para 2, but you'll still need the relevant map. Sri can't be of more help.

A series of maps covered the Western Front at different scales. Each map was allocated a sheet number, sometimes with a letter. Each sheet was then divided into 4 (North West, North East, South West and South East). Each of these was subdivided again into 4 numbered sections (North West 1, North West 2 etc).This identifies a 1:10,000 map sheet - the most common map scale used by units. As the situation changed and trenches moved, maps were re-drawn and a dates was added to the reference. Example: Sheet 28 NW4 Ypres.

Each map sheet was divided into a series of grids. Using a sequence of letters and numbers a square 5 yards by 5 yards could be identified. Each 1:40,000 map sheet was divided into 24 squares lettered A-X. Each of these was subdivided into 36 numbered squares. Each numbered square was subdivided into 4 quarters lettered a-d. Each of the quarters was divided into a 10x10 numbered grid and then finally each 50 yard square subdivided again by 10.

Example: M 24 b 35.48.

mgnv
Report
14 Aug 2014 06:05

Assuming it's Ludendorf's 2nd attack against the 1st & 2nd armies in the Ypres sector, rather than his 1st against Gough's 5th army S of Amiens, and Byng's 3rd army between Arras & Albert.

So I'm guessing it's Sheet 28.
Go to the McMaster site - click on Sheet 28, then the 311WW1MAP link - this map is dated Jan 1918.
Ypres is just NW of the centre of this map - it covers the W half of I.8.
Head E along the Menin Rd - at I.18.b you'll come to Hooge (b means it's in the NE quadrant of the sq).
One sq E is J.13, and SE of that is J.20.
Again we want the NE quadrant i.e., J.20.b.
Now 9 is the maximum possible easting, and 0 is the minimum possible northing, so J.20.b.9.0 is talking abt the SE most corner of the NE quadrant - it specifies a 50 yd x 50 yd square.
It's abt 400 yds S of the Menin Rd, which just nicks the NE corner of J.20, and abt 100 yds E of the wood.

301WW1MAP is a later (Sep 1918) map at a larger scale - Hooge is omitted here.
I don't know what the blue x's mean - maybe it's a wire belt sited on top of your guy.


John
Report
15 Aug 2014 11:24

Thank you very much, mgnv, for leading me through that 'hand-in-hand', as it were - I was always useless at Geography. My boy was killed second week in February 1918, but I suspect that the map still pertains. Poor fellow was interred near to where he fell - but exhumed and re-interred 1920, may he rest in peace.

Thanks again.

mgnv
Report
15 Aug 2014 19:43

John - glad to help.

Two niggles - the Ludendorff spring offensives opened on 21/3/1918.
The sniper theory - there's a lot of injuries would leave a guy's breast pocket intact.
Most artilliary deaths were not blown to smithereens, but killed by shrapnel.
I've also heard a fair amount of anecdotal evidence from WW2 bombings of folk killed by blast with not a mark on them (externally, that is; their insides were often turned into jelly) - but WW2 bombings generally had bigger blasts than WW1 shellings.
If it were me, I'ld try and get hold of your guy's unit war diaries for Feb 1918 - these would indicate if the unit were shelled, and to what extent.
Here's an example - WDs of 13th battalion CEF.

http://data2.collectionscanada.ca/e/e044/e001087971.jpg
Quite atypically, the intervening 11 pp list the battalion's casualties by name over the 1st 4 days at abt 30 names per page.
http://data2.collectionscanada.ca/e/e044/e001087983.jpg

I quote these pages as it's an example I'm familiar with - my dad's cousin, Colin Paterson Massie was KIA 4/9/1916 - he's listed on:
http://data2.collectionscanada.ca/e/e044/e001087978.jpg


John
Report
16 Aug 2014 10:37

Yes - I agree about the War Diaries. I've just found his battalion in 'The National Archives'. I might just send off for them. Pretty reasonable what they're asking.

As regards the cause of his particular death, I was just musing. At least he COULD be identified. Had a look at Sheet 28,. Quite a way away from where I guessed he was killed.

mgnv
Report
5 Nov 2018 12:40

I was about to cite this thread as a reference, so I reread it and noticed two minor shortcomings.
Nowhere has anyone mentioned that a square, e.g., M.24, was 1000 yds x 1000 yds, so a quadrant like M.24.b was 500 yds x 500 yds.

The last sentence of McDuff's 11 Aug 2014 13:59 post can be misread. Allowing for my renaming of his quarters as quadrants, a better statement would read
"Each of the quadrants was divided into either a 10x10 numbered grid of 50 yard squares or a 100x100 numbered grid of 5 yard squares."