Quizzes and Games
Welcome to the Genes Reunited community boards!
The Genes Reunited community is made up of millions of people with similar interests. Discover your family history and make life long friends along the way.
You will find a close knit but welcoming group of keen genealogists all prepared to offer advice and help to new members.
And it's not all serious business. The boards are often a place to relax and be entertained by all kinds of subjects.
The Genes community will go out of their way to help you, so don't be shy about asking for help.
Quick Search
Single word search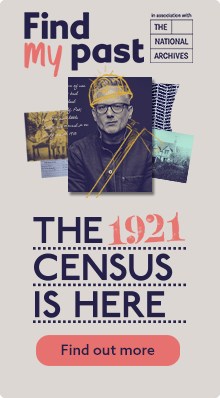 Icons
New posts
No new posts
Thread closed
Stickied, new posts
Stickied, no new posts
Can you add to this without using any 'e's
Profile
Posted by
Options
Post Date

Greenfingers
Report
9 Jul 2014 17:02

Daily think of gun Myk for flying rats...wood pig*ons, coulld mix it up and shoot that thing that soil mounds fix to......

Researching:
Picture is Queen of the Night Helleborus

JemimaFawr
Report
8 Jul 2014 22:38

So glad your Mum is out of hospital Myk :-) :-)It was a big worry for you! Hoping that your Pal will also b out of hospital soon.

I was printing family history- Baptisms, Burials, Parish Church Hitchings, Forms for family's living, jobs and how old of 10 X 12 months anniversary for my family books. I own a family book for all family cords :-S 1 for each family monica.

BUT as I am now <3ing boards posting, quiz posting and making pals on GR boards, I am bottom (think it out!) :-D :-D :-D with all my family cords books :-D :-D :-D

I do not think I know that song Myk. Put it on Songs Yarn for us :-)

Mike *
Report
8 Jul 2014 22:21

Mum out of hospital, happy with situation now.
Pal still on ward.

What you printing 'Mima ?

My first born was afraid of old song about nasty mound-digging animals .
Would cry if on radio
Do you know which song I talk about ?


...( now puts blu-tack back off naughty symbol again ) :-D :-D :-D :-D

JemimaFawr
Report
8 Jul 2014 22:09

My 3x G. Granddad Thomas Raymond was a catchman of naughty small animals that dig up lawns!!!! :-D :-D :-D

Hiya Myk! :-D :-D How's U today?

How's things with your mum and pal?

Mike *
Report
8 Jul 2014 22:00

'Mima said ... I will be soooooo happy
Oommmm !

Us not so happy at Mrs using that naughty symbol.
This would not occur if only pink-tack was found.

Haribo find a gun and night vision look-throughs.
Blast nasty animal if it shows during night.
Might sound harsh but it works.
No soil mounds in morning.
Voila :-D

JemimaFawr
Report
8 Jul 2014 21:57

Good Nightstart Jan ColourfulDigits :-)

SO DID YOU :-D :-D :-D :-D :-P

aaah but bottom bit is study warning :-S not count :-| :-| :-D :-D :-D

conundrum 2-

MY SCANNING OPTICAL AID........

WHY IS IT NOT TO B FOUND AT HOUR I WANT THIS AID!!!!!

I can c far far away without an optical aid, BUT to c laptop, PC or book cannot c a thing!!!

AND ALWAYS I LOOK FOR MY SCANNING OPTICAL AID :-S :-S :-| :-|

How can this b? Why? Why is it not in spots that I think it is?
Is this optical aid joining all lost things on World high up past our sky? Is it joining socks, pink-tack and all lost bits and bobs?

My good pal Myk will b happy :-P If I cannot c, I will b using that button which will put a naughty non-consonant on this post! Myk will laugh and again slap my poor old wrists!!
Myk has fun slapping my wrists :-( :-( :-( :-D :-D :-D

Greenfingers
Report
8 Jul 2014 17:24

J*mimaF what's occuring ? you put in the wrong thing, in the last bit...smack wrist.....
shock horror. But for now a calm finish.... ironing, who is willing to say it is the nost boring thing. , that was the start to my day...ugh.did it fortify my day,....no In addition putting up with animal that digs up lawn , got Odin,p*st control , but thing is in hiding !!! So probably a mound of soil tomorrow..OH will not put up with it for long

Researching:
Picture is Queen of the Night Helleborus

Mike *
Report
8 Jul 2014 00:25

Haribo I thought about going for a jog
I also bought salad

I think I did ok for first day.
Tomorrow I will think about jogging again.
I might also nosh said salad stuff.

'Mima
'tis without fail that socks and biros fly out of our grasp with much aplomb.
Looks as though nu blu/pink-tack is on your shopping list :-D

JemimaFawr
Report
7 Jul 2014 22:14

A CONUNDRUM-

Could it b that a world up on high, way out past our sky, has a hiding spot for all lost blu-tack and also GIRLY PINK-TACK? :-S :-S :-S

This must b so!!! :-| :-| :-| :-|

Is it to this world's hiding spot that all odd socks go???:-S :-S :-S
And spoons to stir drinks? Forks also? :-S :-S :-S

Combs, door unlocking tools, car unlocking tools, biros, TV controlling tools, hairbands, coins? Do all such things go to this world way out past our sky? :-S :-S

Grandson thinks X-girls may go to this world!! :-D :-D :-D
Saying of a boy who's <3 was torn by his first girl not long ago! Poor Grandson :-(
Still- only 15! Many more clock ticks in front of him!

If anybody knows which way my flying-ship should go, to find this world and bring back my PINK-TACK, or my blu-tack to stick on THAT button, so I will avoid having a wrists slap from my pal Myk- I will be soooooo happy :-D :-D :-D :-D :-D

Haribo
Report
7 Jul 2014 00:41

You old folk hit your sacks by midnight? try staying up untill 2am tomorrow! you'r all lazy toads I say! run around your highways and byways on Monday Morning, slim down and gobble salads all day long, nothing but salad mind! :-P

Mike *
Report
7 Jul 2014 00:33

Top points Miss Pool for picking up 'Mima's big no nos.
Thanks for your optics spotting naughty usings
Not only uno but TWO !
Got away with it if I'm not looking.

Thought I would aid with a bit of a trick with old blu-tack but didn't copy my way so that's why big boo boo occurs.

Piling up slap wrists

Mersey
Report
6 Jul 2014 23:39

23.19 and 23.32 just saying >>>>>>>>>>>>>>>>>>>runs :-D ;-) <3

Researching:
#Be Kind

JemimaFawr
Report
6 Jul 2014 23:36

ooooooooooooooooooooo nooooooooooo

Myk will slap my wrist now M :-( :-( :-D :-D :-D

I MUST FIND MY GIRLY PINK-TACK :-D :-D :-D

Night M- Long-nap soundly :-) <3

Mersey
Report
6 Jul 2014 23:34

knock points off Jkins you said E in word :-0 :-0 :-D :-D ;-)

Anyways must go Nit~~~Nit :-D :-D :-D <3 <3

Researching:
#Be Kind

JemimaFawr
Report
6 Jul 2014 23:32

No you r not thick M -far from it :-| :-|

Hoping that you will improve soon my good pal M :-) :-) <3

Mersey
Report
6 Jul 2014 23:29

Im too thick to join in Jkins.... :-D :-D ;-)

I just napping all the bloomin tick tocks but ok thanks

~~~~~s to all

Researching:
#Be Kind

JemimaFawr
Report
6 Jul 2014 23:26

So back on this yarn you must b M :-D :-D<3

In fact, why not do lots of Quizs. FUN!

R you improving from your poorly situation today M?

Mersey
Report
6 Jul 2014 23:22

I used to lick this throd ....not bin on for yonks :-D :-D :-D

Researching:
#Be Kind

JemimaFawr
Report
6 Jul 2014 23:19

:-D :-D :-D HIYA PAL FROM OFFALPOOL (sorry M but cannot use naughty non-consonants on this yarn!!!)

Boo Back fourfold :-D :-D :-D :-D

Mike *
Report
6 Jul 2014 23:18

Pink Blu-Tack ?
Now that's just showing off.

Blob of gum would work too.. or anything sticky.

Always on road as family far flung.
First of our girls down in London so catching train as
got a birthday party to go to (girl 4yrs old on Thursday).

Not as lucky as you with offspring local and calling round.