WDYTYA Live Requests
Welcome to the Genes Reunited community boards!
The Genes Reunited community is made up of millions of people with similar interests. Discover your family history and make life long friends along the way.
You will find a close knit but welcoming group of keen genealogists all prepared to offer advice and help to new members.
And it's not all serious business. The boards are often a place to relax and be entertained by all kinds of subjects.
The Genes community will go out of their way to help you, so don't be shy about asking for help.
Quick Search
Single word search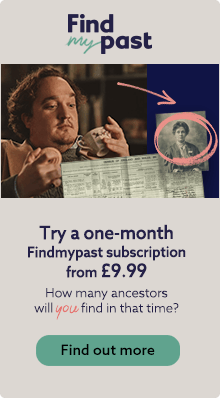 Icons
New posts
No new posts
Thread closed
Stickied, new posts
Stickied, no new posts
David Pickett Looking For Miles Prickett/Pickett
Profile
Posted by
Options
Post Date

jax
Report
20 Feb 2014 14:48

This is one from last year

I thought GR were going to mark all the old ones as 'answered' ?

Researching:
Nothing much

Thelma
Report
20 Feb 2014 11:48

This is probably the will refered to.

UK, Extracted Probate Records, 1269-1975 about Prickett, Miles
Name: Prickett, Miles
Dates: 1627
Place: General, England
Book: 1620 to 1629.
Collection: England: Canterbury - Wills Proved in the Prerogative Court of Canterbury, 1620-1629
Text: 1627 Prickett, Miles, baker, of Holly Crosse without the walls of Canterbury, Kent 65 Skynner

No Image

Gins
Report
20 Feb 2014 08:05

There are more details on the image but they are very long winded and will take some time to go through

I can email if you PM the address



U.S. Revolutionary War Rolls, 1775-1783

Name:John Prickett

Rank - Induction:Private

Roll Box:98

Roll State:VA



Researching:


Gins
Report
20 Feb 2014 08:00


Virginia, Compiled Census and Census Substitutes Index, 1607-1890


Name:Miles Prichett

State:VA

County:Elizabeth City County

Township:Virginia Pioneer

Year:1624

Database:VA Early Census Index


Sorry, there is no image to check any further details


Researching:


Gins
Report
20 Feb 2014 07:53

I'm posting this for ref and guessing this is the correct person?



U.S. and Canada, Passenger and Immigration Lists Index, 1500s-1900s

Name:Miles Prickett

Birth Year:abt 1574

Arrival Year:1610

Arrival Place:Virginia

Age:36

Source Publication Code:3520

Primary Immigrant:
Prickett, Miles

Annotation:
From state papers in the Public Record Office, London, a census of the inhabitants of Virginia taken between January 20 and February 7, 1624 or 1625. Lists 1,232 names, with ages and ships taken. Item no. 1272, Colonial Records of Virginia, has many more

Source Bibliography:
JESTER, ANNIE LASH, and MARTHA WOODROOF HIDEN. "Musters of the Inhabitants in Virginia 1624/1625." In Adventurers of Purse and Person; Virginia, 1607-1625. N.p.: Order of First Families of Virginia, 1607-1620 [Princeton University Press], 1956, pp. 5-69.

Page:50


Sometimes we have go round the houses to get to answer we are looking for!

If the birth of John was in 1829, that would have made the father Miles about 56 when he was born? Not impossible but quite old to be having children

Where has that birth information (for John) come from please?

Researching:


Dea
Report
19 Feb 2014 17:19

Naughty Renes !!! ;-)

Go off and enjoy yourself in Scotland !!

Dea Xxx

Renes
Report
18 Feb 2014 20:32



Wonder if David ever saw all of this thread last year .............

and will he be back again this year .....

Renes
Report
22 Feb 2013 19:52


T
he following is from The Prickett Family, Page 248.

Miles Prickett

One of the earliest Pricketts who came to America was Miles
Prickett who came on Capt. Pryn's ship "Star" about 1610

He was then 36 years old. He was "of the Parish of Holy Cross, near and without the walls of the city of Canterbury,
baker."

His will dated is recorded in the colonial records
of Virginia and mentions brother John, brother Thomas,
sister Jane and brother Williams's two children.

He willed his land (200 acres) situated near Salford's Creek
in Virginia City to Brother John Prickett.
This could possibly be the beginning of Pricketts
in America.



WDYTYA
Report
22 Feb 2013 17:19

Fantastic - thanks Renes

Renes
Report
22 Feb 2013 16:07

finally ............... He was a passenger on the STAR

The following entiries were obtained from my Hotten book, from the Musters of the Inhabitants in Virginia 1624/1625 chapters, pages 201 thru 265, which lists the muster captain, and what ship the individual arrived on. Starr

Blore, John, 1610 voyage, aged 27 at muster Eastern Shore, wife, Francis, on London Merchant, 2 servants.
Chaplaine, Isack, 1610 voyage, wife Mary on the James. At muster Jorden's Journey, Charles City 1624.
Chapman, Francis, 1608 voyage, muster at Paces Paines, James City.
Close, Phettiplace, 1608 voyage, muster at Burrow's Hill, James City, listed with Daniel Wattkins on the 1621 Charles.
Felgate, Robert Admiral, 1614 Mar Voyage. http://www.immigrantships.net/v3/1600v3/supply16200129.html
Gundrie, John, 1610 voyage, aged 33 at muster in Elizabeth City. Wife Marie on 1618 George.
Haward, Hugh, muster at Pasbehay's & Maine, James City, wife Susan on the George.
Morgan, William, 1610 voyage, aged 30 at Elizabeth City muster with 2 year old son but no wife.
Oage, Thomas, May voyage, aged 40 at muster. Wife Ann was on Neptune.
Price, John, May voyage, 40 at muster, wife Ann on 1620 Francis Bonadventure
Price, William
Prickett, Miles, 1610 voyage, aged 36 at muster at Elizabeth City with Mitchell family.
Sharp, William, May voyage, aged 40 at muster at Neck of the Land, Charles City, one servant. Wife Elizabeth on the 1620 Bonadventure.





Renes
Report
22 Feb 2013 15:58

ps

if I were him I would check this out

"My mother was a Prickett and I have traced her family from present day to 1700's [ Kent England.]
I know that Miles sailed to the US in 1610 and was born abt 1574 in Holy Cross Kent.
I think he may have returned to Kent where he died.I have found his will online and it mentions his family by name, they were all from Kent England.

So I'm not sure if he has any descendants in the US as I know there were Pricketts that sailed later on if you are interested."

Renes
Report
22 Feb 2013 15:55

Reading through on the many, many web postings concerning Miles Pickett .....Prickett

it seems to be "assumed" he came in 1610 ..... although no pioneers listing for 1610 has been found ( so I could not have checked for possible "villages" on there from other families )

There is also some controversy as to whether a Will ( reproduced in many books in USA and England ) generally believed to have been made by Miles ,,, proves or disproves that he dies in England................ or not


I am sure David has read all these accounts -------- and wish him good luck

WDYTYA
Report
22 Feb 2013 14:56

Thanks Renes for your reply - David has come back and let us know that this is the correct reference .
what i'd like to find out was Miles Prickett/pickett from Devon or from Cheshire.
Thanks again for your help!

Renes
Report
22 Feb 2013 14:39

has he a reference for the Susan Constance --- sailing in 1610 please as

I can only find one sailing

Susan Constant Master -Chr.Newport Dec 1606 England -1607 Jamestown, VA

was going to look at passenger list ... as mostly many families left from the same village ..... so a chance may lead to his family in parish records



WDYTYA
Report
22 Feb 2013 13:51

David posted a question at the fair last year and the answers he got helped him overcome a huge wall. He's back this year with a new query.

Miles Prickett/Pickett sailed in 1610 to America on the ship Susan Constance, he was 36 therefore birth year estimated at 1574.

We think we have found a son John born in 1629 who married Ruth Brewster.

Trying to discover where Miles originated from, any information about how we could find his birth appreciated.