General Chat
Welcome to the Genes Reunited community boards!
The Genes Reunited community is made up of millions of people with similar interests. Discover your family history and make life long friends along the way.
You will find a close knit but welcoming group of keen genealogists all prepared to offer advice and help to new members.
And it's not all serious business. The boards are often a place to relax and be entertained by all kinds of subjects.
The Genes community will go out of their way to help you, so don't be shy about asking for help.
Quick Search
Single word search
Genes Extras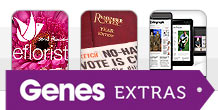 As a way of saying thank you to our subscribers, we have launched Genes Extras. You'll find exclusive competitions and discounts on family history magazines, days out and much more.
Icons
New posts
No new posts
Thread closed
Stickied, new posts
Stickied, no new posts
What kind of things do you remember from Childhood
Profile
Posted by
Options
Post Date

Frank
Report
17 Mar 2015 15:12

I spoke to soon !!! I was just about to sit and have a read when out of the blue Ros decided she was going to PRESSURE WASH THE PATIO. Now .being the gentleman I am, I put together the new pressure washer, and went out to do it. I went to my WELLINGTON BAG, and would you believe there were TWO RIGHT footed boots in there. I searched the garage (it's such a mess) and couldn't find any others, so I put on an old pair of trainers, jogging bottoms and T shirt. The dirt that was sprayed up from between the slabs, covered me from head to foot. THREE HOURS LATER it was done, but not as I would like it.

MEL, Some time ago you mentioned a patio cleaner, can you remember the name of it ??? I will get some and treat the patio then go over it again.

I am now all showered AGAIN washed my hair and in my DRESSING GOWN.. I'm not going anywhere, so didn't bother to get dressed. Hope we don't have visitors.

See you later.



Researching:
Coopersale,Epping, Essex earls barton,Northampton woodford bridge,essex Canning town, Bethnal Green.

Mel Fairy Godmother
Report
17 Mar 2015 13:09

O yes Happy St Patrick's Day especially to Carmel and I hope she is feeling better now <3

Sun's gone in and come out again as I type. Washing on the line and another lot in and I am just going to get lunch.

Frank
Report
17 Mar 2015 11:34

Morning all. evening Kim,

Morning here is fine drizzle in the air. but the sun is trying to break through.

Ros bought a new Bird box, so I went and put it up this morning . WITHIN FIVE MINUTES I had a blue tit having a nose around. I need to fix it a bit tighter to the tree. Would hate for them to take up residence and the whole lot comes tumbling down !!! :-( :-(

I didn't know about Prunella Scales . and didn't see the programme. I wish her all the best, what a fine actress she has been.

Glad you are all up and running now Jane. Lets hope it lasts longer than the other one.

We (TONY AND I) went to the pub last night. The match was rubbish, and how Liverpool won, I will never know :-D :-D

Will Liz, You had plenty of years to train IAN. I think if you haven't managed by now, I would give up, and just get on with it <3 <3 <3 <3 You know you girls love to complain us PERFECT MEN :-D :-D :-D I have just put my TIN HAT on ;-) ;-) ;-)

Any news on the sale front gill ?? and has the car gone through the MOT.

It did seem funny taxing the car on line, and no tax disc being sent. I have taken the T D holder from the screen, it seems bear after all these years of being there.

There's alovely smell of polish coming from the lounge end, Ros is having a hoover and polishing session.

No plans for today, HAPPY PADDIES DAY TO ANY IRISH LOOKING IN.

Researching:
Coopersale,Epping, Essex earls barton,Northampton woodford bridge,essex Canning town, Bethnal Green.

Mel Fairy Godmother
Report
17 Mar 2015 11:15

Morning all and evening Kim,

Bright and sunny here for a change although the skies not that blue but mostly grey and white clouds.

Yes Kitty's hubby in Mr S for one of Prunella's sons I think she has another Jo who lives in France with 3 children too. We watched the boat trips last year and she was looking a bit dazed in some of those too. The son who lives in France joined them at one p[oint in the last programs.

magpie
Report
17 Mar 2015 10:21

Ian's just gone down to the village to make a Dr's appointment, and get a few bits and bobs! Good opportunity to tidy up round his chair!!!!!! :-D

magpie
Report
17 Mar 2015 09:57

Ann, Samuel West is Frank Edwards, Kitty's husband! but I expect you know that by now!!!!
Very foggy here first thing but now the sun is trying o come out!
I must do some h/work today, it's surprising how grotty the place gets after only a couple of days, and there's only the two of us! Mind you, I live with the untidiest man in the UK to the point where I really get seriously annoyed!! When we were first married I got so fed up with putting shoes away,(and other 'junk') that I put a pair in the dustbin!! Do you know, he didn't even notice, and I had to get them out again before the bins were emptied!!
Must put some washing on and get going!

Annx
Report
16 Mar 2015 22:34

Yes, OH said about Prunella when the programme started and said she was doing well to remember her lines. I don't know how long ago they knew about it though. I wish I could remember the part their son played in Mr S......it's bugging me now. He did seem lovely, as did his parents.

I'd never heard of that thing with the rash Jane and had to look it up. We learn new things all the time on here, well I do! Yes fascia boards are the ones that the tiles overlap and they are fixed to soffit boards that go underneath. I wouldn't want to be up a ladder painting that high up, but he may use one of those tower scaffold things. He's very much in demand isn't he so must be good and worth waiting for!! :-D Glad your new box from Frank is working. I've made a note to remind OH to send for ours.

Off to bed now when I've loaded the washer again, OH has already gone. :-)

Researching:
Staffordshire, Warwickshire

Mel Fairy Godmother
Report
16 Mar 2015 22:16

Good you have the box working Jane. A nice pressy from Frank.

Oh has just told me what is on my hand is where I rest it on the keyboard. He gets it on the middle of the palm of his mouse hand but it is not as bad as I have and now is is a bit prickley and sore.

Have any of you seen the lovely baby in the bath on the Johnson's advert? She is lovely.

magpie
Report
16 Mar 2015 20:55

I thought the same as you Jane, Prunella appeared a bit vague at times. Poor lady, they're such a nice couple and as you say their son seem a lovely chap, I thought he was rather concerned about them both, you could sort of feel it, particularly when he left them. I love him in Mr Selfridge!
Glad you are up and ready to go with your telly box!!
Early night for us as we are whacked!!!

Jane
Report
16 Mar 2015 20:40

Liz I knew Prunella Scales had Alzheimers and I did wonder if she might have been reading from a script.(maybe she wasn't).There were a few times in the programme when I thought she looked a little 'lost' if you know what I mean.I thought their son was a lovely chap :-D :-D
This will be the last of decorating for a while.James's room is desperately needing doing but with him in it it won't be done anytime soon.
We are booked in with the decorator to have the wooden bits under the roof done.I can't think of what they are called.The bits that run the whole way around the house above the windows .Fascia?But he might not be able to do it this year as he is so booked up.He said it depends on what kind of summer we have.If he can get a lot of outside jobs already booked then it might be October /November .But if a bad summer then it will be next year!!!...All the paint is peeling off the wood and it all looks very tatty and shabby :-| :-|

FRANK We are up and running now :-D :-D :-D :-D..Thanks once again xxx

magpie
Report
16 Mar 2015 19:35

Ann, I feel like you over being able to do things. When Ian was in hospital and for quite a few weeks after he came home, I did have to do everything and it opened my eyes a bit to the fact that if I was ever on my own this could become a way of life!! You can't keep asking the family for help, you can soon become a nuisance, so I do try to manage and only ask for help if I absolutely have to.
Jane, will this be the end of your renovations? or are there more rooms to be tackled?!!
Goodness Maureen you have been busy. The photos went through?!! It came back as postmail failed. Obviously they went anyway!!! This has foxed me a bit!!! :-S
Poor Prunella Scales has early alkzeimers, isn't that sad? Timothy West said at the beginning of the programme that she wasn't too well, and that it apparently what's the matter with her.

Jane
Report
16 Mar 2015 19:32

Just a quicky now
Mel it sounds like you have Pompholyx on your hands .You can get it on the soles of the feet too.It can be itchy too.I had it on the bottom of one of my feet a few years ago.

Frank, no the box hasn't been tried yet.I need to get one of the 'boy's' when they have a bit of time .That isn't tonight :-S..

Frank
Report
16 Mar 2015 19:12

Evening all,

Much warmer here this afternoon. I am in T shirt and joggers.

As I didn't have a roast yesterday I did one today. Loin of pork, roasties, parsnips, Brussels, carrots peas, and runner beans. I got everything washed and dried up before Ros bought her plate out. She said "I'LL FINISH OFF" when she bought her plate out. Saucy little bugg##

Ros is saying she won't know where to put this water feature. My reply was WHY BUY IT THEN lol

I think this will be the forth time to Hastings, Yes Mandy the wind was bad last time what a good memory you have ;-) ;-)

Come on Liz, You girls always give into our charms !!! SOME HOPE.

Have you got the little black box working yet Jane.

Off to get ready to go to the pub. Tony will pick me up 7.30 pm.

Researching:
Coopersale,Epping, Essex earls barton,Northampton woodford bridge,essex Canning town, Bethnal Green.

Annx
Report
16 Mar 2015 19:11

We would like to have seen the service in the Cathedral as well, but I think it was tickets only. I expect the city will be packed on Friday and the cathedral isn't very big anyway from what I remember when we had our school Founder's day services there. The route will pass only 2 miles from here at the crossroads the other end of the village, but it is only a lane and there's nowhere to park, so we are going a bit further out to Desford and hope it will be less busy there. It's amazing how the smart new village signs have gone up all along the route and the faded white road markings have all been done. It is being televised so we are recording it as well as you get to see much more on the telly.

I can vouch for gout being painful Mandy. I hope any medication changes will help your son as it's miserable to be in pain. I expect it will help him when the weather gets a bit warmer.

Better get the washer on now ready for the nice weather to dry it tomorrow.

The lady never came for the scales......she told her mum who said she could have hers. :-S

Researching:
Staffordshire, Warwickshire

Annx
Report
16 Mar 2015 18:55

That's not too bad then Liz, a bearing should be fairly straightforward to replace. Sounds like you've had a nice day out. That's what I do too to find things out. I go through so many different sites to find the answer sometimes that if someone asks me how I did it I don't know! I must admit as a young teenager I never expected to marry, so thought I'd better find out how to do most things myself. Then when I did have a hubby, I thought, and still do, what would I do if I can't do things and something happened to him.

It sounds as if the decorator got on well today Jane. Soon your lobby will be looking fresh and smart, not that it didn't when I last visited you, but that was a while ago.

My first OH was very practical . He made most things himself too, window frames, sheds, summerhouse, kitchen units, furniture etc. but I know he wouldn't have liked computers or been able to sort them. Current OH is more of the mind that prefers to pay someone else to fix things! lol. At work he had a personal assistant who ran his diary and sorted day to day stuff.......I think he would still like one now he's retired!! I know he would rather do a talk to 500 people than sort IT problems!! lol. I find it fascinating what a different mix each of us can be and here's me had two totally different husbands, yet I am still the one who sorts things and does the decorating!! lol. :-S

Mel, is it something you only use with that hand at certain times do you think? Maybe the handle of your garden trowel. OH had something like that for years and it went after he retired. We think it was like a contact dermatitis from his gearstick in his car because of all the driving he did.

Mandy, I saw the little crochet lamb and thought it was lovely.......perfect for Lewis, but I bet Lacey will like it too!!

Researching:
Staffordshire, Warwickshire

magpie
Report
16 Mar 2015 18:42

Ann, I meant to say (and forgot!!) that like Jane I'm envious of you being able to see the reburial. Also an eclipse!! I wonder what Richard would have made of that?!! a good or bad omen?!! Do try and take some pics, I would be really interested to see them.
Mel,I can't honestly say that I run round after Ian THAT much, he has to shift for himself quite a bit, (he's getting supper now!) so I'm usually happy to compromise over SOME things, not that many, but some!!! ;-)

MillymollyAmanda
Report
16 Mar 2015 18:31

Evening all,

Mostly cloudy here today ,when we set off early for sons appointment it was quite misty .
We didn't have to long to wait , we sat in a very crowded waiting room and boy was it hot in there , we had only sat down for a few minutes when they asked us to move to another waiting area which was nearer the scanner and it was nice and cool there .
He was in about twenty minutes and we were back home just after nine .
Son has had Arthritis for a few years now and is on tablets for the pain ,he also suffers from Gout ,but in his fingers and wrists rather than his feet .
The doctor thought he should have a scan just to see how his lower back is and then i suppose they will adjust his tablets .

That will be nice Frank to have a few days away , hope the weathers good for you ,wasn't it very windy when you were there last time ?

Gosh Maureen you have had a busy week !! and you haven't even had a catch to catch your breath before knuckling down to all the ironing !!

I think this week should be warming up a bit ,it wants to it's been chilly again here today, had my hair cut this afternoon so i'am feeling cold round the neck.

They were just saying that this year should be a good year for SLUGS ,not much frost this year to kill the eggs off :-0 :-(

Mel Fairy Godmother
Report
16 Mar 2015 18:20

Done all the running around here and there for certain things. Even managed to remember to go to the chemists for some cream for my hand which is now getting sore. It started with little bumps in the middle of my palm on my left hand. then they seem to break open into a burst blister. Mum used to get this at certain times of year. Anyway the pharmasist gave me some cortizone cream to use twice a day. So we will see if this works as it has passed across my palm onto the side.

Maureen you have been a very busy girl.....fancy getting all that done in a week. I suppose it is much easier when the place is'nt furnished so there is nothing in the way.

Liz I am not finding out how to do things he will do for me!!! I do enough for him.

Jane
Report
16 Mar 2015 17:47

Phew the decorator has finally gone for today.I have just made my bed as he was here before I had chance to do it this morning.I just managed to get my shower.He seems to be getting on well.Filled in all the cracks etc.Painted the ceilings and papered under the dado.

Frank that will be lovely to get a few days away to Hastings.Lets hope the weather is fine.You went there before didn't you?

Maureen you must be exhausted after your hard working week !!!!..You got an awful lot done :-D..Now the dreaded ironing :-S

Ann I am quite jealous of you .What a thing to be able to witness on Friday.I hope you manage to get a good spot.It's going to be quite a do :-D :-D

I saw a few ladies with tiny bunches of Daffs yesterday near Hannah's.I bet they had been to the Morrisons there.How thoughtless though just to leave the flowers behind. :-S

I think tomorrow is supposed to ok weatherise.Chris wants to go for one of his walks.He hasn't been for a while.

How did it go this morning with your sons MRI Mandy? Not too long there I hope.

Must just get a move on with dinner and get it in the oven.I didn't realise it was quite so late.

magpie
Report
16 Mar 2015 17:45

Home again after a lovely day out. Waggon needs a bearing replaced and will be done after Easter as it isn't urgent. Saw 'L' and had a good gossip with her over lunch!! Went to see 'M' where he works and broached the subject of Easter! I'm hoping we can all get together, but it takes a bit of doing, what with 'P's gymnastics, Newbury Show, ('A' will be competing) and Grandsons Beaver Troup who are having a day on the Downs at some stage, over or after Easter!! Family days can take a bit of organizing!!
I suppose I am lucky that Ian can nearly always fix most things round the house including the computer, but there are times when it's nice to be able to do things by myself and not to have to ask!! You can find the answers to most things by asking on line and there are times when I prefer this option!!
Tomorrow we shall have a quiet day at home. 'L' gave me half a dozen ducks eggs (I might make a cake!!) and some honey. Her chap keeps Bees and has chickens and ducks on a smallholding, so there is a regular supply of both!!