General Chat
Welcome to the Genes Reunited community boards!
The Genes Reunited community is made up of millions of people with similar interests. Discover your family history and make life long friends along the way.
You will find a close knit but welcoming group of keen genealogists all prepared to offer advice and help to new members.
And it's not all serious business. The boards are often a place to relax and be entertained by all kinds of subjects.
The Genes community will go out of their way to help you, so don't be shy about asking for help.
Quick Search
Single word search
Genes Extras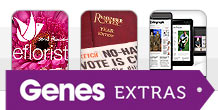 As a way of saying thank you to our subscribers, we have launched Genes Extras. You'll find exclusive competitions and discounts on family history magazines, days out and much more.
Icons
New posts
No new posts
Thread closed
Stickied, new posts
Stickied, no new posts
What kind of things do you remember from Childhood
Profile
Posted by
Options
Post Date

Jane
Report
14 Oct 2016 19:57

No I don't think it is a cold Mel .It felt like a Hayfever type of itch. The anti histamine has done the trick :-D
I have just been out with my head torch on and put the Hedgehog food down the garden.I am still moving it a bit further down the side of the big hedge every night.The bowl is empty every morning so I am hoping it is the Hog that is eating it.
Thomas was in very early tonight.It must be the darker nights .He came in at 5.30 which was really early ,had feed , a little nap and then went out again .But was back by 6.30 !! So that is him in now for the night .I expect he will want a bit of a play later when he suddenly gets the wind up his tail.No doubt it will be when I am watching something on telly :-S

Mel Fairy Godmother
Report
14 Oct 2016 19:14

Bet you have a cold coming Jane.

Mandy no rush for the hog as it is for a Christmas present for aunty Joy. Pleased to hear your nephew is getting on ok and that he can stay with your sister for a couple of weeks. Best not to be on your own for a while. Max was a good boy going straight to you at the training classes. You will have to practice the laying down bit at home.

Must get on with dinner as I have just seen the time. I have the meat in the oven but now I thinkit will be new pots and veg.

Jane
Report
14 Oct 2016 17:19

Mandy it sounds like Max is going to be fairly easy to train. He is doing well just after 2 sessions.I don't think I ever managed to get Chester to 'LIE'
Glad to hear your Nephew is doing well after his major op :-D.

Frank,I haven't been over to Beckworth for ages.I expect all the Christmas stuff is in there now. I don't think Ann knows Beckworth.It is just me that has been there.
I can picture you marching up and down the lounge just like the Grand old Duke of York :-D :-D

Ann have you tried the machine now? I hope it was just that plastic.It sounds quite possible.My door catch is brilliant now :-)

I have been to order the flooring for the bathroom this afternoon.(twice).I thought that they would come and measure but we had to do it first and take the measurements in and be given the cost.I have paid a deposit and someone will be here on Sunday morning to measure properly .Then fitting on November 2nd. So thats another job sorted :-D
My ears right deep inside are so itchy.Not even a waggle of the finger can reach.So I think it has to be an antihistamine.

Still no Gill !!!.

MillymollyAmanda
Report
14 Oct 2016 16:12

Afternoon all,

Dry here but its been really cloudy all the morning ,i have hung washing out but its a very slow dry .

My nephew is doing well he is now out of critical care and on a ward , he is eating and drinking and has stood up for a few minutes , he did have a problem when his blood pressure shot up , when they gave him some thing for that it made his heart race but they soon got it sorted out.
He should be in for about two weeks and then i think he his going to live with my sister for a week or two rather than go back to his house and be on his own.
I told you he was in Adinbrookes but it not its Papworth .

Dog training went very well , this week we did recall , Debbie held Max's lead and i had to walk away turn and call him to me , i thought oh here we go he will go straight to the other dogs , when called him he came straight to me first time so i was really pleased , the laying down didn't go as well he will sit lovely but laying down he will not
do , so a bit of practise is needed on that one.

Ann if it is the plastic thats caused the problem on the washer you've saved a call out to get it sorted , like Mel said i would do a practise wash just to see if it was that ,better than getting a load of washing stuck in there .

Mel i haven't forgotten your hedgehog i will get round to it but we seem to have had a busy week .

So not such a good night with your knee last night thenFrank , it just needs time to heal inside , DIL'S father has to have another new knee he's had one done now the other one needs doing he saw the surgeon this week and he told him he would do it in about a months time so thats not to long to wait .

Mel have you got any Surgical Spirit ? thats what i use to get that sticky glue off any thing it works a treat.

Shepherds pie for us tonight with lots of veg.




Mel Fairy Godmother
Report
14 Oct 2016 15:20

I thopught it was going to brighten up today so out went the washing.

Oh's brother came first and showed us some more of the pictures he had taken. One was of a pelican which was spotted somewhere around here I think but I did'nt catch where. To be honest he talks so much I turn off. Then Di came and we went off out into my shed for a natter out of the boys way. I had some seeds in the shed I had saved for Di and kept forgetting to give them to her so she went away with those today and I don't have to worry about them anymore. She liked my pumpkins I made and the garland for the boys next door. She brought me the fairy thing but it may be a bit too big for what I need but if I can find a taller jar it may be ok. I shall try a larger mayonaise jar if I can get the horrid sticky stuff off where they stick the labels. Its really hard on those ones.

So Frank you oiled your joint this morning!! Ha ha. It souonds as though it likes to have a bit of a work out for it to feel easier after some exercise.

Ann we hav'nt seen the last braclet you made yet. Never mind about finishing todays one lets have a pic of the last one. I hope the plastic in the filter was the trouble but would'nt it be better to just do a rinse and spin on an empty machine before risking a wash if that was'nt the trouble.

Frank
Report
14 Oct 2016 15:00

Hope you are well fed and watered Ann. I had Brixworth Pate on toast at lunchtime Roa bought it yesterday while at BECKWORTH..( Both you and Jane know it), she also bought some xmas presents. and other bits.

Ros had the morning in the garden, had lunch, and washed her hair. I expect the hair dryer will be on the go anytime now. :-( :-( :-( Won't be able to think with the noise .

After a bad night and most of the morning my knee has eased off from hurting. THANK GAWD !!! I have been marching up and down the lounge, Knee bends and stretch's so it has loosened up a bit. I have also been rubbing oils into it, not that I expect that do do anything..

Turning chilly now and the clouds are coming over. It won't belong before it's dark !!!!

Researching:
Coopersale,Epping, Essex earls barton,Northampton woodford bridge,essex Canning town, Bethnal Green.

Annx
Report
14 Oct 2016 13:33

Afternoon All,

Chilly but sunny here. I picked my friend up this morning and she has impressive pink bandaging on her hand and arm! She managed to string some pearls for a friend of hers though and enjoyed having a break from the 4 walls while she can't drive. This week's bracelet was easier to do so I might get it finished later!

When I got back we checked the washer's filter which had only a few bits of fluff on it so I doubted that was the problem. Looking closer though, there was a clear piece of a polythene label off something stuck across the inside of the filter. I bet that is why it hadn't been spinning so I shall do a load of washing when we get back from lunch to test it out. If I'm right it will be MORE EXPENSE SAVED!! :-D It's good your washer door is fixed now Jane.

Fran has been through a lot hasn't she Frank and you would have thought the children would have let you know.......best wishes to her.

Off for lunch now..........I'm starving!



Researching:
Staffordshire, Warwickshire What a difference 29 years make!

Mel Fairy Godmother
Report
14 Oct 2016 09:42

Morning you early birds,

Its all dull and dreary here today with a mist everywhere. It would be because I put the washing machine on before I went to bed. If I hung it out now it would be wetter than when it came out of the machine there's so much water in the air.

Good you have your washing machine working again Jane now you can do that pile of washing thats been waiting.

Di is coming today to bring me a fairy silloette (sp) she got for me to put in one of my jars.

I just looked back at the last sentance and had writted toady instead of today!! It did look funny.

Sounds like you have the nice weather up country today. Is is so dark in here I think I rally need the light on. Off to make myself some toast now so see you later.

Frank
Report
14 Oct 2016 09:17

Morning all, Evening Kim,

Jane I agree with Mel. we put bulbs in with pansies and other flowers. They look great when they come through.

Hope all our "sicky" relatives are showing signs of improvement this morning.

It's the anniversary of the Battle of Hastings today, ao Ann may go to Battle to see the displays etc. before coming home. J & C would have been at their place in Hastings this weekend if they weren't away on holiday.

Ros got home at 5.30 and was out again by 7.00 for choir practice. She came home at 9.30. I managed to stay up until 10.30, but was fast asleep by the time she came to bed.

Bright morning here at the moment. so Madam wants to do a bit in the garden this morning. pity I can't help her.

Yes Jane FRAN in brother Bills wife, who live across the road from where I was born. I will ring again over the weekend, to see how she is.

Another COT is waiting for me, so bye for now.

Researching:
Coopersale,Epping, Essex earls barton,Northampton woodford bridge,essex Canning town, Bethnal Green.

Jane
Report
14 Oct 2016 09:01

Morning All

Not going anywhere near that pot with my pansies again Mel LOL

Lovely sunny morning here and the man has just been and fixed my washing machine door .That was good he came so early. Now I can go and hose away the hog poop :-| :-| :-|

Mel Fairy Godmother
Report
13 Oct 2016 22:32

Jane you could still put the pansies in the pots as the bulbs will grow through them.

Finished the Halloween garland for the boys next door. I must get oh to download my pictures from my camera.

Saying night night now as I feel like I have been on the go all day today.

Annx
Report
13 Oct 2016 20:08

Evening All,

Oh dear Jane......in trouble with Chris again on the garden front!! The poor old Pansies didn't get chance to get a grip with their roots!! lol. :-) Hopefully Larry's cataract is sorted now and he just needs to recover and take the drops for a while. I think I shall need to get someone in to my washer dryer now as it's not spinning after the rinse. I only put my jeans with the printer ink in to do today so there wasn't too much weight. I tried it on a spin cycle after, but it did nothing! I'll check the filter isn't blocked tomorrow, otherwise it'll be MORE EXPENSE!!

That's good your nephew's operation is over now Mandy. I expect they will keep him in a little while. Good too that Nicko has found somewhere to stay for a while and has a tent now. I wonder how long the friend will let him stay? Yes I was thinking of Max earlier and hope he gets on well again.

Frank, that poor chap. It doesn't sound too good. So your pictures are all in place now and quickly too!! You need someone like him to tackle your lawns!! :-)

One of my old work friends contacted me today. Her hubby has had several falls last week and he has fractured his skull and had a bleed on the brain. He's out of hospital and home today but it has been very worrying for her.

I'm picking a friend up from the next village to take to beading in the morning. She has just had two bones taken out of her hand due to arthritis and can't bead yet but wants to come to enjoy the chat we have. I think by the time she's got her head low enough to get in my car she might have a stiff neck too!! :-S

Researching:
Staffordshire, Warwickshire What a difference 29 years make!

Jane
Report
13 Oct 2016 18:47

Mel ,I forgot to say when you asked how long Anne is away for. I am pretty sure she said a week so will probably be back home this weekend .

Anne the way you described how you get your washing machine door open is just like I have to. But the catch has definitely 'gone phutt'.I have no idea what time the man will be here tomorrow to fix it. I should have had a text message to say.I won't be able to go out in the morning as Chris has to take his car to Northampton to the Skoda Garage (something to do with the exhaust ).I have no idea what.

Thomas is in for the night now so I need to get the torch and take the Hedgehog food down the garden.

Jane
Report
13 Oct 2016 17:42

Brrrrr! it is quite chilly today with a fair ols breeze. I am out of favour with Chris :-S
I went out the front to start putting in the Pansies ,when there was a banging on the bedroom window.It was Chris asking me what the heck I was doing. He had only gone and planted bulbs in the big pot I had just put 6 Pansy plants in !!!!!!!!
I whipped them out pretty smartish LOL I had dug up a couple of the bulbs so just buried them again. He said he told me he had put bulbs in.......no he didn't.I had said that I just wanted Pansies in the 3 pots when Janice was here and he gave her the extra left over bulbs.(She can verify that :-D)..I'm not going to argue as it isn't worth it.

Frank is Fran your Brothers wife?.I hope she comes through her op ok.
It sounds very serious for the chap in the village who has had the aneurysm .Is he elderly?
You will be pleased the big pictures are up on the walls now.We always have disagreements as to which pics to hang.
Chris has painted the bathroom walls today.He thinks the colour is too dark but I think it looks nice.There are some bits that need a bit of touching up but I won't mention that tonight LOL.It needs proper daylight and it is too dark now.

So Nicko has somewhere to lay his head for a while.That is good news.I'm sure he will appreciate a nice bed/or at least a bit of home comfort for a while.Will he put his tent in these peoples garden? Good luck tonight at Puppy Training :-D :-D
I hope your Nephews op has been a great success and that he recovers quickly.It will be tiring for his family going all that way back and forth to the hospital.

Larry's Cataract op was this afternoon so he may not be home quite yet.I probably won't ring Janice until the morning .

Frank it was the Compressor that had to be replaced on the freezer. I bought some bits today to go in. Joint of Beef, Chicken Breasts,Duck legs and some its and bobs.I only went to M&S and it's only a small store so limited in what food they do. Oh I bought some Turkey Paupiettes (Turkey Breasts wrapped around some kind of stuffing and held together with string).

I seem to be sitting here in the dark !! So better put some lights on and also getting the dinner going. James is going to play Badminton again this evening but it is at 7pm so will have his dinner after that. He will no doubt have to have something to eat though before he goes.


Frank
Report
13 Oct 2016 15:33

Suns out here too Mel, Not sure fot how long.

No sign of Ros.. I bet she's gone back to Valerie's for a COT. They are out with each other tonight at Choir practice, so more nattering tonight. It's good she's been out, that has kept her from the "BOX''S and sorting things out.

I rang Bill's wife(FRAN) this morning to see how things are. Not good. She has just come out of hospital, after a BIG operation on her stomach. She has had TWO STROKES as well in recent months. She doesn't sound at all well. I was cross that none of her three children bothered to let me know the situation. She did say she would keep in touch. It always seems that the telephone in only connected to my end, so that I have to ring her. !!!

Yes MeI I had a good night, as Ros said I didn't wake her with my moan's and groan's during the night. I haven't been out today, but have exercised up and down the lounge

Think I will make a cot for myself..

Researching:
Coopersale,Epping, Essex earls barton,Northampton woodford bridge,essex Canning town, Bethnal Green.

Mel Fairy Godmother
Report
13 Oct 2016 15:00

Frank does that mean you had a good nights sleep? Just keep the exercises up and the little walks becasue your getting there. <3
Sounds like you're nearly there with the room after the decorating.

Mandy its good they did'nt postpone your nephews op as you work yourself up to it like Colin did, only to be deflated by a cancelation and having to go through all the worry again. Hope he gets on ok.

I am so pleased Nicko has somewhere to go and put his tent up for future nights. I think we all feel as if we know this young man with all the reports you give us. This could also mean he has an address.

The sun is still out here and there today. I got on ok at the dentists went to Lidl after and just as I was leaving saw Di coming out so we had a natter and she is popping round for coffee tomorrow. I have eaten lunch and the teeth are not rubbing now. Shaun said if they still rub just come back and he will do a little more to them.



Frank
Report
13 Oct 2016 11:43

Morning all, Evening Kim,

Not a nice morning here either Mel, it seems the whole Country is covered in cloud.

Jonathan came round last night and put up the paintings, it didn't take him two minutes, it would have taken us TWO HOURS !!!

Ros is taking SIDS Valerie to lunch today, it is a belated present for her birthday. They will have a good old natter, so I don't expect she will want much for dinner tonight.

Jane, it's good the Freezer is fixed, what was up with it. ?? Don't go mad with refilling it. I went to ours in the garage yesterday to put in some apples. What A JOB i HAD TO FIND ROOM. (sorry)

Hope your Nephew goes on alright Mandy after the operation.It's always a worrying time (spany family.

A chap in the village has had a hole appear in his wind pipe, and was rushed into hospital. I saw his Son on Wednesday and he said he it in a coma, and it is touch and go.I think it's called an anerisym (sp)

Woke up with the knee behaving it's self, but not for long, the throbbing has started after doing my exercises. I might try a walk later, if the rain stays away.

Researching:
Coopersale,Epping, Essex earls barton,Northampton woodford bridge,essex Canning town, Bethnal Green.

MillymollyAmanda
Report
13 Oct 2016 09:54

Morning all,

Dry now but it has been pouring down ,i think it should be showery here all day so not worth trying to hang washing out .

Neil had his op yesterday he's in the critical care unit ,it all went well and sister said they were keeping him asleep for a while just in case they need to whisk him back in the operating theatre for any reason , after two hours they will bring him round ,sister said there was no point in them staying as he was asleep and they had the two hour journey home to do , they were up at five yesterday so it had been a long day for them both.

Sister has to ring this morning after 10.30 to see how he is ,they are not going to visit
today ,his ex partner and his two girls see going so sister and BIL can have a rest .

Mel you asked about Nicko , i saw him in the town the other day and he told me he had been offered a few nights in the dry at a friends house and then there was also some where there where he could pitch his tent too so i don't think he wil be back in the churchyard now.

Shopping to do today and dog training tonight .


Mel Fairy Godmother
Report
13 Oct 2016 09:02

Morning all,

Another nice day here in Devon.

Hope Larry's op goes off alright today Jane and wish him luck. Oh had that some years ago now.

Mandy have you heard anything about your nephew? Keeping my fingers crossed for him and he is able to have his op.

I shall have to start a TO DO list here I think as oh is good at doing jobs but never seems to actually finish them off somehow. I think he loses interest.

Can't stay long as there's always lots to do in the morning before the off. I shall pop into Lidl when I get out.

Mel Fairy Godmother
Report
12 Oct 2016 20:04

Spag Bol for us tonight too Jane but with pasta. I would have thought rice would be worse than pasta as it could get in the hole more. Did he have to have it stitched? I think they onnly stitch the bottom ones as the flaps close over the hole on the top.

Your poor Nephew Mandy. They will know whether they can do the op or if he will have to wait a while.

Seen Nicko lately? We like to know about him........nosy or what?

I am only going to the detist to get a bit filed off where its rubbing. At first I thought it was just because they were new and they would settle in on their own but they don't seem so.

I have shelves of cookery books, mums and mine and I was only sorting some of mums really old ones out the other day to go to the charity shop. She also had a lot on fuschias too that I don't want.