General Chat
Welcome to the Genes Reunited community boards!
The Genes Reunited community is made up of millions of people with similar interests. Discover your family history and make life long friends along the way.
You will find a close knit but welcoming group of keen genealogists all prepared to offer advice and help to new members.
And it's not all serious business. The boards are often a place to relax and be entertained by all kinds of subjects.
The Genes community will go out of their way to help you, so don't be shy about asking for help.
Quick Search
Single word search
Genes Extras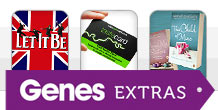 As a way of saying thank you to our subscribers, we have launched Genes Extras. You'll find exclusive competitions and discounts on family history magazines, days out and much more.
Icons
New posts
No new posts
Thread closed
Stickied, new posts
Stickied, no new posts
Burglars Get Less Protection
Profile
Posted by
Options
Post Date

JohnLovesFletcherofMadeley
Report
10 Oct 2012 21:15

I am with George on BNP. You can belong to that party is you want in a free country. People do vote fo it. One MEP is BNP. Quite a few elected Councillors are. But they must be law-abiding. They must allow people of all ethnic origins to be members etc.

I am with me on trespassing on land. Very seldom do it, but if I am on a public footpath it is often blocked by barricades, "trespassers prohibited" signs, "beware of bull" sign. If I feel safe, I just carry on walking. If I get challenged, I smile and apologise and say something like "I thought this was marked as a public footpath".

But usually farmers are really nice and are not bothered if you walk on their land as long as you do no damage and have respect. I may get shot, but run more risk crossing the road. And I feel safer walking along a path in the countryside with a farmer coming towards me on his quad bike than driving through Pontypridd at 11pm on a Friday night as they come out of clubs and pubs.

Researching:
Whatever Rose says

Malcolm
Report
10 Oct 2012 17:23

All this argument comes down to the "Rule of Law". The Law is open to interpretation by the Judge(s) but within limits. (A Judge's ruling can be overturned)

Vigilantism is illegal. You cannot make up the law as you go along, neither are the Police "The Law" they are the Officers of the Law and trained in it's use on the spot. (though sometimes they make mistakes - as do the Judges).

Anyone who promotes Vigilantism...policing by untrained people, is without the law and subject to punishment under The Law for provocation of violence.

One cannot say "I think this is wrong....therefore I am right" without recourse to The Law.

Researching:
Robb, Purves, Rutherford, Bald - Scotland, Fife and Berwickshire.

Guinevere
Report
10 Oct 2012 15:30

George, it's illegal to incite racial hatred or use language likely to do so - so they are *not* free to express their views. And a good thing too.

Free speech is not as free as some people think.

Gwynne



Researching:
Lowestoft and North Suffolk, Monmouthshire, Breconshire, Somerset

♥†۩ Carol Paine ۩†♥
Report
10 Oct 2012 13:06

A couple of years ago, I was staying the night with my daughter when she had uninvited visitors.

I heard a noise downstairs & called out thinking it was one of my Grandchildren, they fled empty handed & were gone by the time I got downstairs. Good thing as I was armed with a walking stick & would have used it.

It is not just material things they take. Even now my autistic Grandson has nightmares about people coming into his 'safe' place & my Granddaughter barricades herself into her bedroom.

Anyone who enters a property with intent to steal, should be prepared for the consequences.

Trespassers should be aware that should they do any damage, even breaking a branch from an overhanging tree in our woods or picking up chestnuts they could be liable to be prosecuted & not just for trespassing.
Before someone decided they had the right to fish in our lake, leaving litter endangering the wildlife, damaging the banks & trees, we were happy for all to enjoy the peaceful haven we own.

Many people use the footpath through our wood & we keep it clear for them. It is a pity that some keep to the footpath but allow their dogs to fowl it or go into the wood chasing wildlife & disturbing nesting birds.

dangersprout
Report
10 Oct 2012 12:55

I am quite aggressive by nature when it comes to defending my family but possessions can be replaced, your life cannot.

I have no idea how I would react if I encountered a burglar in my house. Depends what they were stealing. They can have everything except my jewellery which has sentimental value and cannot be replaced.

My OH is a different personality altogether, his reaction would probably be to beat the hell out of them even though he is passive by nature. He'd certainly try to restrain them until the police arrived! They would never outrun him that's for sure :-D

Sue

Researching:
Jones!!!!!!!!!!!!!!

George
Report
10 Oct 2012 12:39

Gwynne,

I doubt that all the Muslims in Iran hold the beliefs of their heads of government.

I don't like the BNP at all, BUT they are free to express their nationalistic views .

When one banns people from holding views either good or bad, then we are heading into a closed and dangerous society.

George

Guinevere
Report
10 Oct 2012 12:07

Just because others believe the same doesn't make it right, George. I detest and have nothing but contempt for anyone who denies the holocaust. I should have thought most reasonable people would.

I do believe all members of the BNP hold abhorant racist beliefs - that's why they join in the first place. You don't need to look hard at all.
.
Or do you think it's OK to express such beliefs?

Gwynne

Researching:
Lowestoft and North Suffolk, Monmouthshire, Breconshire, Somerset

George
Report
10 Oct 2012 11:50

Gwynne,

I don't like Islamists, but don't think all Muslims are the same.What about the Muslims in Iran, they deny the holocaust.?
One can find bad in all if we look hard enough.

George


Karen in the desert
Report
10 Oct 2012 11:49


I'd like to defend my home and property and take a good swing at any burglar who was trying to make off with my belongings. In theory.
Faced with the reality of such a situation, none of us knows how we would react.
In fact, in the heat of the moment, some of us would be rooted to the spot and totally speechless - I found out that I am one of those people. I hadn't been able to punch the theiving little git right between the eyes, or shout for help - and how blinky annoyed I was with myself afterwards!!!!! :-|

Karen

P.S. John. I'd like to think land is for all of us too. But it isn't . 'Trespassers keep out' signs are there for a reason. I'd be careful some farmer didn't take a pot shot at you if you continue to walk the same land that has this sign up :-0

Researching:
Researching: MILLS & ROBERTS Cambridgeshire. TAGG Thames Ditton & E Molesey. LLOYD London/Middlesex. FROST London/Middlesex.

George
Report
10 Oct 2012 11:42

chAoTic, yes I agree, if they are running in the street they are not IN my house.
If they ARE in ones house, then they deserve all they get because a burglar will always have a tool of some kind to break in, therefore he is armed with a weapon.

George

Guinevere
Report
10 Oct 2012 11:42

George, I suggest you read up on the BNP.

I don't think those who deny the holocaust do have as much right as others to express their views or their other nasty racist beliefs.

Gwynne

Researching:
Lowestoft and North Suffolk, Monmouthshire, Breconshire, Somerset

aivlyS
Report
10 Oct 2012 11:38

Now that is a surprise Chaotic ...lol

ChAoTicChristmas
Report
10 Oct 2012 11:35

Yes, George, you do have the right to defend yourself but if the burglar is running off down the street you don't have the right to pursue and attack.

Word of warning...be careful, you don't know what they're carrying and no material possession is worth paying for with your life.

Sylvia, do agree with what you just said.

Researching:
Kids with special needs are not weird or odd. They only want what everyone else wants...to be accepted.

George
Report
10 Oct 2012 11:29

If someone broke into my house in the night, I would not hesitate to defend my property and self, and if the burglar gets injured or dies, hard luck.

I do not like what the BNP stand for, but they have as much right to their views as any other political party.

George

aivlyS
Report
10 Oct 2012 11:28

Yes ... CHAOTIC ... did see the usually ... so doubt very much if any land owner bothers him then .. and if there are times he IS trespassing well why be surprised that he is challenged ?... no John not all land is yours ...

Guinevere
Report
10 Oct 2012 11:22

I'm an "ordinary folk", John, and not in the least like you. I don't condone Martin's actions in the slightest. You don't shoot people who are running away - we don't have the death penalty for burglary in the UK yet.

As for him associating with the BNP - well, the expression "true colours" springs to mind.

Gwynne

Researching:
Lowestoft and North Suffolk, Monmouthshire, Breconshire, Somerset

ChAoTicChristmas
Report
10 Oct 2012 11:21

Sylvia, John said he was usually on public footpaths not always.

Researching:
Kids with special needs are not weird or odd. They only want what everyone else wants...to be accepted.

Hayley Empress of Drama
Report
10 Oct 2012 11:20

Absolutely :-D :-D :-D

Researching:
Same as Muffy says ;)

aivlyS
Report
10 Oct 2012 11:16

John .. how can you be trespassing on a PUBLIC footpath?

ChAoTicChristmas
Report
10 Oct 2012 10:59

There is nothing wrong with defending yourself in your own home. However, self defence does not include chasing someone down the street with a baseball bat, or whatever comes to hand, and beating them up. Nor does getting a gang of your mates and hunting the burglar down.

The problem with vigilantism, for me that last bit definitely falls into it, is that the IQ of many vigilanties means that they cannot tell the difference between a paedophile and a paediatrician.

Sue, I noticed John's hypocrisy too.

Researching:
Kids with special needs are not weird or odd. They only want what everyone else wants...to be accepted.