General Chat
Welcome to the Genes Reunited community boards!
The Genes Reunited community is made up of millions of people with similar interests. Discover your family history and make life long friends along the way.
You will find a close knit but welcoming group of keen genealogists all prepared to offer advice and help to new members.
And it's not all serious business. The boards are often a place to relax and be entertained by all kinds of subjects.
The Genes community will go out of their way to help you, so don't be shy about asking for help.
Quick Search
Single word search
Genes Extras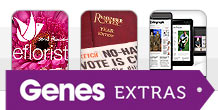 As a way of saying thank you to our subscribers, we have launched Genes Extras. You'll find exclusive competitions and discounts on family history magazines, days out and much more.
Icons
New posts
No new posts
Thread closed
Stickied, new posts
Stickied, no new posts
Bank Managers
Profile
Posted by
Options
Post Date

Hubbard51
Report
12 Jan 2013 23:37

I have recently discovered through a Scottish and then an English will that a nephew lived and died in England. The will is detailed and shows several beneficiaries as well as the executors.

The solicitor and an executor was in practice in Swindon but the second named executor was a Bank Manager (at the very least between the years 1936 -1945) who lived on the Isle of Barra at Bank House, Castlebay. Although I know of the majority of beneficiaries and can relate them to family it is the Bank Manager who is a mystery. The deceased uncle states he has a number of family papers to pass on to his executor nephew.

Would appreciate any ideas on whether I would be able to obtain details about the Bank Manager from Isle of Barra or whether it would worth my while contacting the bank in Edinburgh. Without more details I cannot try to find where these family papers ended up.

Many thanks

Pam

Researching:
Scotland, Ulster, Ireland, England, Canada, USA, Africa

+++DetEcTive+++
Report
12 Jan 2013 23:47

If the deceased had property or had lived on Barra, it isn't too unreasonable for him to appoint the local Bank Manager as an Executor. He may just have been a friend from an earlier period of his life.

An Executor isn't necessarily a Beneficiary!

Assuming the Will was executed correctly, the personal papers should have been given to the named executor nephew. Unless you know differently, he or his descendents are the ones to ask about their disposal

Researching:
I am NOT an employee of GR, just a paying member. Any advice, guidance or suggestion offered is given in good faith.

Hubbard51
Report
13 Jan 2013 01:21

Sorry I did not make it clear but the persons are all named in the will and the relationship to the deceased are given. The Bank Manager of Barra was an Executor and a Beneficiary of his uncles will who died in Swindon. I assume he moved to Barra as an employment opportunity arose. All the people named in the will are either MacLeods or McLeods who came from the Glenelg area. Many of the family (though not the beneficiaries in the main) from Glenelg area moved south to live in Birmingham and further south as travelling drapers/tailors

My problem is although I have a suspicion as to the connection of the nephew to his uncle/my great uncle I cannot reliably make a connection as yet from certs I have found on scotlandspeople.

I have no knowledge of Roderick MacLeod, Executor and Beneficiary hence the need to find about more about him from Bank records on Barra if any are available. The more I find out about Roderick the more likely I could be to find the aforementioned family papers.

Pam



Researching:
Scotland, Ulster, Ireland, England, Canada, USA, Africa

+++DetEcTive+++
Report
13 Jan 2013 08:48

OK. So really there are 2 queries

1 - How does Roderick MacLeod a relative who happened to be an Executor and Beneficiary fit into the family

2 - Can we help you find his descendents who may have or know the whereabouts of the family papers.

Although not specifically tailored for FH, have you considered contacting the Barra and Vatersay Historical Society?

They may be able to point you in the direction of historical ER which should be available somewhere for the pre-war years. If there is a MacLeod female living with him, it may help you track a possible marriage.

http://www.barraheritage.com/

Edit - Stephen posted while I was still composing

:-D

Researching:
I am NOT an employee of GR, just a paying member. Any advice, guidance or suggestion offered is given in good faith.

OneFootInTheGrave
Report
13 Jan 2013 10:21

Hi Pam,

Just a thought, have you had a look at National Archives of Scotland online catalogue:-

http://www.nas.gov.uk/onlineCatalogue/

If these papers were private then the the National Register of Archives for Scotland administer access to all private papers and their contact details can be found here:-

http://www.nas.gov.uk/nras/contact.asp

James

Researching:
I am researching the Wotherspoon family from the Old/New Monkland areas of Scotland, some moved to the Leslie and Kelty areas of Fife and I'm having problems linking the Wotherspoon's from Leslie and the Wotherspoon's from Kelty. I am also researching the Clusker family from Co. Meath in Ireland who moved to West Lothian and from there to Fife............"Vita non est vivere sed valere vita est"

Potty
Report
13 Jan 2013 12:09

Barra is quite a small island and the Bank Manager would have been a prominent member of the community. Why not write direct to the bank and see if the present staff cam help:

Royal Bank of Scotland, Po Box 1, Castlebay, Isle Of Barra HS9 5XA

+++DetEcTive+++
Report
14 Jan 2013 11:17

PM from Pam in the early hours -

Thanks I have emailed as you suggested.

Pam

Researching:
I am NOT an employee of GR, just a paying member. Any advice, guidance or suggestion offered is given in good faith.

Hubbard51
Report
14 Jan 2013 22:53

To Everyone

I thank everyone for their suggestions and have written to Bank at Barra, Barraheritage, RBS archives and copied Barra into RBS archives via snail mail. Many thanks to you all and I hope to be able to tell you something positive in time.

Pam

Researching:
Scotland, Ulster, Ireland, England, Canada, USA, Africa

Hubbard51
Report
4 Feb 2013 18:25

To Everyone

Thank you all for your help. RBS Archives were superb and replied immediately. They have records for Roderick MacLeod who joined the Commercial bank of Scotland in 1913 at the Lochboisdale branch in 1913 and returned there after serving in the Seaforth Highlanders in WW1. He progressed to Manager at the Castlebay branch, Isle of Barra in 1927 and appears to have stayed there until a new manager was appointed in 1946. The bank were unable to confirm any other information but added that apprenticeships generally started at around the age of 15.

I have heard nothing from Barraheritage, the bank in Barra, or the solicitors in Swindon who dealt with the estate of Kenneth McLeod, uncle of executor Roderick MacLeod.

So I bought the death certificate from Scotlandspeople for Roderick MacLeod who died in 1978. Sadly it is not my relative but I have passed the information onto charles.sale@gravestonephotos.com who provided the photo of the headstone of Roderick.

So now I am back to square one except that a fellow genealogy friend in Northern Ireland came up with 1901 and 1911 census showing Angus the brother of Kenneth and Uncle of Roderick living in Co. Antrim who also had a son Roderick who died in WW1. Back to the drawing board, give it time and it will come good, honest! I hope one day!

Your help has been maginificent!

Regards to you all

Pam

Researching:
Scotland, Ulster, Ireland, England, Canada, USA, Africa

Potty
Report
5 Feb 2013 12:03

A search of WW1 medal cards did not bring up a R(oderick) M(a)cLeod who served in the Seaforths. The nearest was an A R Mcleod (captain). Could Roderick have been his second name? There is this family coming up in 1901 in Boisdale, South Uist with two sons named Roderick and father Angus. Might be worth looking at the family on the 1911:

1901 Scotland Census
about Roderick McLeod
Name: Roderick McLeod
Age: 3
Estimated Birth Year: abt 1898
Relationship: Son
Father's Name: Angust McLeod
Mother's Name: Marion McLeod
Gender: Male
Where born: s uist, Inverness
Registration number: 118/3
Registration district: Boisdale
Civil parish: South Uist
County: Inverness
Address: Coileag
ED: 1
Household schedule number: 26
Line: 3
Roll: CSSCT1901_36
Household Members: Name Age
Angust McLeod 38
Marion McLeod 38
John McLeod 10
Donald McLeod 8
Angust McLeod 6
Roderick McLeod 5
Roderick McLeod 3
Catherine McLeod 9 Mo






Hubbard51
Report
5 Feb 2013 14:53

I already have 1911 census and there are four Rodericks living in Lochboisdale, South Uist.

Angus & Marion MacLeod (nee Currie) as 1901 but John has become Jonathan and another son John aged 9 is added.The two Rodericks are 15 & 13. I have the death certifcate of the younger Roderick born 26 March 1898 who died Isle of Barra 5 June 1978 and his occupation was a seaman. This Roderick married Annie MacKinnon at Tradeston, Glasgow 1945 and the death is registered by D J MacLeod, son. The elder Roderick is also registered to Angus & Marion and born 20 March 1896.

Peter and Mary MacLeod have a son Roderick aged 15 living Lochboisdale, South Uist who dies 3 Aug 1917 (CWGC).

Donald & Mary MacLeod are again in Lochboisdale, South Uist with a Roderick aged 15 and still looking into him.

I cannot however see any family connection with these families from South Uist as I know what happens to all the siblings of Kenneth McLeod who died 1945 with the exception of Anne born around 1848.

Regards and thanks

Pam



Researching:
Scotland, Ulster, Ireland, England, Canada, USA, Africa

Reggie
Report
8 Feb 2013 10:16

http://www.genesreunited.co.uk/boards/board/ancestors/thread/1319108

Researching:
I am in no way related to anyone for whom I do lookups To acknowledge any info I may post, please DO NOT CLICK ON MY NAME. There is a large white box entitled 'Add your reply' for the purpose.

Hubbard51
Report
14 Mar 2013 21:20

Thank you to everyone. Just wanted to let you know that I have been able to prove that Roderick McLeod the Bank Manager in Barra was a family member.

I just kept going back to my family from Glenelg and started to research a McRae marriage and census results as I had not been able to trace Angus McLeod another elder brother of my great grandfather John McLeod. 1901 census for Glenelg shows an Isabella McRae who had a grandson Roderick McLeod aged 4 from Co. Antrim, Ireland.

It turns out that Angus, his wife Mary nee McRae and their two boys Farquhar and Duncan left Scotland sometime after the end of March 1893 and before the birth of the first child in Co. Antrim 1895. I now have the birth certificates of Roderick born 14 Oct 1896 Carnbuck, Ballymoney, Co. Antrim and his younger brother John born 4 Aug 1898 in the same place.

I have also learned that Angus and Mary McLeod had a total of 10 children, none of whom had died according to 1911 Irish census. Angus McLeod died 23 June 1928 and Administration Belfast 13 Septemeber to Farquhar McLeod (PRONI)..

So now sent back to the Solicitors in Swindon and need to send to Barra Heritage by snail mail in the hope that one day I will get to see the family papers Kenneth McLeod described in his will.

Sorry my tree is on ancestry.co.uk now and I have not updated GR as FTM does it automatically for me. Many thanks and I am now off to pester the people in Barra for info. May also try RBS as I know when Roderick was born.! !

Thanks

Pam

Researching:
Scotland, Ulster, Ireland, England, Canada, USA, Africa

Potty
Report
15 Mar 2013 12:26

Great new, Pam. Hope the Heritage Centre will be able to help - let us know what happens.