General Chat
Welcome to the Genes Reunited community boards!
The Genes Reunited community is made up of millions of people with similar interests. Discover your family history and make life long friends along the way.
You will find a close knit but welcoming group of keen genealogists all prepared to offer advice and help to new members.
And it's not all serious business. The boards are often a place to relax and be entertained by all kinds of subjects.
The Genes community will go out of their way to help you, so don't be shy about asking for help.
Quick Search
Single word search
Genes Extras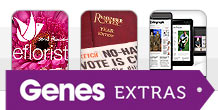 As a way of saying thank you to our subscribers, we have launched Genes Extras. You'll find exclusive competitions and discounts on family history magazines, days out and much more.
Icons
New posts
No new posts
Thread closed
Stickied, new posts
Stickied, no new posts
Work-shy.
Profile
Posted by
Options
Post Date

Guinevere
Report
28 Mar 2013 18:54

Bad backs can sometimes be proven but can't be disproven. If a patient says they have pain it's difficult to prove they don't.

If you look at the fraud cases the DWP take to court the majority still involve backs. Still the easiest to fake.



Researching:
Lowestoft and North Suffolk, Monmouthshire, Breconshire, Somerset

Porkie_Pie
Report
28 Mar 2013 20:12

Guinevere, You quite right but also wrong.

You can no longer fake a bad back as something physical? They can prove that nothing physical is causing back pain, and in those circumstances you would be diagnosed with none specific back pain, Which means either its physiological or none existent,

None specific back pain does not mean you cannot work but may limit what work you could do which is why so many who have used back pain in the past have suddenly developed other none related illnesses and the fact as you say the DWP are taking so many fraud cases to court involving claims of a bad back is also proof that it is not easy to fake anymore

Roy



Suzanne
Report
28 Mar 2013 22:55

my daughter age 32 has a mild learning dis brought on by chronic epilepsy

she has worked 20hrs a wk for the last 14yrs and does not receive any benefits and never has.
my other three children have worked full time since leaving collage and have never claimed benefits.
my hubby is a builder and im a nurse,we dont owe anyone anything,what weve got is ours,i would love to have holidays every year but weve not had a holiday for 6yrs.
we dont have everything,but weve got enough.

i agree that some young people like to sit on their bums and do nothing,but lets not paint every young person with the same brush,to be fair more older people are getting benefits,people who have never worked in their lives who happily sit around the house doing nothing, :-(

Researching:
price,lambert,goodlass,mcdonald

AnnCardiff
Report
29 Mar 2013 02:08

is there still a ruling that employers have to employ a percentage of disabled people? used to be in force in the 50s and 60s when I worked in the cigar factory here in Cardiff

a friend of mine has a son now nearing 50 years old - he has never had a "proper job" in his life but works cash in hand, so never paid taxes or National Insurance an she allows him to still live at home and pay nothing for his keep - grrrrr - he's just waiting for her to pop her clogs so he can have his inheritance - e wants to buy a canal boat to live on :-S :-S

Researching:
Breakspears of Berkshire and Cardiff, Williams and Harman of Whitchurch, Melingriffith &Tongwynlais,Glamorgan WE HAVE NO CONNECTION Do not share your tree with me

Guinevere
Report
29 Mar 2013 05:48

A former neighbour has been unable to work due to non-specific back pain for 30 years. As long as she always has a stick when she goes out, doesn't indulge in sports or do anything the fraud squad can photograph her doing then she will continue to be able to claim.

The people who get taken to court are stupid enough to be filmed by the fraud people doing something they claim to be unable to do or post photos on facebook of energetic activities.

A family member worked for the fraud people and hated spying on people but she told me that backs are the most commonly faked disabilities and I have no reason to doubt her word.

Edit to say I'm pretty sure my former neighbour was a genuine case, having seen her struggle with basic tasks, but she always carried a stick even on a "good" day just in case.

Researching:
Lowestoft and North Suffolk, Monmouthshire, Breconshire, Somerset

PollyinBrum
Report
29 Mar 2013 11:21

With reference to Bipolar. I used to work for many years with a sufferer, we need to keep in mind that no two cases of Bipolar are the same and there is no one specific medicines that work for everyone. It is also a well known fact that many suffering from this disorder are not compliant with taking their meds if they happen to be lucky enough to find a combination that keeps them stable.

At the risk of sounding insensitive, bipolar disorder seems to be becoming the pop culture celebrity "disorder of the moment" in the UK. I pray that people with means and influence in any media, understand the power and opportunity they have to HELP those suffering with Bipolar challenges and not use their platforms to further confuse the public and newly diagnosed.

.

supercrutch
Report
29 Mar 2013 11:53

My best friend's son has cerebral palsy and his wife has learning problems. He works part time in a garden centre and she works part time in the local hospital.

I have nothing but utter admiration and love for them both.

They put to shame the lazy buggers that don't even attempt to find employment and in fact encourage their children to follow the same benefit entitlement culture.

Researching:
Jones!!!!!!!!!!!!!!

Sharron
Report
29 Mar 2013 11:56

I once interviewed a couple who were just about into their twenties and had just had their fourth child.

He had once had a job placement for a week in a shop and she didn't want him to work because she needed him at home to hlp her look after the children.

This was in Brighton which has never been much of an employment backspot.

*$parkling $andie*
Report
29 Mar 2013 12:01

Regarding the posts by Guinevere and AnnC having worked for what is now DWP all my working life and living in the area in which I worked, you get to know and see who is shirking / fraudulent and who is genuine.
I was a National Insurance Inspector for many years and worked in the same room as the Fraud Officers ,when we weren't out on our visits.
I didn't want to work on 'Fraud' having seen my female friend and colleague being physically attacked by the throat by a young female at an interview ,fortunately we were aware of the likely reaction and the police were in the building.
I visited employersworkplaces and so called self employed people either to ensure they were paying their own National Insurance and / or their employees National Insurance. and one dodgy employer who I visited at his home( notified visit cos he was never at his workplace ) wouldn't answer the door ,all seemed quiet inside but as I began to leave and was out of sight of his door he opened it and set his Alsation dog out growling and barking.
There was no noise from inside when I knocked his door ,no dog barking then !
I am not frightened of dogs , but a large growling Alsation being set on you is unsettling !

I have gone off track a bit ,sorry ,but the' work shy' are usually getting money from else where..........
Dodgy employers ,whose innocent employees aren't having their National Insurance paid.........
.....it's from the genuine tax payers.
Rant over.


Researching:
Nothing.. cos I'm fed up !

Sharron
Report
29 Mar 2013 12:09

I have known people who have worked and claimed for long periods but have ot reported them because I had to continue living near them.

There would have been speculation and recriminations and general unpleasantness that I just did not want to have to live with, this is a village.

if,however,you are up to something, you do have to be careful who you upset. You are giving them power over you.

JustJohn
Report
29 Mar 2013 12:18

I can understand a lot of young people round here being attracted to casual work. Particularly if they have slight learning difficulties or medical problems.

They can work when they need something ie new wheels, new phone. And a lot of work is cash in hand, so officially they are not earning anything.

Possibly they would be more honest about their earnings if the DWP didn't mess them about so much. I thought at the time of the Olympics that, if they had bussed a load of people down to London to help in Stratford, they would have had 6 weeks of work and board. They could have been paid £500 up front, £1000 after completing the contract (security, catering, whatever).

It could have been tax free, NI free, DWP free. But advantage would have been that they had some good work experience, met new friends, seen sights of London and £1500 in their pocket, most of which would have been spent locally in S Wales.

Researching:
Amelie my granddaughter's ancestry. My ban until 1 Jan 2021

Sharron
Report
29 Mar 2013 13:57

Most of the saad crops in the big supermarkets are harvested by gangs of workers under gang-masters (back to 19c eh?).Some of these gang-masters are expoiting their gangs ruthlessly by charging them for things they have no right or reason to charge for.Generally the members of their gangs will not be British and many of them will be forced to claim benefits to top up what is left of their earnings.

Others employ the unemployed who are claiming.

I knew a family where the feckless,useless,parasite of a husband was working on the fields where the ganger would chauffeur them to the Job Centre to claim. It seems he had two NI numbers but I don't know how. Anyway,the wife was bringing up a number of chidren on the benefits which went into their joint bank account and to which he had no access. He was working the fields,dealing drugs and drinking and sniffing everything that went into his pocket.

No,I didn't report it. Had I done so a woman and her children would have been left with no support while he would have carried on regardless.That joint account would probaby have been frozen because it was his and he made money from drug dealing.

She had enough problems.I couldn't do it to her.

Jean
Report
30 Mar 2013 01:27

I feel so sorry for all the people who do want to work, but no matter how hard they try they cannot get a job. I don't agree with people working beyond retirement age, let the young ones have a chance. The system is in a mess as its been abused for many years. Not just by the people but past leaders in government, they put people on the sick so the unemployment figures looked better. I despair at what is to come for our younger generation.

*$parkling $andie*
Report
30 Mar 2013 02:00

I have to agree with that Jean.


Researching:
Nothing.. cos I'm fed up !

Jean
Report
31 Mar 2013 02:46

Thankyou $ $ :-)

*$parkling $andie*
Report
31 Mar 2013 18:24

I wrote a long post and decided to delete.

Basically my children being Uni educated funded by us, they had to do part time work for a while before getting full time jobs.
Hubby and I both worked full time to to provide a good future for all of us.
I finished at 50,hubby finished 4mths before he was 60, having being made redundant at 50 and then working for another 9+ yrs.

We live in an area of high unemployment.

There are a lot of youngsters that can't can't get jobs.

Loads of youngsters that are on the internet tho. !!!!!!!!

Son keeps getting phone calls , e.mails cos he posted his CV with an IT company.
Give it a try.




Researching:
Nothing.. cos I'm fed up !