New Scottish Census
Do you have Scottish ancestors?
Perhaps you do and you just didn't know! Search our brand new Scottish census records today and discover if you have Scottish roots.
Births, Marriages and Deaths
Since 1 July 1837 in England and Wales, births, marriages and deaths have been recorded by registrars, with copies sent to the Registrar General. The resulting certificates are a major tool of family history research and are best used in conjunction with censuses.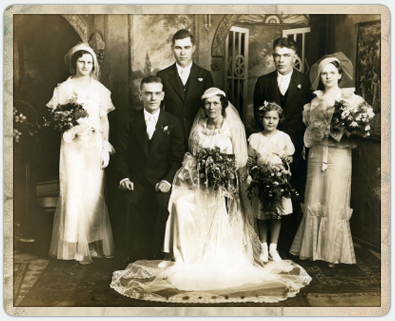 The main information on birth records, besides the child's name, is the date and place of birth, the name and occupation of the father and the name and maiden name of the mother. Marriage certificates include the names of the bride and groom, their ages, whether they had been married before, occupations, places of residence and the names and occupations of their fathers, often noting whether the latter were alive or dead. Death records give ages, places of death, cause of death and the name and address of the informant, who was often a close relative.
You should try to find the births and marriages of each ancestor, working back to 1837. From 1901 back, you can work in conjunction with the censuses. Censuses will indicate the time-frames in which you need to search, and the General Registration records, especially when they confirm fathers' names, are often essential for making sure you have found the correct census entries.
General Registration records were indexed for each quarter of the year (January-March, April-June etc), each event appearing in the quarter in which it was registered. This might be the quarter in which it took place, or the one after. The indexes are available in many archives on microfilm, and are also on-line at www.genesreunited.co.uk, so hardly anyone uses the originals any more.
Certificates do not appear online, but armed with all the details given in the indexes (including the year and the quarter) you can order them from the Registrar General at www.gro.gov.uk(or dial 0845 603 7788), for £7 each. As you work back, you will find people's marriages before you find their births, so you will know what their father's name was. This provides a useful checking point, to make sure the birth you think is of your ancestor is the correct one after all, and not a red herring.