New Military Records
Was your ancestor a war hero?
View thousands of brand new military records, including Chelsea Pensioner records, Military Nurses, Prisoners of war and much more.
Genetic Testing
Up to a decade ago, genealogical research tended to start and stop with paper trails. Now, scientists have perfected simple DNA tests that can cost £100 or less that use our own flesh and blood to tell us more about our origins. All you do is rub a special little brush on the inside of your cheek to collect a few cells, and post it to the testing firm you have chosen.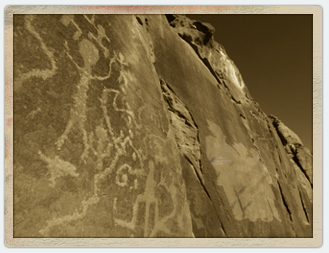 Our mammalian family tree comes down from a long line of tiny, furry ancestors rather like tree shrews who survived the age of the dinosaurs. By about 30 million years ago we had evolved into hominoids in the African jungles. Our family tree comes down the branch that evolved on the savannahs into Australopithecenes (about 6 million years ago), becoming early humans about 2.3 million years ago and eventually Homo Sapiens about 200,000 million years ago - all give or take quite a wide margin of scientific debate. All modern humans descend in the direct male-line from a Homo Sapiens termed the "genetic Adam" who lived round about 70,000 years ago, after whose time the family tree split, some humans remaining in Africa, and a tiny group wandering off, unaware at the time that their descendants were going to colonise the rest of the world.
The male and female lineages that come down from the original humans diverged and people settled in different parts of the planet. As they did so, the human reproductive system caused their genes to acquire tiny mutations, which they passed down to their descendants. As time passed, populations in different parts of the world acquired their own distinctive genetic mutations, and sub-groups within these in turn acquired new, and ever more distinctive, mutations.
By analysing these mutations, scientists can now give pretty accurate estimates of where two of our many lines of ancestry came from. One line is the direct female line, that goes through our mother's mother's mother, down which we inherit the mitochondrial DNA inside the X chromosome that we all have. The other is the direct father-to-father line, down which men inherit the Y chromosome.
The tests are called "Deep Ancestry Tests", and will tell you where your ancestors up these two specific lines lived, tens of thousands of years ago. Most people of predominantly British ancestry will find that their ancestors lived in Europe, south of the glaciers, and were probably part of the culture that gave us the great cave art of the Upper Palaeolithic period, approximately 30,000-10,000 years ago. Before then, these ancestors lived in Siberia, having migrated there after the original exodus from Africa.
The Y chromosome is so prone to minor genetic mutations that it can be used for even more specific tests to establish, check or disprove relationships over hundreds, rather than thousands, of years. Most British Isles surnames arose in the last 1000 years, many since AD 1200. Surnames are generally inherited down male lines, which is the same route taken by the Y chromosome. In general, therefore, one can expect that people with the same surname might have the same Y chromosome signature.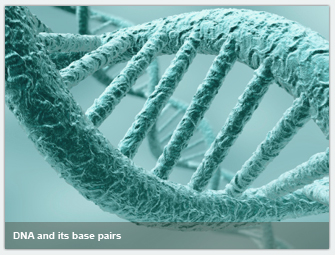 DNA is now being used, therefore, to determine whether people of the same surname are actually related to each other. Where a surname's "DNA signature" can be identified, minor differences, ie, extra mutations that arose after the surname came into existence, can even be used to identify different branches of a family tree. DNA results can therefore be used to corroborate genealogical research. When records do not survive, DNA can help map out likely relationships between people of the same surname. If you cannot work out where your ancestors came from, a close match to someone of the same surname who already knows their roots can often point you in the right direction. If a recent ancestor was illegitimate, or had their name changed due to fostering or adoption, you might not be able to discover the father's original name. A match between a male-line descendant of theirs and someone else of a different surname could provide the clue you need.