Genes Reunited Blog
Welcome to the new Genes Reunited blog!
We regularly add blogs covering a variety of topics. You can add your own comments at the bottom.
The Genes Reunited Team will be writing blogs and keeping you up to date with changes happening on the site.
In the future we hope to have guest bloggers that will be able to give you tips and advice as to how to trace your family history.
The blogs will have various privacy settings, so that you can choose who you share your blog with.
The British Newspaper Archive
Read about historical events at the time they were happening. Perhaps you'll discover your ancestor in their local newspaper?
Family history isn't just about finding your ancestors. For some of you it can be about reuniting with your living relatives. We have put together a short guide on how Genes Reunited can help you find your family.
Are you looking for a family member you have lost touch with? Genes Reunited could be the place for you. We have a message board where you can post details of the person or people you are looking for.
Before you use it there are a few guidelines to remember:
It is an open message board and the information you post can be found in any search engine anywhere around the world.
Try searching trees on the site first, to see if anyone has already added the name of the person you are looking for to their tree. You may need to send a message to the tree owner to confirm you have found the right person - search trees here.
Please only post details that do not infringe upon anyone's privacy rights.
The town or area where you think the person might be and name is acceptable.
Please do not include addresses, email addresses or telephone numbers.
Add as much information as you can to your post, including details of how you are connected to this person.
Please note that the people helping on the message board are NOT employed by Genes Reunited, therefore it is always appreciated when you say Please and Thank you. Members are helping you for free and any looks ups are paid for out of their own subscriptions.
To add a post on our Find Living Relatives message board click on 'Add Topic'.

Give your post a subject and then type your message in the large box where it says 'post'.
Once you have finished typing click on 'submit'.
Your message will be added to our message board. As soon as you have posted it we do suggest you stay around for a few minutes straight afterwards. Quite often you'll receive a reply or two in a matter of minutes and the member trying to help you may well be asking you more questions.
To quickly locate your post at any time click on 'My Threads', which can be found on the left hand side of the page.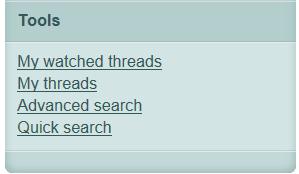 And don't just take our word for it, our site really can help you to find your friends and family. Take a look at this lovely success story recently posted on our site by one very happy member.