Genes Reunited Blog
Welcome to the new Genes Reunited blog!
We regularly add blogs covering a variety of topics. You can add your own comments at the bottom.
The Genes Reunited Team will be writing blogs and keeping you up to date with changes happening on the site.
In the future we hope to have guest bloggers that will be able to give you tips and advice as to how to trace your family history.
The blogs will have various privacy settings, so that you can choose who you share your blog with.
Gift subscriptions
Do you know someone interested in discovering their family history?
You can now buy a gift subscription to Genes Reunited so they can research their family tree.
We can't believe that it was the start of the tenth series of Who Do You Think You Are? Last night. Ten series, and still each episode is individual and interesting. The series began with the story of Una Stubbs and her family. A popular actress and entertainer, like many of us starting out in family history she knew nothing of one side of her family.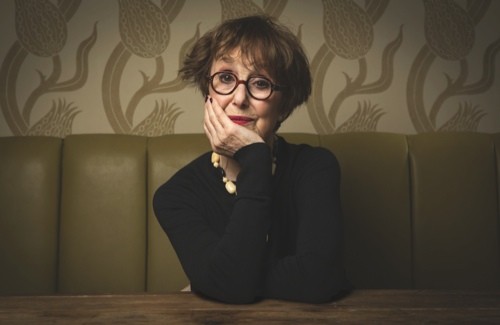 Una had a happy childhood and has fond memories of her father, "My father was a real family man," she remembers, "somebody who everybody adored, even strangers in the street would smile at him." However, she never met her father's family and didn't even know who her grandparents were.
She started out her research in one of the best possible ways by going to speak to her living relatives. She met two of her cousin who helped to fill in the gaps. She discovered that her grandmother Annie Stubbs was quite a character who loved life. Una's mother suffered from depression and this might explain why the family had nothing to do with her grandparents as her mother found it all too overwhelming.
Just using birth certificates and the census Una found out quite a lot about Annie and her life. She discovered that Annie had lived in York and a trip up there revealed even more. One thing Una did find out was that although she never met her grandparents, they knew all about her and were extremely proud of the success she had as an actress.
Una knew more about her mother's side of the family. Her great grandfather was Sir Ebenezer Howard. He was born in the city of London at a time when the cities were full of slums. He was sent away to boarding school in the country. He came up with an idea for 'garden cities' where towns were built with green spaces and an environment that would mean there was less social division than there was in the cities.
He went on to work in Parliament and wrote a very influential book in 1891 called 'Garden Cities of Tomorrow'. He played an important part during the construction of Welwyn Garden City and Letchworth.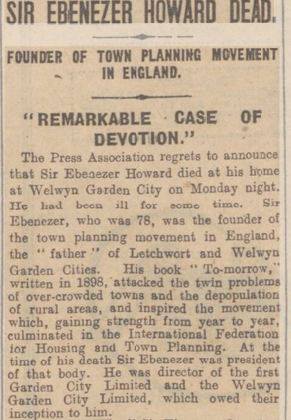 If you would like to see the episode again it is available on the BBC iPlayer here.