Phil Moir's Blog
Welcome to the new Genes Reunited blog!
We regularly add blogs covering a variety of topics. You can add your own comments at the bottom.
The Genes Reunited Team will be writing blogs and keeping you up to date with changes happening on the site.
In the future we hope to have guest bloggers that will be able to give you tips and advice as to how to trace your family history.
The blogs will have various privacy settings, so that you can choose who you share your blog with.
Gift subscriptions
Do you know someone interested in discovering their family history?
You can now buy a gift subscription to Genes Reunited so they can research their family tree.
Published on 13 Oct 2011 14:44 :
technical
: 1 comment : 3680 views
Today saw another release of enhancements, changes and fixes to the Genes reunited website. It's been a very busy three weeks, and we've been working very hard to get Parish records included into the Genes search options (and we've made it!). Continue reading for more information.
Included in this release
Parish records - We have millions of new Parish records available to search. Parish records are split into three categories: baptisms, marriages and burials. The search is free as always, and to view the transcriptions, you can either use Pay Per View or if you're on a Platinum package, you can buy the Parish Additional Feature (which costs UK£11.95 if you're on a 1/6 month subscription, or UK£14.95 if you're on a 12 month subscription). The records are supplied from many resources, and the PPV charge is defined in agreement with the source provider so it does change. For those using the additional feature, there is unlimited access. These records are really informative, and all the data transcribed from the original sources is available. At the moment, none of the datasets include original images, but we have more Parish datasets coming online in the next few months which do.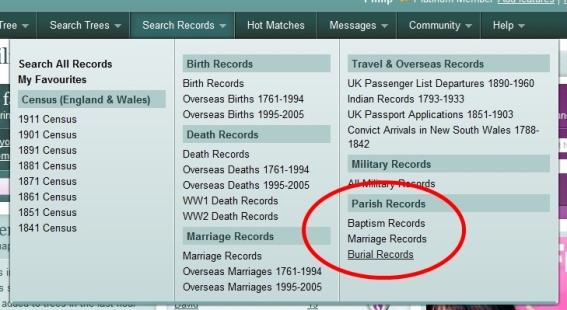 Parish records now available in search options.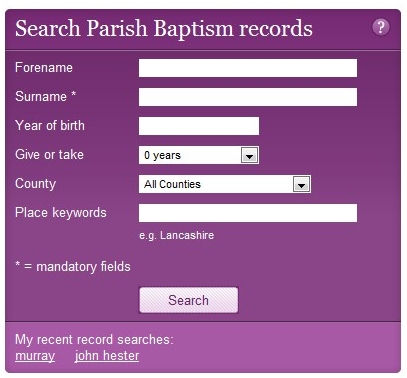 As always, the search is free!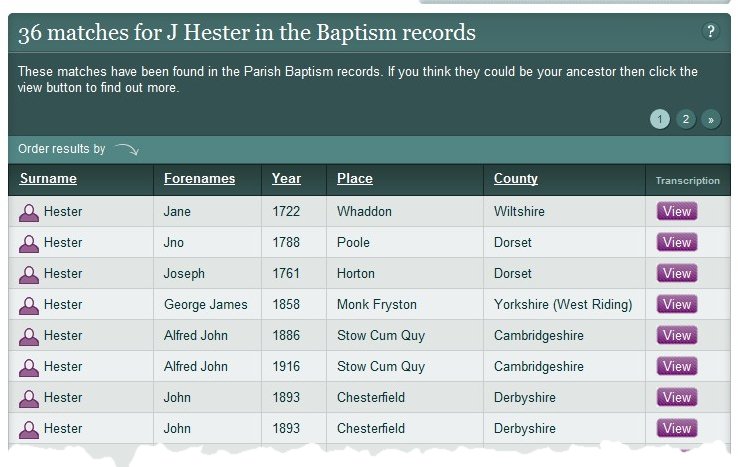 Results include names, year of event, location and county (when this information is available).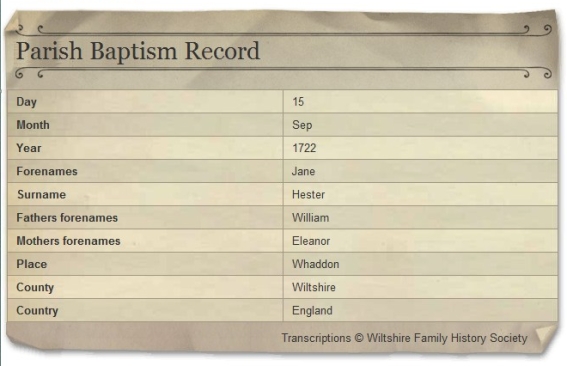 All data that has been transcribed by the original resource is available. None of the datasets made available in this release includes original images.
Travel & Overseas records - We have added a new dataset into our Travel feature, "Convict Arrivals in New South Wales 1788-1842". These records are free for those who have subscribed to the Travel Additional Feature.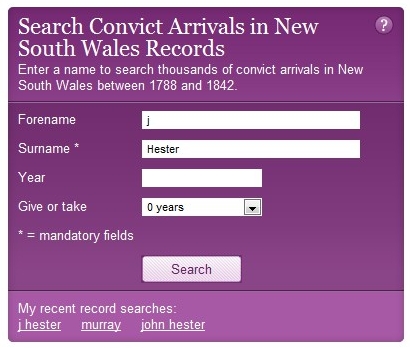 Convict records now available
Search results, Map and Sorting - Lots of you ask us about how to sort your search results and see the data on a map. The functionality has been there all along, but we've tweaked the design to make it more obvious. We hope this helps newer users understand the sorting options. The style has just been applied to the search results for now, but will be applied across the site over the next month.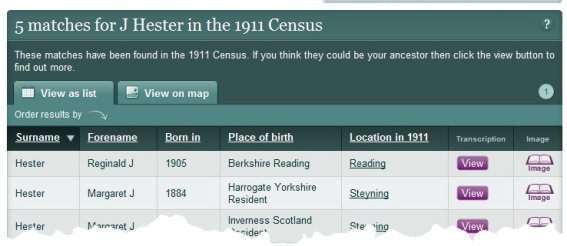 Search, map, sorting design changes
Enhancement - On many of our images and transcriptions, we now acknowledge the source of data or image.
Bug Fix - Success stories were going live before being moderated. This problem became apparent when we started to get spammed from unreliable sources. We closed the door on the spammers as soon as we identified them, and have now closed the door on adding unmoderated success stories.
Bug Fix - Members with more than 10,000 contacts were having problems logging in. We have improved performance in this area and this should not be problem now.
Bug Fix - We were still having one or two problems with purchasing via one-click and PayPal. These issues should all be resolved now. There is one area with PayPal, where you might receive a notification message that you're PayPal agreement id is now invalid. This occurs if you used PayPal before and then cancelled the agreement. If you decided to use PayPal again we will try to use the cancelled agreement and PayPal rejects this. In these cases contact Support, and they will clear the original agreement which will allow you to set up a new agreement between Genes and PayPal.
I hope you enjoy delving into the new records and that they offer new leads where many of you may have hit a wall.
And keep on feeding us with your suggestions and gripes on the Suggestions board.
Best regards, Phil Moir
Genes Reunited, Lead Developer